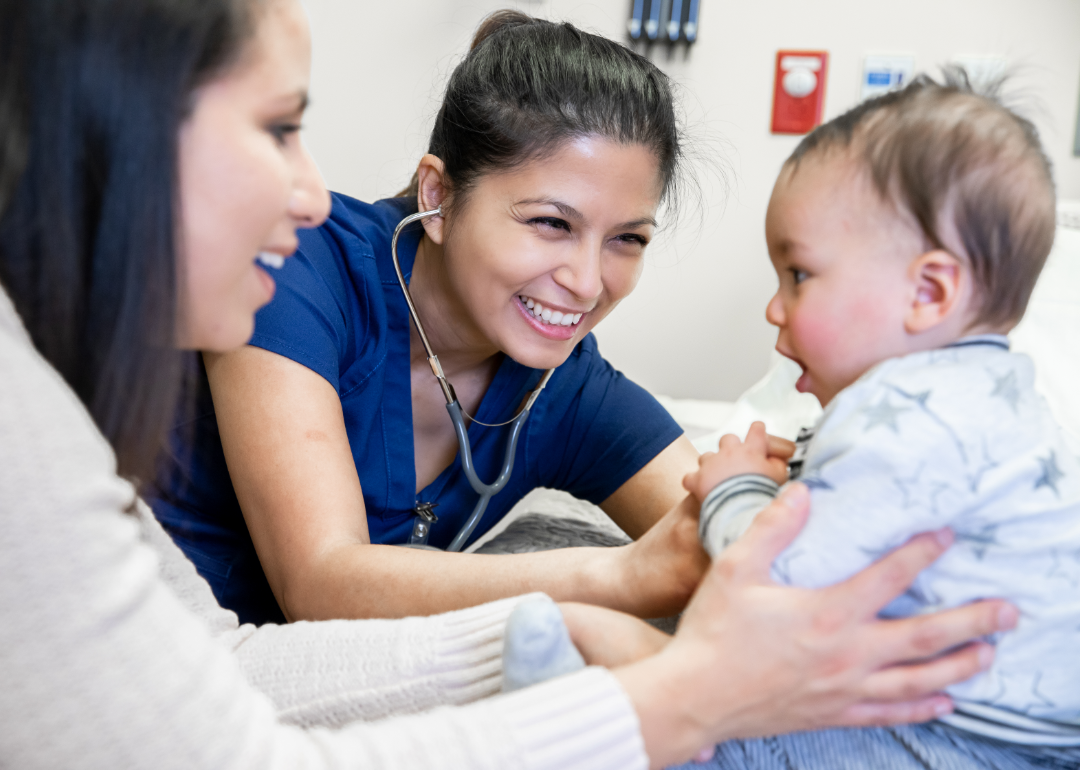 Fastest-growing jobs that pay over $100K
Fastest-growing jobs that pay over $100K
As the coronavirus pandemic wanes, the number of jobs in the U.S. is expected to grow 5.3% across all occupations by 2031—but jobs that pay over $100,000 a year on average are expected to grow at double that rate, according to projections from the Bureau of Labor Statistics.
In fact, 1 in 4 jobs created over the next decade is expected to be in occupations making a six-figure average. With increasing health care demands from an aging population and technological breakthroughs abounding—as well as data-savvy workers to manage all the monitoring and reporting of information—jobs in those sectors will grow.
Out of more than 100 occupations earning over $100,000 annually, Stacker ranked the top 50 fastest-growing jobs, using 2021 data from the Bureau of Labor Statistics Employment Projections and Occupational Employment Statistics. The jobs are ranked by their 10-year projected employment change, and ties are broken by projected employment in 2031.
The jobs listed in this article include transportation workers, lawyers, and a bevy of science, technology, engineering, and mathematics-related jobs—including chemical engineers, biomedical engineers, and computer and information research scientists. Different types of physicians and tech industry workers also make several appearances.
Many of these professions necessitate postsecondary education or on-the-job training. Of course, opportunities for lower-income citizens to gain access to these jobs are a growing concern for more Americans, as well as the need to invest in STEM education in communities that don't have the same resources as more affluent communities.
Read on to find out which fast-growing jobs are of interest to you, a family member, or even a youngster you may know who's planning for the future.