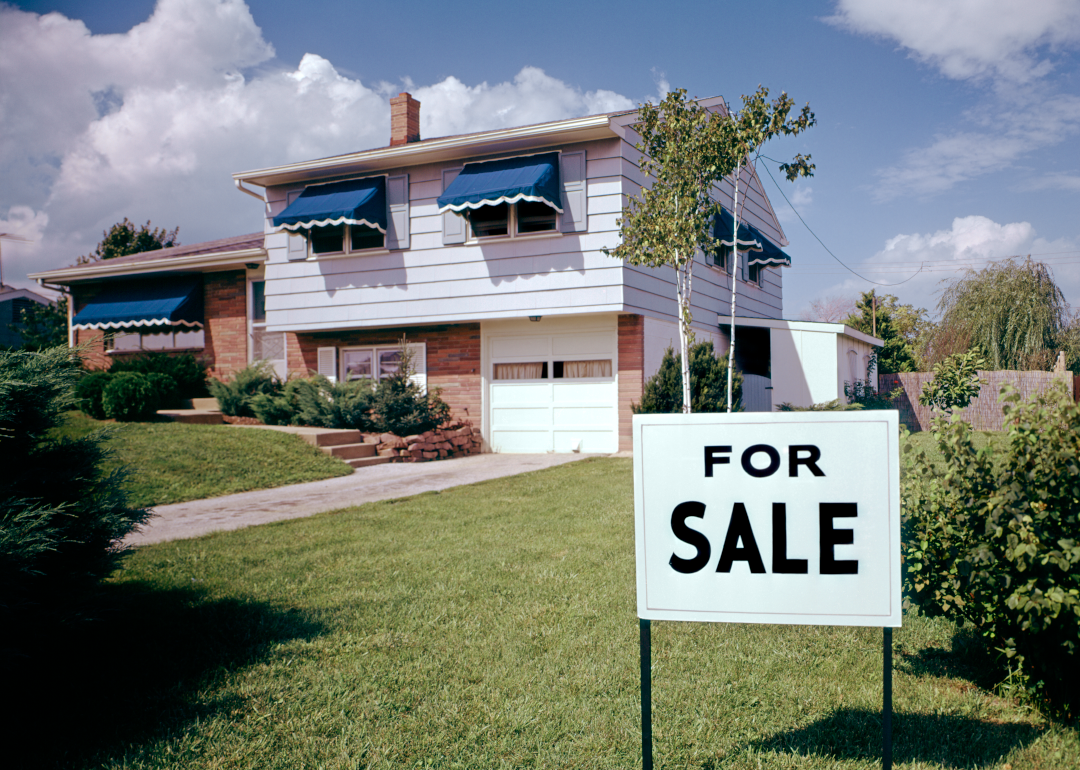 Stacker Studio
History of the housing market over the last 50 years
H. Armstrong Roberts/ClassicStock // Getty Images
History of the housing market over the past 50 years
Stay-at-home orders during the pandemic have forced many people to rethink their living situation. Small apartments have stopped being cozy and are feeling more like claustrophobic places to quarantine for months on end, driving some 22% of U.S. adults to relocate, or at least know someone else who has, according to the Pew Research Center. 
What's more, the COVID-19 crisis made many people realize they wanted more control over the place they lived—so larger numbers of Americans pursued homeownership. Data from the Census Bureau shows that the homeownership rate climbed to 67.9% in the second quarter of 2020, a whopping 4 percentage-point boost from where things stood a year earlier. The rates of homeownership in the United States are now poised to rival what was seen before the subprime mortgage crisis of 2007.
The uncertain circumstances created by the pandemic mean that no one can predict for sure how real estate trends will look for the rest of this year and the subsequent decade. However, taking a look at what the housing market has done over the past 50 years can give potential homebuyers a deeper understanding of what may come. So, The Simple Dollar compiled historical housing data from the Federal Reserve Economic Data (FRED) that included housing sales price, housing starts, homeownership rates, and housing price-to-rent ratio, and inflation adjustments from the Federal Reserve Bank of Minneapolis. 
The Simple Dollar also looked at news reports, academic papers, government documents, and real estate trade publications to gain a deeper analysis of what happened in the U.S. housing market every year since 1971—from the creation of subsidized housing programs and fair mortgage lending practices to the financial crisis and the recovery over the next decade.
Thinking of buying your first home and ditching the renter life for good? Click through to learn more about how real estate, mortgages, and homeownership have changed throughout the last five decades.
This story originally appeared on The Simple Dollar and was produced and distributed in partnership with Stacker Studio.