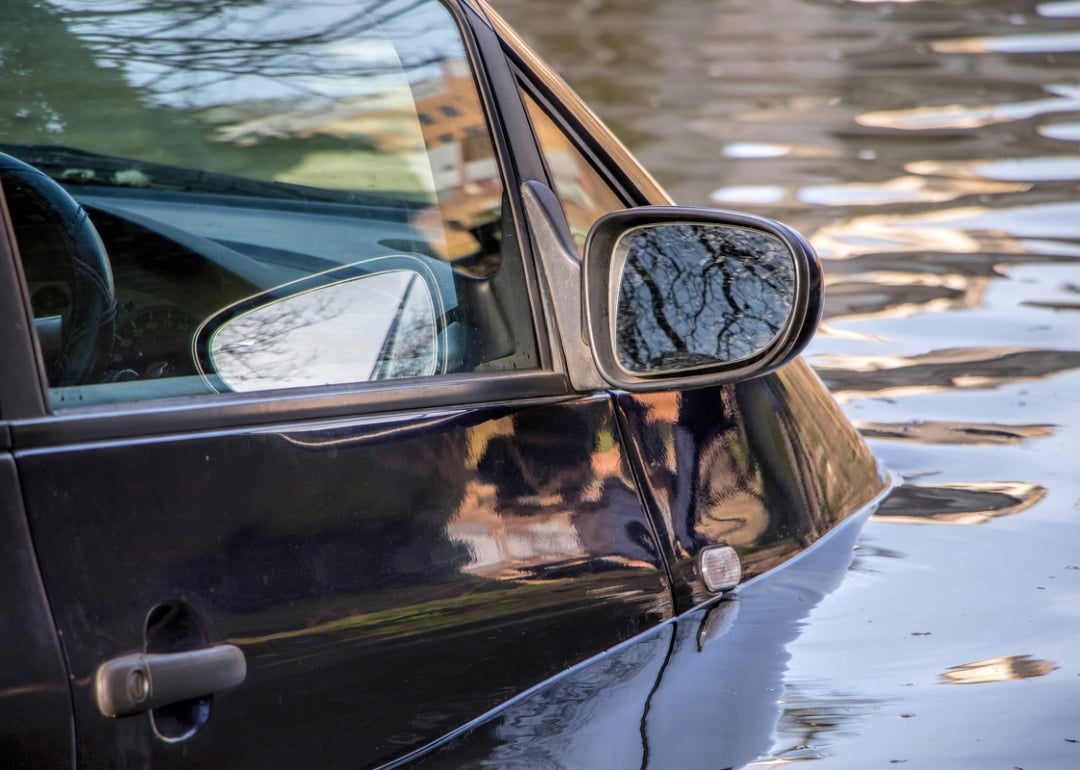 Stacker Studio
How climate change may impact your auto insurance
How climate change may impact your auto insurance
Extreme heat waves have blanketed the southern U.S., and out-of-control Canadian wildfires have caused poor air quality in many parts of the country. Weather events such as hurricanes and floods are becoming more intense. June 2023 was the hottest June on record, according to NASA. And the World Meteorological Organization predicts temperatures worldwide will hit new highs in the next five years.
These more severe weather events are all due to climate change, which increasingly affects people in every aspect of life—and your auto insurance rates may be next. CheapInsurance.com explored how increased extreme weather and natural disasters affect car insurance and what it means for consumers.
Property and casualty insurers issue insurance policies on cars, homes, condos, apartments, and motorized vehicles like motorcycles and boats. Climate change is making it more difficult for them to do business. According to a report from Capgemini's industry analysts, "The insurance industry is paying a steep price as climate change accelerates. Natural catastrophe events have led to a 3.6 times increase in insured losses and a 2 times increase in uninsured losses over the last 30 years."
When insurance companies have to pay more to settle claims, they pass off the cost to consumers through higher premiums. Post-pandemic auto insurance premiums have skyrocketed, rising nearly 16% between April 2021 and June 2023, according to the Federal Reserve Bank of St. Louis. CBS reports that in dollar amounts, that's an average of $240 a year, making the average premium just over $2,000 a year, although that can be higher depending on where you live. For example, Floridians pay almost $3,200 a year.
It also costs more these days to repair and replace vehicles due to rising prices for parts, labor, and rental cars that your insurance company may provide if your damaged vehicle is in the shop. Claims from severe climate-related weather events are a part of the equation. 
The costs of climate change to insurers
In 2022, the National Oceanic and Atmospheric Administration recorded 18 weather and climate disasters that each caused over $1 billion in damages. These include wildfires across the western U.S., record snowfall in New York, flooding in Missouri and Kentucky, tornadoes across the southeast, heavy rain and hail in the South and Midwest, and three hurricanes, including Hurricane Ian, which led the pack, costing $112.9 billion in damages. 2022 wasn't an anomaly; it was only the third-highest year on record, trailing 2021 with 20-billion-dollar events and 2020 with 22. According to NOAA, billion-dollar events have left a price tag of over $1 trillion in damages since 2016.
As of July 2023, climate and weather account for more than $1 billion in damages, according to the National Centers for Environmental Information. As climate catastrophes continue to increase—costing insurers more money to cover damaged and totaled property such as vehicles—so will insurance rates.
How auto insurers respond to the increase in climate disasters
These events have caused widespread damage not just to buildings but also to cars totaled because they got stuck in flooded waters, damaged by hail or falling trees during thunderstorms, burned in wildfires, or involved in crashes related to snow and ice storms.
Outlays by insurance companies have been so high to cover storm-related damages that the industry is now working to incorporate climate change prediction tools into risk calculations instead of relying on past events to predict the future. In the works is a research center by NOAA and the National Science Foundation to provide better climate change data to insurers, NPR reports.
Experts also predict auto insurers will develop new types of coverage and require separate deductibles for certain locations in response to climate change. Similar to how Californians pay a premium for wildfire insurance on their homes, drivers in certain regions with higher risk for severe weather disasters might have added deductibles to look forward to because of our changing climate.
This story originally appeared on Cheapinsurance.com and was produced and distributed in partnership with Stacker Studio.