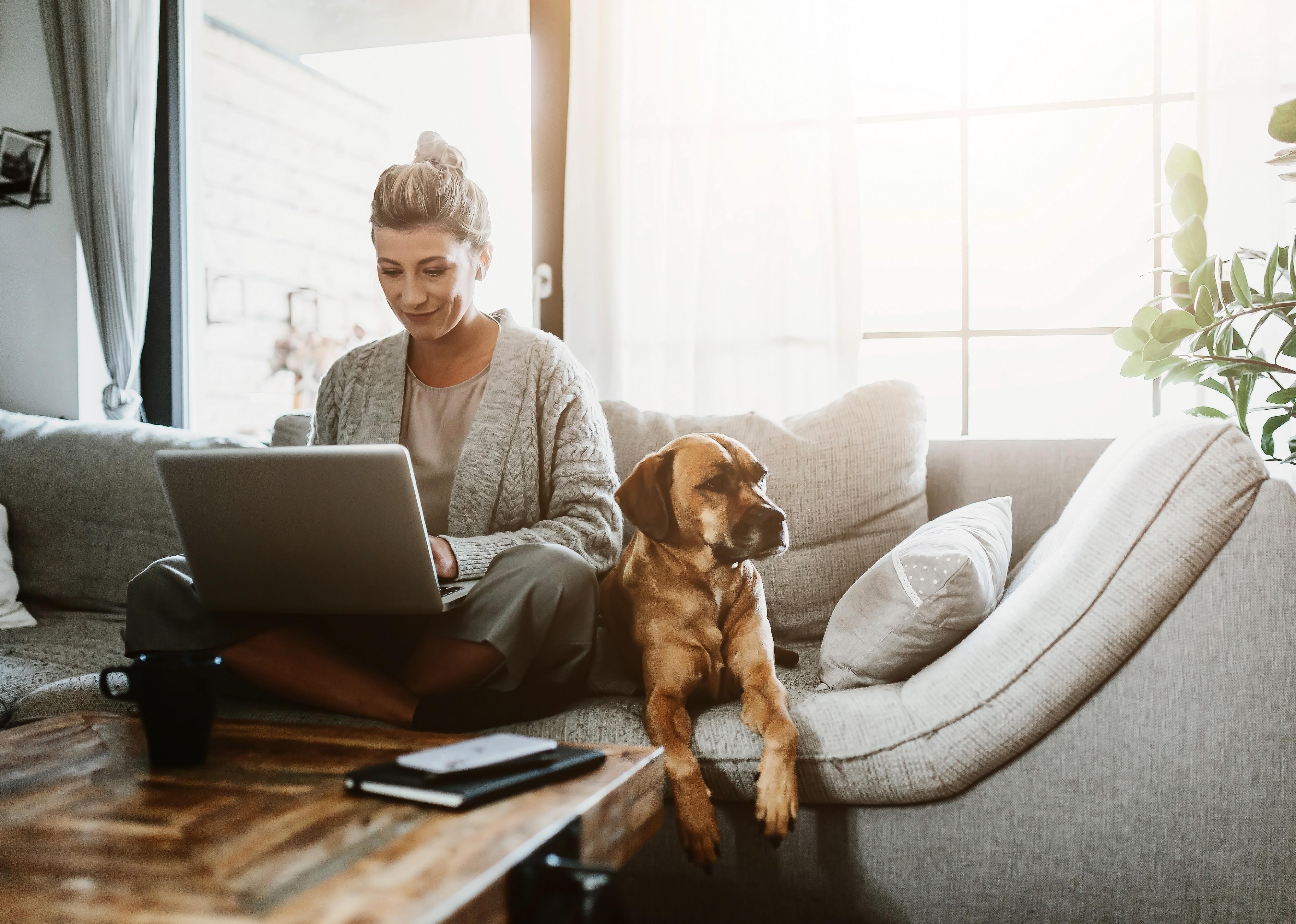 Stacker Studio
How remote-capable employees shifted fully into working from home
How remote-capable employees shifted fully into working from home
Just over half of American workers, about 70 million people, can do their work from a location other than their office, according to a Gallup poll in June 2022. In 2019, before the COVID-19 pandemic, 60% worked only in their employer's workspace. About one-third were working hybrid, splitting time between the office and home—and just 8% were working fully remotely.
The pandemic forced many workers who had been in an office to work remotely on an emergency basis. But as days stretched to weeks and then months of lockdowns and restrictions on gathering in groups, not to mention families quarantining to avoid spreading infection, workers and companies alike saw the opportunities of working from home.
Now, about 20% of workers who could work remotely still work exclusively in an office. Nearly one-third only work remotely, and just over half have a hybrid work schedule.
And for those who can work remotely, the benefits are clear. Giving employees more flexibility helps them feel more fulfilled and appreciated at work, which can lead to increased productivity. Many workers are particularly interested in the opportunity to skip a time-consuming, expensive, or stressful commute. The Gallup poll reported that employees had notably lower engagement and a higher likelihood of burnout and quitting when they don't work in their preferred location.
To better understand the changing American remote workforce, Revelo referenced a June 2022 Gallup survey and news coverage to analyze the shift from in-person to remote work for those whose jobs are remote-capable, examining how a desperate emergency adaptation has become a sustainable and desirable work option in just a few short years.
Some large companies that have maintained full or majority remote work since the pandemic include Adobe, Airbnb, Citigroup, Intel, PayPal, Visa, Workday, and Yelp. Other companies have called workers back to the office, though mainly in hybrid schedules, including Disney, Meta, Google, Amazon, and—perhaps most ironically—Zoom. 
Remote work favors some industries more than others. White-collar workers can more readily work from home, while those in service or health care industries—including delivery people, cashiers, servers, or emergency responders—cannot. A 2023 National Bureau of Economic Research study found that professional, scientific, and computer-related occupations had the highest share of job postings for remote positions, such as jobs in business and financial operations, legal, and architecture and engineering.
Perhaps a key element of the tension between workers and company executives about returning to the office is the idea of productivity. Harvard Business Review surveys found that managers think remote workers are less productive than office workers, but workers say they are more productive at home. Harvard researchers say this could be because companies don't factor the commute into productivity, while workers do.
Workers had the opportunity to experience many of these benefits during the pandemic and have been reluctant to give them up. Working from home has offered many workers a newfound sense of independence and work-life balance, enough so that companies trying to force remote workers back to the office have faced dissent and even large-scale departures of employees. 
However, some companies have also seen benefits from remote work—and not just in productivity, better retention, and easier recruiting for open positions. Some businesses have reduced the size of offices they leased or even converted to remote-only, saving on rent and utilities in spaces they no longer need. 
This corporate shift may continue as higher employee retention could tip companies to stick with remote-friendly policies: The Gallup poll found that just 6% of remote-capable workers want to stay in offices full-time, 60% prefer hybrid work, and the remaining 34% want to work exclusively from home.
Overall, executives and managers are coming to new understandings with their workers about where, when, and how work gets done—and finding opportunities for both parties to come out ahead. 
This story originally appeared on Revelo and was produced and distributed in partnership with Stacker Studio.