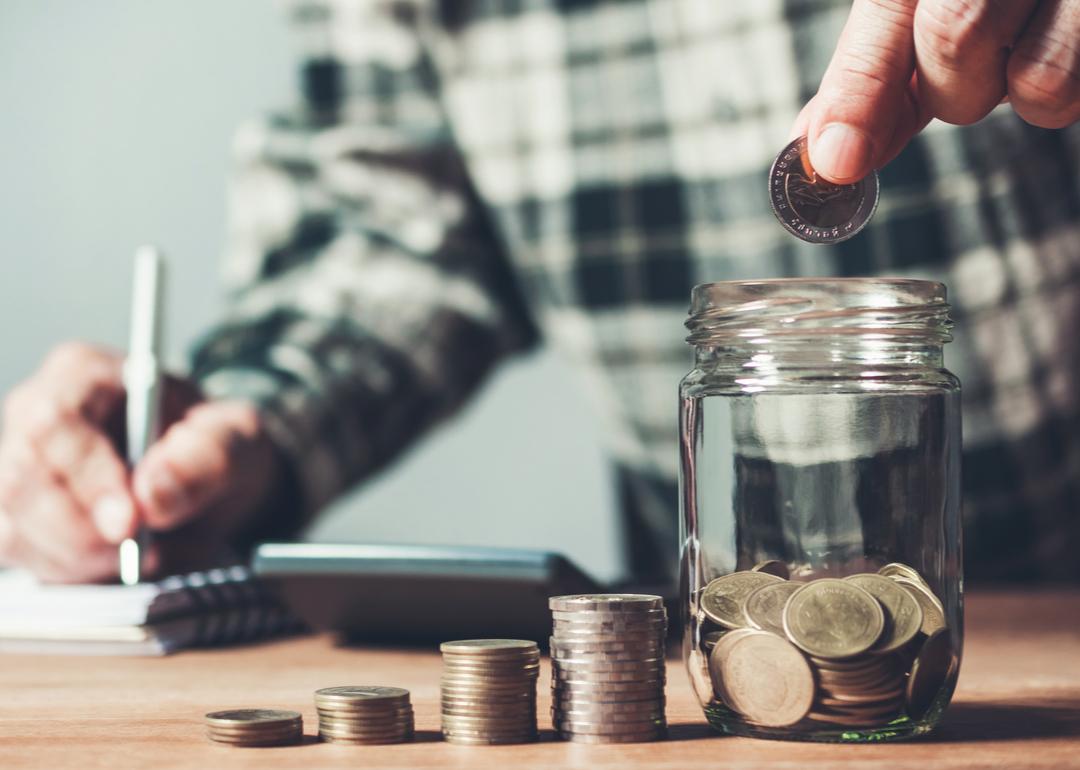 Stacker Studio
How saving when you're young impacts your overall wealth
How saving when you're young impacts your overall wealth
Half of American adults started 2022 with a desire to boost their savings. That admirable intention could prove easier for those who developed good savings habits at a young age.
After all, it's possible kids who get used to regularly depositing some allowance funds in their piggy bank won't think twice about setting money aside when higher wages and expenses enter the picture later in life. There's even a significant bonus for young savers: Compound interest, which is the interest earned on interest.
To demonstrate how people can benefit from this mathematical superpower, GoHenry calculated how starting to save as a kid can impact your wealth by calculating how much money one can make if they started saving $1 a day at the age of 5.
This calculation was made by taking the premise that someone would deposit $365 at the end of a year into an investment account, and this money would compound annually at a market rate of 8%. The story shows the example of how much one would save if they started saving and depositing money at the age of 5, and how much that money increases by the ages of 6, 7, 10, 12, 16, 18, 25, 50, and 100.
Notably, minors can't open their own savings accounts, but their parents or other adults can open joint or custodial accounts for them.
This story originally appeared on GoHenry and was produced and distributed in partnership with Stacker Studio.