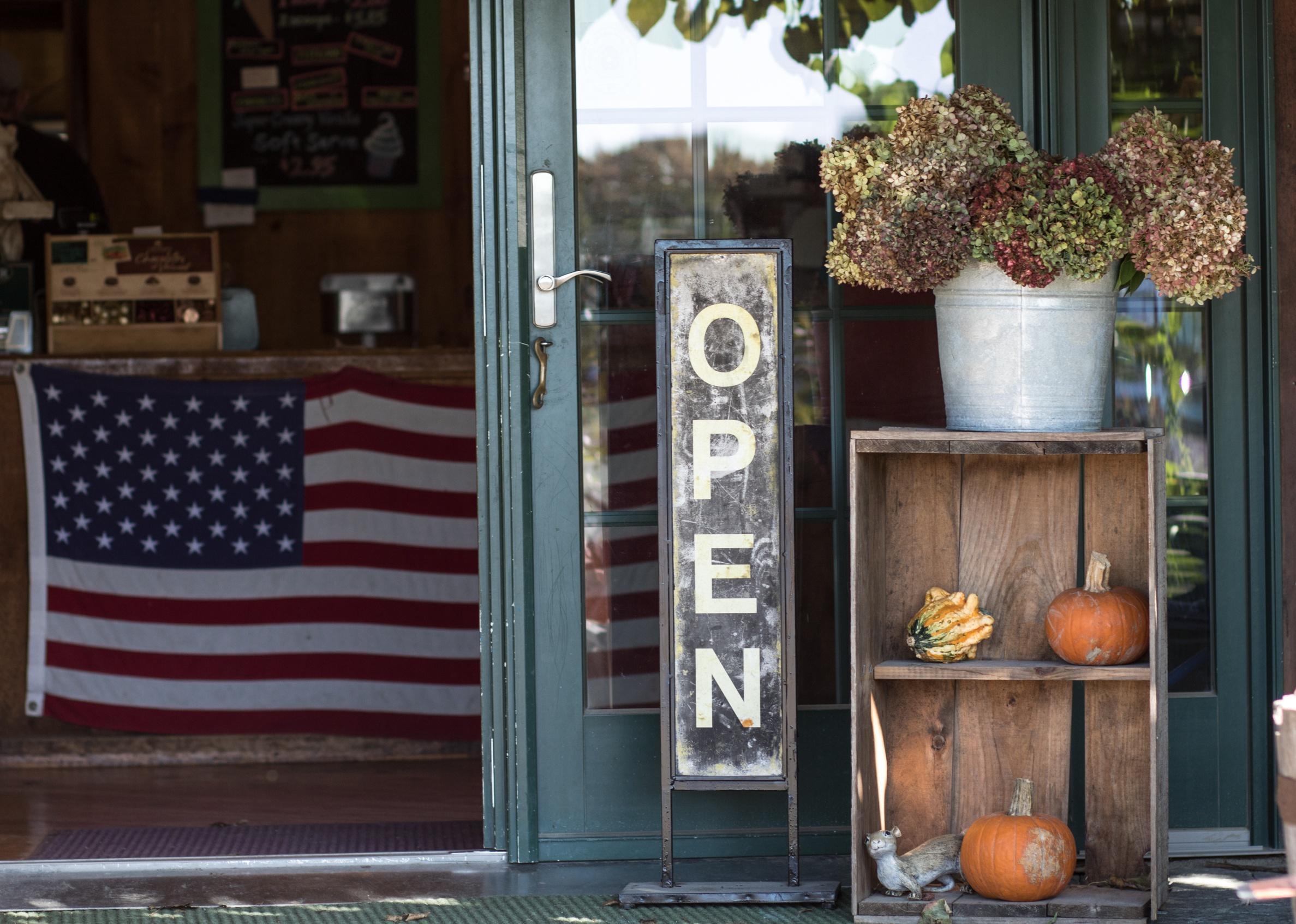 Stacker Studio
States with the most small businesses
Olga Enger // Shutterstock
States with the most small businesses
According to the U.S. Small Business Association (SBA), 99.9% of all the businesses in America are small businesses. There are 30.7 million of them in total and they employ nearly 60 million people. That's 47.3%—nearly half—of America's combined workforce. Most work for businesses that employ fewer than 100 people.
Small businesses are the lifeblood of the biggest economy in the history of the world, and the ambitious and hard-working entrepreneurs who open them, nurture them, and grow them come from all walks of life. While nearly three out of four of them are still owned by men, women own 12.3 million small businesses. Of those that are owned by women, 47% are owned by women of color. In total, minorities own 45% of America's small businesses. They are not, however, distributed equally across the country.
To uncover the states with the most small businesses, The Simple Dollar consulted the SBA's 2020 Small Business Profiles Report. States were ranked by the total number of businesses with less than 500 employees in their state. Naturally, there's a correlation with population—small and/or sparsely populated states dominate the bottom of the list and large, populous states are concentrated at the top.
The Simple Dollar also used sources like state business organizations, research reports, surveys, and news accounts to get a feel for the climate in each state as it pertains to small business and entrepreneurship.
It's hard to imagine that there's a single small business that wasn't affected in one way or another by the coronavirus and the economic shutdown it caused. With the crisis ongoing, the total carnage is not yet quantifiable, but many that closed will certainly never open again. Even so, there appears to be light on the horizon.
According to the U.S. Chamber of Commerce, "American small businesses report they have reopened in some capacity and are showing signs of optimism about the future, even while still dealing with many ongoing challenges related to the pandemic."
Keep reading for a glimpse at America's currently struggling but vibrant small business community.
This story originally appeared on The Simple Dollar and was produced and distributed in partnership with Stacker Studio.