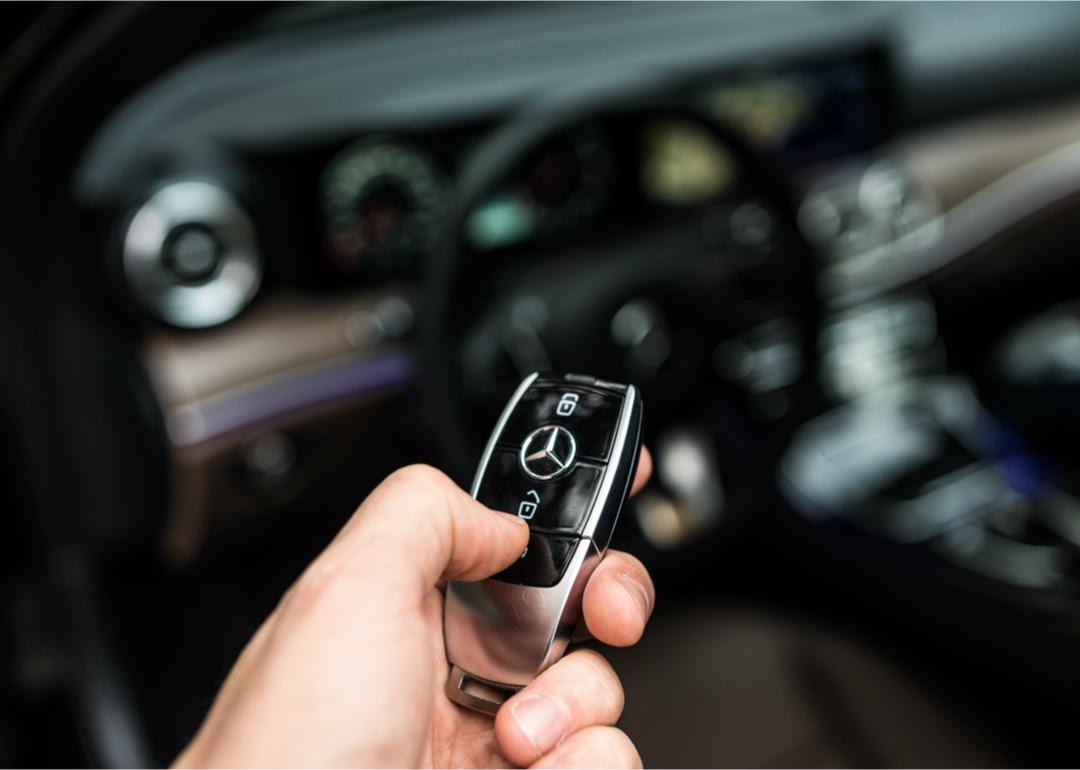 Stacker Studio
Top 10 luxury vehicles for America's wealthiest
North Monaco // Shutterstock
Top 10 luxury vehicles for America's most wealthy
Luxury vehicles are more than just a brand name—they are a status symbol and often indicative of a certain quality of life. When it comes to the cars of the upper crust, there are a few notable brand names that tend to stand out—Mercedes, Cadillac, and BMW, to name a few. But some brands, it turns out, are more desirable among the higher income households across the United States than others.
In order to be considered a luxury vehicle, these cars must have features that pour the glitz and glam on above the average necessities. For example, according to Certified Autoplex, luxury is used to categorize vehicles that have better-than-average performance capabilities, high-end interiors, and the most cutting-edge tech and safety features. 
The luxury car segment makes up about 5% of the U.S. car market, Statista reports—but which luxury vehicles are most popular among affluent Americans? Windfall used its wealth intelligence platform to compile a list of the 10 most popular luxury vehicles among its affluent households, or those with more than $1 million. The vehicles are ranked according to the total number of them owned by affluent households. Make, model, and style details on the vehicle, as well as the states where the vehicle is the most popular, are also provided.
It turns out the most popular luxury vehicle brands among wealthy Americans are the ones you'd expect. You'll find the list is dotted with names like Mercedes, Cadillac, Lexus, and BMW, among others. If you're in the market for a luxury vehicle, here are the ones that rank highly among your peers. Before you get behind the wheel of any old ride, read on to discover which luxury vehicle brands are the most popular among America's wealthy drivers.
This story originally appeared on Windfall and was produced and distributed in partnership with Stacker Studio.