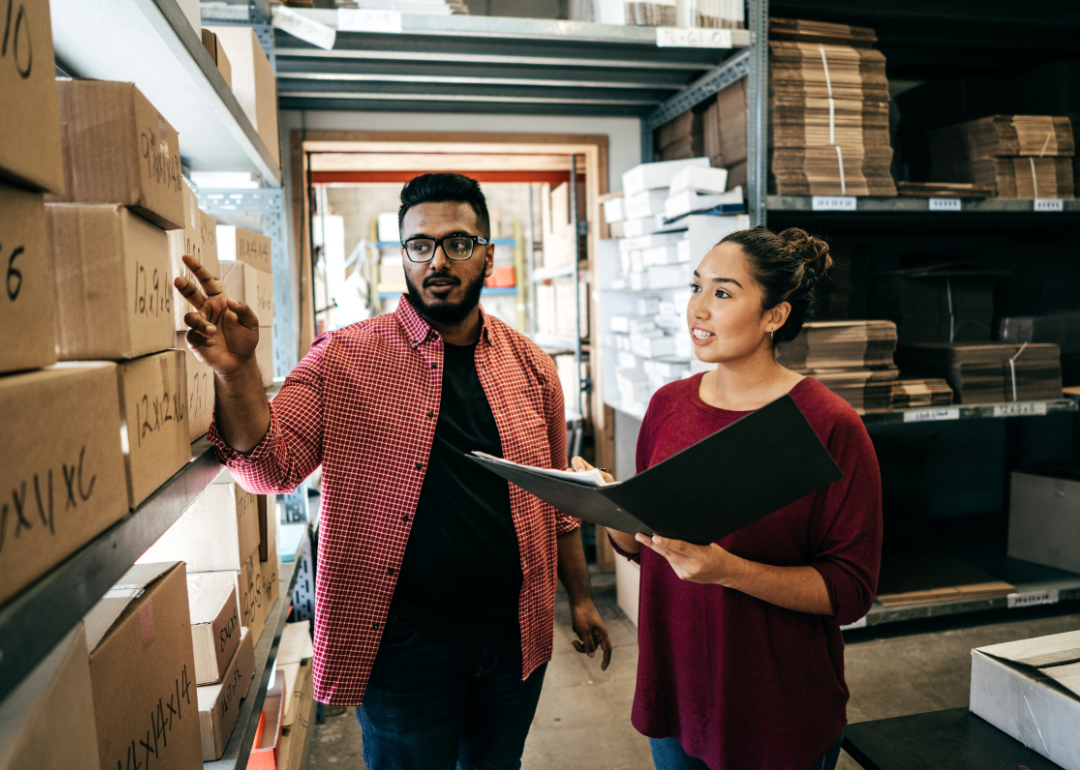 Stacker Connect
US Small Business Administration loan rates: Here's an overview of this business-friendly financial resource
US Small Business Administration loan rates: Here's an overview of this business-friendly financial resource
Small Business Administration loans can be an incredible financial resource for business owners who want to grow or sustain their companies. Understanding SBA loan interest rates is an important part of determining just how helpful this type of financing can be since costs vary based on many different factors. Lendio explores the most popular loan programs offered by the U.S. Small Business Administration and their rate structures to find out which one is the best fit for your company.  
How SBA loan interest rates work
SBA loan rates are regulated by the U.S. Small Business Administration. Private lenders negotiate their own rates with each individual borrower. But the offered loan rate cannot exceed the maximum set by the SBA for each loan program. 
The maximum is tied to a base rate, which can be one of the following:
Prime rate

LIBOR rate

Optional peg rate
In most cases, however, you'll find that lenders use a prime rate as the base rate. The borrower is then charged a percentage over that base rate. That amount depends on the loan amount, the type of SBA loan, and the loan maturity date. 
1 / 2
Current SBA loan rates
Here is how each SBA interest rate breaks down, based on the loan program and other details. 
SBA 7(a) loan rates
SBA 7(a) loans can be used for general working capital needs and have interest rates that can either be variable or fixed. Fixed rates have a higher premium but never change, even if the base rate increases over time. SBA 7(a) rates range from 2.25% to 8% above the base rate. Use the following table to compare rates for different loan sizes and term lengths.
SBA 504 loan rates
SBA 504 loans are designed to purchase assets that help with job creation or business growth, such as new facilities, machinery, or renovating an existing property. These loans are available through certified development companies (CDCs) and offer fixed interest rates.
You can apply for either a 10-year or a 20-year repayment period. The SBA 504 rates are incrementally pegged above the current rates for 5-year and 10-year U.S. Treasury issues. The rate typically totals 3% of the loan amount. 
SBA Microloan loan rates
Microloans from the SBA help newer small businesses with startup or expansion costs. Borrowers can get approved for up to $50,000, although the average loan size is $13,000. The maximum repayment term is six years. Expect SBA microloan rates to range from 8% to 13%. 
SBA Express loan rates
SBA Express loans allow for a shorter approval time, so you can get faster access to capital. In fact, you'll get an initial response within 36 hours. The maximum loan amount is capped at $500,000 and rate maximums are broken down into the following two categories:
$50,000 or less: Prime rate + 6.5%

$50,000+: Prime rate + 4.5%
SBA Community Advantage loan rates
The SBA Community Advantage loan program was created to help businesses in underserved markets. These loans are capped at $350,000. Interest rates are negotiated by the lender but are subject to the SBA's maximums of:
Prime rate + 6.5% for loans $50k or less

Prime rate + 6% for loans $50k-$250K

Prime rate + 4.5% for loans $250k-$350k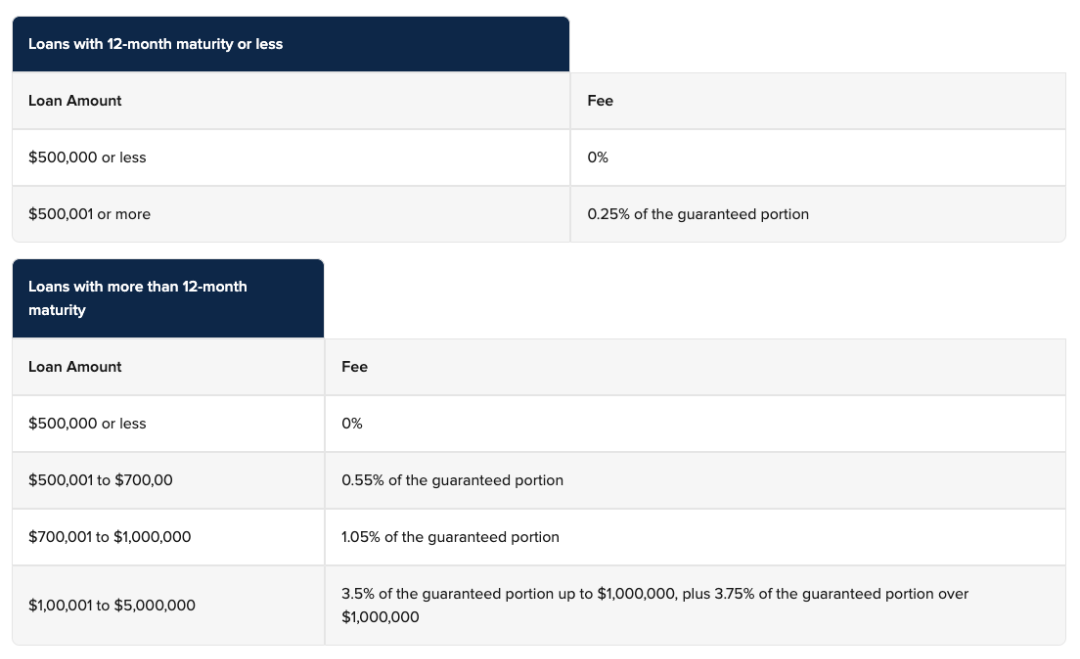 2 / 2
Typical SBA loan fees
In addition to paying interest on SBA loans, borrowers may also pay fees both upfront and annually, throughout the loan term. The fee depends on the loan amount. 
Upfront fee: This fee is based on the approved loan amount, including both the guaranteed and the unguaranteed portions.
Ongoing fee: Lenders may also charge an ongoing service fee for SBA loans over $500,000. The fee amounts to 0.55% of the guaranteed portion of the outstanding loan balance.
Frequently asked questions
What is the current SBA loan rate?
SBA loan rates vary depending on a number of factors, including the type of SBA loan, the size, and the maturity date. The current prime rate (as of September 11, 2023) is 8.5%. That means SBA 7(a) loan rates can range anywhere between 10.75% and 16.5% depending on your loan terms.
Are SBA loans interest-free?
There are no interest-free SBA loans. Direct lenders will always charge interest on SBA loans. During the early days of the COVID-19 pandemic, there was some temporary relief passed for business owners with existing SBA loans. This allowed for the SBA to pay for six months of principal, interest, and fees for borrowers with 7(a), 504, or microloans. However, the cutoff date was for loans approved by September 27, 2020.
Are SBA loans fixed rate?
An SBA loan could come with either a fixed rate or a variable rate. The interest rate structure varies depending on which one you pick. Compare loan offers from multiple lenders to make sure you have as many options to choose from as possible.
This story was produced by Lendio and reviewed and distributed by Stacker Media.