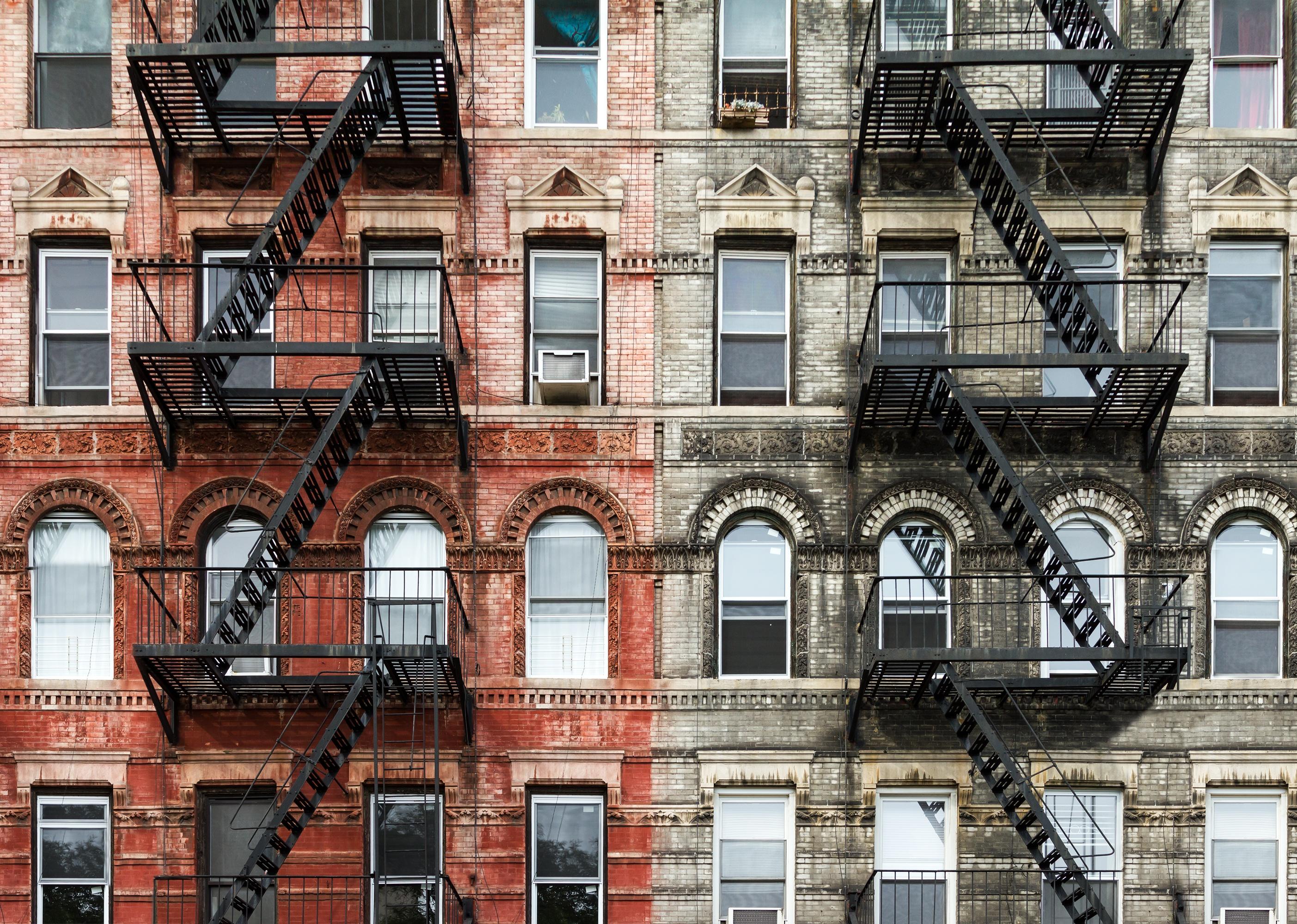 Stacker Studio
What the housing market looks like in every state
Ryan DeBerardinis // Shutterstock
What the housing market looks like in every state
At the start of the coronavirus pandemic, no one could have predicted what would happen with the housing market. Typically, in a recession, home prices fall and people stay in their homes. The opposite occurred in the fall of 2020. As more and more office workers were given the green light to work remotely, some for an indefinite time period, and mortgage interest rates hit an all-time low, real estate sales spiked in almost every region of the country.
It turns out that people working from home don't want to do so from a studio apartment in the middle of a big city rife with COVID-19. Instead, they'd rather move somewhere with room to roam and perhaps space for a home office. After all, during the pandemic, people are doing nearly everything from home, including homeschooling their children.
All of these factors gave rise to something called "Zoom Towns" in 2020. Without the need to commute, small towns featuring larger homes for less money were suddenly the hot—and safer—place for prospective homebuyers. Because of this, sleepy, rural towns suddenly got an influx of out-of-state buyers, many of whom were ready to purchase homes sight unseen and with cash in hand. Out-of-towners and a lack of new inventory due to a slowdown in new construction led to more competition for less homes, driving up prices and causing bidding wars across the U.S. But how long will this housing boom last, and which states are feeling its effects the most?
Sundae used data from the U.S. Census Bureau's 2019 American Community Survey 1-Year Estimates (released in December 2020) and its own 2021 internal data on current housing market trends to compile a list of statistics that show what the housing market looks like in every state. These stats cover what types of homes exist in every state, how many people are owning or renting homes, the value of homes, and how many homes have been on the market over the past couple of months (it's important to note that some of this data is constantly changing due to the pandemic).
As we move further into 2021, the Federal Housing Administration (FHA) has extended its eviction and foreclosure moratorium once again, this time until the end of February. The moratorium helps those who are unable to pay their mortgages due to the pandemic, allowing for deferment or reduction in mortgage payments. Time will tell if the end of this program will land thousands of homes on the market in 2021. Until then, buyers and sellers can benefit from the current real estate markets across the country.
Read on to see how your own state's housing market has fared over the past year.
This story originally appeared on Sundae and was produced and distributed in partnership with Stacker Studio.