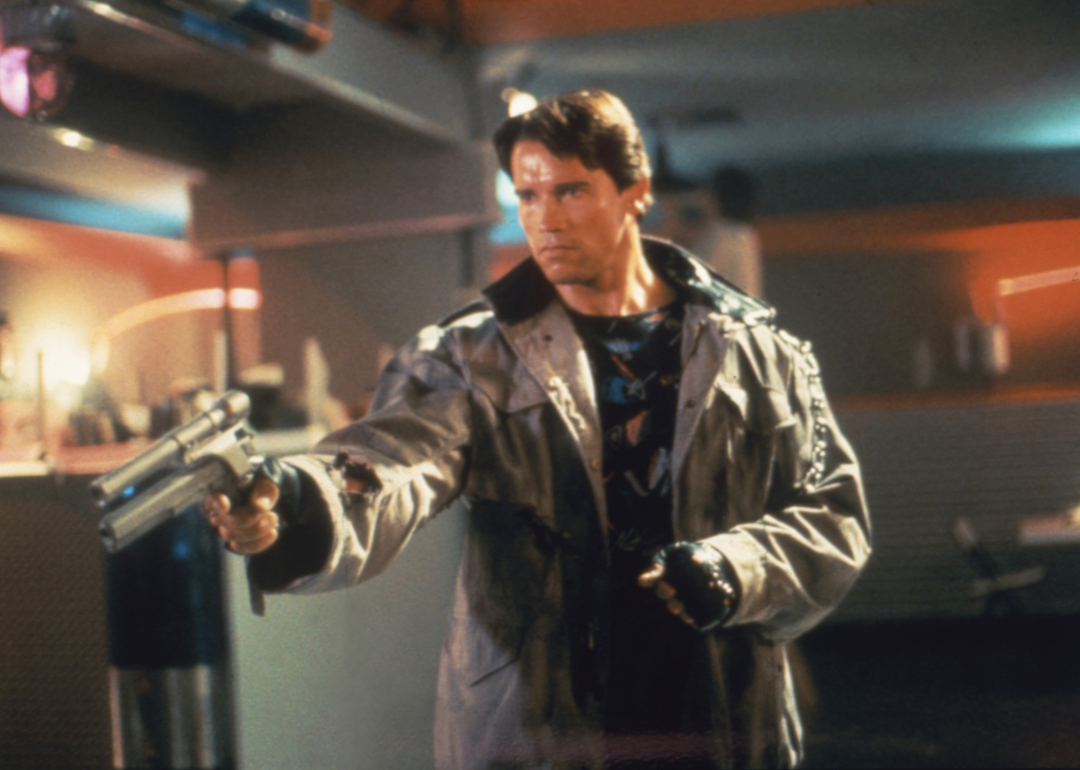 100 best action movies of all time
Sunset Boulevard // Getty Images
100 best action movies of all time
A stalwart of modern popular culture, action movies pay ongoing tribute to the power of cinematic spectacle. The genre's origins are as old as the medium itself, though action films as we know them didn't really take off until the 1970s. With the development of computer-generated imaging, or CGI, and other technologies, they've continued to prosper well into the 21st century. For proof, look no further than the superhero subgenre, arguably the most predominant cultural influence of the last decade.
Despite their reputation as fun-but-dumb popcorn flicks, a number of modern action films don't sacrifice character development or plot in their pursuit of thrilling set pieces. It's no wonder, then, that the best examples inspire such loyal followings and cosplay costumes. While they're seldom the biggest champions during awards season, these movies nevertheless show that a solid story is fundamental to commercial success.
One might also look upon the action blockbuster as the last refuge of hope for the dying theater experience. Given the recent disruptions to traditional moviegoing, there may even come a time where theaters more or less exclusively exhibit action flicks, while less extravagant fare heads straight to streaming. Whether that's good news or terrible news probably depends on who's being asked. But if there's one thing that everyone agrees on, it's that action-packed epics like "Top Gun: Maverick" should be seen on as big a screen as possible.
From legendary swashbucklers to the cream of the comic book crop, Stacker compiled data on all action movies to come up with a Stacker score—a weighted index split evenly between IMDb and Metacritic scores. To qualify, the film had to have an "action" listing on IMDb, a Metascore, and at least 5,000 votes. Ties were broken by IMDb votes. All data is accurate as of July 2022.
Starting with the great, counting down to the greater, and ending with the greatest, here are the 100 best action movies of all time.