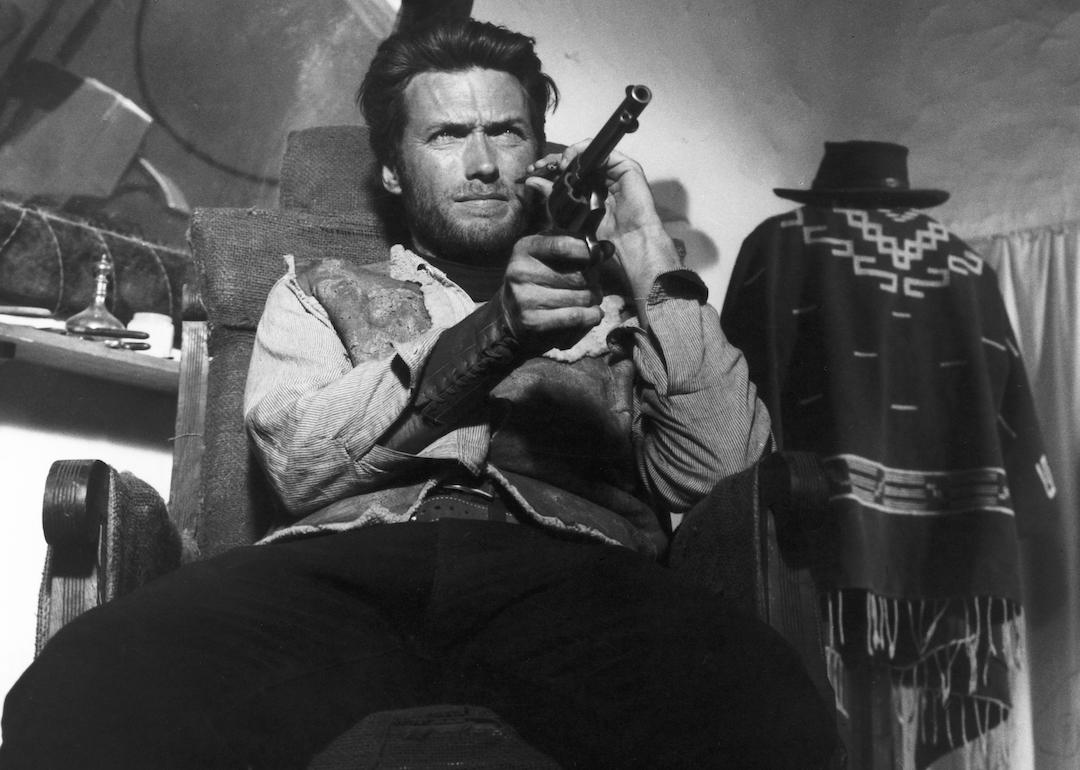 100 best Western films of all time
Silver Screen Collection/Hulton Archive // Getty Images
100 best Western films of all time
The Western was the most-produced genre in the American film industry up to 1970. Exploring myths around American identity, Westerns are always set in the "frontier," a land untamed by an eastern, city-slicker mindset. The genre rewrites American history so the genocide of Indigenous peoples already settled in a land falsely conceived of as "unsettled" comes across as positive. Westerns are notoriously racist and sexist, propping up racial "others" as simple foes and women as easy foils to manly heroes.
These movies explore the cowboy figure, embodied by actors such as John Wayne and Clint Eastwood, who are bolstered by their moral flaws as they wander through settings rendered in stunning panoramic cinematography. Western themes obsess over codes of honor, justice, and gender; what it means to be a man. The cowboy figure in Westerns seems authentic, not carefully crafted through symbols, myths, and fantasies. 
While they haven't all withstood the test of time, for many movie fans, Westerns are classics. Stacker surveyed all Westerns classified as feature films and TV movies with more than 5,000 user votes on IMDb as of April 2022. Films are ranked by IMDb user scores and ties were broken by the number of votes. Read on for the best of classic Westerns directed by John Ford, Sergio Leone, and others, as well as recent revisions of the genre and its themes. See if your favorite made the top 100.
You may also like: 100 best John Wayne movies