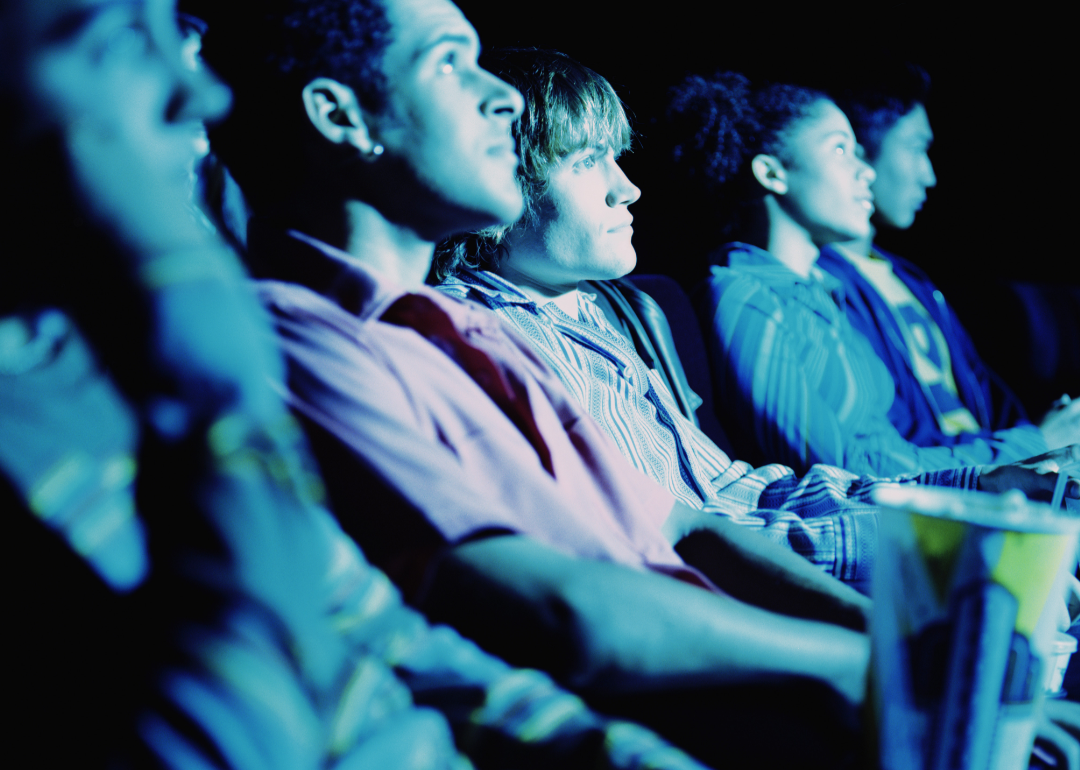 15 great films based on the lives of their directors
15 great films based on the lives of their directors
Some say art imitates life. When it comes to the movie industry, many filmmakers often draw inspiration from real-life events to tell an original story to make it feel grounded in reality—and sometimes, that creative spark comes from the artists' own lived experiences.
Within the last few years, Hollywood has seen a trend of filmmakers creating movies at least partially based on their own lives, often depicting themselves in childhood or adolescence. While this film genre—often dubbed "semi-autobiographical"—is nothing new, these movies have been getting far more attention from the film industry, mainly through recognition at the Academy Awards.
For instance, Kenneth Branagh's "Belfast" received a 2022 Best Picture Oscar nomination and won Best Original Screenplay. The previous year, Lee Isaac Chung's "Minari" was also a Best Picture contender and took home Best Supporting Actress for Korean actress Youn Yuh-jung. Both films were based on the childhood of their directors, with "Belfast" depicting Branagh's upbringing in Ireland during the 1960s and "Minari" providing a glimpse of Chung's family of Korean immigrants living in Arkansas in the '80s.
The Oscars have also recognized semi-autobiographical films from international directors in recent years. Spanish director Pedro Almodóvar's "Pain and Glory" (2019) and Italian director Paolo Sorrentino's "The Hand of God" (2021) both received Best International Feature Film nominations during their respective Oscar seasons.
At least four notable semi-autobiographical films have been given 2022 release dates: Richard Linklater's "Apollo 10½: A Space Age Childhood"; James Gray's "Armageddon Time"; Alejandro G. Inarritu's "Bardo: False Chronicle of a Handful of Truths"; and Steven Spielberg's "The Fabelmans," which renders a portrait of the early years in the life of one of Hollywood's most accomplished directors. The latter effort has already claimed the People's Choice Award at the Toronto International Film Festival and premieres just in time for the awards season. Its early critical praise and winning TIFF's top prize could spell Oscars success for Spielberg's latest endeavor, so it will be exciting to see whether the Academy continues its trend of awarding autobiographical films next year.
Stacker researched films that were autobiographical for their directors and highlighted 15 with at least a 7.0 on IMDb or a 75 on Metacritic. To qualify, the film had to be largely based on the respective director's real-life experience. Some of the movies on this list went on to receive awards attention while others—despite critical acclaim—were completely ignored by the Academy but are still beloved by cinephiles today. Read on to discover some of the best movies to depict the lives of the filmmakers working behind the camera.