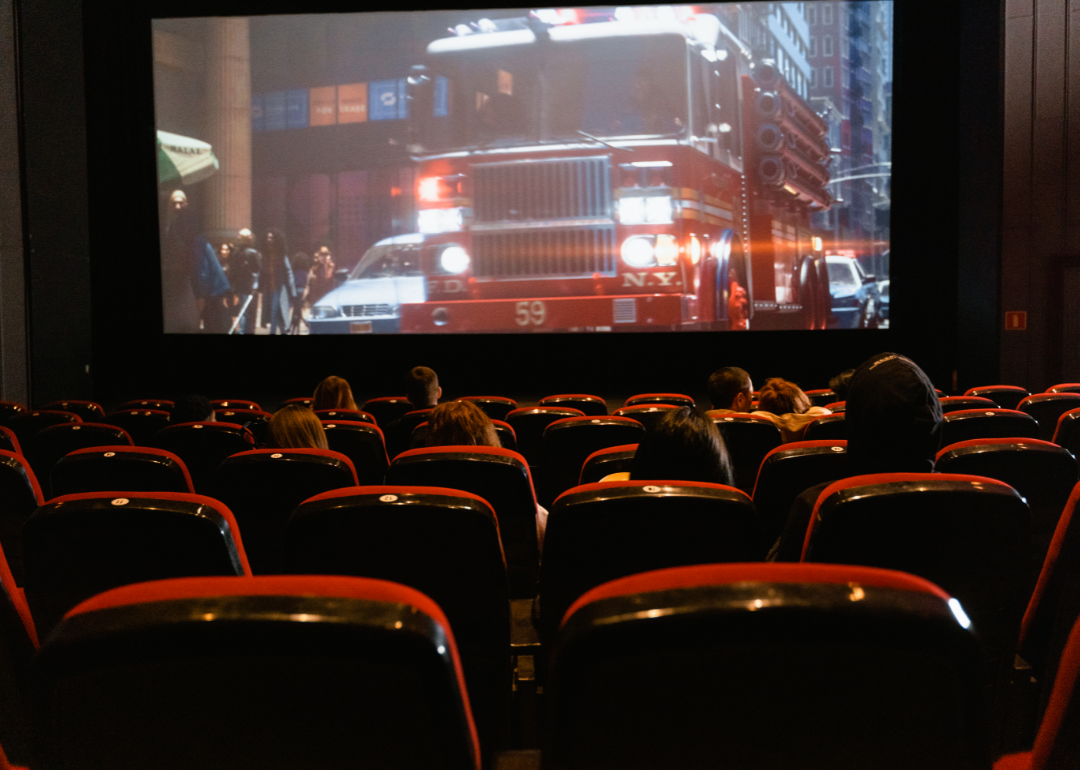 20 films with LGBTQ+ representation on both sides of the camera
20 films with LGBTQ+ representation on both sides of the camera
It's 2019, and LGBTQ individuals are finding success on both sides of the camera. During the New Queer Cinema movement of the '90s, gay directors like Todd Haynes, Jennie Livingston, and Gregg Araki rose to fame. Haynes continues his success with films like "Carol," which tells a lesbian love story from the '50s. Araki, who made films like "Mysterious Skin" and "Kaboom," now has a queer-themed show on Starz called "Now Apocalypse."
Other LGBTQ pioneers include the Wachowskis, a directing duo composed of two transgender sisters, who cast transgender actress Jamie Clayton on their Netflix show "Sense8." (Clayton's character is also transgender.) Director Justin Simien, who is gay and black, explored race and sexual identity in his 2014 film "Dear White People." A TV adaptation of the film debuted on Netflix in 2017, and a third season is already in the works.
While more members of the LGBTQ community appear on screen, representation is far from the norm. In 2017, GLAAD found LGBTQ inclusivity to be at about 12.8% in mainstream films. Hollywood also taps big stars who don't identify as LGBTQ to play queer, gay, or lesbian characters. In 2005, "Brokeback Mountain" was deemed groundbreaking for depicting a love story between two men, but straight actors Heath Ledger and Jake Gyllenhaal played the roles. In the 2010 film "The Kids are Alright," straight actresses Annette Bening and Julianne Moore portrayed a middle-aged lesbian couple. In 2018, Olivia Colman, Rachel Weisz, and Emma Stone played bisexual and lesbian characters in "The Favourite." Many people believe that casting straight actors to play queer roles undermines the very nature of queer cinema.
Some films deserve recognition for their importance to the LGBTQ community, even though they weren't directed by someone who shares that identity. In 1986, writer-director Wong Kar-wai presented the love story of two men, Lai (Tony Leung Chiu-wai) and Ho (Leslie Cheung), in "Happy Together." Cheung, who died from suicide in 2003, came out shortly before the movie's release—when it was still illegal for men in Hong Kong to have sex with each other. In 2015, Sean Baker's film "Tangerine" focused on the black and Latino transgender community. It stars transgender actresses Kitana Kiki Rodriguez and Mya Taylor. Many felt the two actresses should have gotten Oscar nominations.
To spotlight films with LGBTQ directors, cast, and characters, Stacker used data from Indiewire, BFI, and film reviews to compile a list of 20 noteworthy films. Click through to see which movies to check out.
You may also like: 30 celebrities you didn't know were LGBTQ+