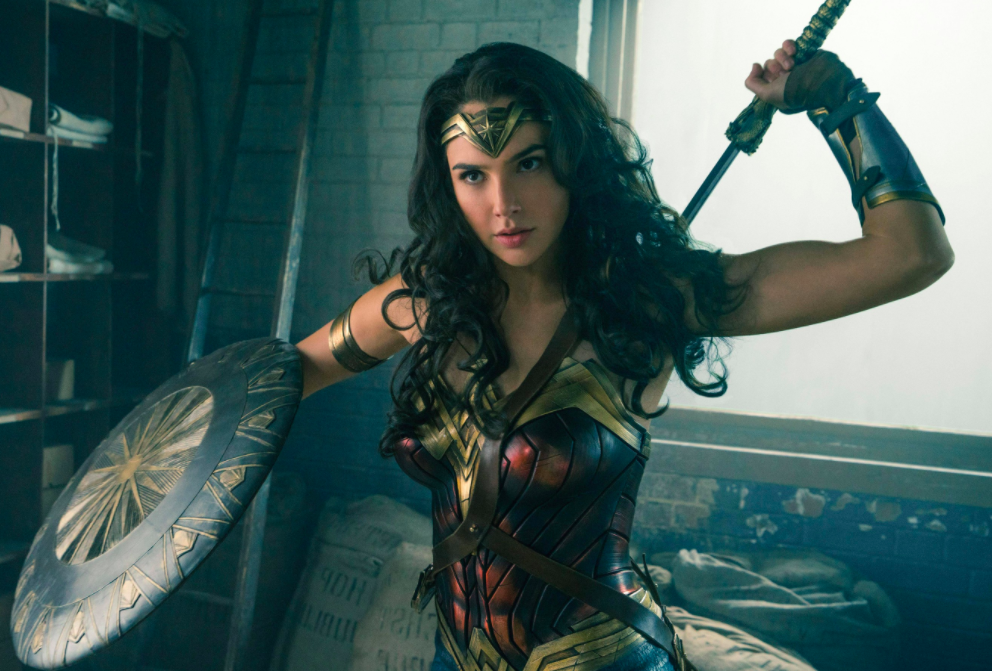 2017 Action Films Ranked from Worst to First
DC Films / Warner Bros. Pictures
2017 Action Films Ranked from First to Worst
The summer of 2017 was a disaster at the box office for Hollywood. In a year as fraught as this one, it was tough to get excited for another Mummy, Transformers, or Pirates of the Caribbean movie. But for all the repetitive blockbusters and off-the-wall concepts at the bottom (we're looking at you, Geostorm), at the top of the heap in 2017 were some of the best action movies we've seen in years. Wonder Woman inspired us, Thor: Ragnarok showed us Marvel could still be fun, and Baby Driver nearly blew our minds.
2017's takeaway might be that the best filmmakers can make distinctive art, even out of the most questionable molds. Somehow, the third Thor made us laugh, the third Planet of the Apes made us think, and the latest X-Men sequel made us cry. The industry is in flux—self-inflicted wounds mixed with changing media habits have challenged the old box office model. But on a hopeful angle 2017 reaffirmed a lesson we should have already known: the best creative work happens when you give great directors a whole lot of money and get out the way.
To put the year's action films into context, Stacker created an index called the Stacker Score, which incorporates a movie's IMDb Rating, Metascores and Tomatometer. In order to qualify, a movie had to have available ratings for all three score components and at least 1,000 IMDb votes. Take a look at this year's roster, from films that probably should never have been funded, all the way to Stacker's best action film of the year.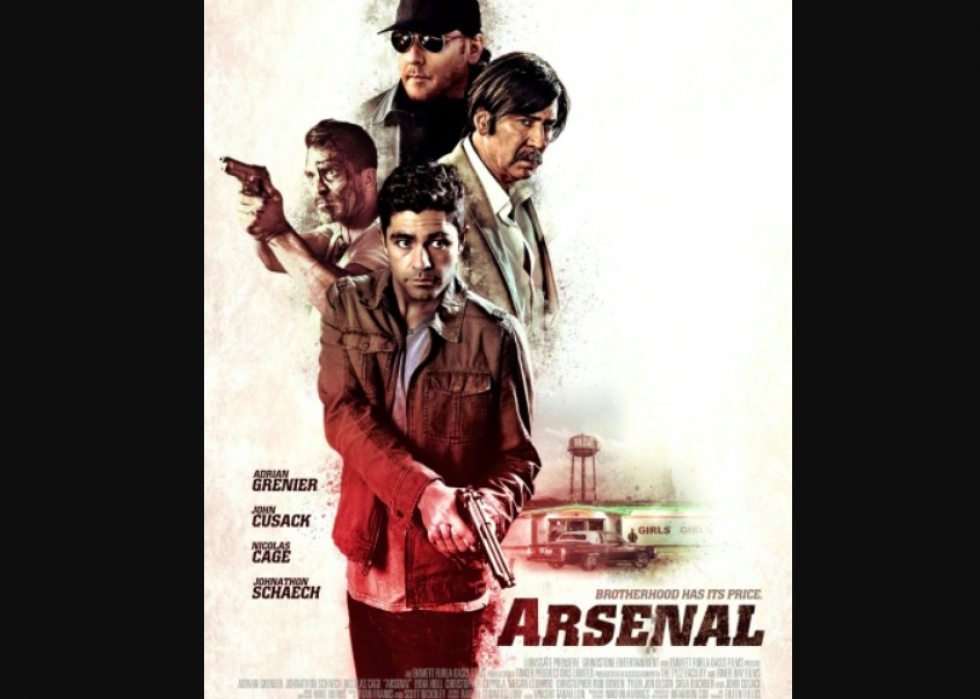 1 / 48
#48: Arsenal
Stacker Score: 27.00
IMDb Rating: 4.0
Metascore: 25
Tomatometer: 3%
You may not have heard of this crime thriller that pits Adrian Grenier and John Cusack against a ruthless (and impressively mustachioed) crime boss played by Nicolas Cage—I wish I hadn't either. Arsenal's 3% rating on Rotten Tomatoes means only one critic gave it a positive review—for all we know, that one glowing recap was written by Nic Cage disguised in a different hairpiece.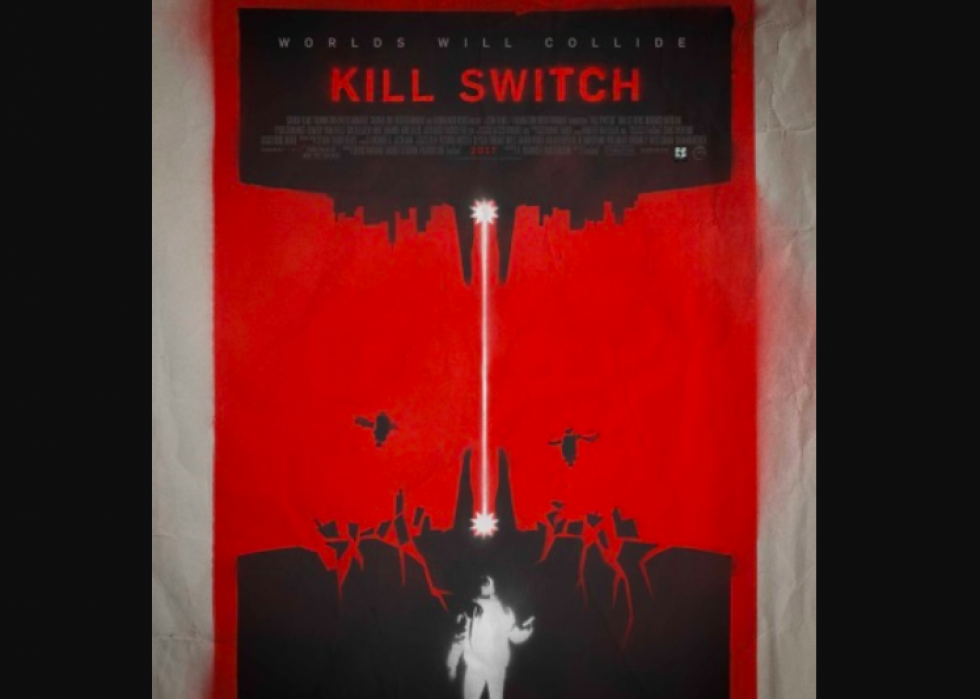 2 / 48
#47: Kill Switch
Stacker Score: 36.00
IMDb Rating: 5.1
Metascore: 31
Tomatometer: 11%
The debut feature by director Tim Smit is a fast-paced, futuristic, stylized thriller about Will (Dan Stevens), a former astronaut who is working to save Earth from an evil megacorporation. The plot is almost impressively rote, and the only distinguishing feature is a video-game style, first-person shooter view that is employed for parts of Will's journey.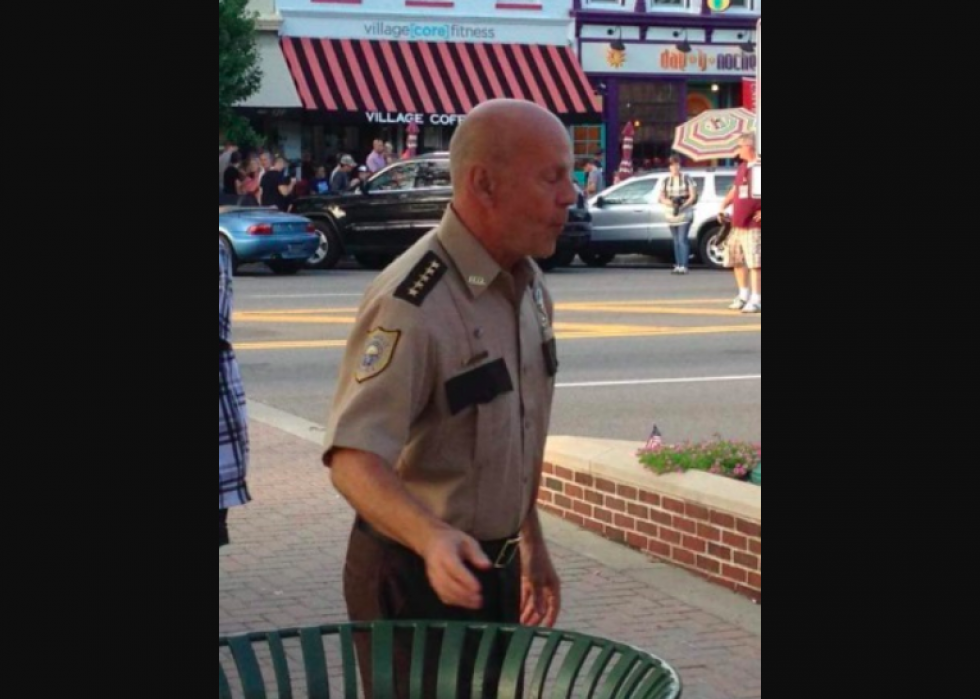 3 / 48
#46: First Kill
Stacker Score: 36.50
IMDb Rating: 4.9
Metascore: 39
Tomatometer: 9%
If you aren't a Prequel Trilogy Fan (I love you, Jar Jar!), you might not be closely tracking the career of Young Anakin Skywalker (Hayden Christensen). Well, let me tell ya, it hasn't been great! In Christensen's latest, he's a dad whose son is kidnapped while they were on a hunting trip. Christensen gets entangled in a criminal mess as he attempts to evade the police chief in town, played by Bruce Willis. Good luck with that, Skywalker.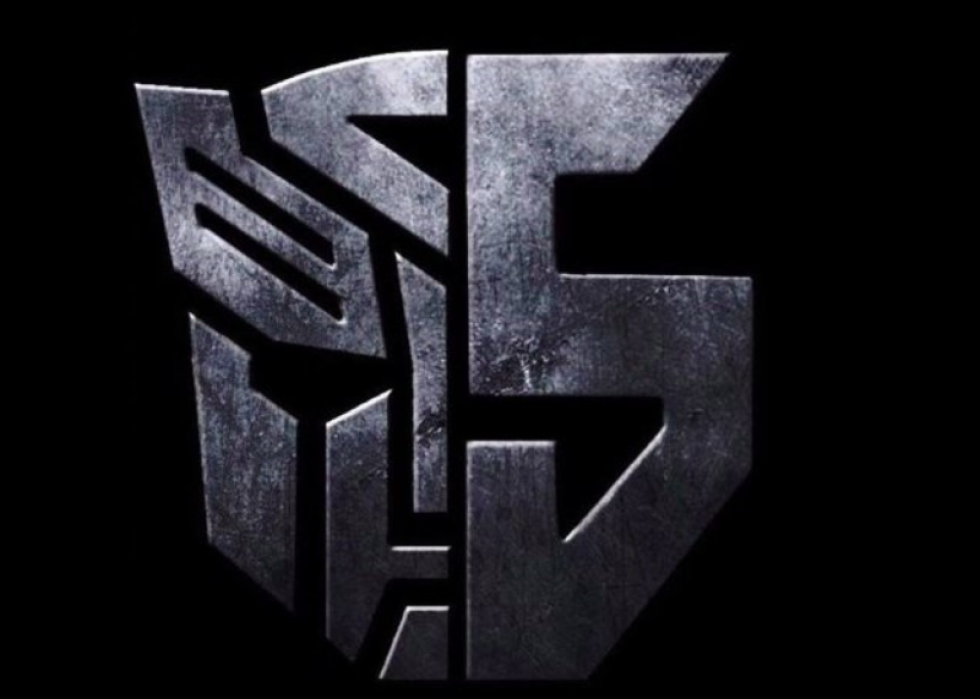 4 / 48
#45: Transformers: The Last Knight
Stacker Score: 36.75
IMDb Rating: 5.2
Metascore: 28
Tomatometer: 15%
Did you know it's been a decade since the first Transformers movie came out? In the fifth installment of this mess of robot cars and Mark Wahlberg career carnage, director Michael Bay continues to do Michael Bay things (lots of CGI and unearned, overly dramatic set pieces). There's a war on Earth between the Autobots and Decepticons, and humans are running for their lives—Wahlberg and some friends search for a historical relic that might save the day. This is the worst kind of movie—an expensive, uninspired money-grab. If they ever make another one of these, at least bring Shia LaBeouf back!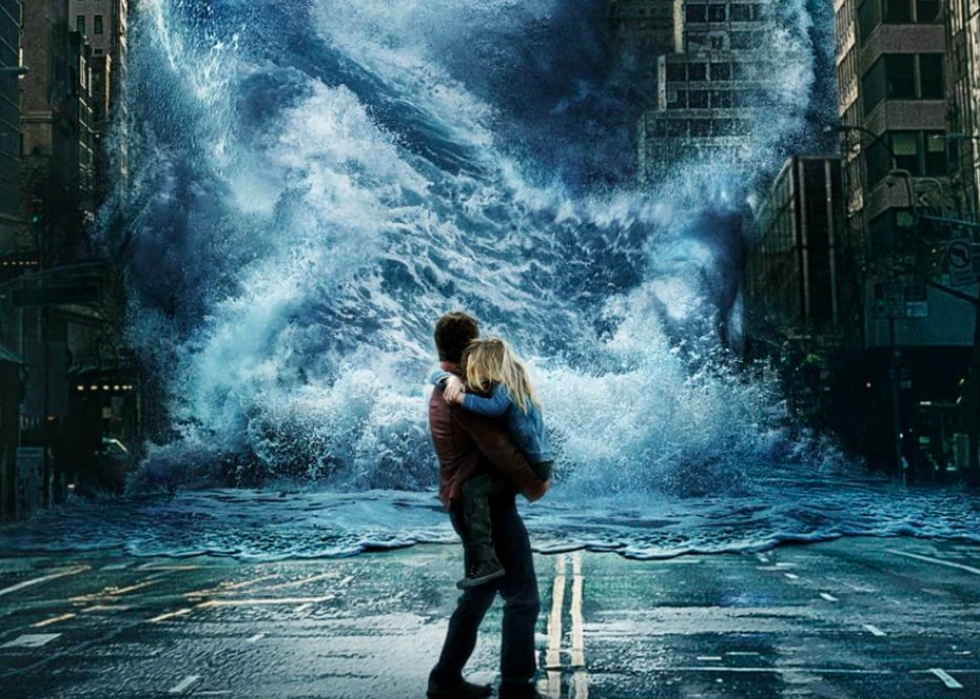 5 / 48
#44: Geostorm
Stacker Score: 37.50
IMDb Rating: 5.7
Metascore: 21
Tomatometer: 15%
Geostorm is basically an elevator pitch ("So we try to control the effects of global warming with satellites, but the weather bites back!") extended to nearly two hours. Unfortunately, as is often the case with these movies, the destruction of the world's greatest cities is used as filler. The film could have benefited from some character development and instead is bloated with disaster movie tropes. Someday, there will be a great global warming thriller—not today, and maybe not tomorrow, but perhaps the day after.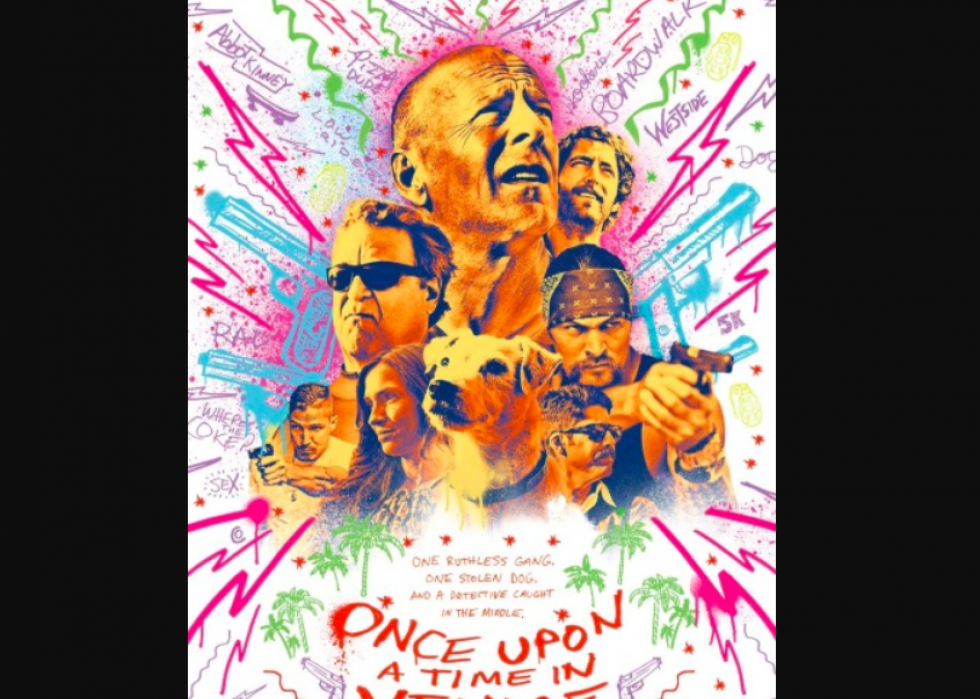 6 / 48
#43: Once Upon a Time in Venice
Stacker Score: 37.75
IMDb Rating: 5.2
Metascore: 28
Tomatometer: 19%
I polled everyone in my life and no one has heard of this movie. Which is odd—Once Upon a Time in Venice is packed with likable stars and the premise seems fine enough. Bruce Willis is a Venice Beach private eye whose beloved dog Buddy, is stolen. To get him back, he makes a deal with with a drug lord named Spyder (Jason Momoa) and teams up with his best friend (John Goodman) to do a series of tasks to get Buddy back. This movie looks like a USA Network show, and maybe it should have been. The critics hate it, but I'll probably watch it anyway.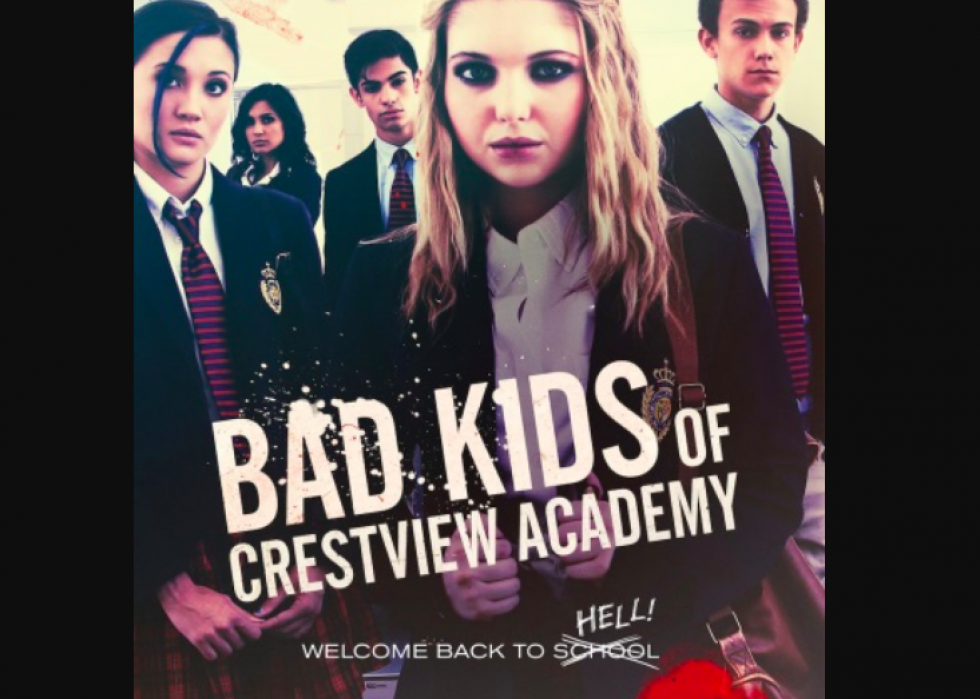 7 / 48
#42: Bad Kids of Crestview Academy
Stacker Score: 39.00
IMDb Rating: 6.7
Metascore: 22
Tomatometer: 0%
Based on a graphic novel, Bad Kids of Crestview Academy tells the story of a motley crew of students in detention who must fight for their lives to get out of their school. Meant to be darkly funny and fun, Bad Kids fails because its namesake characters aren't interesting enough to care about. This could have been Breakfast Club meets The Faculty—it's most certainly not.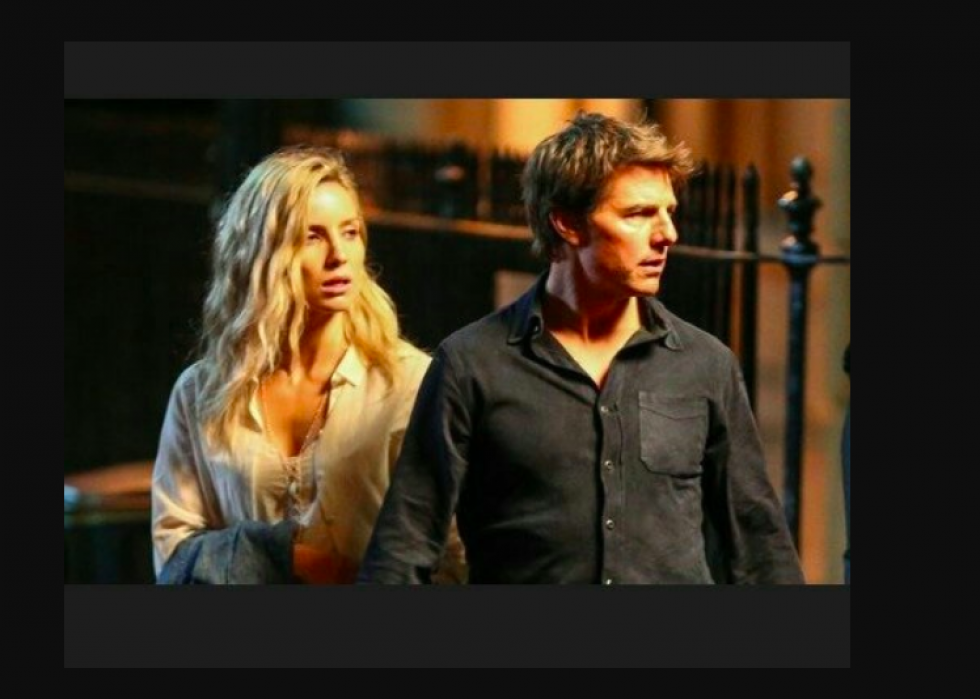 8 / 48
#41: The Mummy
Stacker Score: 40.00
IMDb Rating: 5.5
Metascore: 34
Tomatometer: 16%
The Mummy was meant to kick off Universal's "Dark Universe," a planned reboot of many of their classic monster films. Judging by the critical reaction, it may have sent the whole plan back to the crypt. Tom Cruise replaces Brendan Fraser as the star of the newest Mummy, but unfortunately all the campy fun has been replaced with sternness and bore. This is a good reminder that not all movies need to take themselves so seriously—The Mummy is wrapped so tight, it's impossible to get a laugh out of it.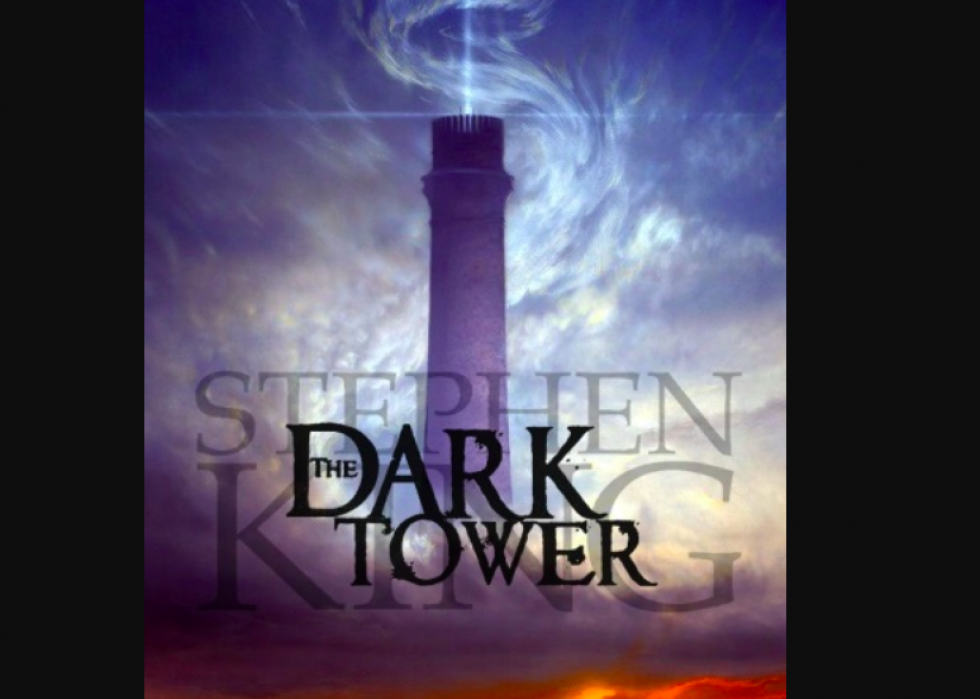 9 / 48
#40: The Dark Tower
Stacker Score: 41.50
IMDb Rating: 5.8
Metascore: 34
Tomatometer: 16%
In a summer when It dominated both critically and at the box office, it was tough to see another Stephen King adaptation fall so flat. The Dark Tower tells the fantastical story of the eternal battle between The Last Gunslinger (Idris Elba) and The Man in Black (Matthew McConaughey). It's part Western, part fantasy, part horror, and heavy on the mythology. But the filmmakers never quite get their arms around the story, evidenced by the fact there are four credited screenwriters. King's series is a fan favorite, making the disappointing adaptation extra crushing for Dark Tower devotees—and watching Idris Elba give great performances in terrible movies hurts us all.
10 / 48
#39: Sleepless
Stacker Score: 42.00
IMDb Rating: 5.6
Metascore: 34
Tomatometer: 22%
A Las Vegas undercover cop. Mob-run casinos. Corrupt police. Sleepless feels like it was written using an action movie Mad Lib. The movie is fast-paced and violent, and Jamie Foxx is a star, but the story is shot so full of holes that it stops being fun to watch. It's a shame, because the cast (Michelle Monaghan, Gabrielle Union, and David Harbour) is otherwise strong.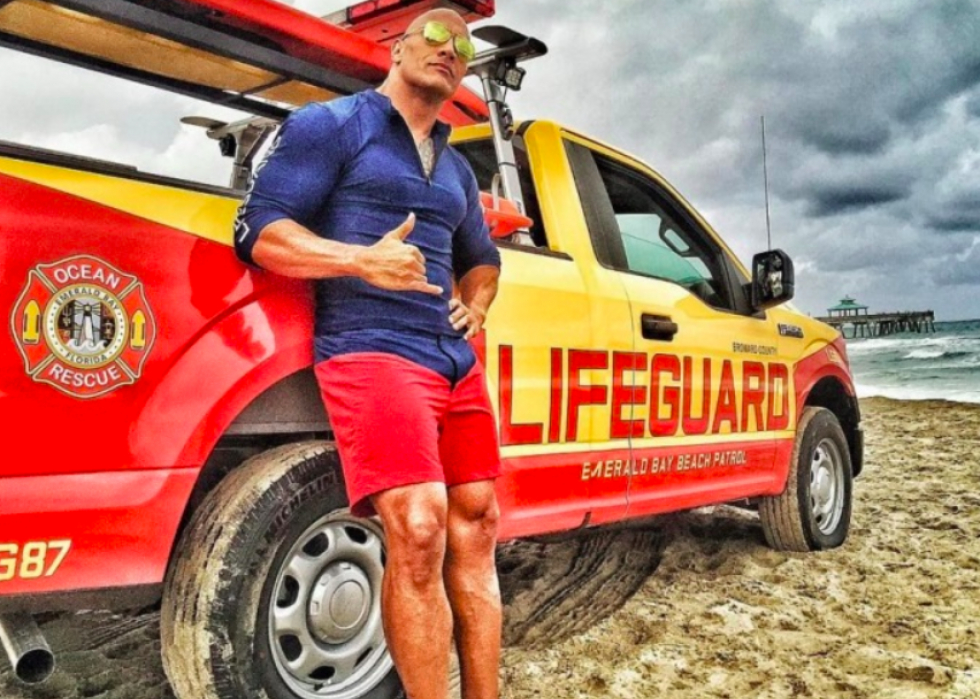 11 / 48
#38: Baywatch
Stacker Score: 42.00
IMDb Rating: 5.6
Metascore: 37
Tomatometer: 19%
Based on the success of the Starsky & Hutch and 21 Jump Street film reboots, this movie was bound to happen. And with Zac Efron and Dwayne "The Rock" Johnson starring, it was bound to be fun. But yet, somehow, Baywatch—perfectly cast as it is—doesn't come close to its nostalgic predecessors. The film's odd mix of wink-wink references and genuine humor keeps us from ever engaging fully with its already threadbare plot. If anything, this film will make you want to watch something made by Phil Lord and Christopher Miller, who created the hilarious 21 Jump Street reboot.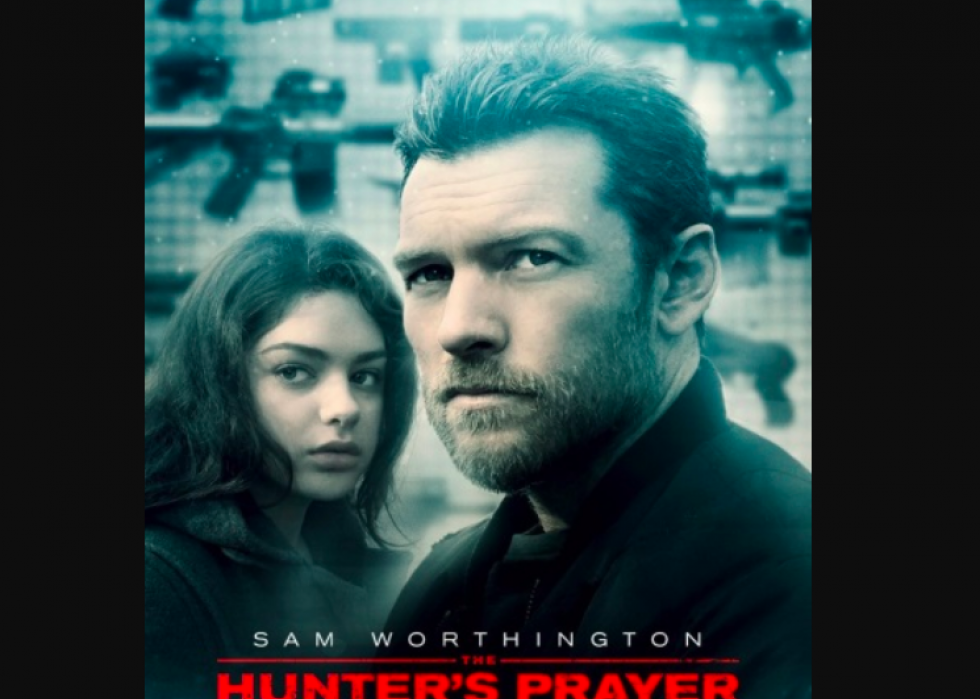 12 / 48
#37: The Hunter's Prayer
Stacker Score: 45.50
IMDb Rating: 5.5
Metascore: 35
Tomatometer: 37%
Sam Worthington plays a hitman hired to kill a young woman (Odeya Rush), who instead ends up working with her to get revenge on those who killed her family. The Hunter's Prayer is meant to be a throwback thriller, but the plot has been done so many times that it just feels old and tired.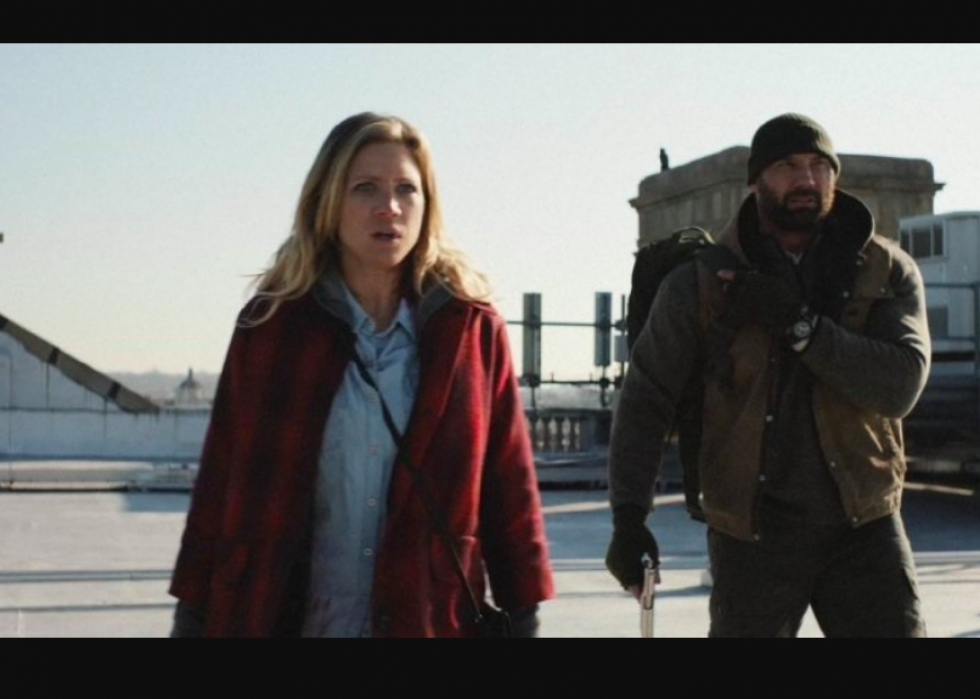 13 / 48
#36: Bushwick
Stacker Score: 47.75
IMDb Rating: 5.1
Metascore: 44
Tomatometer: 45%
With its insane yet fascinating plotline ("As Texas attempts to secede, a militia attempts to take part of Brooklyn as a bargaining chip"), this movie could have been better. But rather than dive into its wild premise, Bushwick turns out to be a basic shoot-em-up, with a war veteran played by Dave Bautista escorting a young woman named Lucy (Brittany Snow) across five treacherous blocks.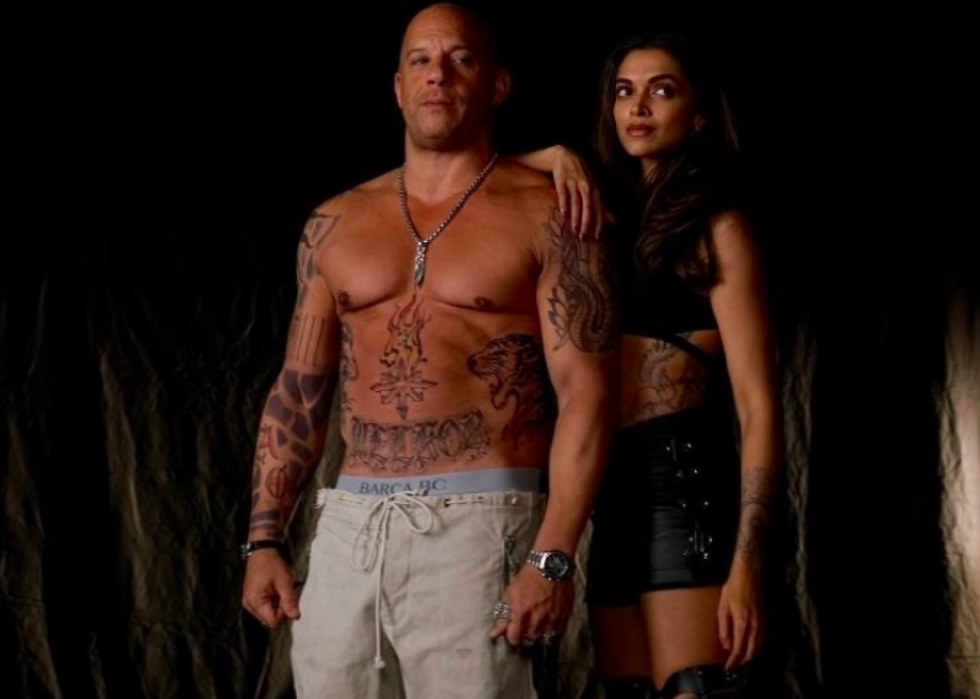 14 / 48
#35: xXx: Return of Xander Cage
Stacker Score: 47.75
IMDb Rating: 5.2
Metascore: 42
Tomatometer: 45%
2017 has been a year of normalizing things that are not normal, so it's important to reiterate the insanity of the xXx franchise's premise: the NSA recruits an extreme sports star to infiltrate a Russian crime ring. Now in its third installment, xXx: Return of Xander Cage brings Vin Diesel back to do what he does best: wear fur, motorcycle, surf, and fight crime with DJs. This movie is bad, but it's also amazing.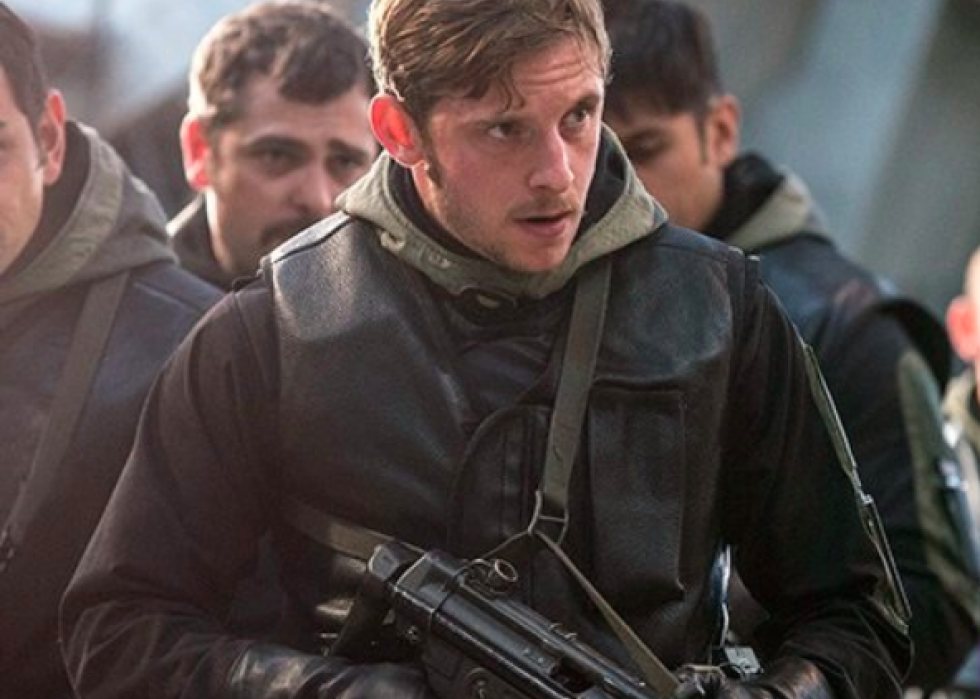 15 / 48
#34: 6 Days
Stacker Score: 48.50
IMDb Rating: 6.1
Metascore: 36
Tomatometer: 36%
6 Days tells the true story of the 1980 six-day standoff at the Iranian Embassy in London after armed gunman stormed the building and took hostages. It's always tough to find the right when it comes to widely covered true stories, and the mix of title cards and high-octane action doesn't feel quite right for this historical moment. 6 Days is entertaining enough but misses the chance to bite into the politics of that moment.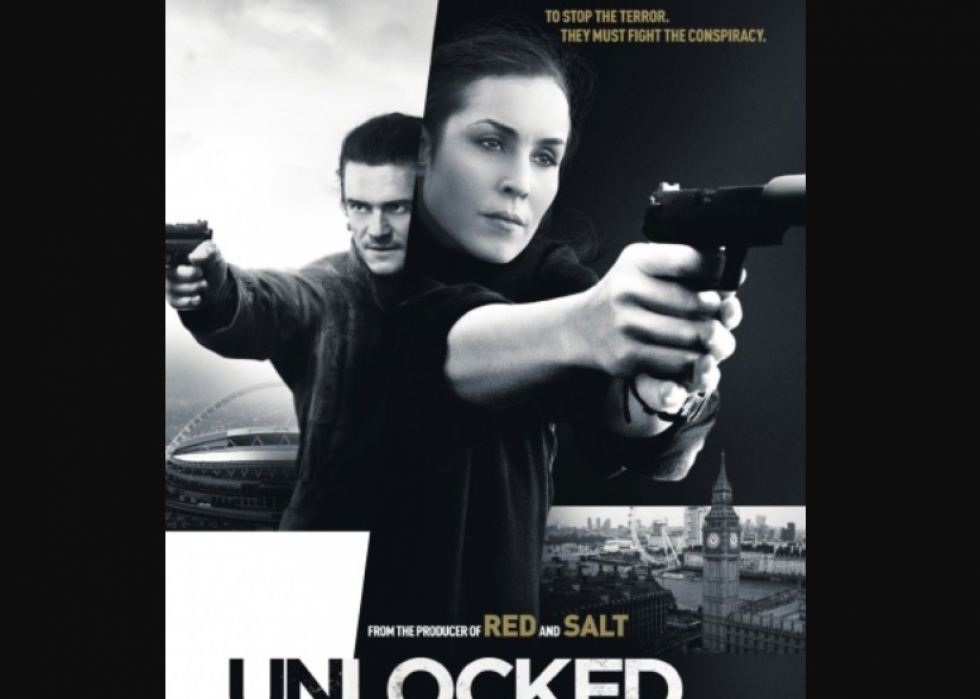 16 / 48
#33: Unlocked
Stacker Score: 48.75
IMDb Rating: 6.2
Metascore: 46
Tomatometer: 25%
A CIA agent (Noomi Rapace) is called back into duty by her mentor (Michael Douglas) to try and thwart a terrorist attack in London. But after she's betrayed, she must run for her life while simultaneously attempting to stop the attack. This film, which also stars Orlando Bloom, should have been great. It's not.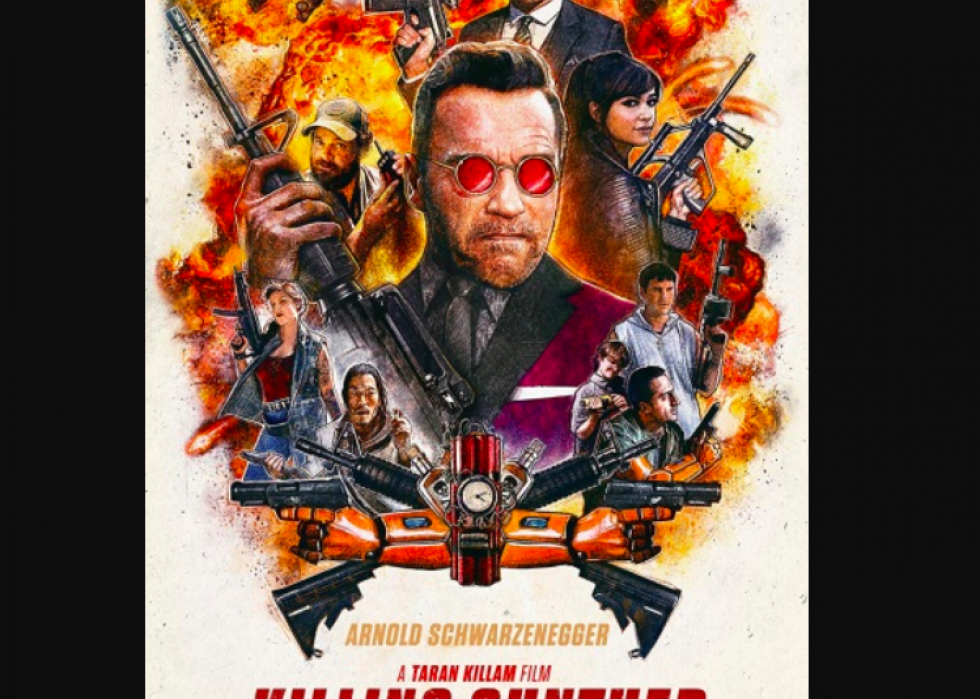 17 / 48
#32: Killing Gunther
Stacker Score: 49.25
IMDb Rating: 4.7
Metascore: 53
Tomatometer: 50%
When you think "ex-California governor co-stars in a film by some Saturday Night Live side players," your mind naturally goes to a Gray Davis/Chris Kattan collaboration. But nope, Killing Gunther combines the talents of the Governator (Arnold Schwarzenegger) with SNL vets Taran Killam and Bobby Moynihan. The SNL movie was once great, but this is 2017's Blues Brothers 2000.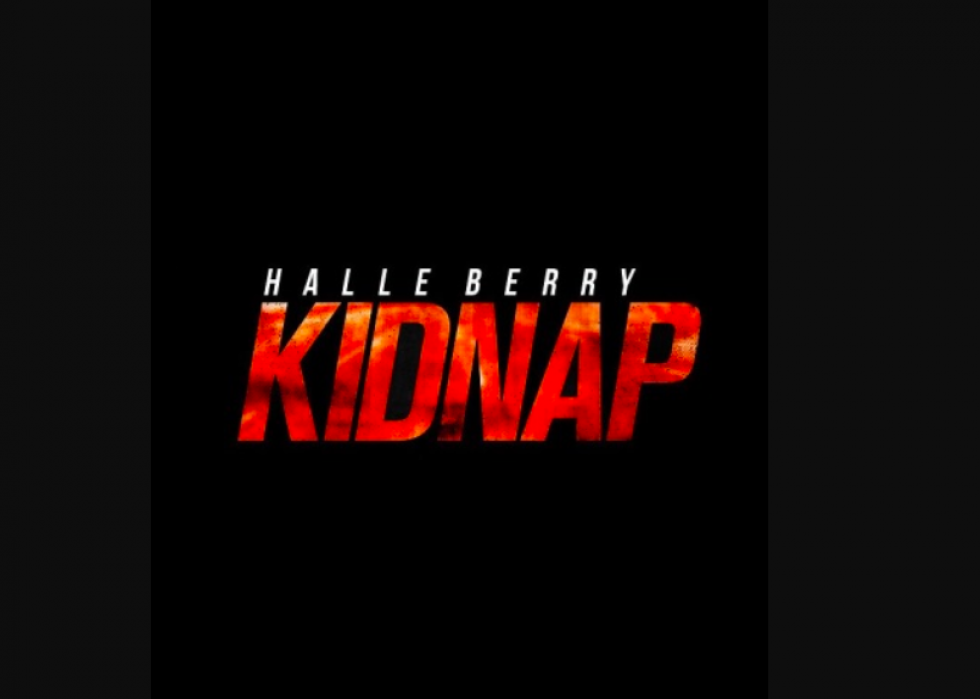 18 / 48
#31: Kidnap
Stacker Score: 49.50
IMDb Rating: 5.9
Metascore: 44
Tomatometer: 36%
When the son of single mother Karla Dyson (Halle Berry) is kidnapped from a park, she sets off to chase down the criminals who took her boy. This film is fast-paced (and a brisk 82 minutes long), but it never gets to any places deeper than the premise. Oscar–winner Halle Berry is too good to be wasted in this simple action thriller.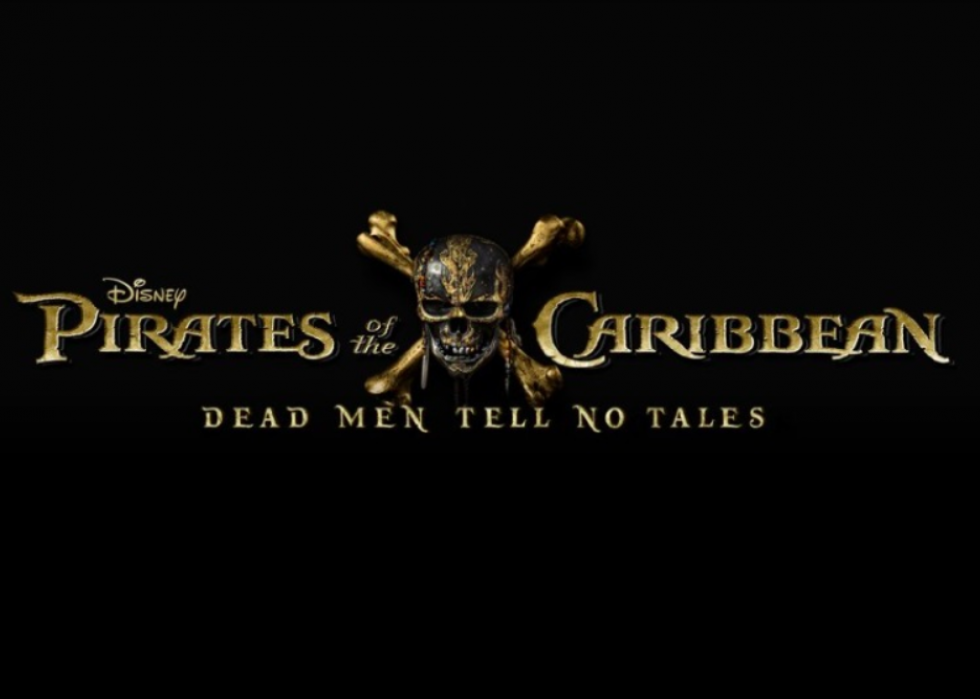 19 / 48
#30: Pirates of the Caribbean: Dead Men Tell No Tales
Stacker Score: 50.50
IMDb Rating: 6.7
Metascore: 39
Tomatometer: 29%
Pirates of the Caribbean: Dead Men Tell No Tales is (somehow) another Johnny Depp playing Keith Richards as Jack Sparrow film, co-starring Orlando Bloom. This time, the drunken pirate crosses paths with Javier Bardem, who should be employing his talents in other places. I wish they had called this Pirates of the Caribbean: Dead Men Make No More Pirate Films.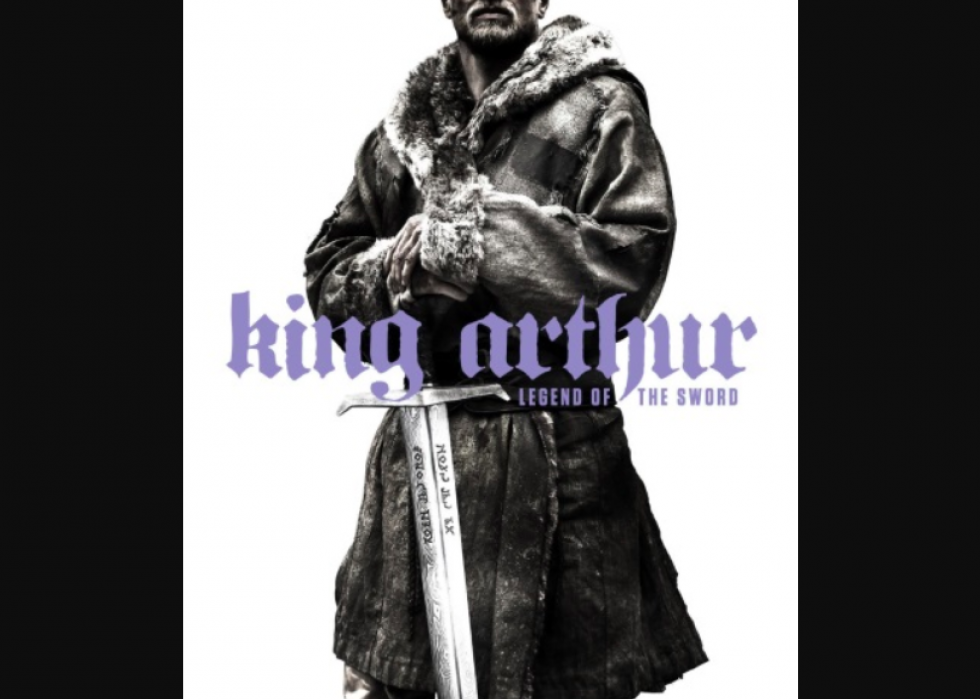 20 / 48
#29: King Arthur: Legend of the Sword
Stacker Score: 52.00
IMDb Rating: 6.9
Metascore: 41
Tomatometer: 29%
Charlie Hunnam (who gave an incredible performance in the much smaller Lost City of Z) stars as a young King Arthur—robbed of his throne by his uncle (Jude Law) and forced to come of age far from the palace. Directed in Guy Ritchie's trademark kinetic style, this film is good fun if a bit short on narrative depth. At times, it falls victim to the prequel curse—too much setup for eventual movies to come. Mainly, it disappoints, falling flat in spite of all of the likeable, talented, creative people involved in its making.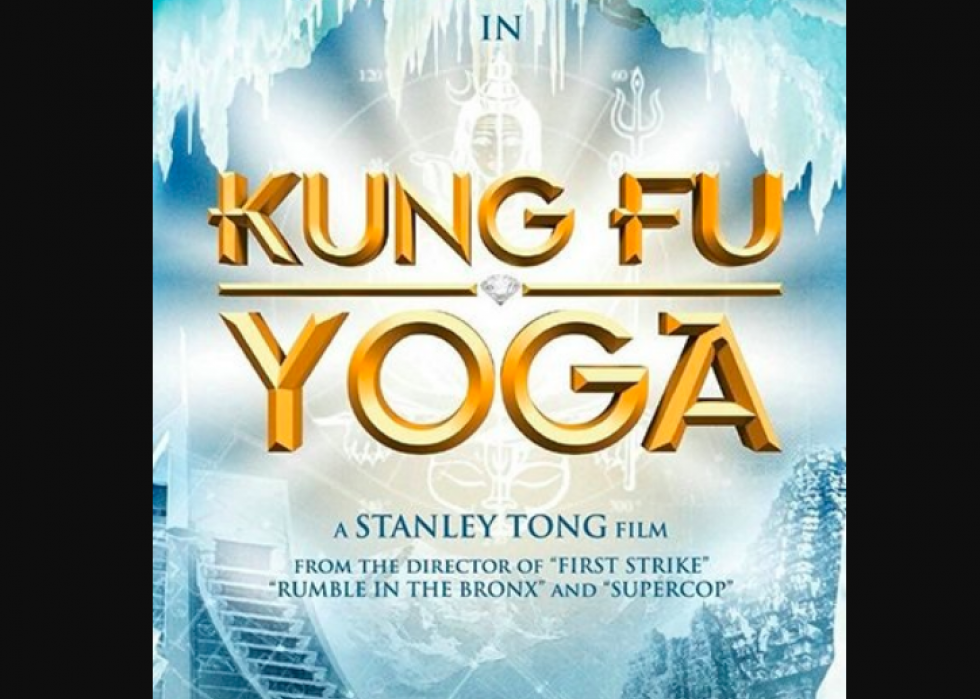 21 / 48
#28: Kung Fu Yoga
Stacker Score: 52.25
IMDb Rating: 5.3
Metascore: 50
Tomatometer: 53%
This movie is a good test of how much you love Jackie Chan. There is not much here—it's simple kitschy fun. It didn't do great at the box office, or with the critics, but it's a goofy action comedy that might be tolerable if Chan's your man.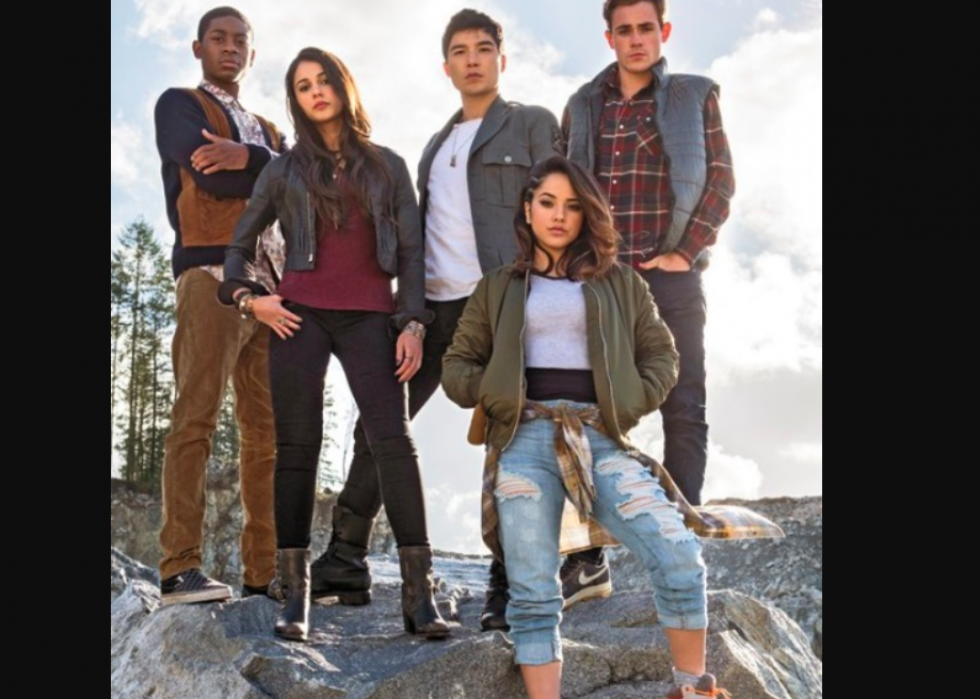 22 / 48
#27: Power Rangers
Stacker Score: 52.25
IMDb Rating: 6.1
Metascore: 44
Tomatometer: 43%
As a child of the 90s, I remember sprinting downstairs to our tiny television in order to watch the latest adventures of the Mighty Morphin Power Rangers. But I definitely didn't race to the theater to see this nostalgia grab, nor did anyone else I know. Leave my childhood alone, Hollywood!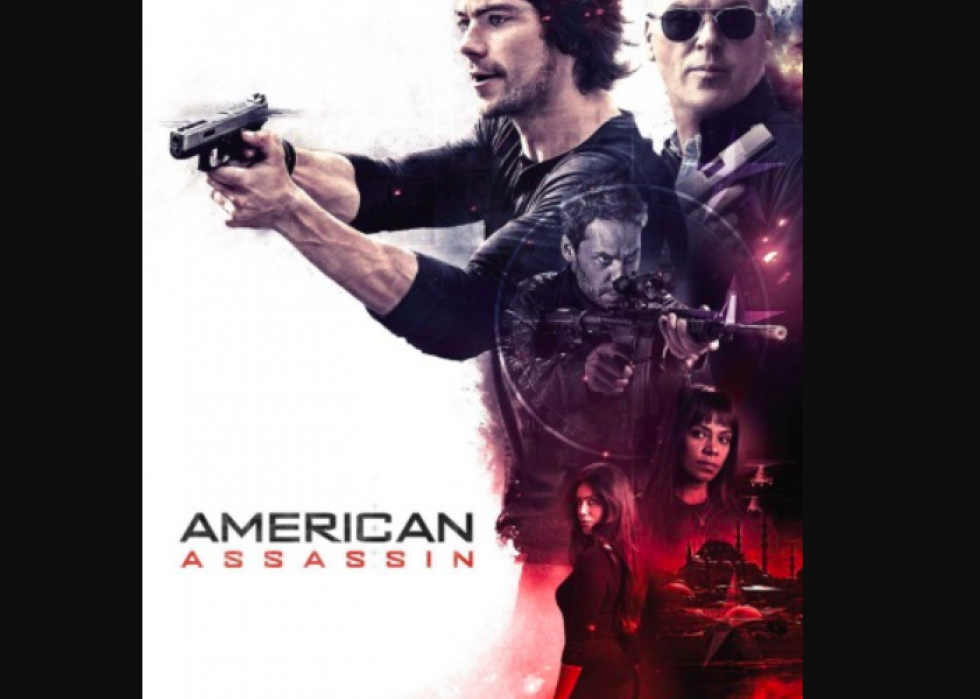 23 / 48
#26: American Assassin
Stacker Score: 52.50
IMDb Rating: 6.5
Metascore: 45
Tomatometer: 35%
American Assassin follows the rise of a CIA Black Ops recruit, instructed by a veteran agent (Michael Keaton), who are both enlisted by their boss (Sanaa Lathan) to investigate a string of attacks. This film is a pretty cookie-cutter spy thriller, but Keaton's magnetism alone makes it worth a watch.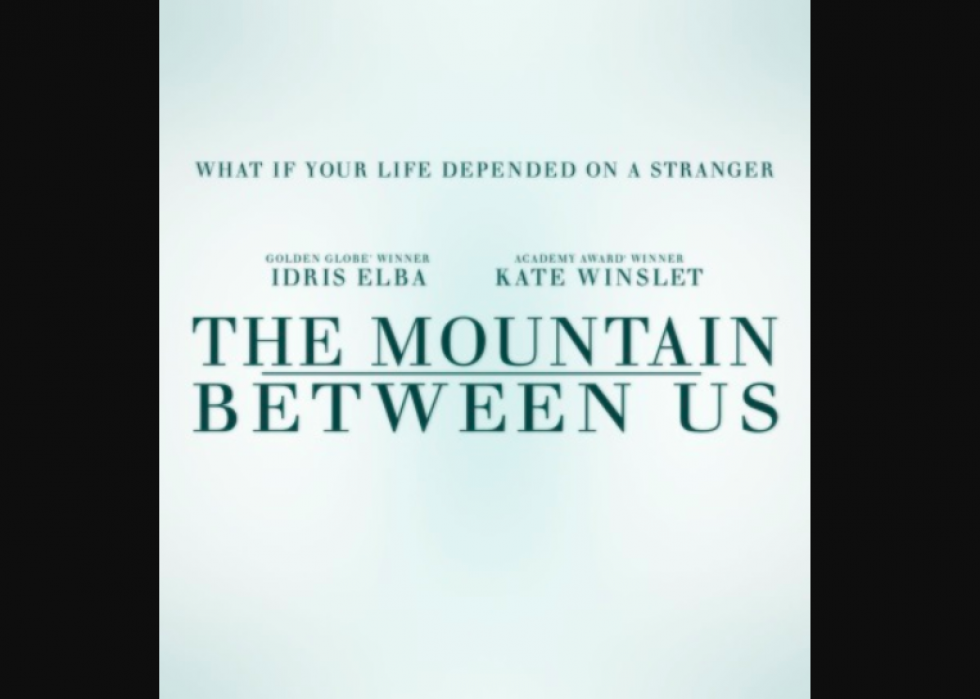 24 / 48
#25: The Mountain Between Us
Stacker Score: 53.75
IMDb Rating: 6.2
Metascore: 48
Tomatometer: 43%
This film is yet another elevator pitch that fails to support a nearly two-hour film. Two strangers (Idris Elba and Kate Winslet) survive a plane crash and are stranded atop a snowy mountain in the middle of nowhere. They must fight to survive and find a way home. The action movie that doubles as a romance doesn't do enough of either, and leaves you dreaming up better uses of Elba, Winslet, and Academy-Award nominated director Hany Abu-Assad.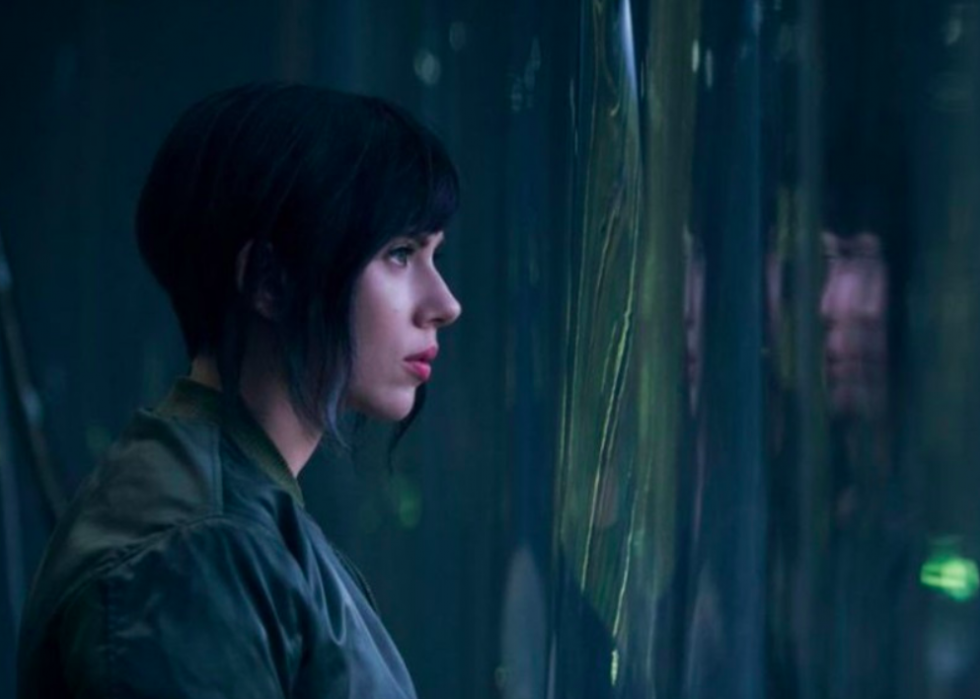 25 / 48
#24: Ghost in the Shell
Stacker Score: 56.00
IMDb Rating: 6.4
Metascore: 52
Tomatometer: 44%
Cyber-enhanced soldier Major (Scarlett Johansson) is sent to fight a new wave of terrorism, only to discover that her backstory is not as simple as it seemed. This film, based on the famous Japanese manga, was correctly maligned for whitewashing. Casting Johansson in this classic role in lieu of an Asian actor was a disservice to the film and its fanbase, and it's hard to get past that when watching.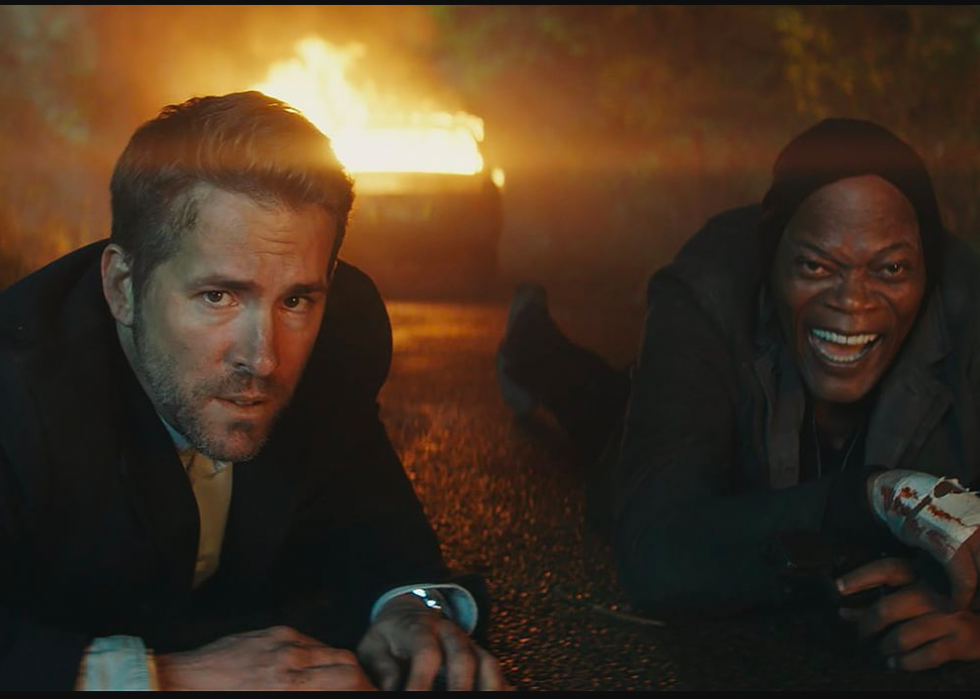 26 / 48
#23: The Hitman's Bodyguard
Stacker Score: 56.50
IMDb Rating: 7.0
Metascore: 47
Tomatometer: 39%
I could try to explain the plot of The Hitman's Bodyguard (though it's basically just the title), but really, this movie is all about Ryan Reynolds and Samuel L. Jackson's banter. And it's very entertaining banter. Sure, it'd be great if there was a little more going on in the film, but, honestly, those two are magnetic enough to keep an audience entertained.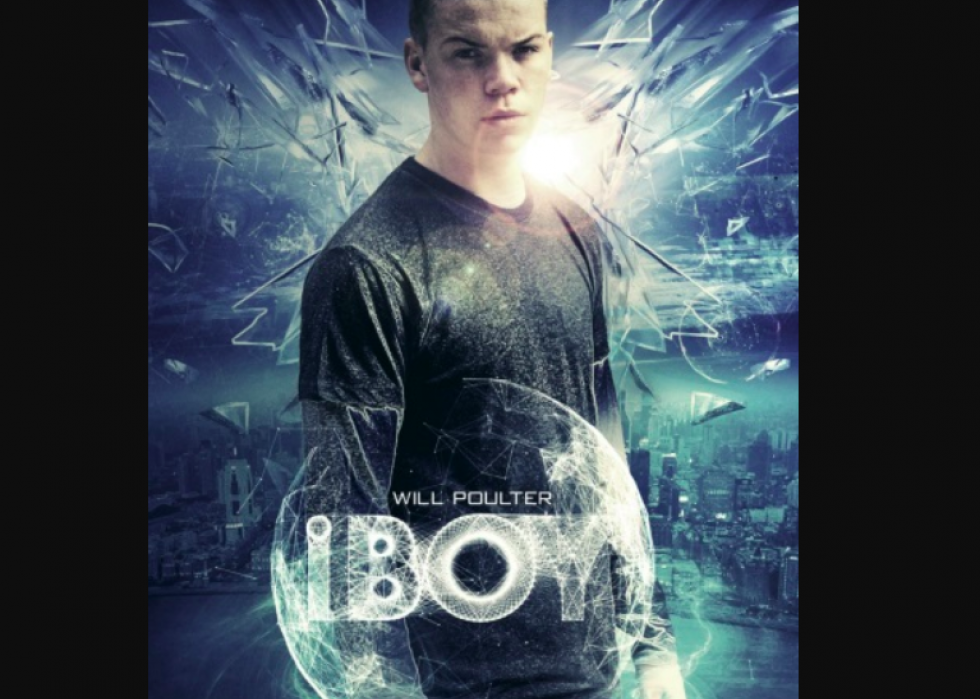 27 / 48
#22: iBoy
Stacker Score: 57.50
IMDb Rating: 6.0
Metascore: 50
Tomatometer: 60%
16-year-old Tom (Bill Milner) is shot protecting his high school crush (Maisie Williams) from a violent attack. When he awakens, he learns that parts of his cell phone have fused with his brain, giving him superpowers. This movie is built on a silly concept, but the teen superhero cliches are (at times) overshadowed by the intense charm of the Game of Thrones star.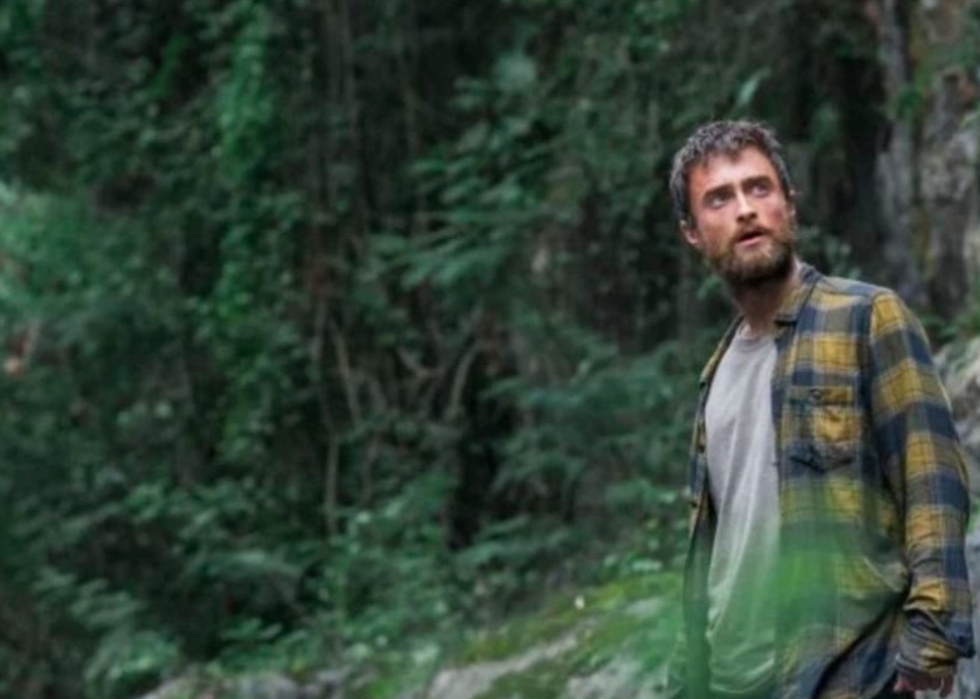 28 / 48
#21: Jungle
Stacker Score: 58.00
IMDb Rating: 6.7
Metascore: 48
Tomatometer: 50%
Based on a true story, Jungle is a harrowing travelogue of a man stranded in the Amazon—without a map, a knife, or any survival skills. Yossi, played by Daniel Radcliffe, must find a way to fight off the elements in one of the least hospitable places on Earth. If you've always wondered what Harry Potter would look like with a beard, then this is the movie for you!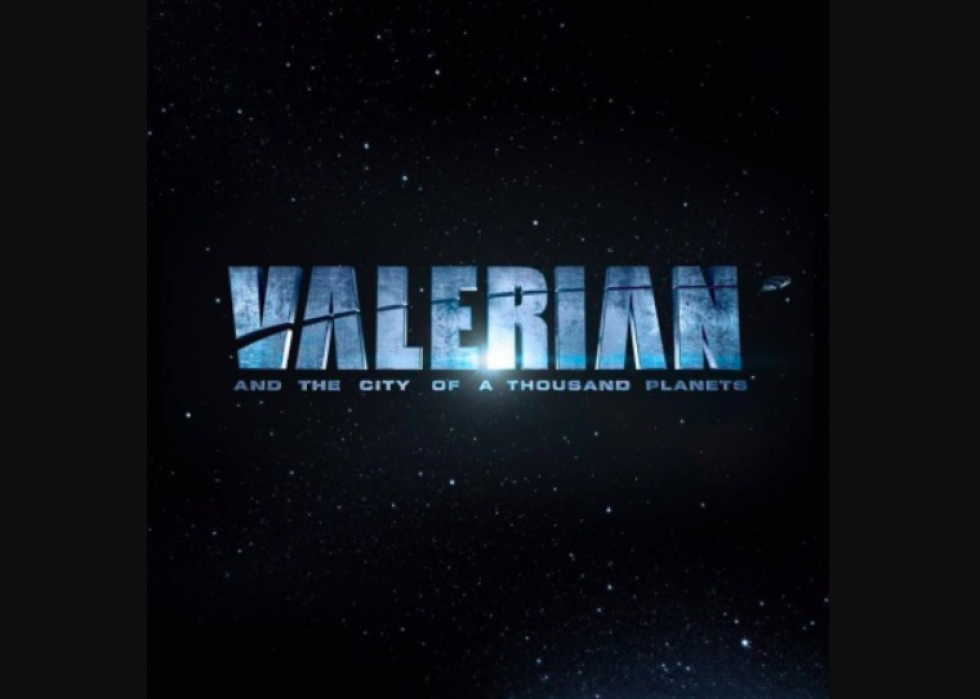 29 / 48
#20: Valerian and the City of a Thousand Planets
Stacker Score: 58.75
IMDb Rating: 6.7
Metascore: 51
Tomatometer: 50%
The hype around Valerian and the City of a Thousand Planets was intense—and for good reason. Director Luc Besson (The Fifth Element) is perhaps the greatest working bizarro action filmmaker, and this film looked as bizarre as they come. Based on a groundbreaking comic book, the film follows Valerian (Dane DeHaan) and Laureline (Cara Delevigne) as they fight crime in the 28th century. It's a disappointment, mainly because of how it compares to Besson's other work.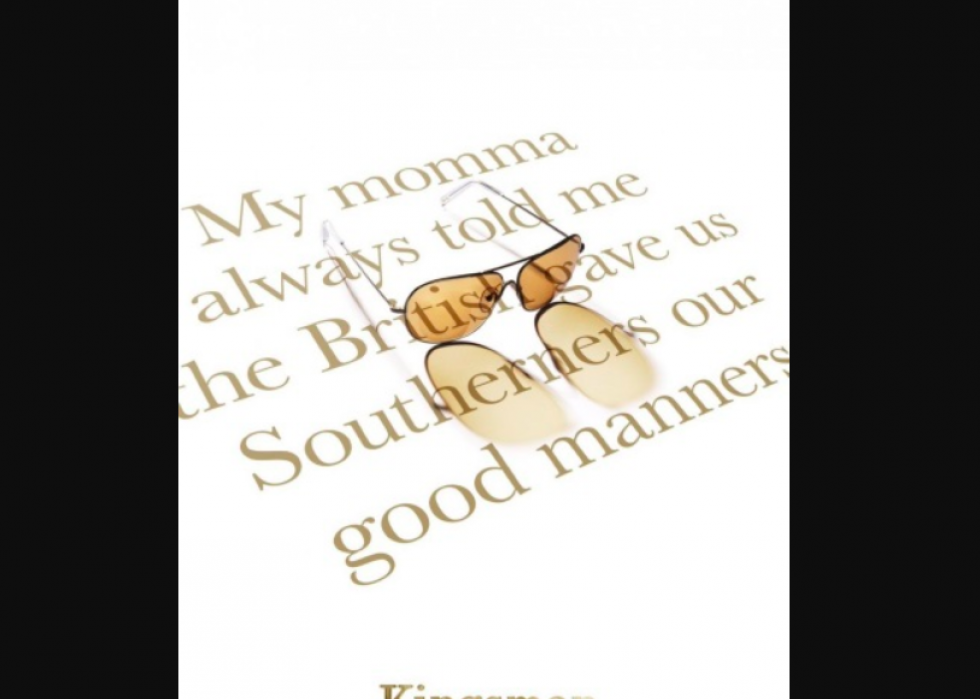 30 / 48
#19: Kingsman: The Golden Circle
Stacker Score: 59.50
IMDb Rating: 7.2
Metascore: 44
Tomatometer: 50%
The first Kingsman film was a wonderful surprise—it was fast-paced, hilarious, and excitingly creative. This second one is still kinetic fun and a complete blast—but it suffers a bit from sequel-itis. We know what the film will be, and it never takes anywhere we didn't expect. But the absolutely dynamic cast (Colin Firth, Julianne Moore, Halle Berry, Jeff Bridges, Channing Tatum, and many more) make it a roaring good time.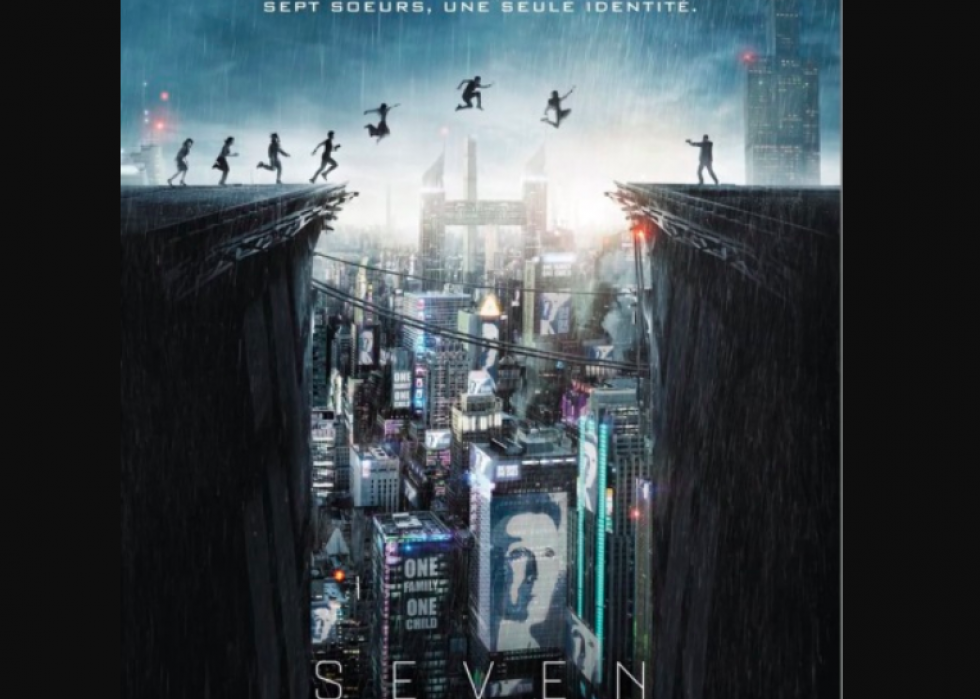 31 / 48
#18: What Happened to Monday
Stacker Score: 60.75
IMDb Rating: 6.9
Metascore: 47
Tomatometer: 58%
This movie has one of the best premises of the year: in the near future, a strict one-child law means seven identical siblings (all played by Noomi Rapace), must each take day-long turns playing the persona of one single woman. Named after each day of the week and raised by their grandfather (Willem Dafoe), the sisters must dodge the brutal director of the Bureau (Glenn Close). And then one day, Monday goes missing.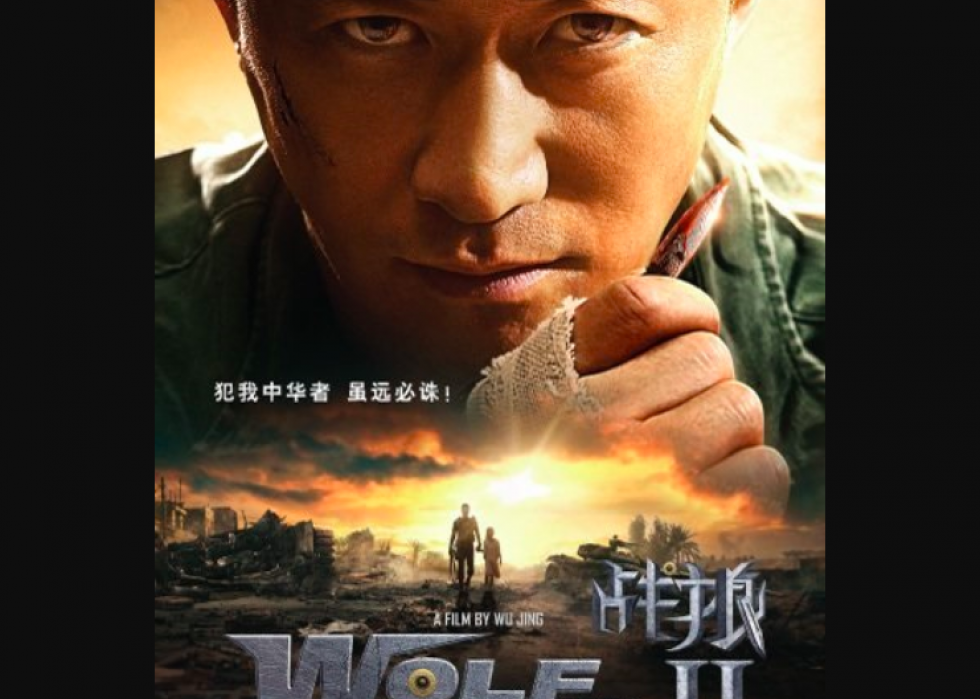 32 / 48
#17: Wolf Warrior II
Stacker Score: 62.00
IMDb Rating: 6.7
Metascore: 44
Tomatometer: 70%
The Wolf Warrior, attempting to live a quiet solitary life, is instead thrust back into action when a band of mercenaries starts attacking civilians. As you can imagine, the Wolf Warrior, a special forces commando, is not someone to be messed with. The Chinese action sequel broke every box office record in China, becoming the highest grossing film in the country's history.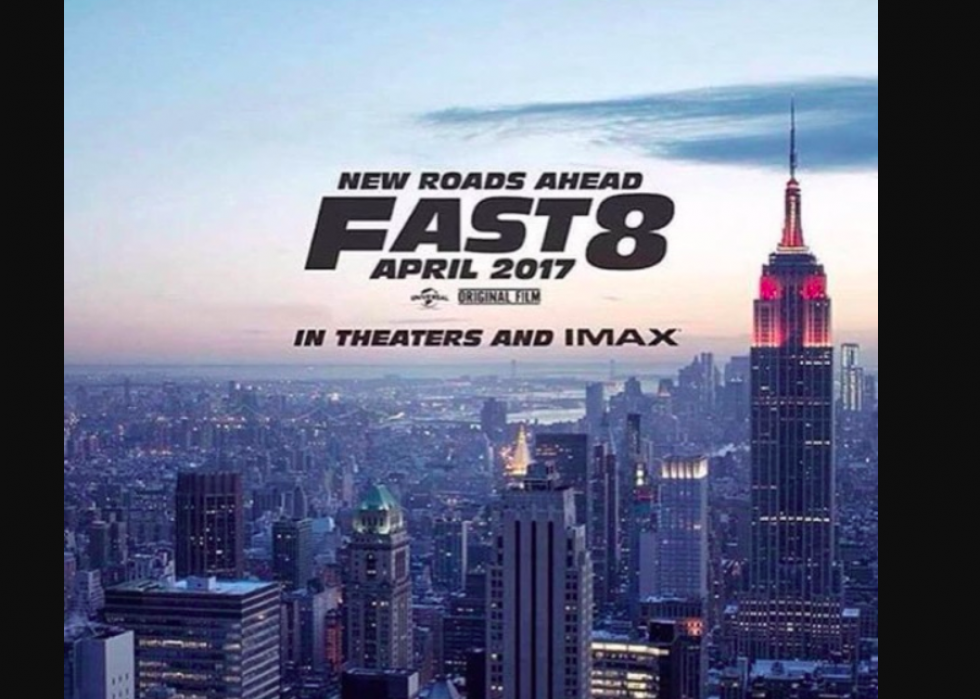 33 / 48
#16: The Fate of the Furious
Stacker Score: 64.75
IMDb Rating: 6.8
Metascore: 56
Tomatometer: 67%
The Fast franchise has become nearly bulletproof. One of these films should work, but the actors and directors have mastered some sort of action-movie special sauce. In the eighth installment, the gang is confronted by two Academy Award-winners—Charlize Theron and Helen Mirren. Yes, that Helen Mirren. Honestly, at this point, the Fast franchise is just doing donuts around everybody else.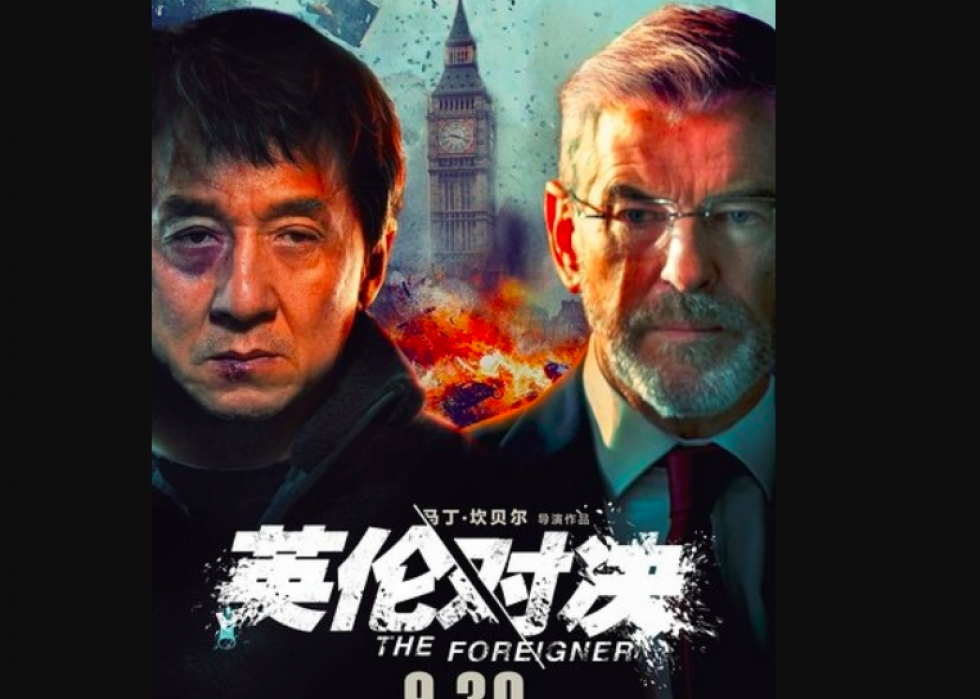 34 / 48
#15: The Foreigner
Stacker Score: 65.00
IMDb Rating: 7.3
Metascore: 55
Tomatometer: 59%
The Foreigner's plot isn't all that creative—a father (Jackie Chan) is pulled back into his old life once his teenage daughter is killed in an act of political terrorism. Luckily, the thriller is in the capable hands of director Martin Campbell (Casino Royale), and seeing Chan face off with Pierce Brosnan (playing a British government official) is a true joy.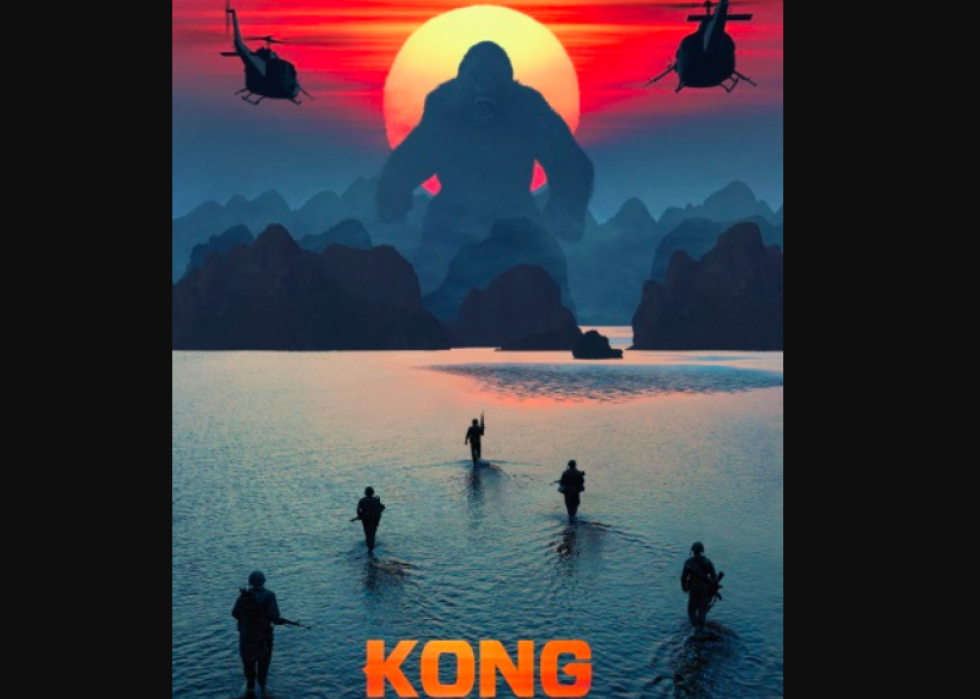 35 / 48
#14: Kong: Skull Island
Stacker Score: 68.00
IMDb Rating: 6.7
Metascore: 62
Tomatometer: 76%
Kong: Skull Island may be the origin story no one was asking for, but director Jordan Vogt-Roberts (Kings of Summer) delivers an impressive, large-yet-specific action film. The newest Kong follows a team of explorers (Tom Hiddleston, Brie Larson, Samuel L. Jackson, John Goodman, and John C. Reilly) who accidentally arrive at the giant ape's home island. As you can imagine, things don't go well from there.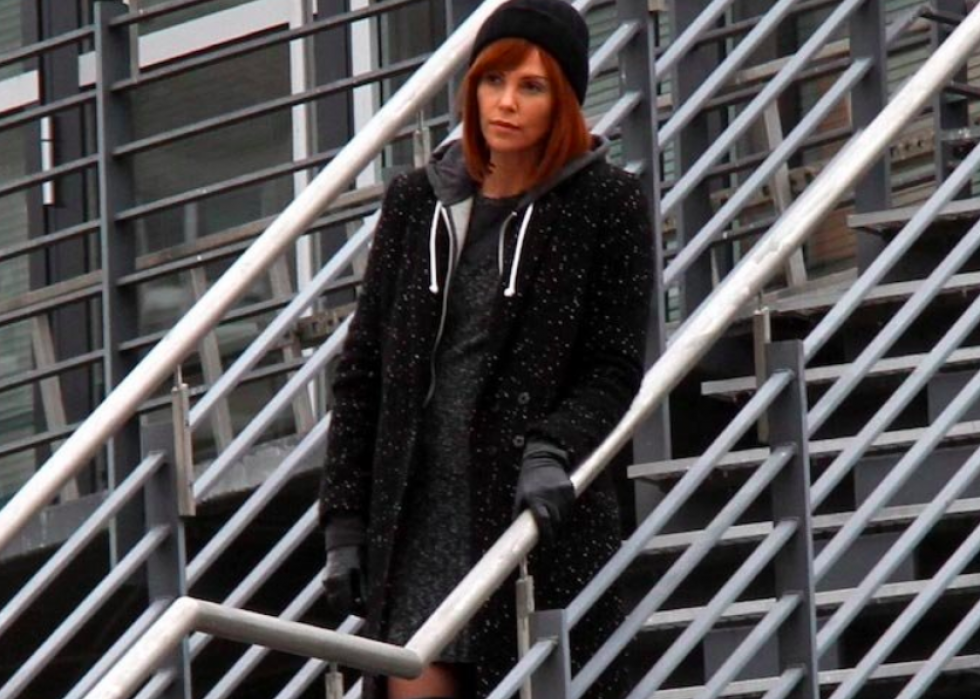 36 / 48
#13: Atomic Blonde
Stacker Score: 69.25
IMDb Rating: 6.9
Metascore: 63
Tomatometer: 76%
After seeing Charlize Theron more than prove her action-movie chops in Mad Max: Fury Road, it was thrilling to see her return to being the toughest person on screen. This time, Theron plays a British spy in Berlin, right as the Wall comes down. She fights her way through the city, with a bit of help from James McAvoy, to protect other Western spies. It's a political spy movie mixed with a fast-paced action thriller—and Theron absolutely nails it.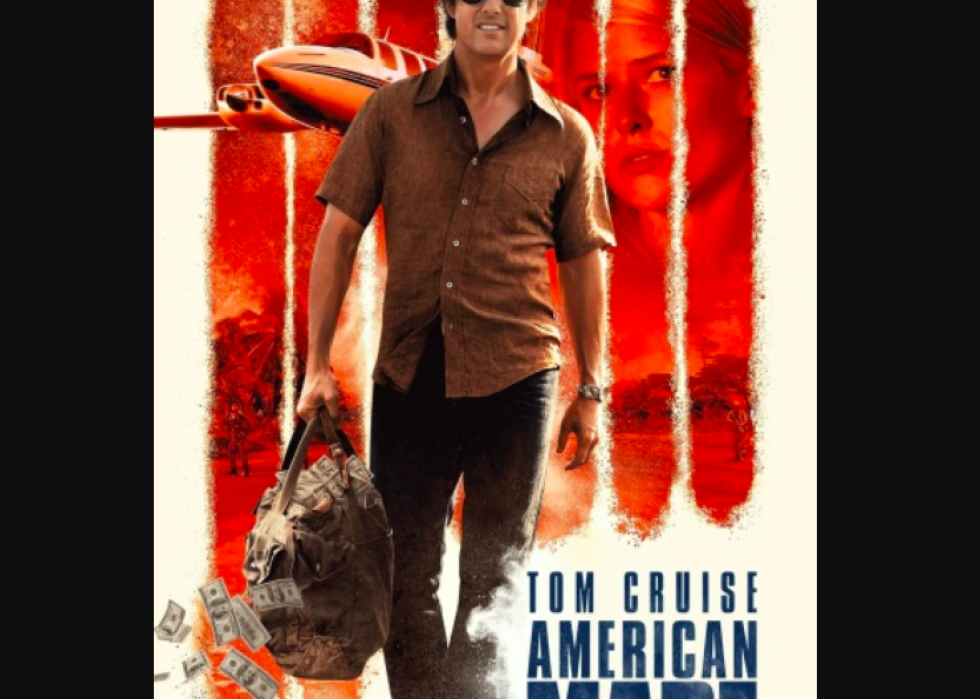 37 / 48
#12: American Made
Stacker Score: 74.50
IMDb Rating: 7.3
Metascore: 65
Tomatometer: 87%
Somehow, American Made's far-fetched premise is based on a true story: TWA pilot Barry Seal (Tom Cruise) is recruited by the CIA to look into the communist threat in Central America, and ends up heavily involved with the birth of Pablo Escobar's Medellin drug cartel. This film has fun with an absolutely stark moment in the CIA's past, but Tom Cruise is being Tom Cruise again, which makes the movie a joy to watch.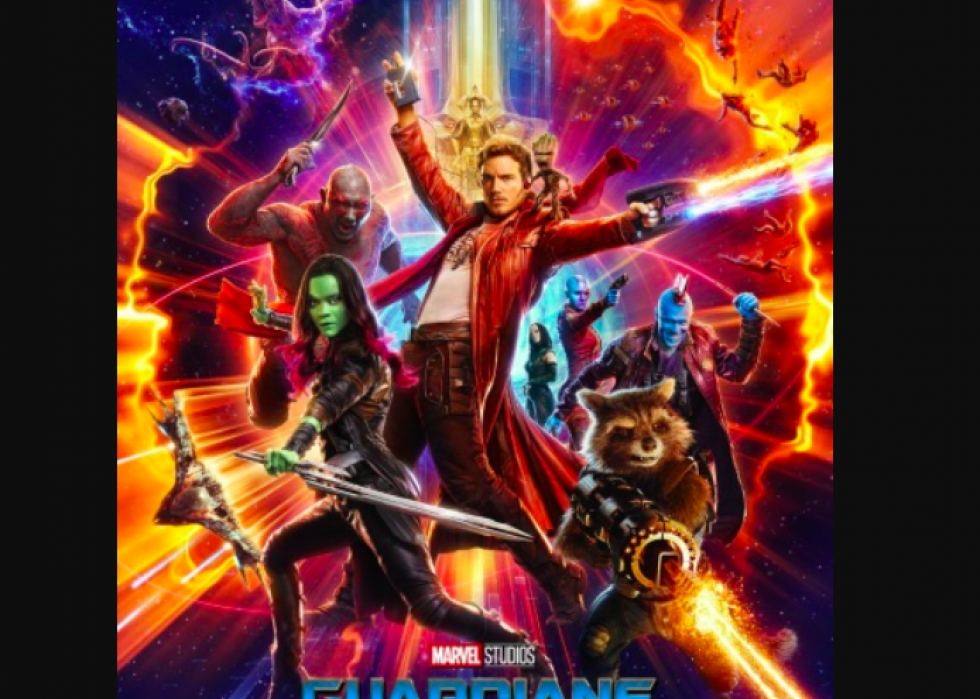 38 / 48
#11: Guardians of the Galaxy Vol. 2
Stacker Score: 76.25
IMDb Rating: 7.8
Metascore: 67
Tomatometer: 82%
Guardians of the Galaxy Vol. 2 takes the same recipe that made the first Guardians a monster hit, and manages to deliver again. This time, the Guardians (Chris Pratt, Zoe Saldana, Bradley Cooper, and Dave Bautista) are forced into an unsteady alliance with a demigod played by Kurt Russell. The film, like the first one, is beautifully colorful, perfectly soundtracked, and an absolutely fun time.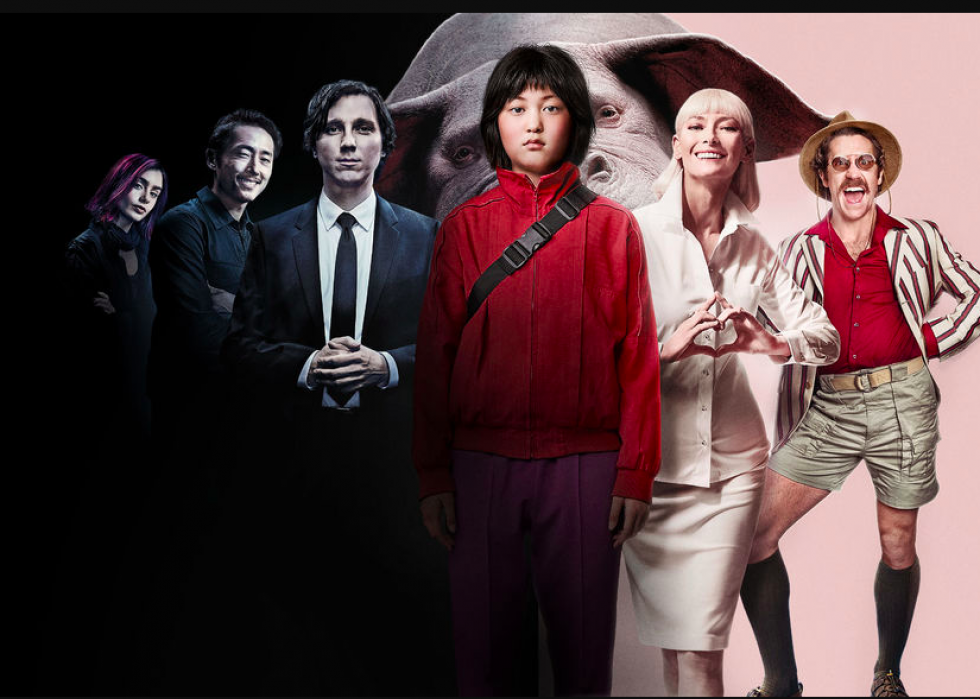 39 / 48
#10: Okja
Stacker Score: 77.50
IMDb Rating: 7.4
Metascore: 76
Tomatometer: 86%
This film, by the incredibly original Korean director Bong Joon-ho (Snowpiercer), was the most surprising action movie this year. Joon-ho tells a near-future fable about tech excess, corporate overreach, and globalization that is somehow the most fun you'll have at the movies (or, I guess, in this case, on Netflix). Tilda Swinton is fantastic, Jake Gyllenhaal is wonderfully bizarre, and Seo-Hyeon Ahn, who fights across the world to protect her extra-large pig's life, is an up-and-coming star. This movie is odd and satirical, but manages to be both moving and funny at once.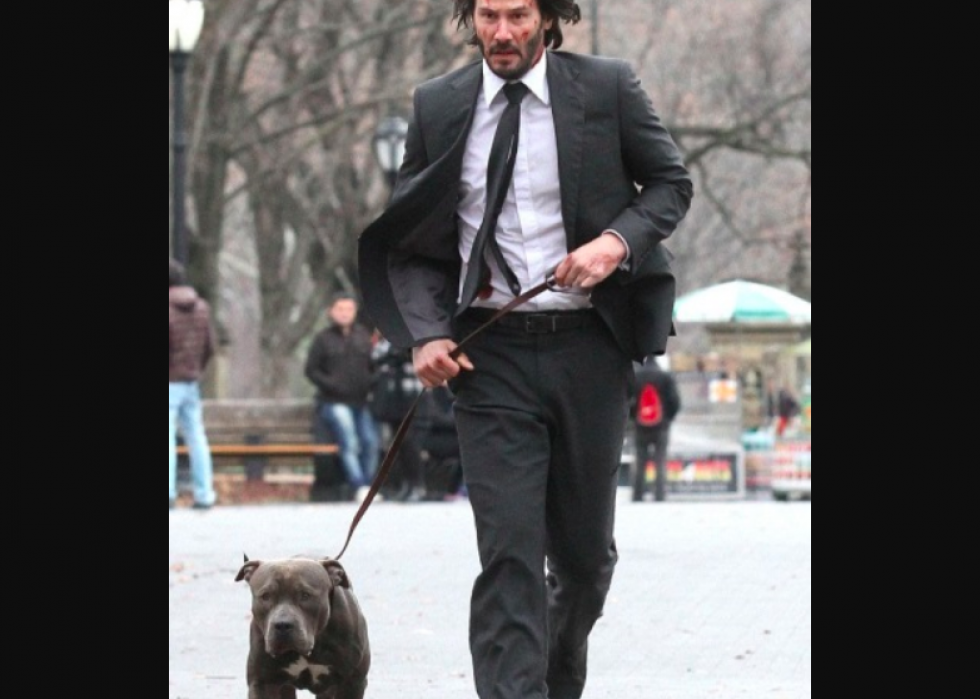 40 / 48
#9: John Wick: Chapter 2
Stacker Score: 79.00
IMDb Rating: 7.6
Metascore: 75
Tomatometer: 89%
It's incredible that the man who played both quarterback-turned-surfing-FBI agent Johnny Utah and stoner-turned-time-traveler Ted could still reach another level. But it turns out, Keanu Reeves was always meant to play John Wick. This action-packed sequel is even more violent, claustrophobic, and wild than the first installment. It's exactly what it's meant to be: action-packed fun.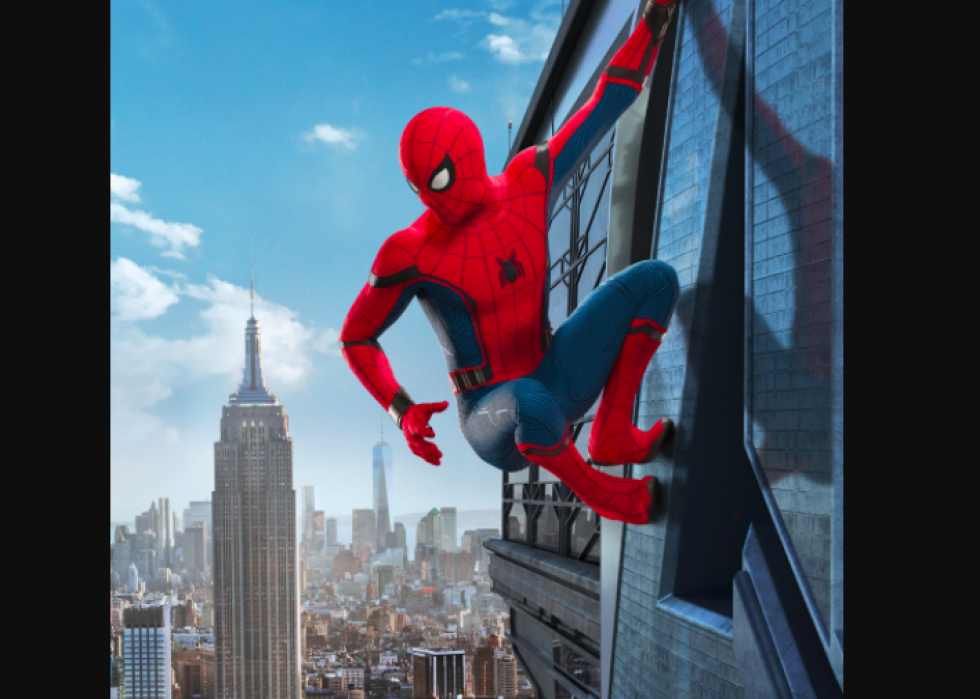 41 / 48
#8: Spider-Man: Homecoming
Stacker Score: 79.25
IMDb Rating: 7.6
Metascore: 73
Tomatometer: 92%
It feels like Spider-Man is rebooted every year. But finally, the newest take on Peter Parker's spider bite seems to have unlocked some of what's been missing for a while. Director Jon Watts (Cop Car) infuses the newest Spider-Man with some youthful vigor, but the real key is the believably teenage Parker (Tom Holland)—plus Michael Keaton as a great Vulture. Also, Marisa Tomei as Aunt May, or really anyone else, is a joy.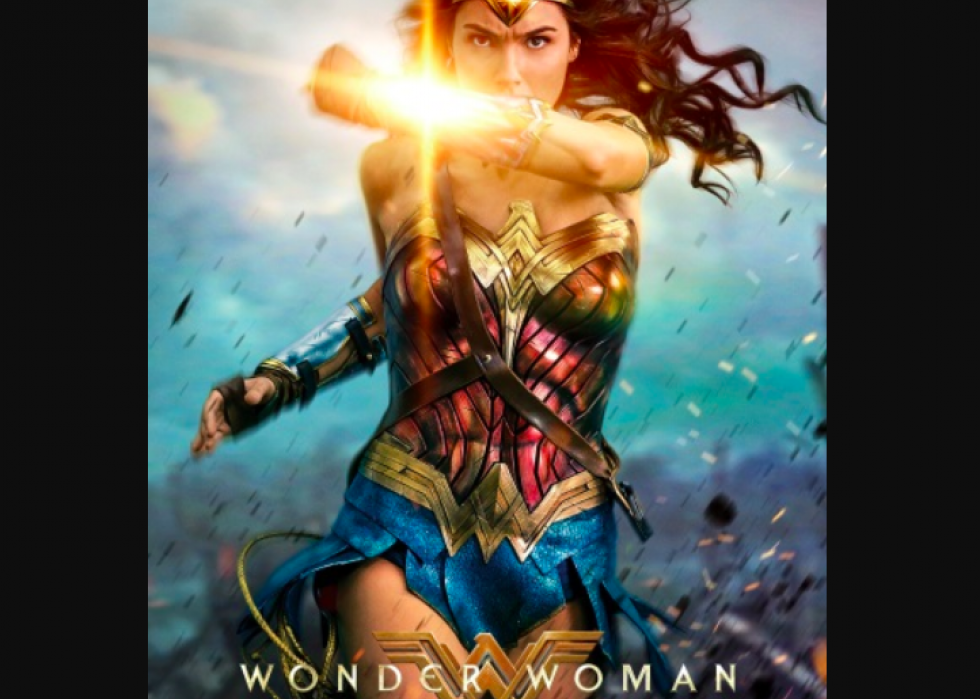 42 / 48
#7: Wonder Woman
Stacker Score: 80.00
IMDb Rating: 7.6
Metascore: 76
Tomatometer: 92%
During this amazing run by Marvel, DC has given us bummer after bummer since Christopher Nolan's Dark Knight trilogy wrapped up. But finally, by placing Wonder Woman in the capable hands of Patty Jenkins (Monster) and finding a star in Gal Gadot, the DC Universe has itself a critical and box office hit. In the film, an American soldier (Chris Pine) crashes his plane on a hidden island of Amazonian warriors. When he leaves, Wonder Woman comes with him and enters the fight against the Nazis. Jenkins became the first woman to direct a $100 million film—one would hope that with the success of Wonder Woman, we'll see more superhero films with female directors at the helm.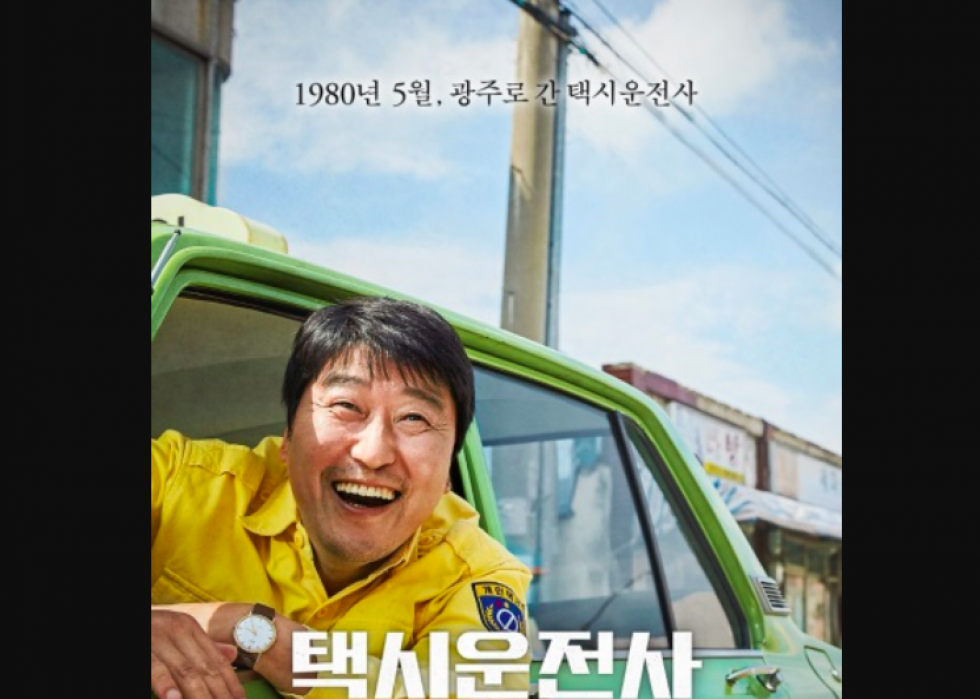 43 / 48
#6: A Taxi Driver
Stacker Score: 80.75
IMDb Rating: 8.0
Metascore: 69
Tomatometer: 94%
Based on a true story, A Taxi Driver follows an unlikely cabbie in 1980 Seoul, South Korea, who finds himself at the center of the violent Gwangju Uprising. The driver (played by Song Kang-ho) leads us into a dark moment in modern Korean history. The film is entertaining, heart-pounding, and important.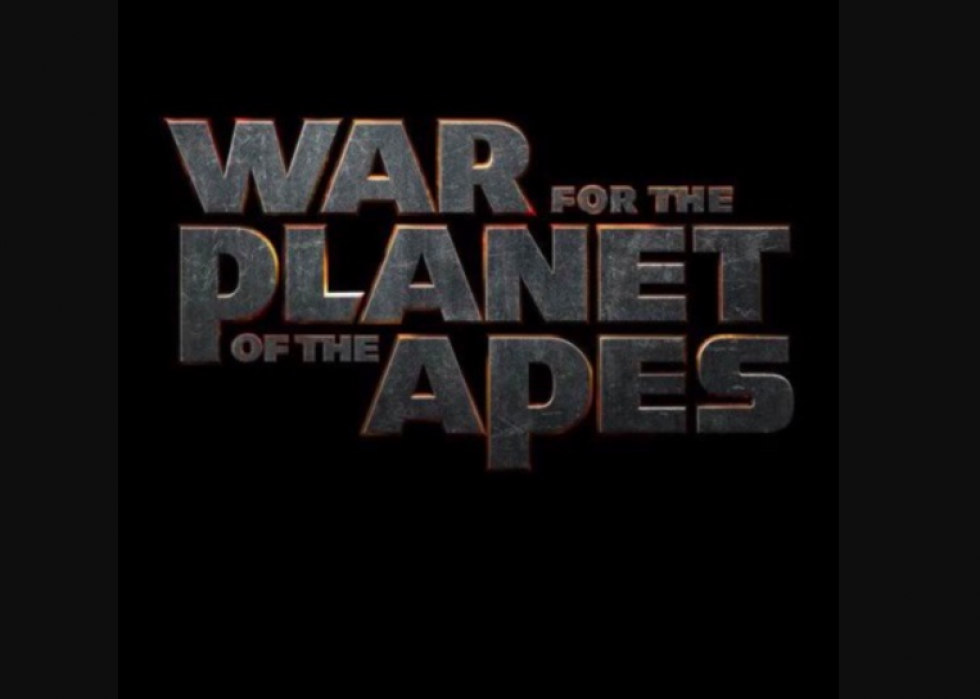 44 / 48
#5: War for the Planet of the Apes
Stacker Score: 81.75
IMDb Rating: 7.6
Metascore: 82
Tomatometer: 93%
The third in the rebooted Apes trilogy manages to be the most intense, morally challenging, and impressive yet (while still managing to make well over $100 million at the box office). Andy Serkis, known best for his unforgettable performance as Gollum, manages to turn Caesar—the CGI leader of the apes—into a powerful, relatable, fully formed leading man. By the time he comes face to face with his human foil—a brutal colonel played Woody Harrelson—it's tough to remember which side we're supposed to be on.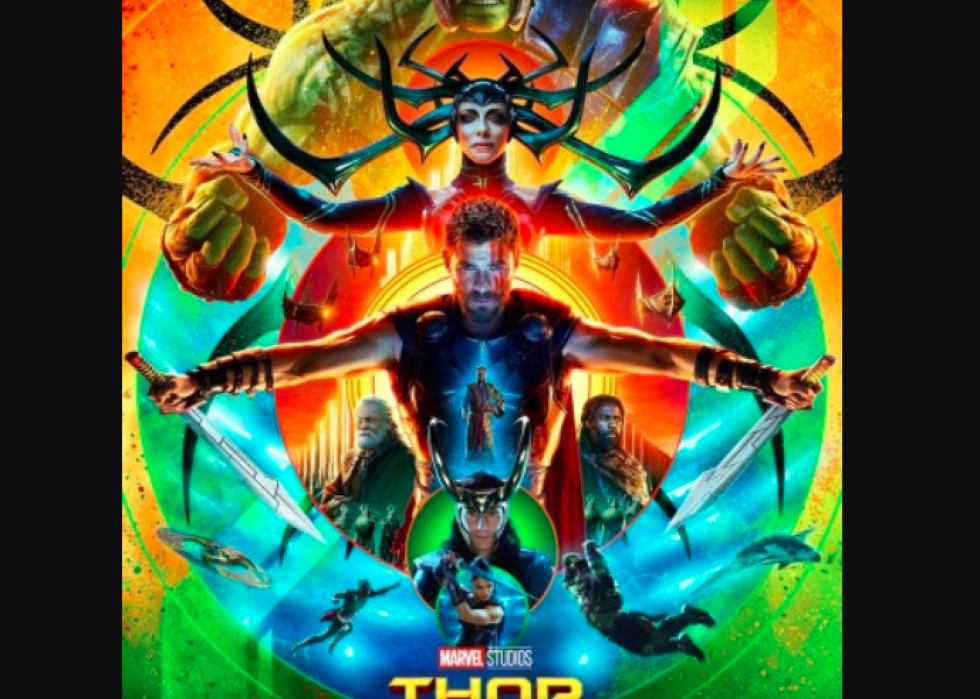 45 / 48
#4: Thor: Ragnarok
Stacker Score: 82.50
IMDb Rating: 8.2
Metascore: 73
Tomatometer: 93%
No one wanted another Thor movie, but somehow director Taika Waititi made the third installment of the hammer-wielding blonde god's story the best by far. Waititi—who was launched to the Marvel director's chair after the success of offbeat favorites Hunt for the Wilderpeople and What We Do In The Shadows—managed to make the newest blockbuster fully his own. The film is colorful, goofy, and legitimately funny, with amazing (and loose) performances from Cate Blanchett and Jeff Goldblum. The cast is star-studded from top to bottom and it's clear everyone is having a great time—the energy is infectious.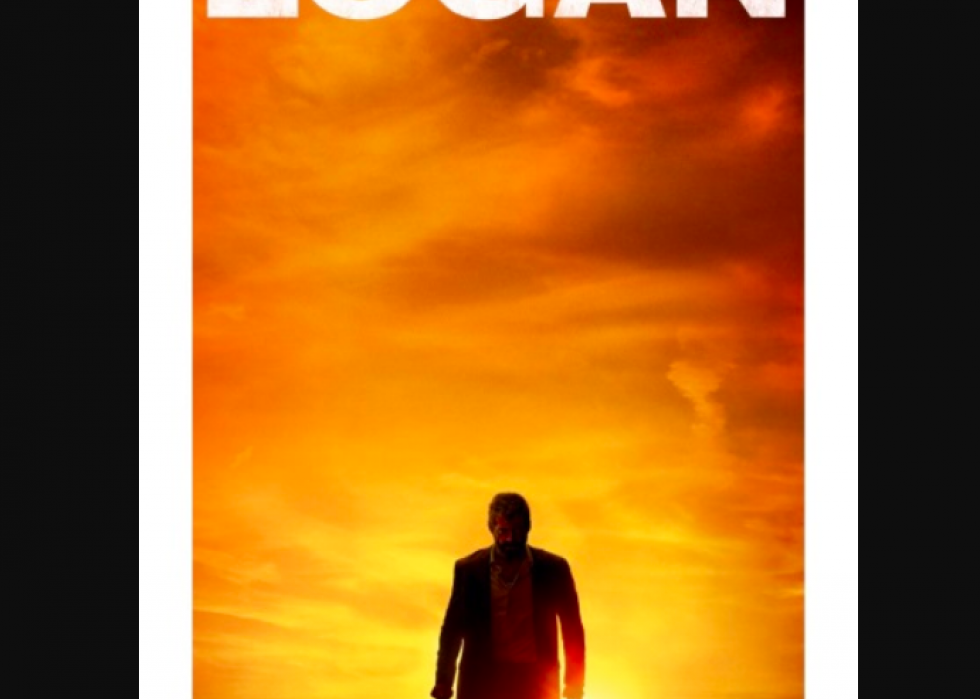 46 / 48
#3: Logan
Stacker Score: 83.50
IMDb Rating: 8.2
Metascore: 77
Tomatometer: 93%
All through 2016 we heard about Superhero Movie Fatigue, but Logan was the first in a string of comic book movies that set out to change all that in 2017. Director James Mangold (3:10 to Yuma) tells the story of an old, battered Wolverine, letting Hugh Jackman growl and scowl like John Wayne or Clint Eastwood. This film is dark, tragic, and touching in a way superhero movies rarely even attempt to be. Mangold has created the best Western in years that just so happens to star a few of the X-Men—he's used the superhero foil to make a gritty film about aging, fatherhood, and, okay, kicking some butt and taking some names.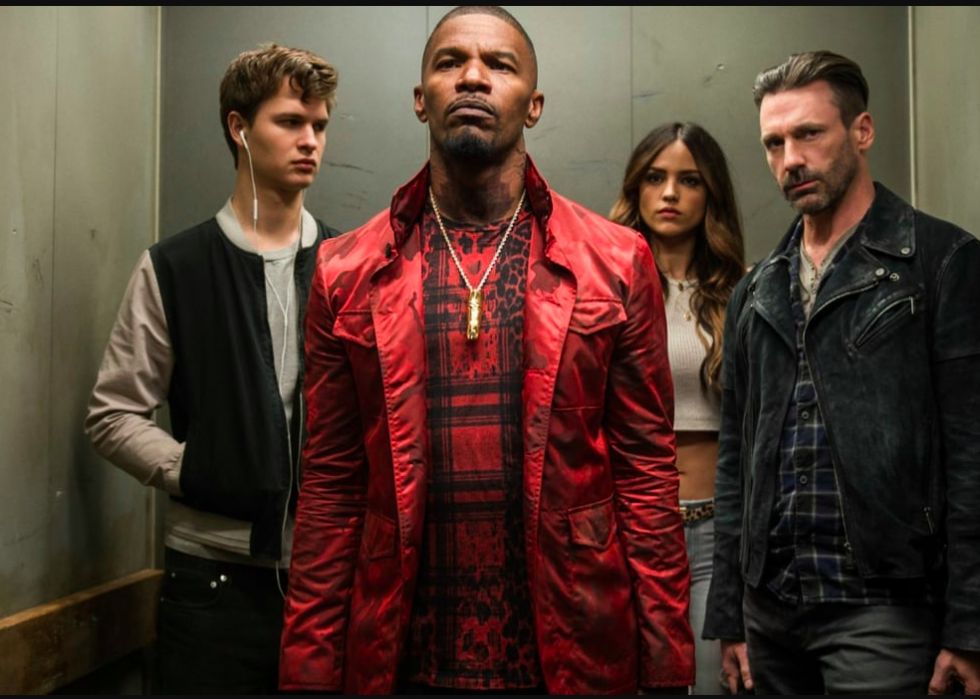 47 / 48
#2: Baby Driver
Stacker Score: 83.75
IMDb Rating: 7.8
Metascore: 86
Tomatometer: 93%
Baby Driver is a good reminder of what movies can be. Hearts will pound, toes will tap, and you'll be hard-pressed not to start cheering as Baby (Ansel Elgort) nails one getaway drive after another. Director Edgar Wright (Shaun of the Dead) has created the most stylish action movie in years—an ode to Beck, T. Rex, and Carla Thomas that proves that Elgort and Lily James are A-list talents, and that Jon Hamm and Jamie Foxx should be in everything. B-A-B-Y baby, indeed.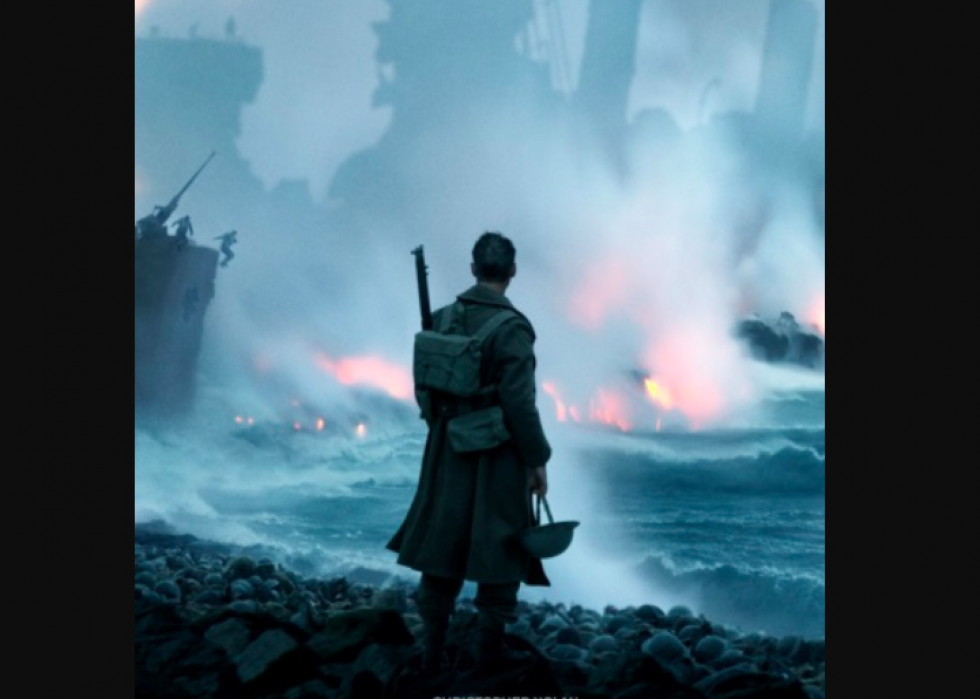 48 / 48
#1: Dunkirk
Stacker Score: 88.00
IMDb Rating: 8.3
Metascore: 94
Tomatometer: 92%
Christopher Nolan—whose films are always sinewy and heart-pounding, if a bit lacking in humanity—delivers another box office and (probable) award-season behemoth with Dunkirk. The World War II epic tells the story of the hundreds of thousands of besieged Allied troops who were trapped on a French beach in 1940. This is a visual masterpiece with a fantastic Hans Zimmer score, featuring impressive performances from Tom Hardy, Mark Rylance, and, yup, Harry Styles.