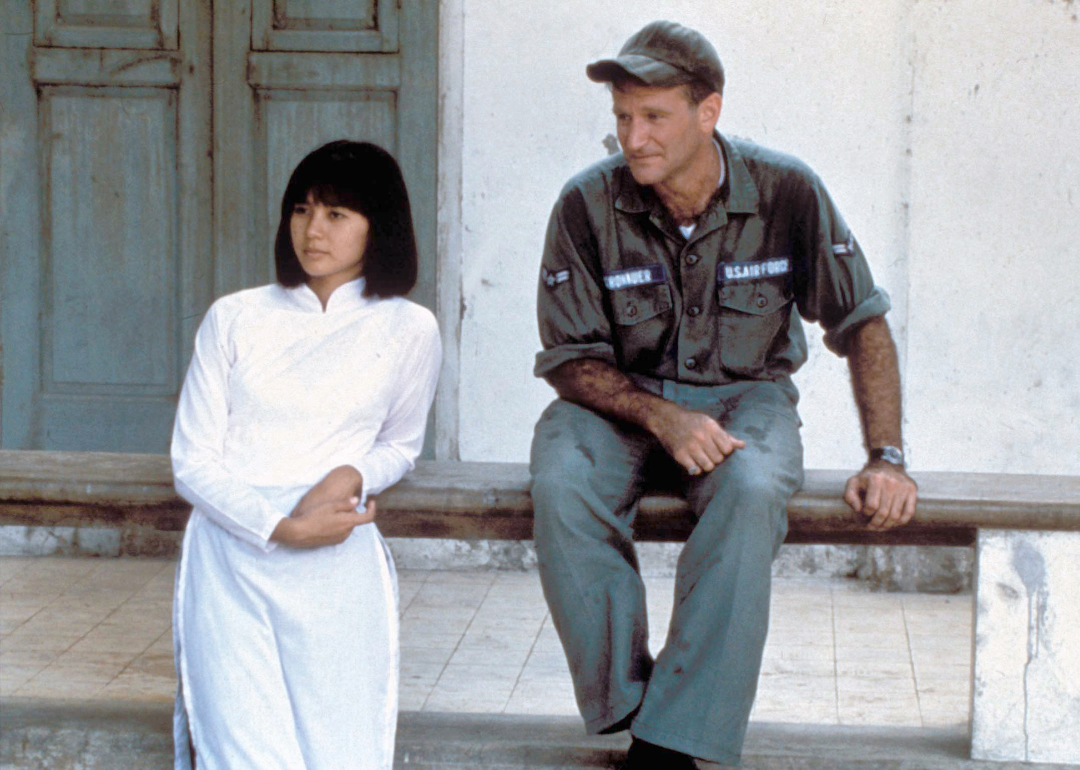 50 best American war movies
Sunset Boulevard // Getty Images
50 best American war movies
Throughout history, war has been processed, glorified, and protested through art. Ancient battle scenes stand as among the earliest artistic depictions in civilized society, used at the time for documenting wars won and for intimidating enemies. Since then, myriad impressions of wartime have been shared throughout every civilization and from virtually every perspective. Classic books like Ernest Hemingway's "Farewell to Arms" stand as celebrated examples of anti-war works, while pieces like Diego Rivera's "The Nightmare of War and Dream of Peace" incited controversy.
Among the most powerful mediums artists have found to transmit and better understand the effects of war is film. To determine the best American war movies, Stacker compiled data on all American war movies to come up with the Stacker score—a weighted index split evenly between IMDb and Metacritic scores. To qualify, the film had to have an IMDb user score and Metascore, be American-made, and deal explicitly with the United State's involvement in a war. Ties were broken by Metascore, and further ties were broken by IMDb user votes. These are the women and men of Hollywood who have stepped into the shoes of the greatest heroes in American history, both real and fictional.
Keep reading to see which war movies have made the list, how many came from Clint Eastwood, and which Stanley Kubrik titles crested the top 20.