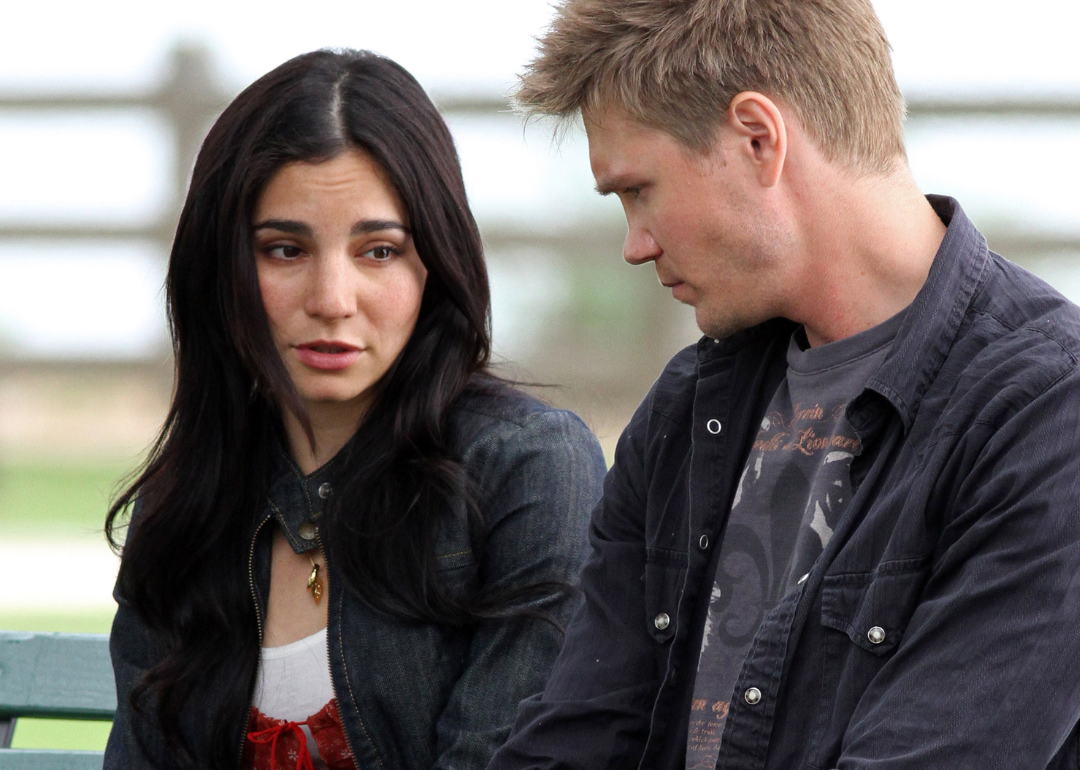 WireImage via Getty Images
50 best Lifetime movies
While Lifetime movies might seem like a tradition as old as cable TV itself, the first one debuted in 1990, six years after the network was established. Called "Memories of Murder," it centers on a woman with amnesia who suddenly gets her memory back and becomes convinced there's another woman out to get her. Consider it a relatively tame preview of what was to come, as it was followed by tawdry fare such as "Abducted: A Father's Love," "Co-Ed Call Girl," and numerous other titles. Needless to say, the recipe worked, and the network even set up its own respective channel just for movies.
Nowadays, Lifetime movies are commonly divided into a few respective categories: soapy biopics like "Harry & Meghan: A Royal Romance," child abduction stories, thrillers involving family secrets (such as the infamous "Mother, May I Sleep with Danger?"), teen dramas, and romantic comedies.
Aimed primarily at an audience of mostly women, these films come in well below most cinematic standards but still represent a qualitative leap over the network's earliest output. In fact, Lifetime is no stranger to the occasional Emmy nomination or positive review.
The network has also become a veritable hub for talented women, both in front of and behind the camera. Many now-famous A-list and B-list actors got work in Lifetime movies early in their careers or when they were struggling to break through. Some notable names on this list include Mahershala Ali, Alia Shawkat, Regina King, and Kristen Stewart. And occasionally, Lifetime provides roles for truly great actresses who have trouble finding work in a sexist industry that tends to discard women as they age (see Angela Bassett in "Betty and Coretta" and Cicely Tyson in "The Trip to Bountiful").
Admirable qualities aside, Lifetime movies typically persist as the stuff of pure TV melodrama. These are films people love to hate or hate to love, with precious few exceptions. Most subjects are ripped straight from the headlines and treated with a heavy hand. Every now and then, however, an authentic story slips through the cracks. Examples include "Miracle Run" and "A Girl Like Me: The Gwen Araujo Story," both of which offer deft perspectives on important issues.
To celebrate these iconic cable fixtures in their cheesiness and glory alike, Stacker used IMDb user ratings data to rank the top 50 Lifetime movies, with ties broken by total votes. To qualify, the movie had to be produced or distributed by Lifetime and have at least 250 user votes. Counting down from #50, here are the best Lifetime movies.