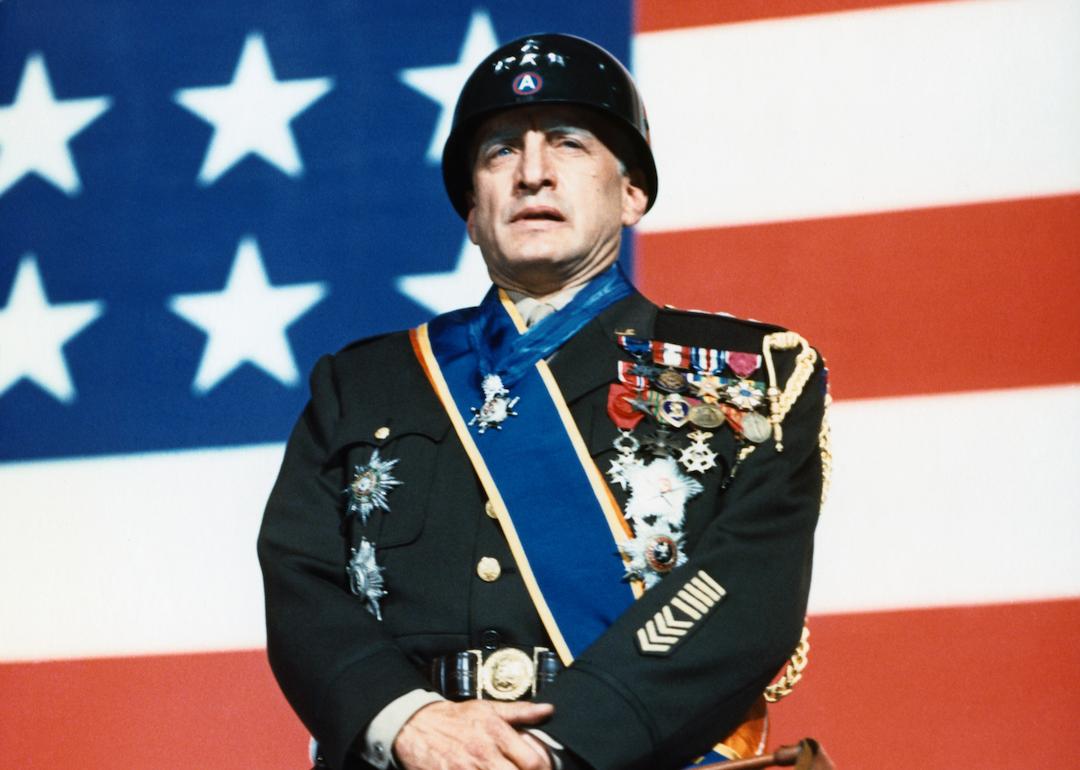 50 best WWII movies of all time
Herbert Dorfman // Corbis via Getty Images
50 best WWII movies of all time
On Sept. 1, 1939, Germany invaded Poland, forcing the world to go to war for a second time. The massive and lengthy war resulted in an estimated 75 million people deaths before it was called to an end on Sept. 2, 1945, with the surrender of the Japanese. In the years since, there have been hundreds, if not thousands, of books written and movies made about World War II. These projects cover the war from every angle—that of Allied and Axis soldiers, civilians, resistance fighters, prisoners of war, Jewish people and other persecuted peoples; the list could go on.
With the limited amount of free time most of us have today, it would be impossible to read all of these books or watch all of these movies. So Stacker has made it a little easier for you by rounding up the 50 best WWII movies of all time.
To create this list, Stacker compiled data on the highest-rated WWII films from Metacritic and IMDb. To qualify, the film had to be listed as "war" on one or more of the major databases (IMDb, Metacritic, Wikipedia, Rotten Tomatoes, etc.), have a registered Metascore (i.e. four or more reviews by critics), and at least 500 votes on IMDb. The films were then ranked by their Metascores as of Feb. 10, 2020, and ties were broken by IMDb user rating and, if necessary, further broken by votes.
At Stacker, we recognize that genre is meant to help describe and communicate the tone of a film, not to serve as a limiting factor on what films can and cannot be. There are no hard and fast lines that define a WWII film outside of involving the war, and we agree that leaning into more open interpretations of what fits into certain genres is best practice for getting a pool of films that represent all possible expressions of a particular genre (e.g. "Casablanca" may not take place in the trenches, but being chased by Nazis in war-time Morocco qualifies in our book). So from hard-hitting films like "Saving Private Ryan" and "Schindler's List" to more palatable offerings like "Their Finest," read on for some historical picks that should be added to your Netflix queue.