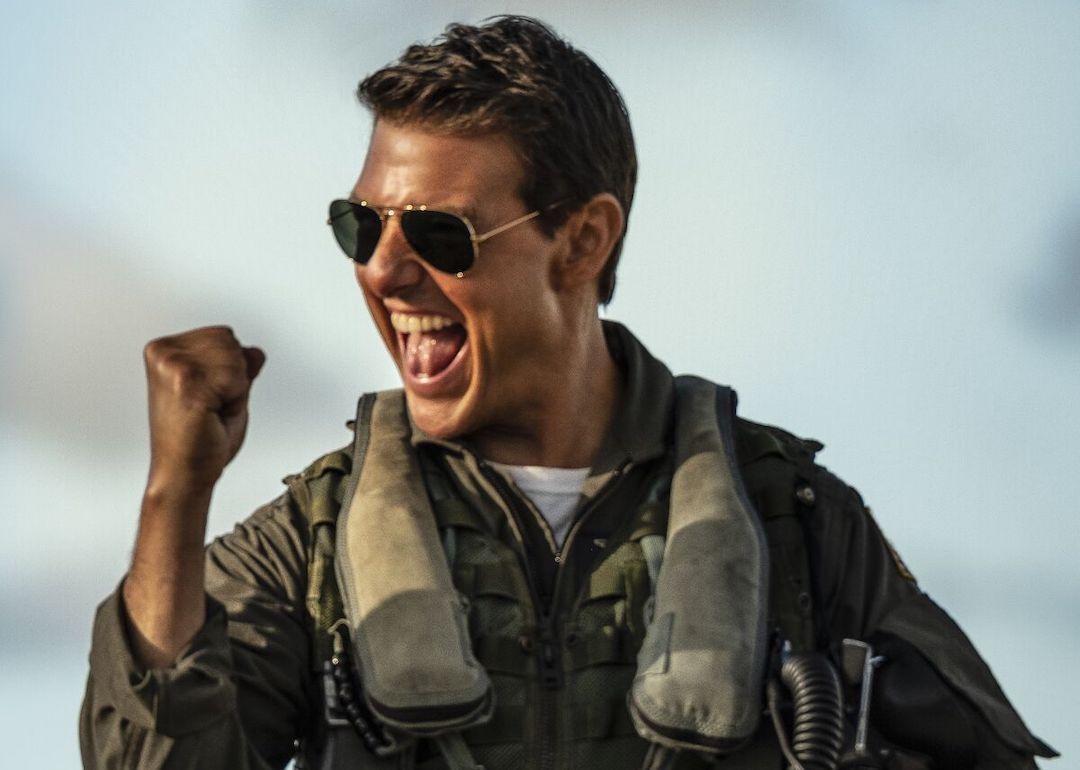 The best (and worst) Tom Cruise movies
Scott Garfield // Paramount Pictures
The best (and worst) Tom Cruise movies
Tom Cruise arrived in Hollywood with a bang and has been a star—at the box office, in tabloids, on talk shows—from that moment on. While Cruise may not be the best actor of his generation—though performances in acclaimed films like "Magnolia" and "Rain Man" have demonstrated his depth—he is the epitome of a movie star. 
As such, that also means he's inflicted with the movie star curse: Unlike the best character actors, it's nearly impossible for him to disappear into a role (Les Grossman in "Tropic Thunder," perhaps, being the exception). He can play charming or rude, but still make audiences root for him. Some may believe George Clooney is more handsome, Brad Pitt is cooler, or Leonardo DiCaprio is a better actor. And yet, Cruise has been in the game for nearly 40 years and is one of the world's richest actors with a net worth of $600 million. 
In time with the release of "Top Gun: Maverick" in 2022 and ahead of the seventh "Mission: Impossible" film coming to theaters in 2023, Stacker ranked Cruise's movies, from #43 to #1, according to IMDb rankings. Films with Cruise cameos were not included. There are some bad teen comedies and a handful of over-the-top action roles in Cruise's filmography, but there's genius to be found as well in the three-time Oscar nominee's career. 
Read on to revisit Cruise's classics and perhaps discover a few films you have yet to watch. 
You may also like: 100 best international movies of all time