Best rom-com movies of 2019
Best rom-com movies of 2019
Some people claim that the romantic comedy genre is on the verge of dying, but that assertion is thrown around routinely. This year has welcomed some wonderfully hilarious and gushy romantic comedies in theaters and on streaming services. The genre isn't dead; it's just evolving like the rest of the film industry. The romantic comedy genre is one that can be exclusive at times but also can apply to some surprising movies that came out this year. Many of the best romantic comedies ones might have slipped under your radar when they were released online or had later release dates than when they premiered in their home countries. However, all of the films on this list are worth watching, especially if you're a sucker for romantic comedies.
To help you out, Stacker compiled IMDb data on all romantic comedies from 2019 and ranked them according to their user ratings (out of 10), ties broken by votes. To qualify, the film had to be listed as "romance" and "comedy" on two or more of the major databases (IMDb, Metacritic, Wikipedia, Letterboxd, Rotten Tomatoes, etc.), released in the United States theatrically or on streaming services between Jan. 1, 2019, and Nov. 30, 2019, and have at least 850 votes on IMDb. Bollywood films were not considered.
At Stacker, we recognize that genre is meant to help describe and communicate the tone and style of a film, not to serve as a limiting factor on what films can and cannot be. There are no hard and fast lines that define romantic comedies, and we think leaning into more open interpretations of what fits into certain genres is the best practice for getting a pool of films that represent all possible expressions of a particular genre. Every film on this list has been considered according to the cinematic history and development of romantic comedies.
Here, find out which films made our list, and which films fit our criteria for a romantic comedy.
You may also like: Best and worst Leonardo DiCaprio movies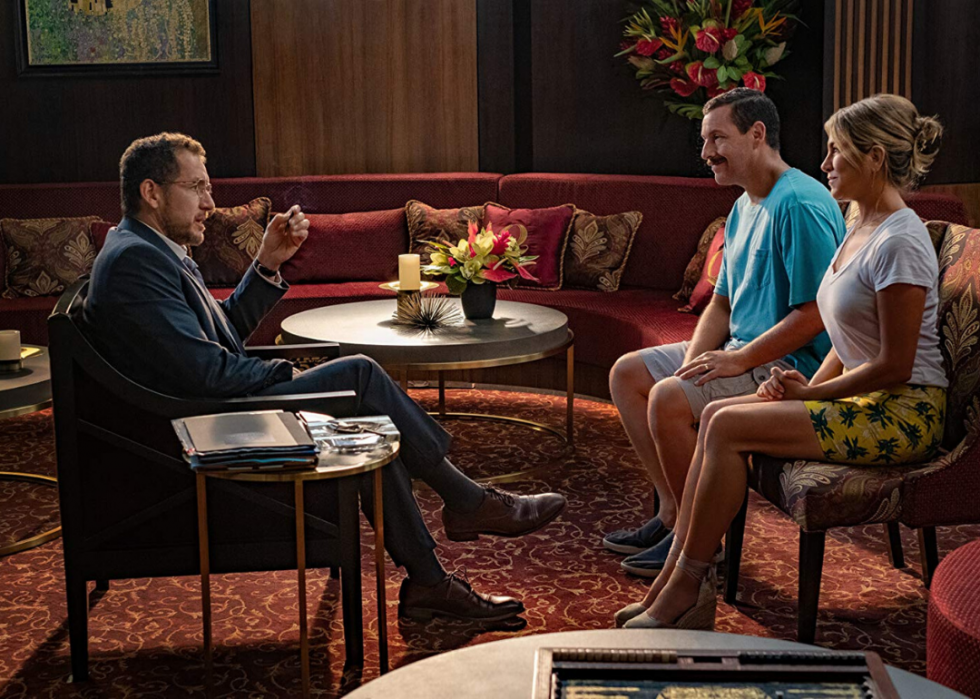 1 / 20
#20. Murder Mystery
- Director: Kyle Newacheck
- IMDb user rating: 6.0
- Votes: 73,449
- Metascore: 38
- Runtime: 97 min
This Netflix comedy brings together Jennifer Aniston and Adam Sandler again after their 2011 comedy "Just Go With It." In "Murder Mystery" they play a married couple looking to spice up their relationship with a cross-Atlantic vacation. They get more of an adventure than they bargained for when the assassination of a tycoon is pinned on them. They are thrown into the investigation with plenty of gags and action. The ordeal rekindles the couple's romance. While many critics weren't a fan of the story, they enjoyed Sandler and Aniston's chemistry.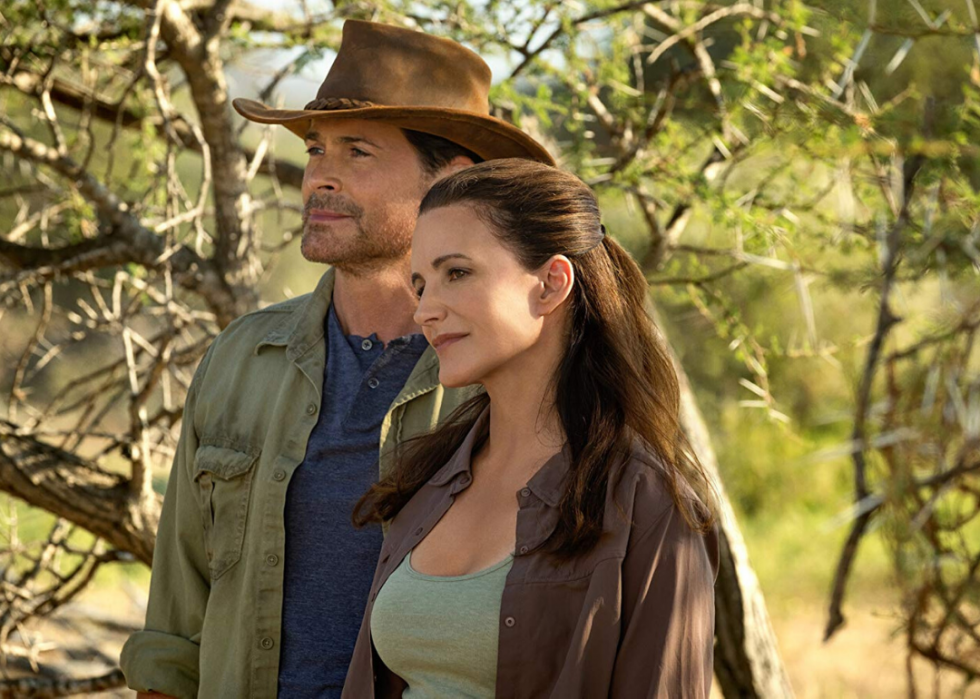 2 / 20
#19. Holiday in the Wild
- Director: Ernie Barbarash
- IMDb user rating: 6.2
- Votes: 4,734
- Metascore: data not available
- Runtime: 85 min
Starring Rob Lowe and Kristin Davis, "Holiday in the Wild" is the kind of nice movie that makes you feel good even if it's a cliché. Kate (Davis) ends up on a solo trip to Africa after her husband leaves her just before their second honeymoon. She ends up on a detour with her charming pilot Derek (Lowe) and agrees to help him nurse an orphaned elephant baby back to health. In the process of getting over her marriage, she grows fond of the exotic place she ends up in and with the man who flew her there.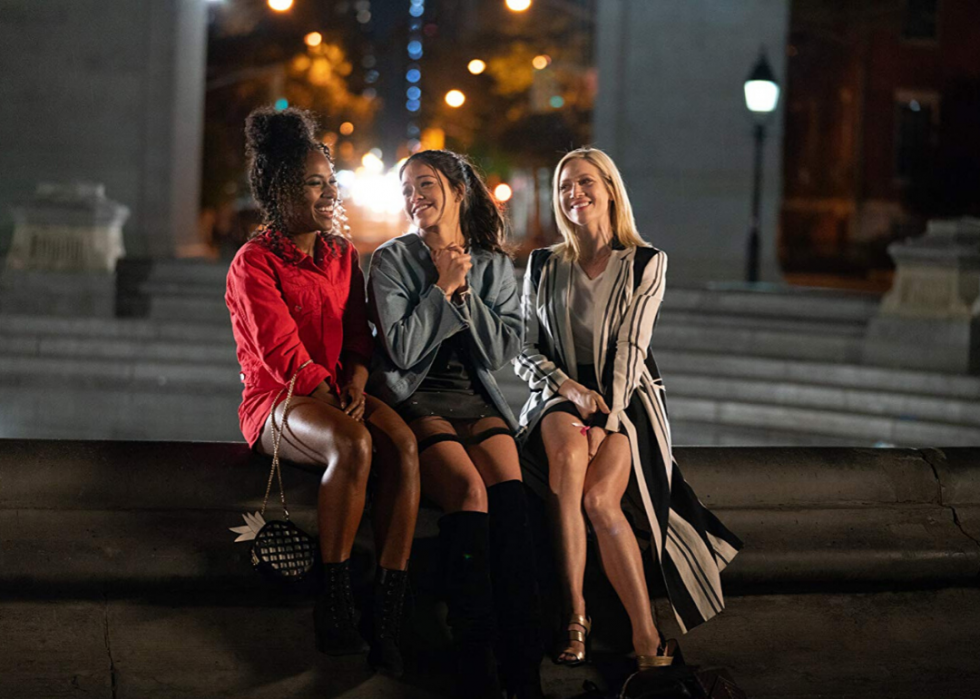 3 / 20
#18. Someone Great
- Director: Jennifer Kaytin Robinson
- IMDb user rating: 6.2
- Votes: 13,215
- Metascore: 63
- Runtime: 92 min
This comedy also begins with a harsh breakup that brings Jenny (Gina Rodriguez) together with her best girlfriends Blair (Brittany Snow) and Erin (DeWanda Wise). The girls decide to go out and have a great night to help Jenny get over her ex-boyfriend. In between the present, there are flashbacks in "Someone Great" to show the relationship Jenny is trying to move on from. Her friends have their own relationship problems as well, but the most important love in the film is the love among best friends.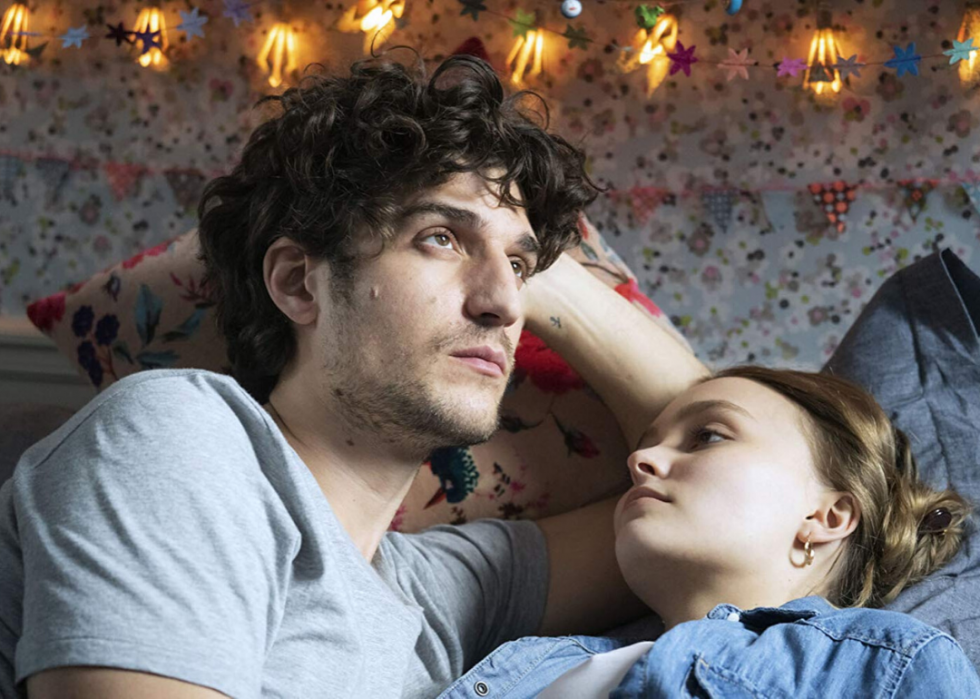 4 / 20
#17. A Faithful Man
- Director: Louis Garrel
- IMDb user rating: 6.3
- Votes: 1,462
- Metascore: 67
- Runtime: 75 min
Louis Garrel directs and stars in this French romantic comedy about the complicated relationship among Abel (Garrel), his girlfriend Marianne (Laetitia Casta), and his friend, Paul. Marianne tells Abel she's pregnant with Paul's child and they plan to marry, uprooting Abel's life. Years later Paul dies suddenly and Abel hopes to once again become part of Marianne's life. Marianne's son then accuses her of murdering Paul, and his sister Eve (Lily-Rose Depp) plans to tell Marianne she has feelings for Abel. Garrel plays on the audacity of the situation with understated comedy and a matter-of-fact tone to the unusual romance that the French do so well.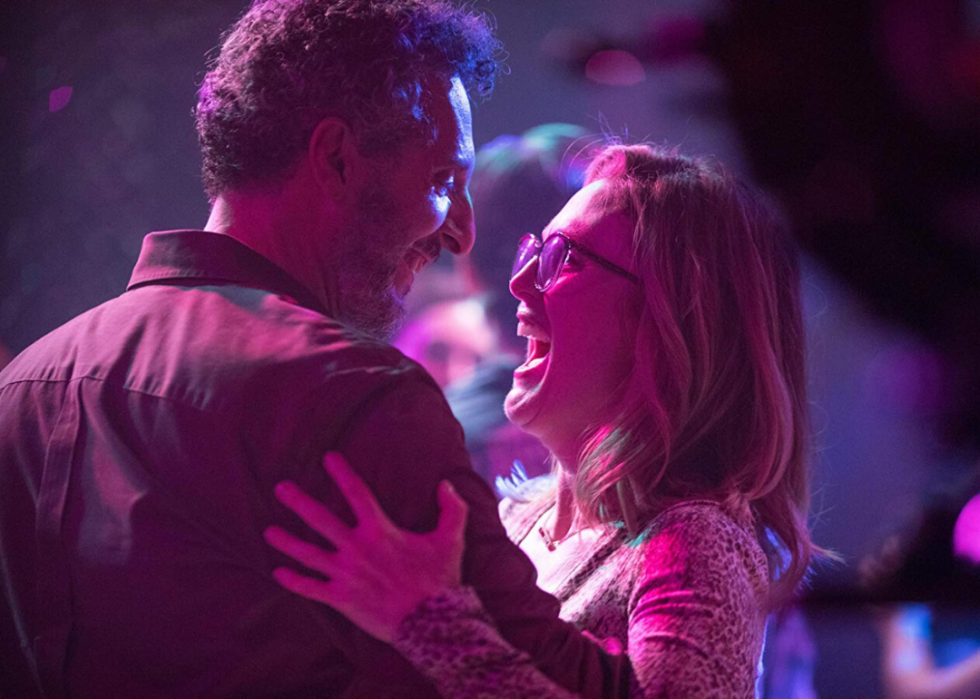 5 / 20
#16. Gloria Bell
- Director: Sebastian Lelio
- IMDb user rating: 6.3
- Votes: 6,364
- Metascore: 79
- Runtime: 102 min
Julianne Moore gets a second chance at a whirlwind romance in the indie romance "Gloria Bell." Her title character meets Arnold (John Turturro) on the dance floor of a club and he is unrelenting in his pursuit of her. Both of them are nursing divorces and coming to terms with falling in love later in life, which is not without comedy. However, Arnold's marriage from before Gloria still lingers. The film is an emotionally open movie that meditates on a moment in life rarely seen on screen.
You may also like: 100 best movies of all time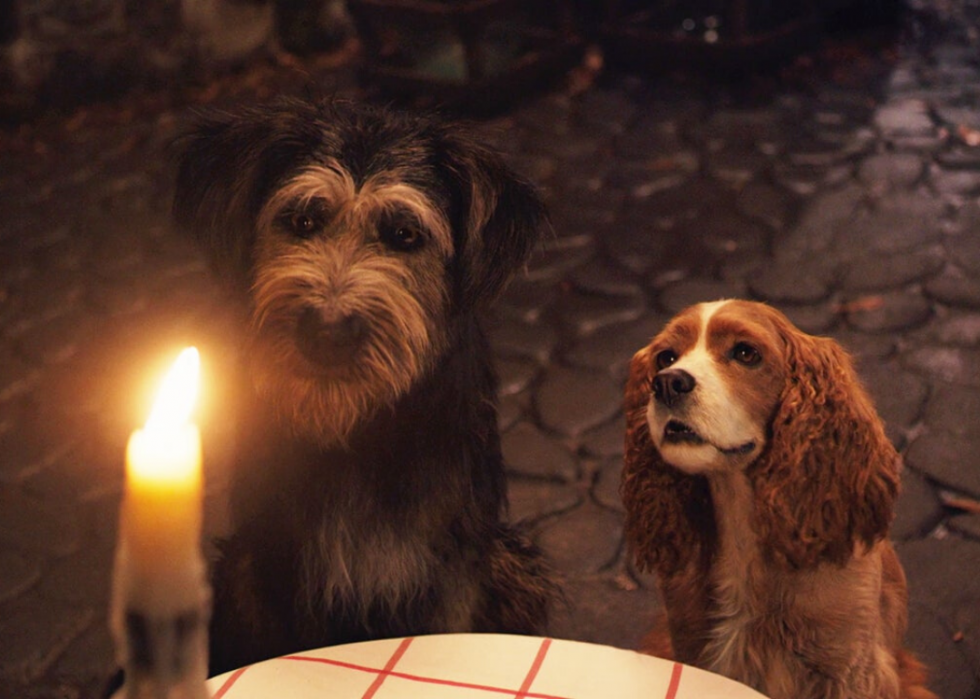 6 / 20
#15. Lady and the Tramp
- Director: Charlie Bean
- IMDb user rating: 6.5
- Votes: 3,140
- Metascore: 48
- Runtime: 103 min
If you don't have the Disney+ subscription, you might not have come across the CGI-remake of the 1955 cartoon "Lady and the Tramp." The film is only available on the streaming service and retells the story we all know of two dogs falling in love. Unlike the other CGI Disney films like "The Lion King," the title characters are played by real dogs—just their facial expressions are created with CGI. Tessa Thompson and Justin Theroux voice the two puppies that your kids will surely love. It's a conservative romance story that's safe for the whole family to stream.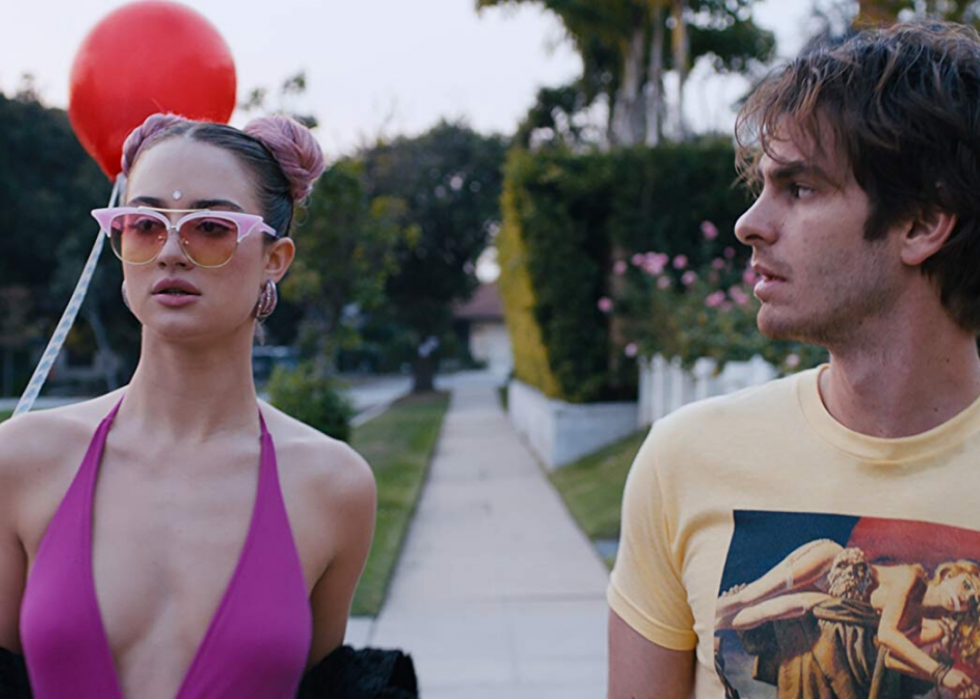 7 / 20
#14. Under the Silver Lake
- Director: David Robert Mitchell
- IMDb user rating: 6.5
- Votes: 23,558
- Metascore: 60
- Runtime: 139 min
Director David Robert Mitchell's second film after "It Follows" is unlike the rest of the movies on this list. "Under the Silver Lake" has been compared to the works of artists not associated with typical romantic comedies, like David Lynch and David Foster Wallace. Sam (Andrew Garfield), a low-life man living in Los Angeles, becomes fixated on Sarah (Riley Keough). The love he develops for her isn't for the real Sarah, but for the enigmatic aura she emits. This film may seem out of place on this list, but it offers a different perspective on love and comedy in movies this year.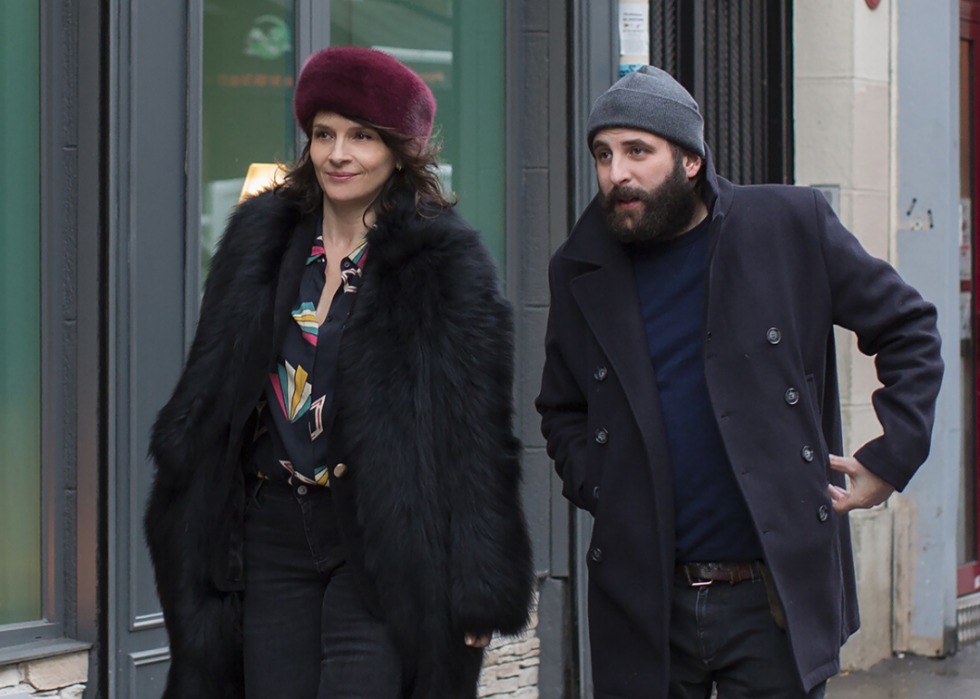 8 / 20
#13. Non-Fiction
- Director: Olivier Assayas
- IMDb user rating: 6.6
- Votes: 2,820
- Metascore: 79
- Runtime: 102 min
Olivier Assayas explores the complicated romance between two French intellectuals at an impasse in their lives. This French farce also finds a romance that is not so cut and dry. Leonard (Vincent Macaigne) is involved with his publisher's wife, Selena (Juliette Binoche), despite having a girlfriend, Valerie (Nora Hamzawi). The problem is that all of this is in his thinly veiled new book for everyone to read. Assayas uses the relationships in "Non-Fiction" to philosophize life and love, and explore where the two fit in today's society.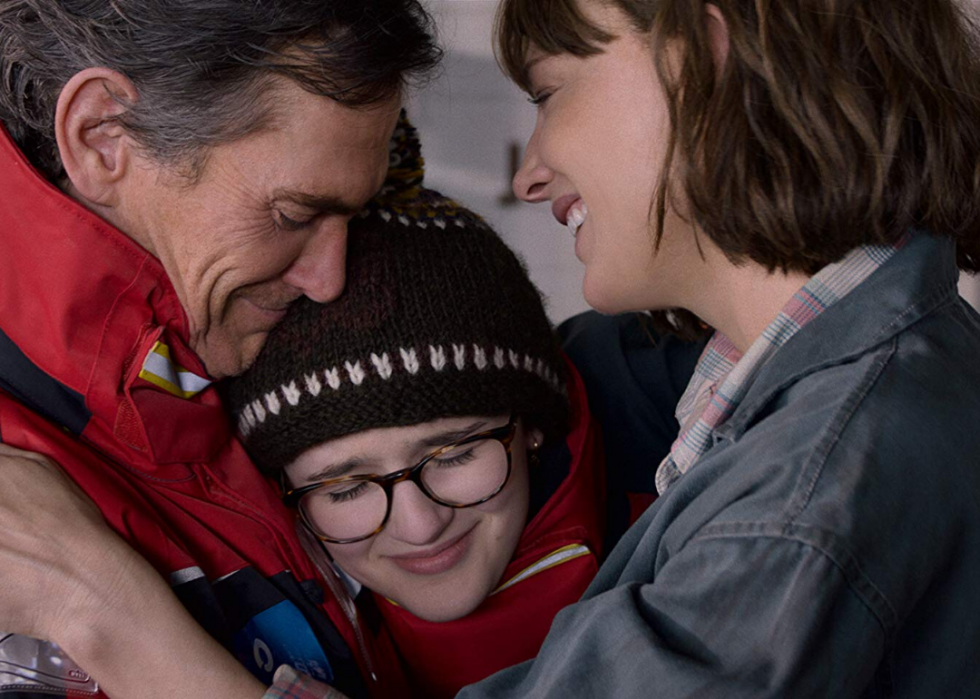 9 / 20
#12. Where'd You Go, Bernadette
- Director: Richard Linklater
- IMDb user rating: 6.6
- Votes: 2,981
- Metascore: 51
- Runtime: 109 min
The novel "Where'd You Go, Bernadette?" by Maria Semple became a national sensation, but the film adaptation by Richard Linklater did not receive the same applause. It features Cate Blanchett as the title character fleeing her family to pursue her abandoned career as an architect. Her daughter (Emma Nelson) and husband (Billy Crudup) try to find Bernadette and convince her to come home. In terms of romance, Bernadette's marriage is not perfect and she worries that a coworker of her husband may be more than just that. The comedy of the film certainly comes from supporting character Audrey, played by Kristen Wiig. While the film isn't a cut and dry romantic comedy, it does tell the story of the sacrifices women sometimes have to make in their careers for their marriages and the consequences of those sacrifices later in life.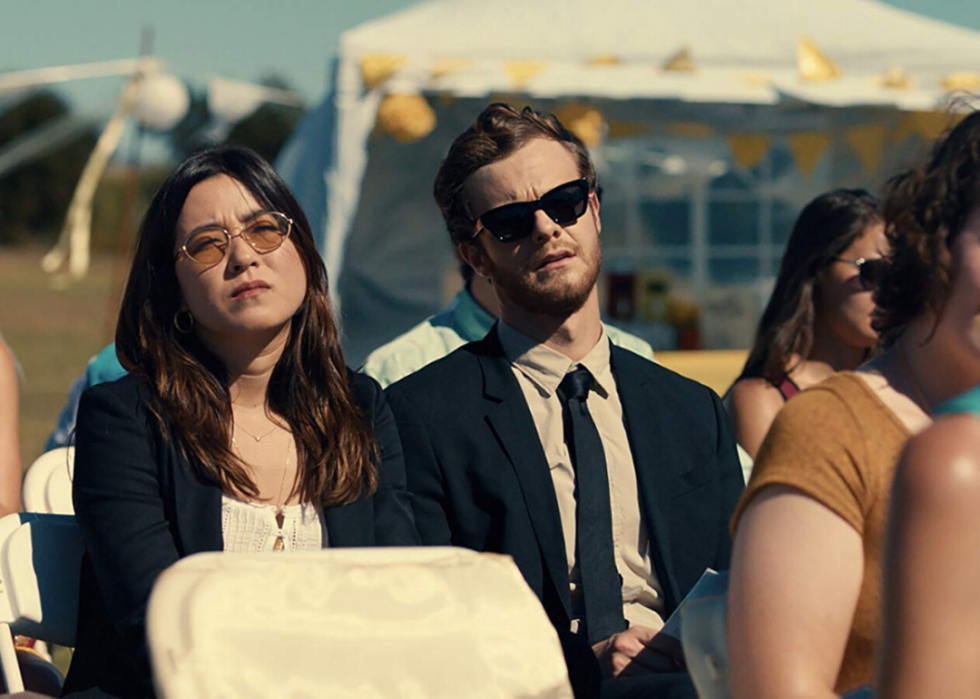 10 / 20
#11. Plus One
- Directors: Jeff Chan, Andrew Rhymer
- IMDb user rating: 6.6
- Votes: 3,926
- Metascore: 66
- Runtime: 99 min
Two single friends Ben (Jack Quaid) and Alice (Maya Erskine) agree to be each other's dates to weddings of their college friends. Though friends, their chemistry is clear throughout "Plus One." Alice is a witty cynic and Ben is a hopeless romantic, but their differences make watching them quip with each other on-screen endlessly entertaining. Directors Jeff Chan and Andrew Rhymer (who also worked with Erskine on "Pen15") incorporate aspects of the rom-com genre that never disappoint, including some screwball physical comedy and the friends-turned-lovers trope.
You may also like: 50 of the best SNL skits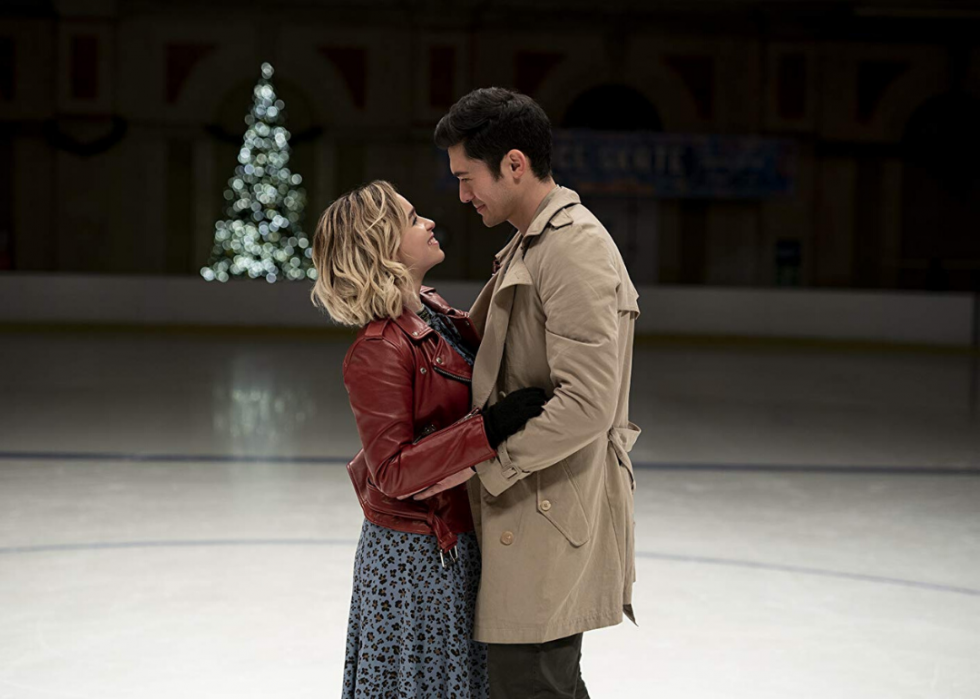 11 / 20
#10. Last Christmas
- Director: Paul Feig
- IMDb user rating: 6.6
- Votes: 5,884
- Metascore: 50
- Runtime: 103 min
It wouldn't be a proper holiday season without a holiday romantic comedy and "Last Christmas" fills that void this year. Kate (Emilia Clarke) is a bit of a wreck, but her life seems to turn around when she meets dashing Tom (Henry Golding) at her job as an elf at a department store during the holidays. "Love Actually" star Emma Thompson brings the same sugary romance of Christmastime to this film, which she co-wrote with Bryony Kimmings. With the soundtrack comprised of George Michael hits, the film has all the hallmarks of a cheesy, yet enjoyable romantic comedy—that is if you don't find out the twist at the end before you see the movie.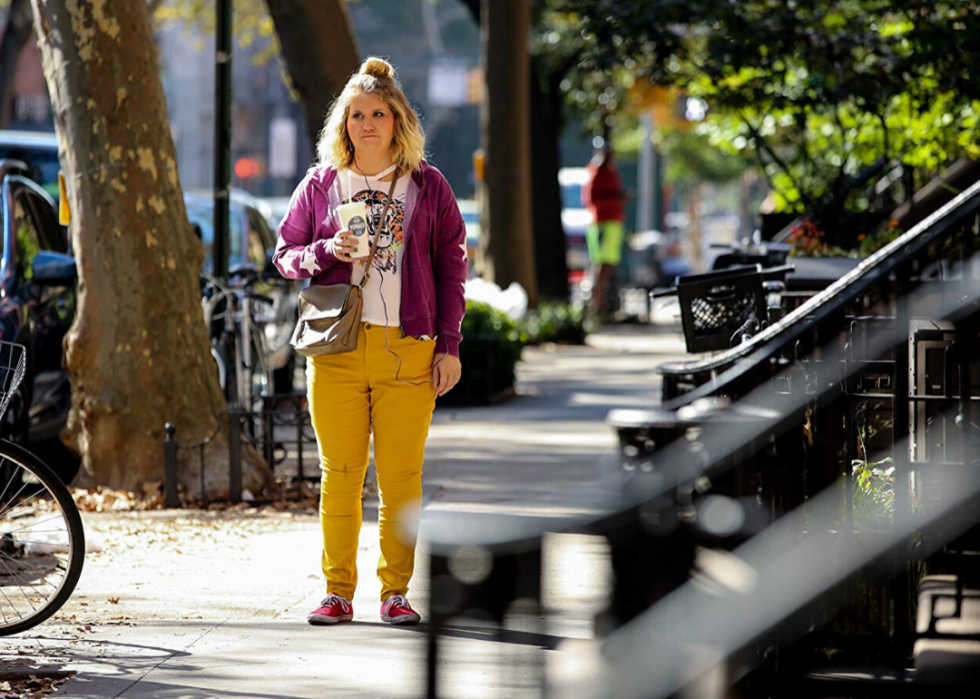 12 / 20
#9. Brittany Runs a Marathon
- Director: Paul Downs Colaizzo
- IMDb user rating: 6.8
- Votes: 2,816
- Metascore: 72
- Runtime: 104 min
Jillian Bell is used to playing the funny characters that hardly get any screen time in comedies like "22 Jump Street" and "Office Christmas Party." In her newest film, "Brittany Runs a Marathon," Bell finally gets the starring role she deserves as Brittany, a former party girl who decides to revamp her life and train for a marathon. Bell delivers some laugh-out-loud comedy while playing a character with deep-rooted self-worth issues that are not as easy to shed as her previous vices. This refreshing comedy was a hit at the Sundance Film Festival earlier this year for a reason; it's funny while giving us a character we could use more of in movies.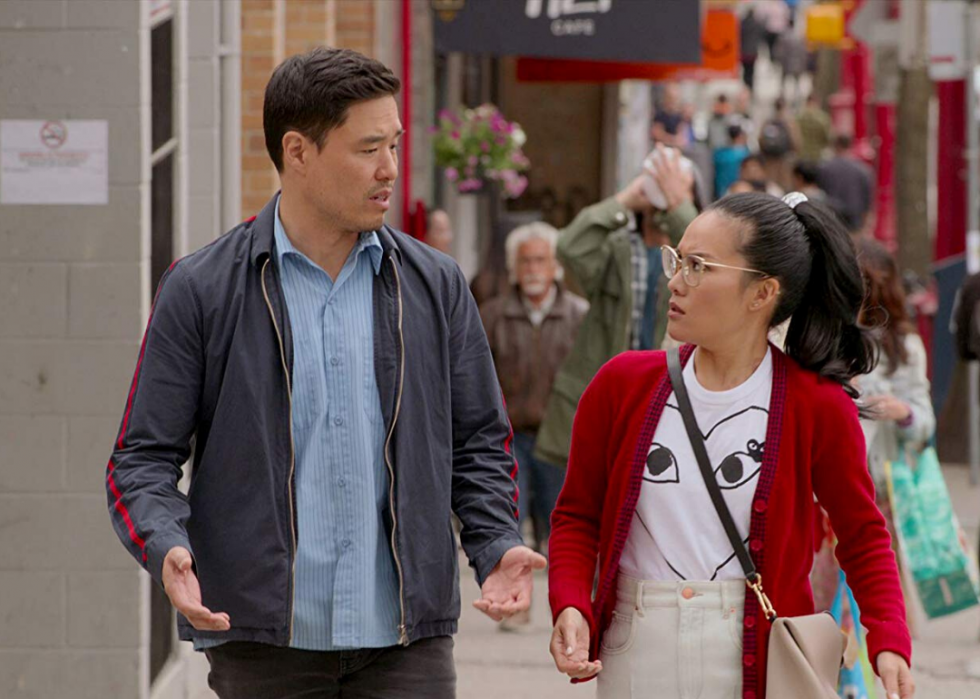 13 / 20
#8. Always Be My Maybe
- Director: Nahnatchka Khan
- IMDb user rating: 6.8
- Votes: 35,560
- Metascore: 64
- Runtime: 101 min
"Always Be My Maybe" takes a different turn on the friends-become-lovers trope in romantic comedies. Sasha (Ali Wong) and Marcus (Randall Park) had a teen romance when they were younger, but remained friends for the rest of their lives—until now. Sasha returns home after her fiancé breaks their engagement. She's the typical career woman thriving in every aspect of life but love, and a trip home may just fix that for her. Her story is full of fun, including hilarious appearances by Keanu Reeves, and the film uses that comedy to make the audience think about the societal expectations we often have for our love lives.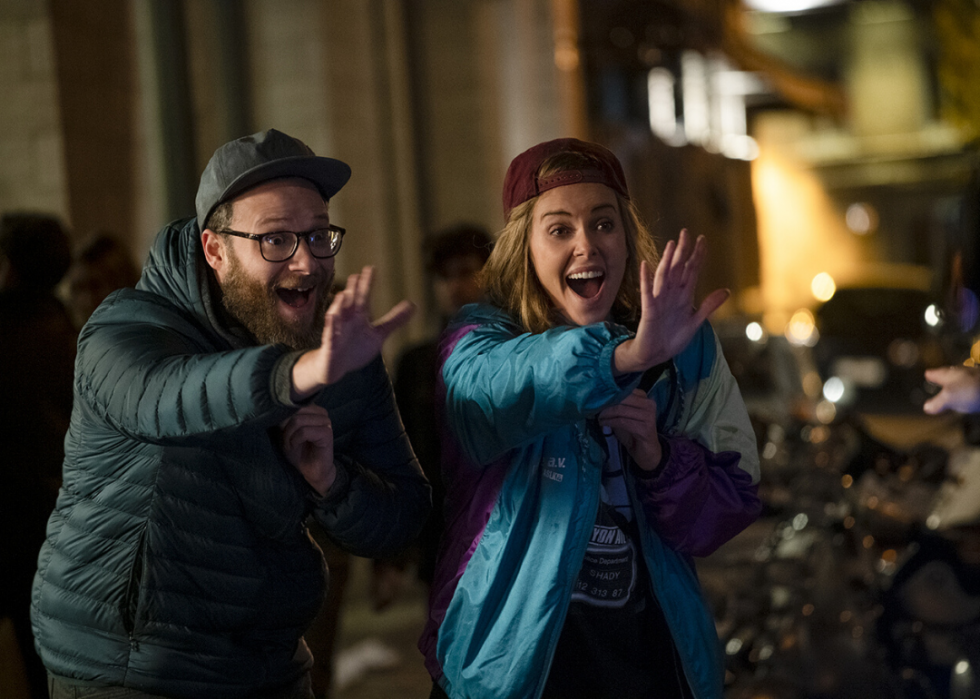 14 / 20
#7. Long Shot
- Director: Jonathan Levine
- IMDb user rating: 6.9
- Votes: 55,471
- Metascore: 67
- Runtime: 125 min
Romantic comedies have a certain formula that, when done well, feels like an effortless stroke of genius. They're rare, but "Long Shot" fits that bill. Charlize Theron plays a secretary of state who begins her campaign for the presidency. At a publicity event, she is reintroduced to Fred (Seth Rogan), a brash and recently unemployed journalist for whom she used to babysit when they were younger. She invites Fred to write speeches for her, despite warnings from her staff, but there's something about him she just can't help but love. Their lifestyles and careers clash and make it seem like there's no way these two could end up together. In perfect rom-com fashion, the world is against them in every way possible. But they refuse to allow anything to keep them apart. The dialogue is whip-smart and the plot is a fun ride that everyone should consider taking before the year ends.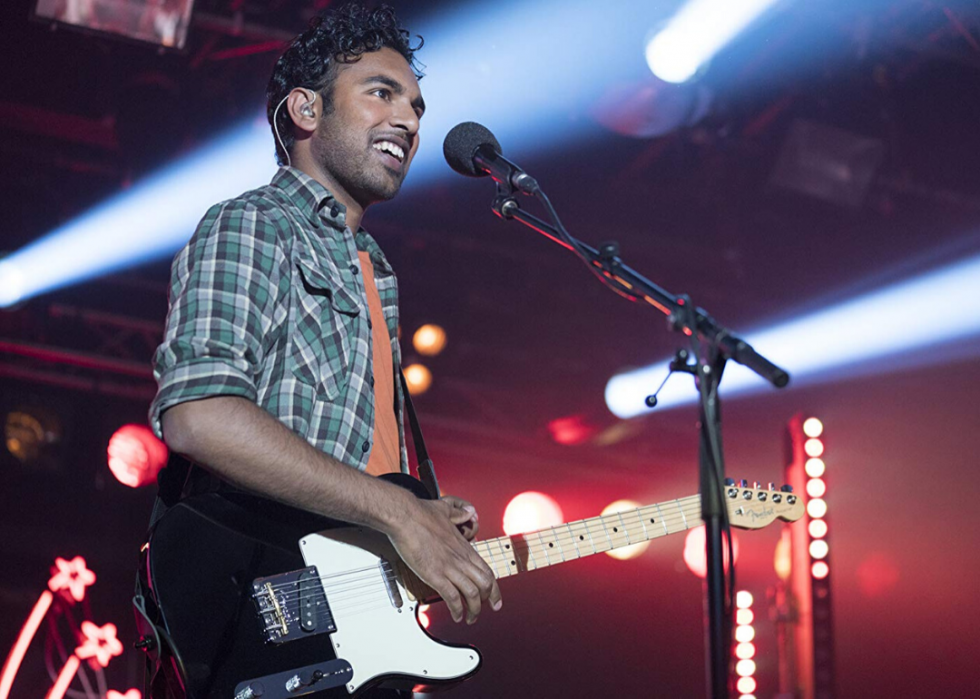 15 / 20
#6. Yesterday
- Director: Danny Boyle
- IMDb user rating: 6.9
- Votes: 62,818
- Metascore: 56
- Runtime: 116 min
The premise of "Yesterday" may seem void of romance, but it's impossible to feature Beatles music without love. Jack (Himesh Patel) is a struggling musician who is seemingly going nowhere until the whole world is hit with a temporary blackout. When Jack awakes, he realizes he is the only one who remembers the Beatles, and he uses their music to further his career. However, he also realizes he loves his manager Ellie (Lily James) once his success threatens their relationship. Some of the greatest love songs are featured in the movie, making the romance feel like a cliché, but it is as sweet as can be. The story is funny at times (even if the circumstances of the film are laughable on their own), and anyone who loves the Beatles music and their influence on the world will fall in love with their music all over again.
You may also like: Movie trivia for the top 100 films of all time
16 / 20
#5. First Love
- Director: Takashi Miike
- IMDb user rating: 7.2
- Votes: 875
- Metascore: 76
- Runtime: 108 min
Two sad lovers come together in "First Love" ("Hatsukoi") amid one crazy night full of drug-smuggling and action galore. Leo (Masataka Kubota) is a troubled boxer and Monica (Sakurako Konishi) is a drug addict, but the two find happiness in each other. Sadly, their environment puts them through hell because of their chance meeting and they get mixed up with two dueling gangs. The film's pulse is its poetic portrayal of the streets of Tokyo and the violence among the lights. Full of crime, love, and action, "First Love" is an exciting romance to remember.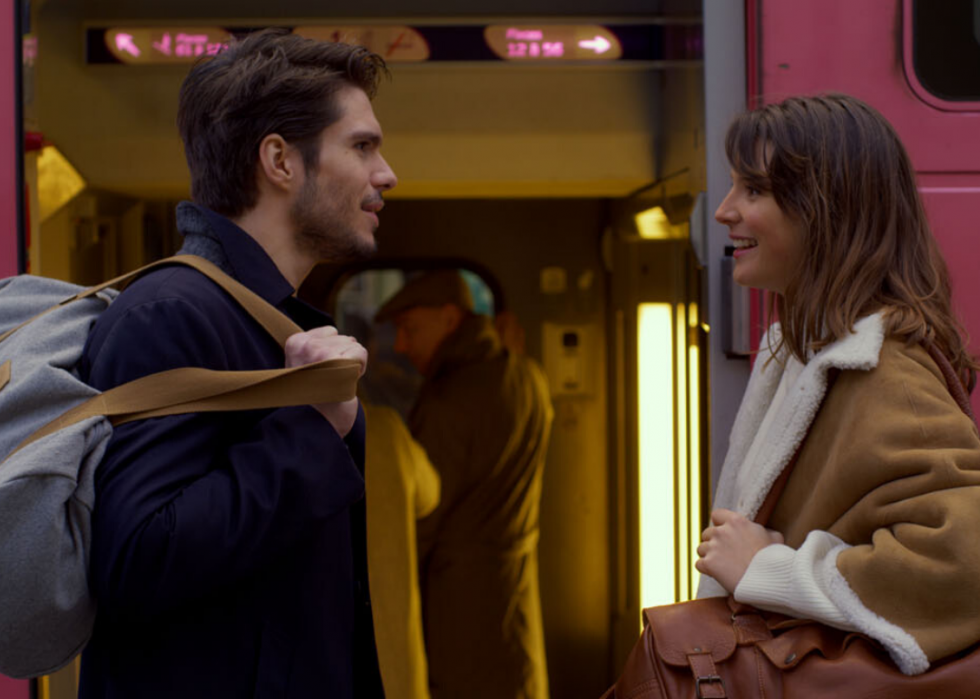 17 / 20
#4. Love at Second Sight
- Director: Hugo Gélin
- IMDb user rating: 7.2
- Votes: 1,160
- Metascore: data not available
- Runtime: 117 min
This fantastical romantic comedy finds its main character Raphael (Francois Civil) in a parallel universe where he is no longer married to his wife Olivia (Josephine Japy). To get back to his usual life, he has to get Olivia to fall in love with him in this parallel universe where he is no longer the charming young adult novelist, but a so-called loser. There is plenty of comedy while Raphael comes to terms with his new life. He's certainly humbled by life as a single man without success, but his love for Olivia is enough to drive him to do anything to get her back. Taking on the classic film idea that both partners cannot coexist if each put their pursuit of career above the other, it may be out of touch with today's world, but "Love at Second Sight" offers some good old-fashioned romantic comedy.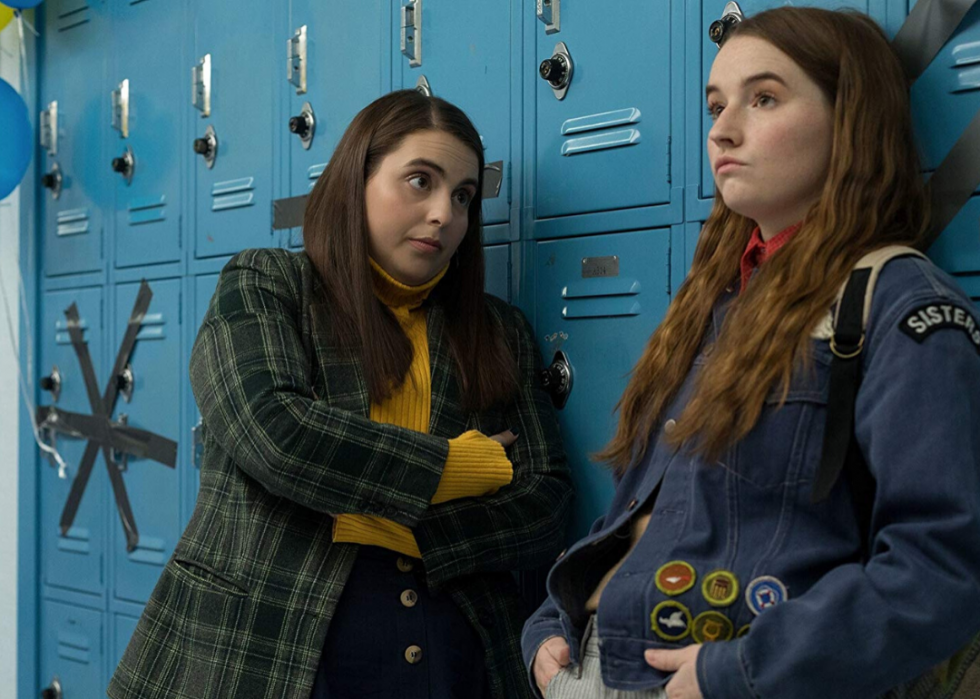 18 / 20
#3. Booksmart
- Director: Olivia Wilde
- IMDb user rating: 7.3
- Votes: 46,520
- Metascore: 84
- Runtime: 102 min
While "Booksmart" is more focused on the friendship between its two main characters, the film holds enough romance to fit well in the category of romantic comedy. And it does have plenty of comedy. Olivia Wilde's directorial debut is one of the funniest films of the year and it takes seriously the love two teenagers feel, as well. "Booksmart" is the only film on this list to feature an LGBTQ+ romance. Amy (Kaitlyn Dever) and Molly (Beanie Feldstein) find romance with people they never expected they would fall for, all while making memories that will follow them long after they go to different schools.
19 / 20
#2. The Art of Racing in the Rain
- Director: Simon Curtis
- IMDb user rating: 7.5
- Votes: 8,533
- Metascore: 43
- Runtime: 109 min
The trailers for "The Art of Racing in the Rain" made it clear that it was the kind of film that will warm your heart and break it in two at the same time. Kevin Costner voices Enzo, a dog destined to die of cancer at the beginning of the film. He is meant to be the dog that also grounds his unpredictable owner Denny (Milo Ventimiglia). The film is narrated not by the owner, but by the dog, as Denny goes from a bachelor to a doting father. Denny's life as a race car driver leads him away from his family, and tragedies continue to ensue. It may be melodramatic at times, but the film delivers on the tears and the emotional toll it promises in the trailers.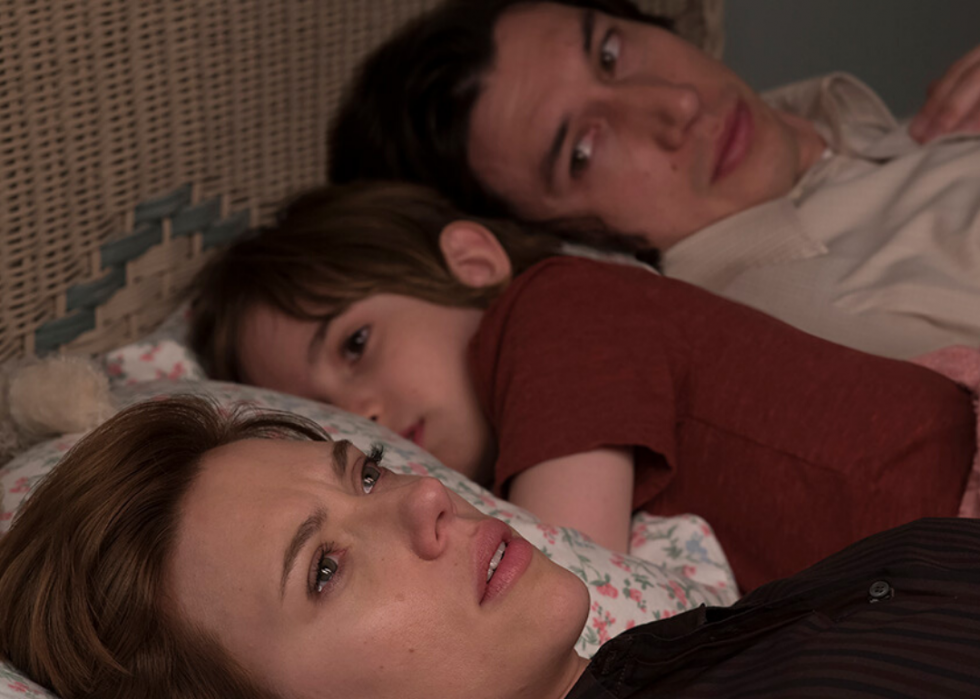 20 / 20
#1. Marriage Story
- Director: Noah Baumbach
- IMDb user rating: 8.3
- Votes: 2,207
- Metascore: 94
- Runtime: 136 min
If you've seen "Marriage Story," you probably know that the feeling you are left with is much different than after you see a typical romantic comedy. Noah Baumbach has never been one to make relationships fit a formula on screen and his newest film about a divorcing couple is no exception. The romance of this film is one that is ending, but in that end, we get to experience what could happen after other romantic comedies end. This movie isn't without love, however. There are tender moments that are more wrought and raw than even the gushiest feel-good movies. Baumbach also isn't afraid to acknowledge the irony of the separation between two people once in love, making for laugh-out-loud moments. With career-high performances from Adam Driver and Scarlett Johansson, "Marriage Story" is likely to top many lists this year, including this one.
You may also like: 50 ways music has changed in the last 50 years