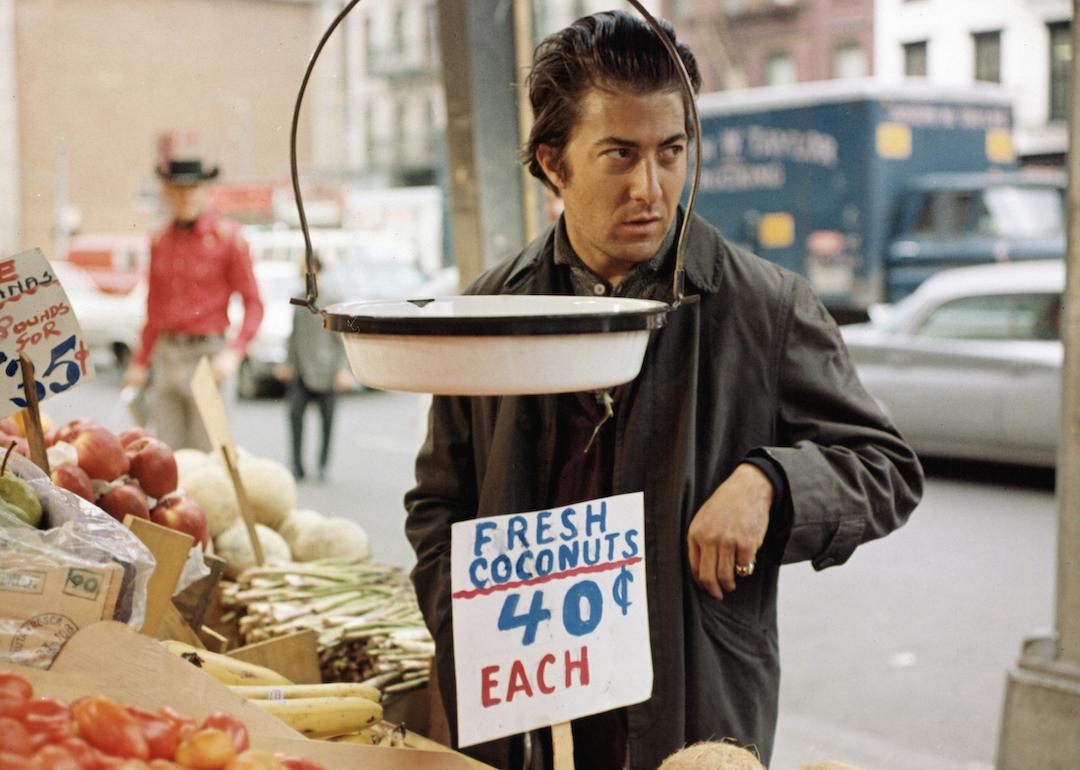 Can you guess which iconic movie these scenes are from?
Silver Screen Collection/Hulton Archive // Getty Images
Quiz: Can you guess which iconic movie these scenes are from?
Think you're a real movie buff? You might want to think again. Since the first movie studio opened in Hollywood on Sunset Boulevard in 1911, the long-spanning history of cinema includes hundreds of classic and iconic flicks, ranging widely in genre, medium, year, heroes and villains, sound design, and set pieces—but what exactly makes them stand out? What makes them so utterly unforgettable and magnetic to audiences and their collective memories? It could be creative editing, or an unparalleled artistic force in the director's chair. Sometimes, it's a captivating performance from a tour-de-force talent.
Put your movie knowledge to the test in this quiz designed to challenge even the most seasoned cinephiles. Stacker chose 25 scenes from iconic movies across film history, from genuine stumpers to virtual giveaways, challenging all levels of film fandom. Identifying a famous film from a single scene might seem easy at first—but it's more of an undertaking than you might think. Certain iconic films have noticeable hallmarks and recognizable characters, but a film is far more involved and layered than its most identifying elements.
Clue slides include various information to help the reader identify the scene pictured, including but not limited to: characters, actors, director, box-office performance, accolades, critical reception, and cultural legacy. The films fluctuate in genre and year, with some films from the old Hollywood period and others from the early 2000s, including anything from musicals to thrillers to dramas and comedies. Some scenes are easier than others, but several might force you to mine the depths of your encyclopedic cinephile mind.
Read on to test your abilities and see if you can name all 25 movies based on a single scene.