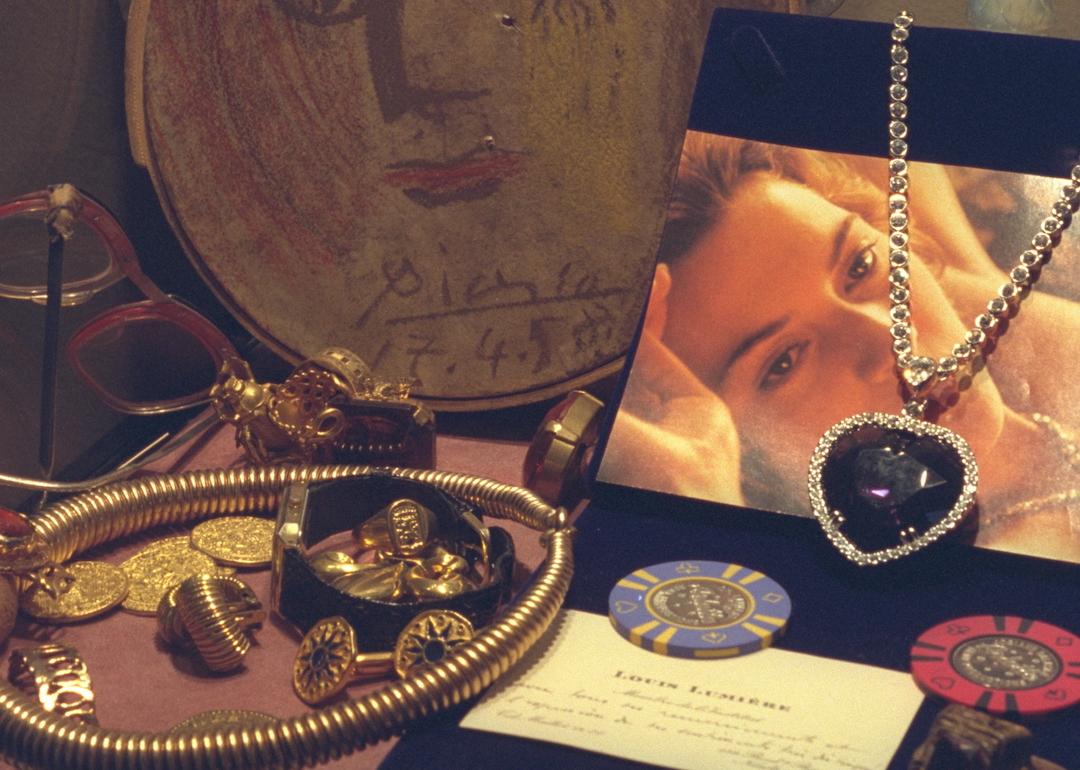 Iconic movie props and where they are now
Bernard Annebicque/Sygma // Sygma via Getty Images
Iconic movie props and where they are now
The power of movies to carry us from our own world into millions of alternate realities lies not just in the actors' performances, but also in the costumes, props, and sets that provide context for and give color to those worlds. An only mediocre film can be elevated to greatest-of-all-time levels through the carefully chosen objects that populate the story, while a genre-defining movie can turn into a box office flop if its universe comes off as unbelievable.
It should come as no surprise then, that some props take on a life of their own. They become cultural touchstones, instantly recognizable even by those who have never seen the film in question. In celebration of the way these sometimes ordinary, sometimes out-of-this-world objects have defined our culture and lives, Stacker surveyed popular film history and chose 25 memorable and meaningful props, and found out where they are now.
From the leg lamp in "A Christmas Story" to Forrest Gump's box of chocolates and the "Star Wars" Death Star, read on to find out what's become of some of cinema's most easily identifiable things.