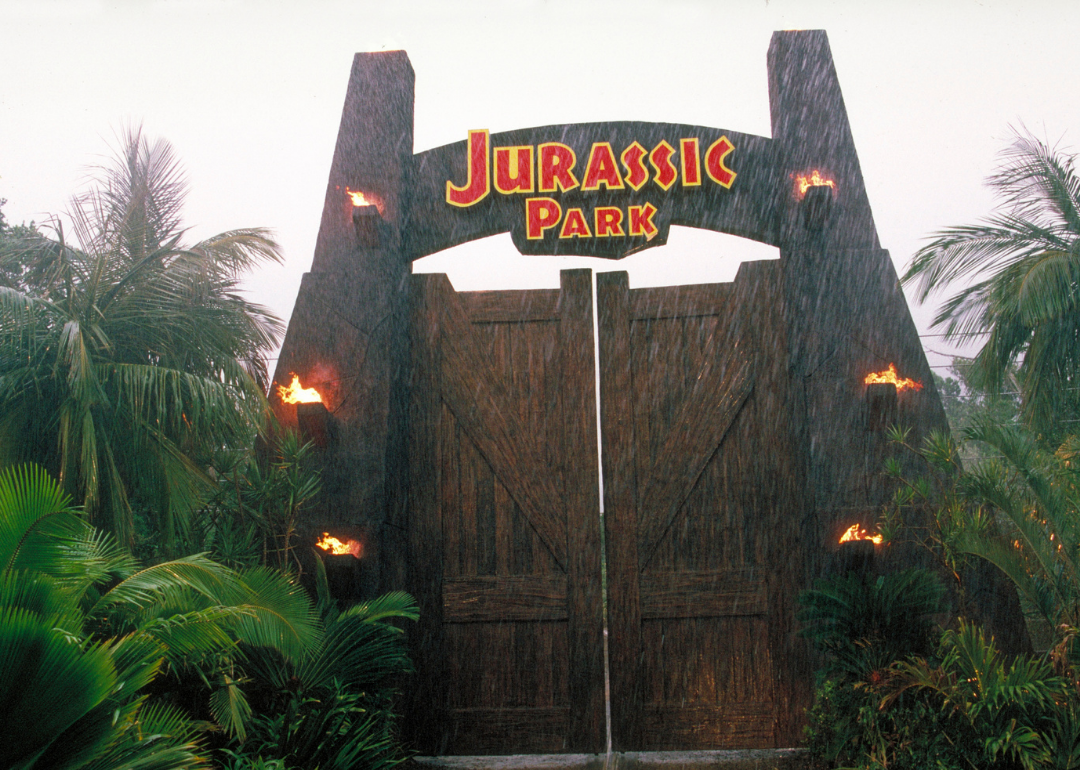 The latest 'Jurassic Park' is coming: Here's every one of the films leading up to it
Murray Close // Getty Images
The latest 'Jurassic Park' is coming: Here's every one of the films leading up to it
Unless you've had your head buried under a rock for the past few months—or, you know, preserved in amber—you likely know that there is another "Jurassic Park" movie on the way. "Jurassic World Dominion" is set to release on June 10, 2022, in the United States, just in time for the summer blockbuster season. The sixth installment in the series, the movie is the conclusion to the "Jurassic World" trilogy, and finally brings a storyline to the big screen that has been in development since the first "Jurassic Park" hit theaters in 1993.
According to Universal Studios, the movie—which is set four years after the destruction of Isla Nublar—will bring both sets of scientists and caretakers together for the first time. Chris Pratt and Bryce Dallas Howard will reprise their "Jurassic World" roles while Laura Dern, Jeff Goldblum, and Sam Neill are set to return as the heroes from the original film. Richard Attenborough, who played the billionaire industrialist who started it all, died in 2014 and will not be making an appearance. The film will also imagine what it would be like if dinosaurs and humans coexisted in today's world.
In case it's been a while since you've seen some of the earlier "Jurassic Park" films—the series has spanned three decades, after all—a quick cheat sheet has been created to remind everyone of all their basic plot points before heading to theaters for "Jurassic World Dominion." Using IMDb data and various news and entertainment industry sources, Stacker compiled a list of the five "Jurassic Park" franchise movies that preceded it. So grab your pith helmets and night vision goggles, and strap in for a tour of these prehistoric tales.
You may also like: 15 controversial Oscar wins—and how they've aged