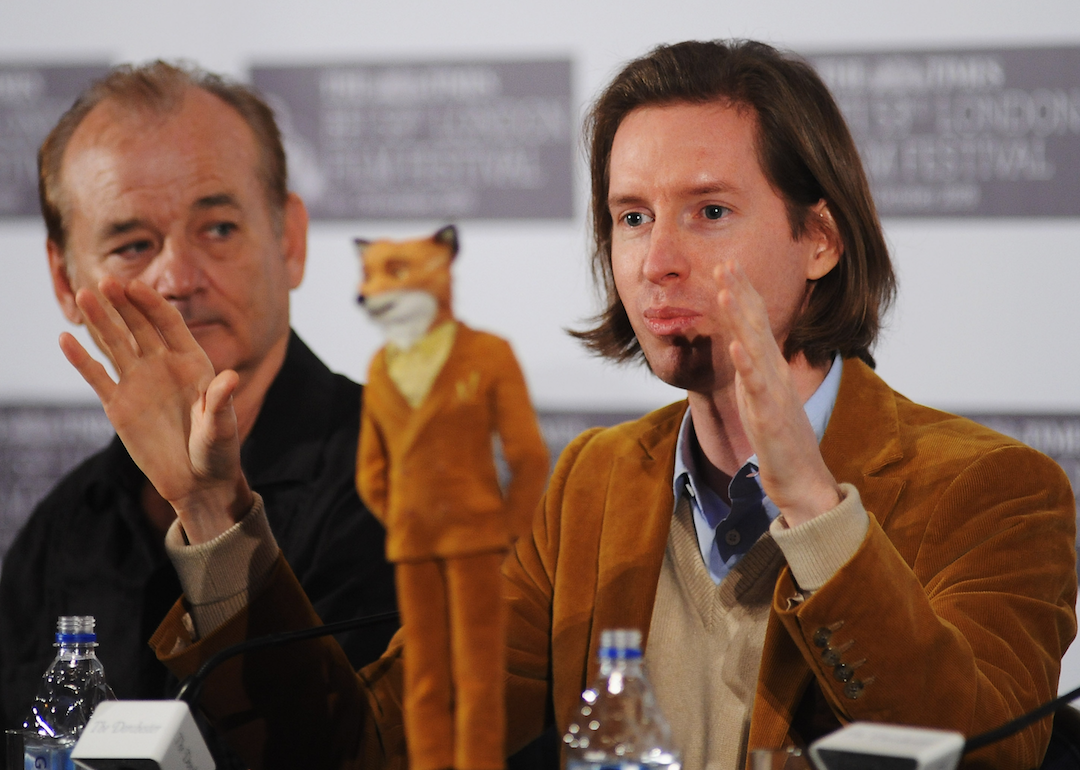 The stories behind your favorite Wes Anderson movies
Ian Gavan // Getty Images
The stories behind your favorite Wes Anderson movies
Wes Anderson films are known for possessing a precise, distinct signature that is at once whimsical and droll; technical and ironic.
Film critic Matt Zoller Seitz's definitive "The Wes Anderson Collection" explores the remarkable delivery of the director's movies with a compilation of Zoller's essays and interviews with Anderson on all his films up to "Moonrise Kingdom" in 2012. In the book, Seitz describes watching the short "Bottle Rocket" and recognizing a distinctive cinematic voice he recognized as simultaneously cool and warm.
Anderson's film style revels in an undeniable hipster vibe. There's a self-conscious sense of a director schooled in art cinema and American pop classics. His films carry references to Alfred Hitchcock, Orson Welles, Akira Kurosawa, and Satyajit Ray—as well as directors from the French New Wave, like Francois Truffaut and Jean-Luc Godard. His work also shows the influence of directors from the 1970s American New Wave, including Martin Scorsese, Francis Ford Coppola, and Roman Polanski. Anderson's work immerses viewers in a film style that displays cultivated vision alongside a tone that's accessible and almost childlike in its sense of the wonder at cinematic possibilities.
These films have a unique and idiosyncratic mise-en-scène—a design with intensive detail in shot compositions that resemble tableaus or illustrations filled with meaningful props and affective light and color schemes. Anderson's movies are remarkable for their sense of control and directness, often read as ironic and quaint. They're also famous for giving actors' parts with quixotic intensity and deadpan quirk. Anderson often works with a recurring cast that includes the likes of Bill Murray, Owen Wilson, Luke Wilson, Jason Schwartzman, Adrien Brody, and Tilda Swinton.
Anderson films also feature recurring themes centered on grief and anxiety within the human experience, while finding ironic and ambiguous meaning in the glory of the mundane. His films often feature recurring father figures such as Royal Tenenbaum, Steve Zissou, and Herman Blume, as well as lost young boys or sons who seek a place in an odd, precisely beautiful, and heartbreaking world.
Stacker has curated a gallery of Anderson films in chronological order and their accompanying scores from Metacritic, IMDb, and Rotten Tomatoes. These movies are iconic for their quirky details and ironic whimsy—and here are the stories behind each of them, from "Bottle Rocket" to "Isle of Dogs."
You may also like: Award-winning TV shows that ended in controversy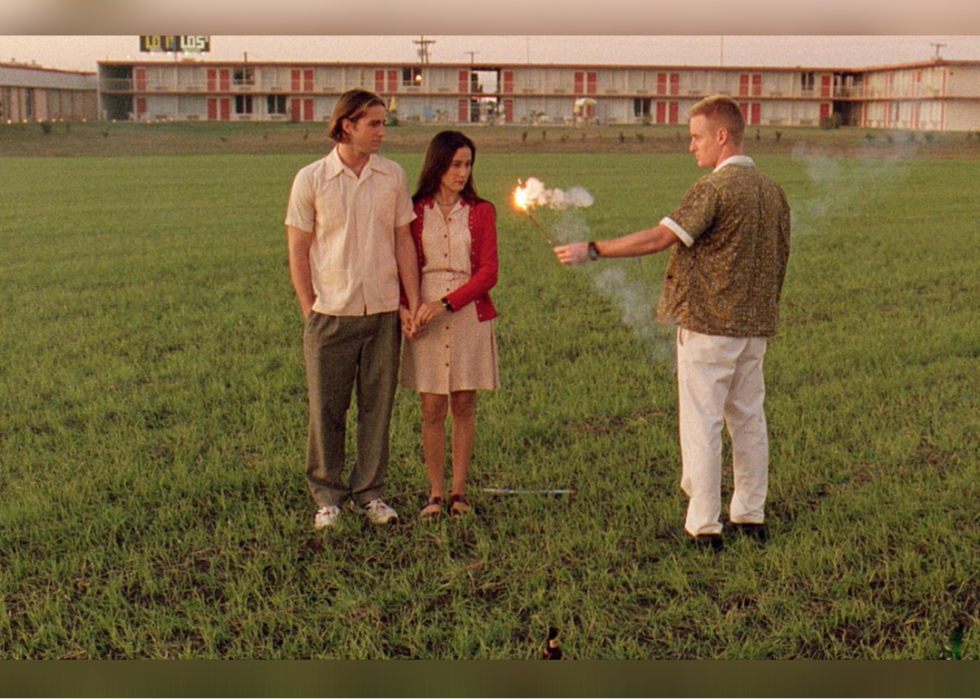 1 / 9
Bottle Rocket (1996)
- Metascore: 66
- IMDb user rating: 7.0
- Rotten Tomatoes: 85
- Runtime: 91 min
Wes Anderson's first movie began as a black-and-white short film, shot in installments to get the project off the ground. Anderson worked on the script with Owen Wilson, who also starred and would go on to co-write "Rushmore" and "The Royal Tenenbaums."
The collaborative friendship between Anderson and Wilson began in a playwriting class at the University of Texas. Wilson approached Anderson and launched into a conversation with a familiar closeness, "taking it for granted" that they didn't know each other yet. This scene, described in "The Wes Anderson Collection," matches the quaint positivity of the characters the two would create. On the strength of the short film, Anderson and Wilson got studio support to make "Bottle Rocket" into a feature film; both careers launched from there.
2 / 9
Rushmore (1998)
- Metascore: 86
- IMDb user rating: 7.7
- Rotten Tomatoes: 89
- Runtime: 93 min
Anderson wanted Bill Murray for the role of Herman Blume, a magnate who young Max (Jason Schwartzman) asks to fund an aquarium. Herman and Max end up having a crush on the same school teacher (Olivia Williams), which becomes the film's melancholy and engaging center. Murray was drawn to the screenplay and agreed to work for scale: just $9,000 and a percentage of the profits. He also paid for some of the film, reportedly offering Anderson a check for $25,000 for a helicopter scene that didn't make it into the final cut. In "The Wes Anderson Collection," the director recalls that at one point in "Rushmore," Max asks Herman for $35,000, but only gets $2,500—in real life, Anderson got an actual check.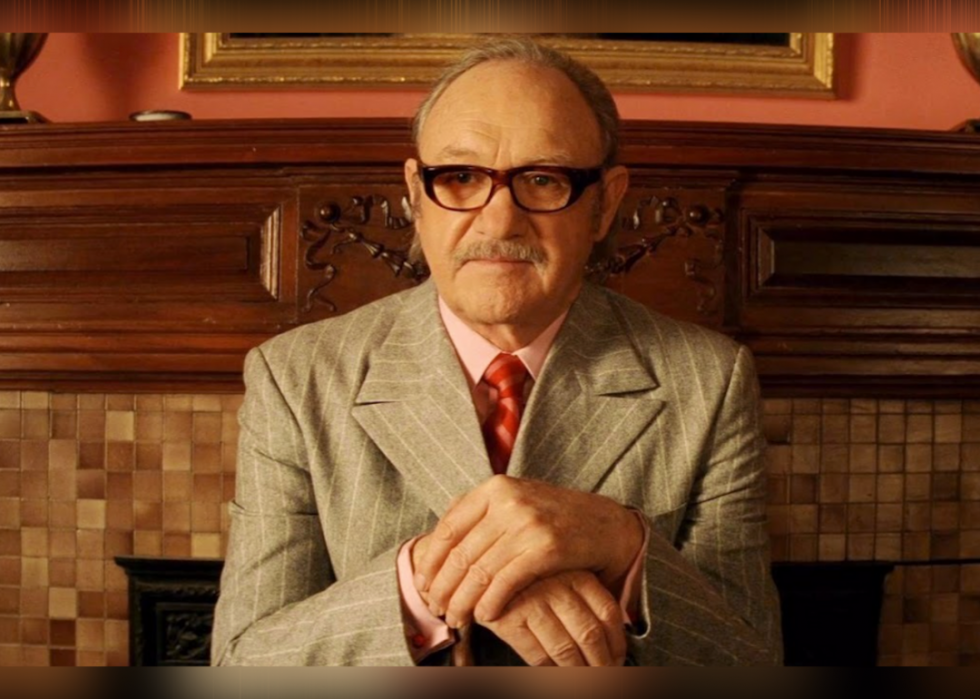 3 / 9
The Royal Tenenbaums (2001)
- Metascore: 76
- IMDb user rating: 7.6
- Rotten Tomatoes: 80
- Runtime: 110 min
Anderson wrote the title role of Royal Tenenbaum with Gene Hackman in mind, and the legendary actor reportedly wasn't happy about that. Reluctantly, Hackman agreed to do the film, turning in a signature performance that features his masterful star quality. When the cast was reunited at the 10th-anniversary screening (Hackman didn't attend), details came to light about the conflicts between Anderson and his leading man. Anderson still spoke highly about the actor saying, "He's a huge force and I really enjoyed working with him. Even though he was very challenging with me, it was very exciting seeing him launch into these scenes." "The Royal Tenenbaums" was one of Hackman's last films before his official retirement in 2004.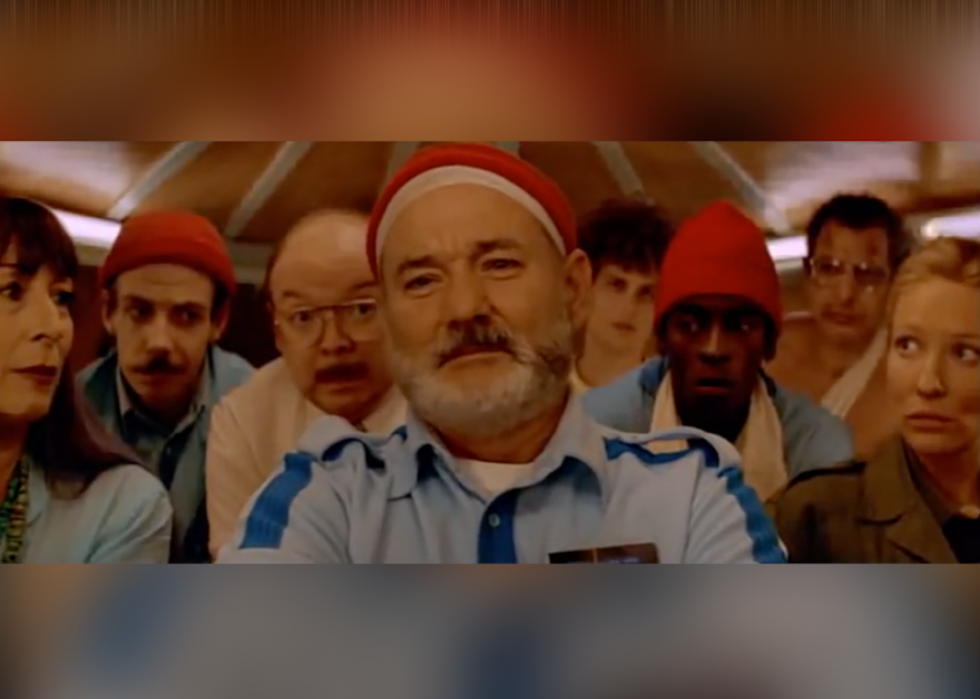 4 / 9
The Life Aquatic With Steve Zissou (2004)
- Metascore: 62
- IMDb user rating: 7.3
- Rotten Tomatoes: 56
- Runtime: 119 min
Bill Murray plays a marine biologist and documentarian in this film that features familiar Anderson themes about grief and a hero father figure whose self-centeredness transforms by the end of the movie. The story was inspired by Anderson's fascination with oceanographer Jacques Cousteau who both published books and had a documentary TV show. In "The Wes Anderson Collection," the director remarks that Cousteau struck him as a "star," not only a "superhero scientist," but a multi-dimensional figure who ran the sea-faring operation and the required travel with precision and control. Anderson based Zissou on this image of Cousteau. Cousteau also ties to the film's famous scene of a "boat chopped in half," a large, dollhouse-style rendering of a ship that's introduced by Murray as Zissou saying, "Let me tell you about my boat."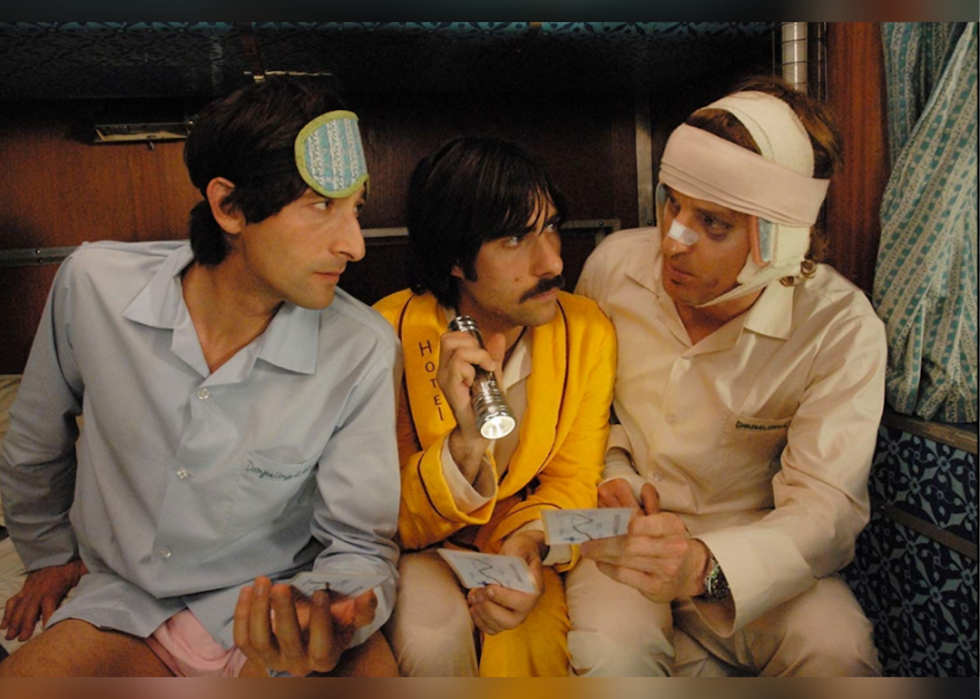 5 / 9
The Darjeeling Limited (2007)
- Metascore: 67
- IMDb user rating: 7.2
- Rotten Tomatoes: 69
- Runtime: 91 min
"The Darjeeling Limited" follows three brothers who travel across India together following their father's death. It's a travelogue film from the perspective of a stranger in an even stranger land that also was inspired by the work of Indian auteur Satyajit Ray's "The River" and "Teen Kanya," as well as Louis Malle documentaries on India. In "The Wes Anderson Collection," Anderson also describes the detailed journals of a traveling friend which he named, "The Musings of a Completely Unfeeling American Abroad." That description perfectly aligns with Anderson's fey and ironic aesthetic, but the director was also looking at exploring "narcissistic" characters who travel abroad in a closed way before opening up by the end of the film, or at least "trying," as he puts it.
You may also like: Song of the summer the year you graduated high school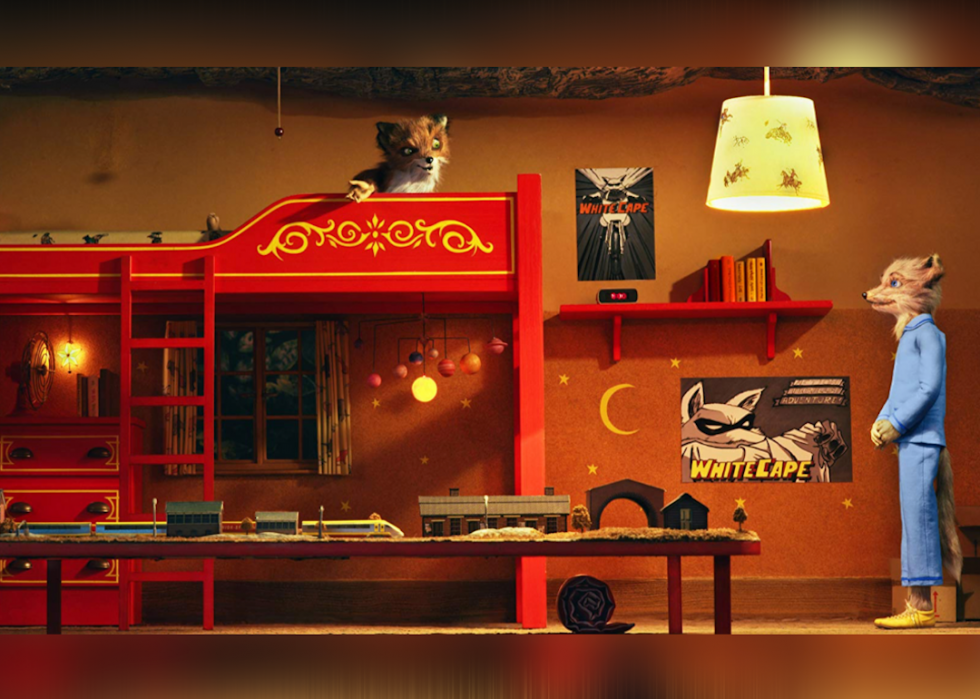 6 / 9
Fantastic Mr. Fox (2009)
- Metascore: 83
- IMDb user rating: 7.8
- Rotten Tomatoes: 92
- Runtime: 87 min
Adapted from a children's book by Roald Dahl, "Fantastic Mr. Fox," uses stop-motion animation but very little CGI or "green-screen-type stuff," as Anderson explains to Zoller Seitz. Anderson's animated film style was influenced by stop-motion TV classics like "Rudolph the Red-Nosed Reindeer," in a look that actively resists the smooth perfection of CGI worlds. The film was shot in "12 frames per second, instead of a more fluid 24," embracing a jerkier movement for the puppets. The puppet figures, which numbered more than 500 and were made in multiple scales, were created with meticulous precision and painstaking detail that included real animal fur and intensive costumes. Animators worked for more than two years to achieve Anderson's "exacting specifications." The film uses much of his signature cinematography, including dollhouse shots, lateral pans, and tilts—though Anderson explains in "The Wes Anderson Collection," that the pans didn't look right with animated sets.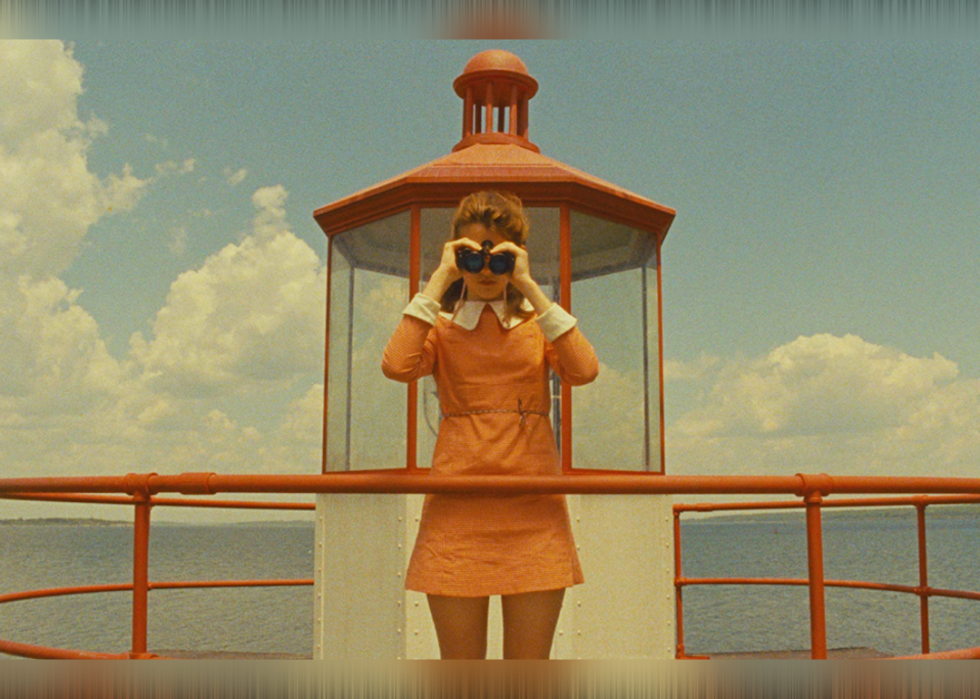 7 / 9
Moonrise Kingdom (2012)
- Metascore: 84
- IMDb user rating: 7.8
- Rotten Tomatoes: 93
- Runtime: 94 min
One of the many thematic inspirations for "Moonrise Kingdom" concerns voyeurism: the act of watching. Of course, that practice—spying on characters, gaining intimate view into their private worlds— is the hallmark of the movie-going experience. Anderson's sets and props are filled with precise, intense details that make otherwise mundane objects like props and sets grand and alluring. This delight in looking is evidenced in the many panning shots across sets or the dollhouse shots which open up closed spaces. Such detail also comes across in close-ups and inserts. "Moonrise Kingdom" directly references Alfred Hitchcock's "Rear Window," one of Anderson's strongest influences as relayed to Zoller Seitz. Suzy (Kara Hayward) often looks through binoculars, referencing both "Rear Window" and Satyajit Ray's "Charulata," both films where characters look through a camera lens or binoculars while framed in windows, emphasizing the idea of spying and watching.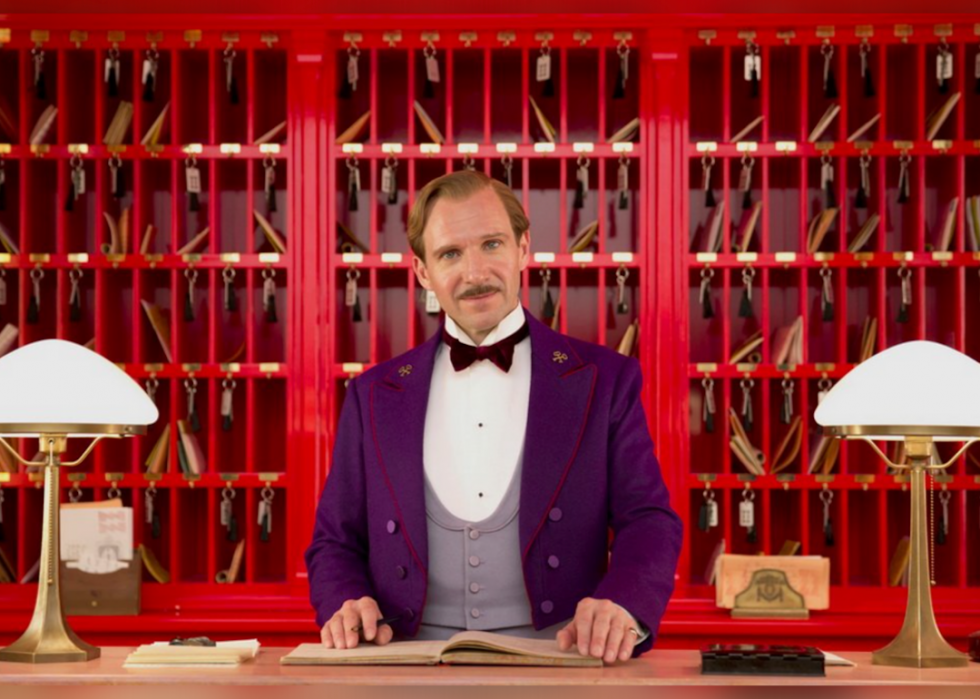 8 / 9
The Grand Budapest Hotel (2014)
- Metascore: 88
- IMDb user rating: 8.1
- Rotten Tomatoes: 91
- Runtime: 99 min
Anderson joked that "The Grand Budapest Hotel" plagiarizes the work of writer Stefan Zweig: The film is an homage to the once-famous author. Anderson discovered one of Zweig's novels in a Paris bookstore and the film credits name the author's writings as inspiration. "The Grand Budapest Hotel" uses a frame narrative, "a story within a story, one of Zweig's favourite devices." The film focuses on themes from Zweig's writings and life, including his habit of staying in luxury hotels—a setting he uses for many of his works (and which Anderson used for the film). Zweig, an Austrian Jew, rose to literary fame during the '20s and early '30s before the rise of the Third Reich forced him from his homeland—into exile and a tragic death. The film's style features Anderson's signature whimsy, but also, as one review puts it, "heartbreak, and a bruised romantic's view of the past."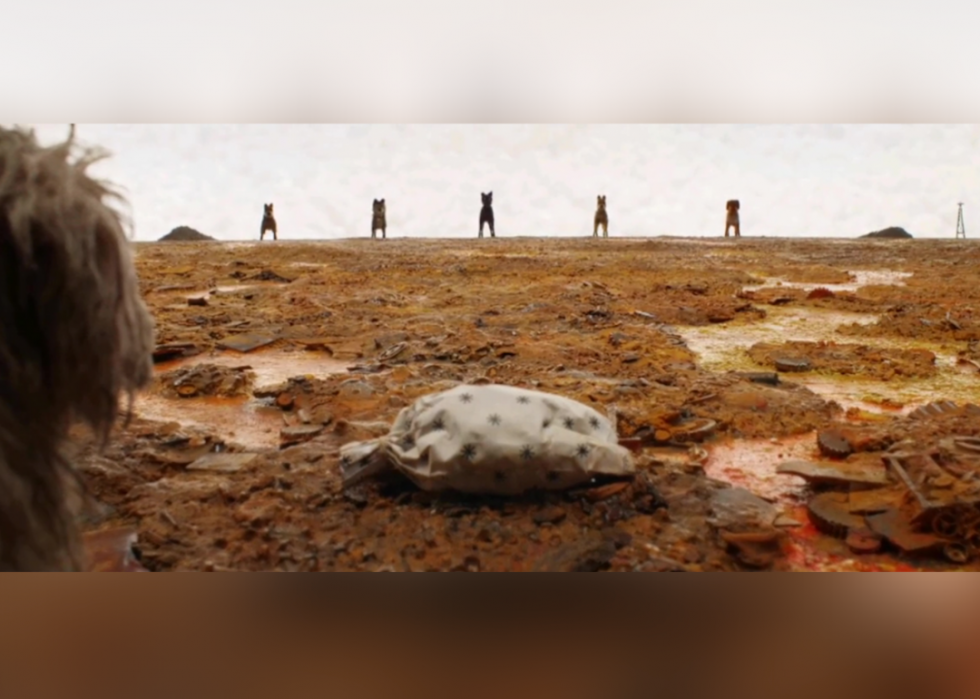 9 / 9
Isle of Dogs (2018)
- Metascore: 82
- IMDb user rating: 7.9
- Rotten Tomatoes: 90
- Runtime: 101 min
Before the release of "Isle of Dogs," a stop-motion animated film set in Japan, Anderson disclosed it was influenced by the work of auteur Akira Kurosawa. Critic Charles Bramesco went through five of the Japanese director's masterworks to explain how they're referenced in "Isle of Dogs." The film features a shot-by-shot reference to Kurosawa's most influential film, "Seven Samurai," which has influenced spaghetti Westerns and other films with famous stand-offs. In "Isle of Dogs," a canine gang exiled on a dilapidated island helps a young boy search for his lost dog. Early in the film, the gang faces off with a rival dog pack. Bramesco describes the scene as "alternating rhythmically between wide shots of the assembled combatants and tighter close-ups of each of their faces as they steel themselves for battle."
You may also like: Award-winning TV shows that ended in controversy