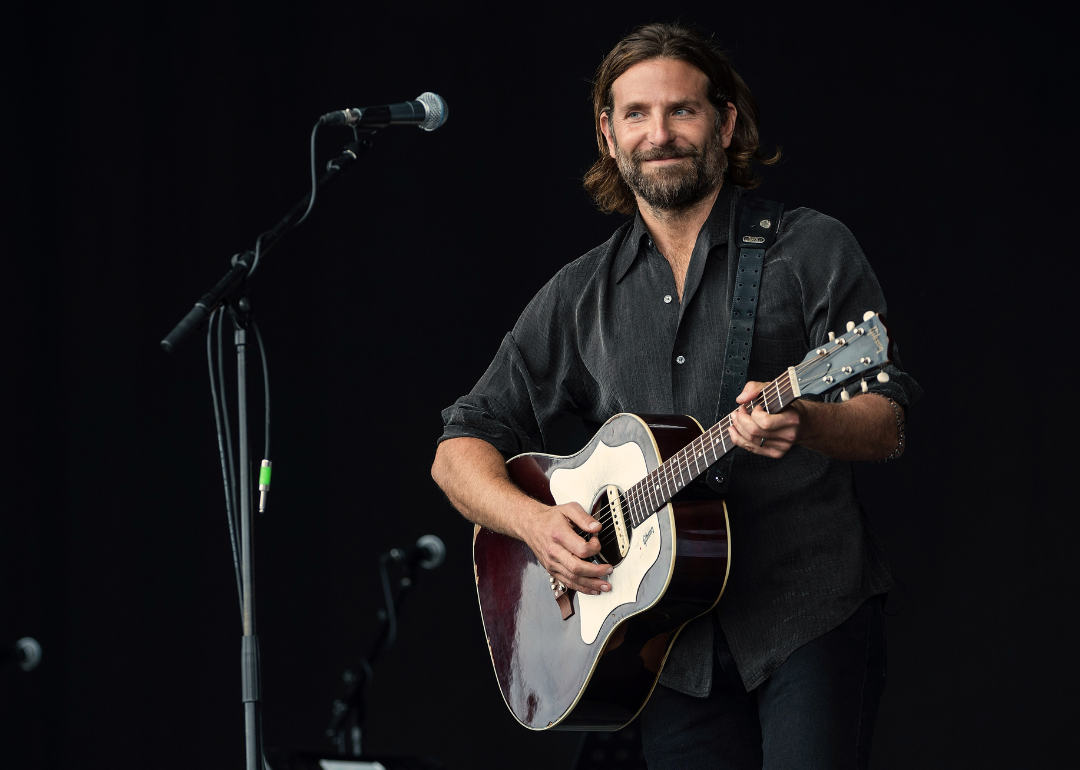 Stacker Studio
10 actors who learned an instrument for a role
10 actors who learned an instrument for a role
Films about musicians and the music business have long captured the public imagination. In recent years, movies like "Elvis" and "Bohemian Rhapsody" have illuminated the personal struggles behind highly public music legends, a trend that shows no sign of slowing down, as movies about Bob Marley, Carole King, and Leonard Bernstein are all either in development or set to be released within the coming year.
While the actors portraying musicians may have an uncanny knack for emulating the movements, voices, and mannerisms of their subjects, it's often more of a challenge for them to actually play the music, instead of just convincingly faking it. Many films featuring music or vocals have famously used other musicians behind the scenes. In "My Fair Lady" and "West Side Story," for instance, Audrey Hepburn and Natalie Wood lip-synced to the vocals of Marni Nixon, who went uncredited in both films.
Some actors, however, have dedicated themselves to learning the instruments their subjects played, undergoing intensive training and practicing for hours every day. While the instrument doesn't always stick, some actors ultimately undergo an authentic transformation into musicians, blurring the lines between acting and reality.
To pull back the curtain on films and television shows depicting musicians, Skoove spotlighted 10 actors who learned an instrument for a role using interviews, news reports, and film databases.
This story originally appeared on Skoove and was produced and distributed in partnership with Stacker Studio.