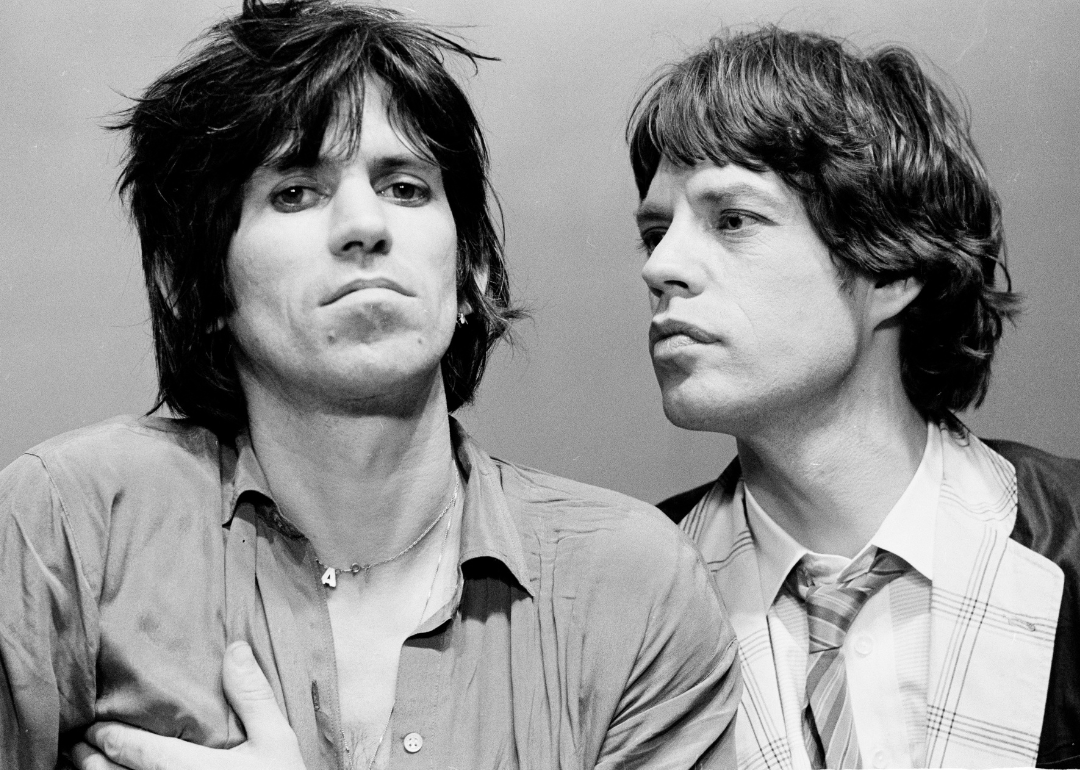 20 infamous band feuds from the '60s and '70s
Michael Putland // Getty Images
20 infamous band feuds from the '60s and '70s
Take musical groups full of big egos and even bigger hair, put them in two decades full of substance use and musical experimentation, and you have a recipe for some pretty gnarly fights. Stacker delved into 1960s and 1970s music history to uncover the backstage conflicts and behind-the-scenes drama of some of the era's most iconic bands, using information from interviews, memoirs, and news sources.
The conflicts range from silly—see the Who's Roger Daltrey growing impatient at how long it took to film a promo, leading to a physical altercation with Pete Townshend—to serious, like Johnny Ramone's tendency for violent outbursts and stealing his bandmate's great love.
While some squabbles resolved fairly quickly, others lasted for decades—several remain unsettled. Many groups survived the fallouts, like Fleetwood Mac miraculously holding strong for decades through the messy web of divorces, breakups, and affairs members engaged in throughout the early '70s. For others, these disputes spelled out the beginning of the end for some of the era's most iconic bands.
Read on to learn about the backstage arguments and grudges between your favorite musical acts.