25 musicians who broke barriers
Kevin Winter // Getty Images
25 musicians who broke barriers
Berry Gordy Jr. took an $800 loan from his family to found Tamla Records in 1959 in Detroit. The label was incorporated as Motown Record Corporation in 1960 and went on to sign such historic acts as Stevie Wonder, Diana Ross & the Supremes, and The Temptations, touching off an era representing some of the greatest musical gifts of the 20th century. Motown's influence widely resonates today, in genres as far-flung as rock 'n' roll, R&B, and hip-hop.
When Gordy launched the label, he opened up new avenues to success for Black musicians, singers, writers, and producers who had previously been underrepresented, underemployed, and underpaid for their talents. Motown Records was the first Black-owned label to reach national recognition and success—as well as the most successful independent label of all time and the most lucrative African-American-owned business of its era in the U.S., to boot.
The perseverance of Gordy—and all the talented people he represented—demonstrates the resiliency of the human spirit in the face of adversity. Other examples of this strength can be found throughout musical history. Ludwig van Beethoven, one of history's most famous musicians, started losing his hearing in his 20s. That didn't keep him away from the piano; he continued composing and playing even as he went deaf. Despite going blind from glaucoma when he was 6, Ray Charles mastered the piano and the saxophone to become a soul legend.
When the popularity of rock 'n' roll surged in the '50s, Black musicians still faced discrimination in the Jim Crow South. Segregated restaurants and hotels turned non-white musicians away. The Flamingos, an all-Black group inducted into the Rock & Roll Hall of Fame in 2001, weren't allowed to look at white fans in the audience—and were monitored by cops to ensure the rules were followed.
Women also fought (and continue to fight) against racism and sexism. Before Beyonce opened the doors for other black artists, Odetta James sang civil rights anthems and marched with Martin Luther King Jr. Shattering gender stereotypes, rocker Joan Jett showed that women musicians didn't have to be so polite. Others faced issues around their sexual identity: Performers like Queen frontman Freddie Mercury, Elton John, Melissa Etheridge, and K.D. Lang helped pave the way for LGBTQ+ musicians and all their fans.
Stacker created a list of 25 musicians who succeed despite challenges. Keep reading to learn more about the artists who broke barriers and carried on the precedent Motown set.
You may also like: 50 ways music has changed in the last 50 years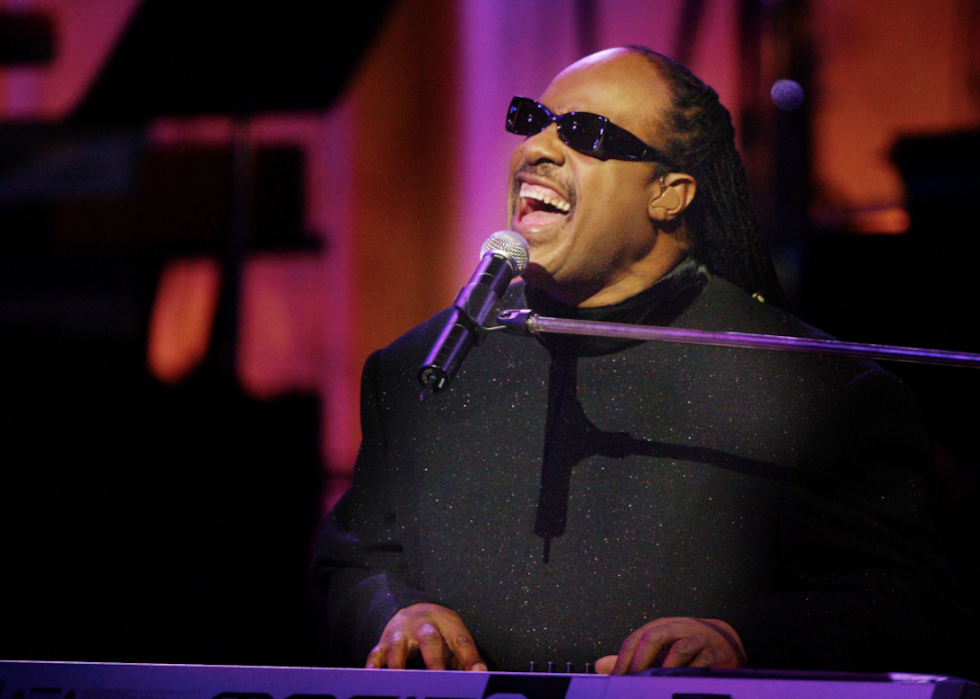 1 / 25
Kevin Winter // Getty Images
Stevie Wonder
Blinded by being given too much oxygen just after birth, Stevie Wonder—born Steveland Hardaway Judkins—learned to play the harmonica, drums, and piano before he was 10. Wonder signed with Motown Records in 1961 and promoted social justice and racial tolerance throughout his career, including singing the duet "Ebony and Ivory" in the '80s with Paul McCartney. During his career, he won 25 Grammy Awards, including the Lifetime Achievement Award in 1996, and was inducted into the Rock & Roll Hall of Fame.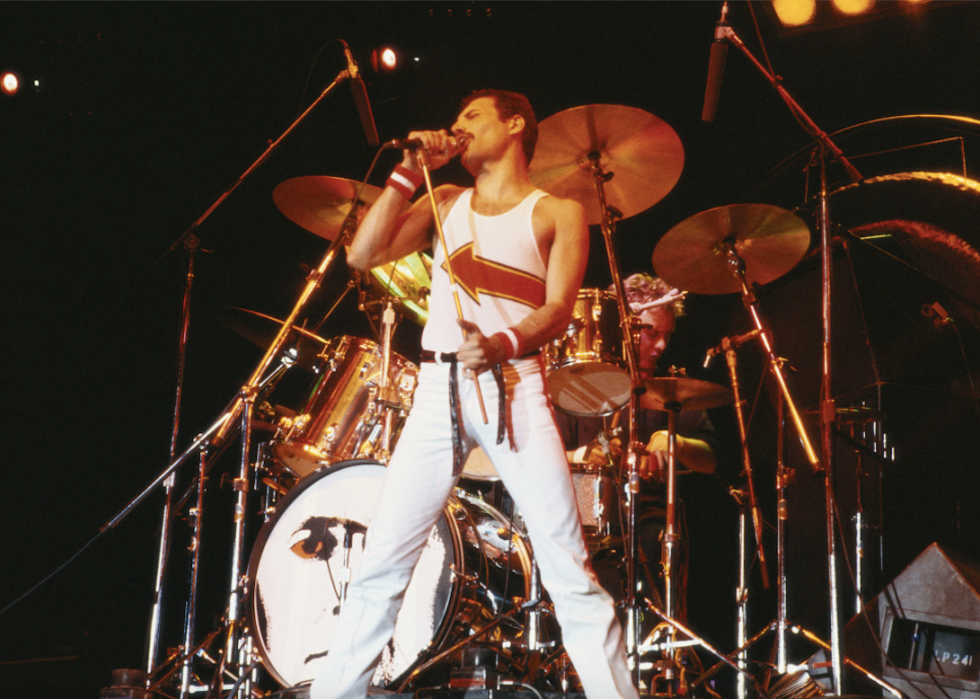 2 / 25
Fox Photos // Getty Images
Freddie Mercury
Freddie Mercury, born Farrokh Bulsara, started the rock band Queen in the early '70s. Mercury, who said he was bisexual, challenged the heteronormative stereotypes around what a man should be like on stage. Although he was known for his skin-tight costumes and charismatic stage presence, many have said Mercury was actually shy when he wasn't performing.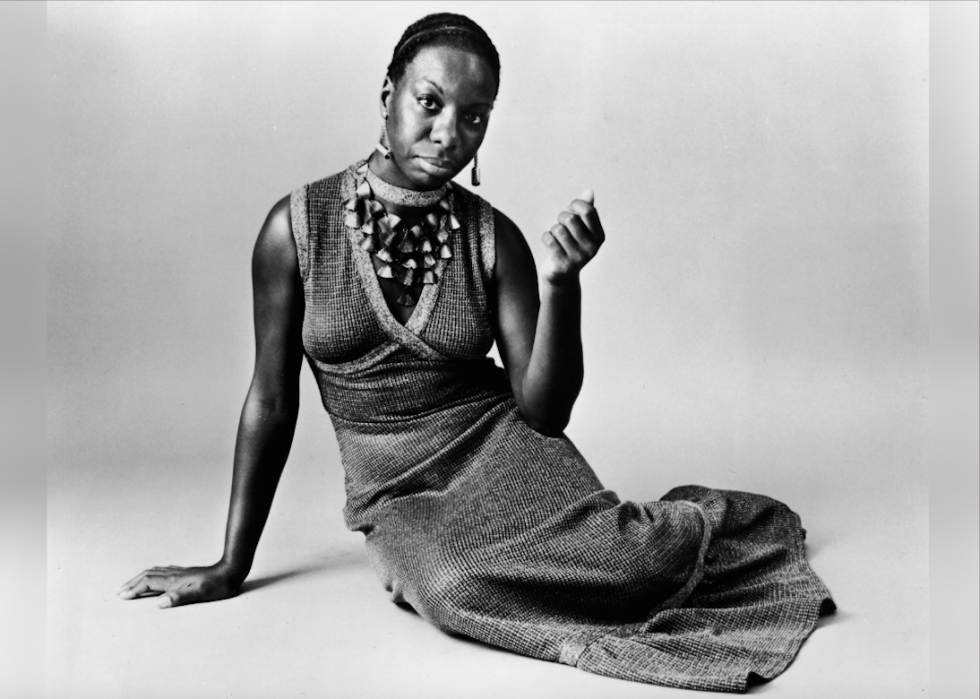 3 / 25
Nina Simone
Jazz musician Nina Simone, who was classically trained but also loved folk, started playing the piano when she was 3. Simone used her music to speak out about racism and social justice during the Civil Rights Movement of the early '60s. Her music inspired modern Black artists like Lauryn Hill, Kanye West, and John Legend.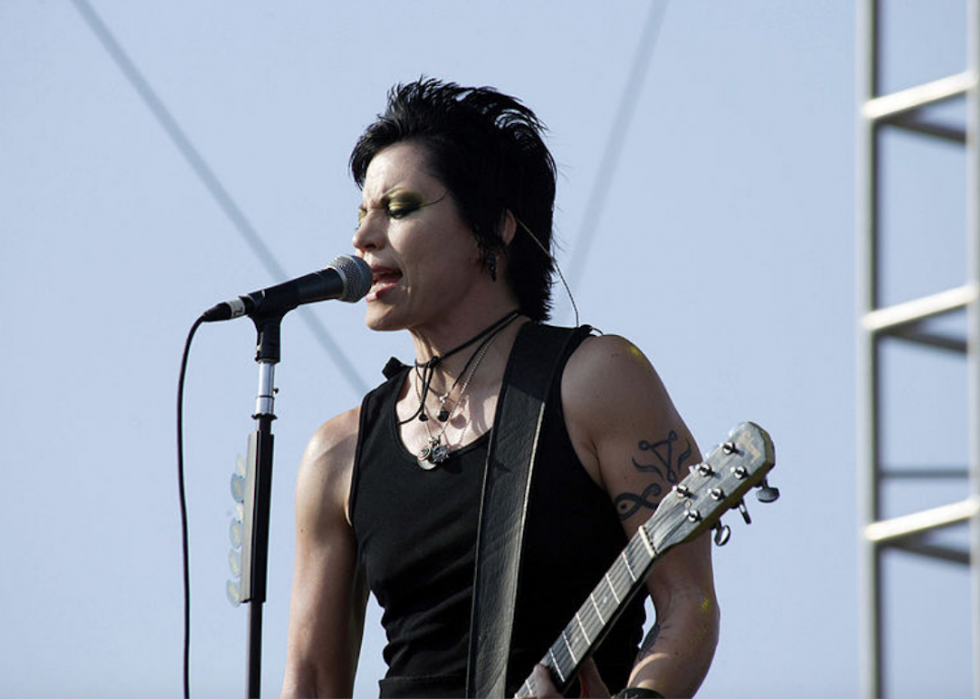 4 / 25
Steve Bibiano // Wikimedia Commons
Joan Jett
Joan Jett started performing with the all-girl rock band the Runaways in 1975. Along with fellow members Cherie Currie, Micki Steele, and Sandy West, Jett changed what it meant to be a woman in rock.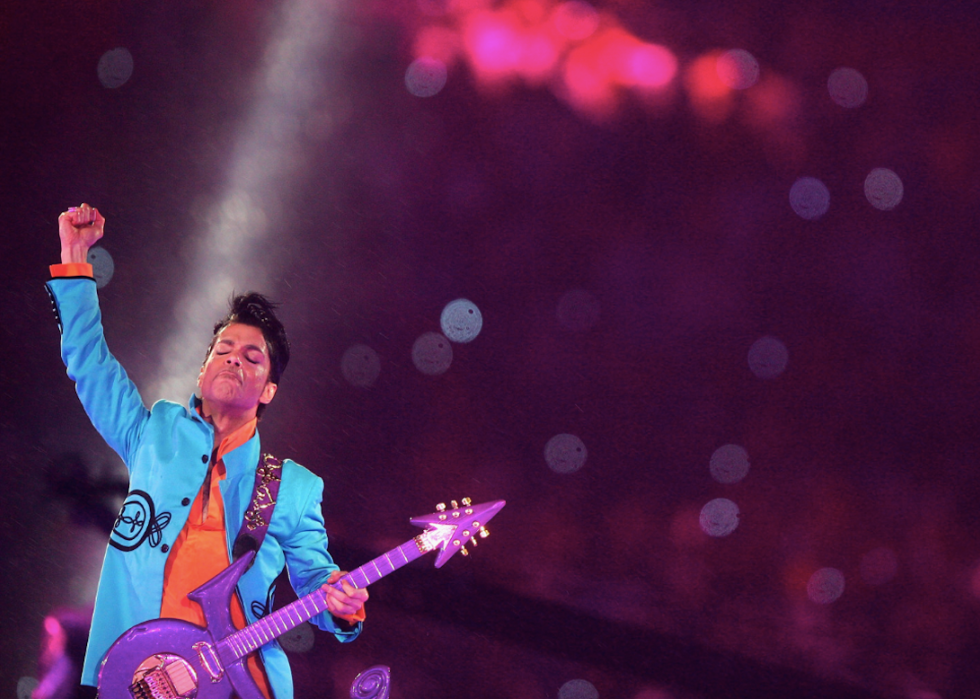 5 / 25
Jed Jacobsohn // Getty Images
Prince
Prince signed a contract with Warner Bros. when he was 17, launching a successful career that spanned 40 years. His first album came out in 1978, and "Little Red Corvette" was one of the first videos by a Black artist to appear on MTV. After his death in 2016, one of Prince's bandmates said he was a once-in-a-lifetime artist. "Prince broke so many barriers. He broke walls down. There were other people who did it, going back to Jimi Hendrix, Little Richard, but not like Prince," said Mark "Brownmark" Brown.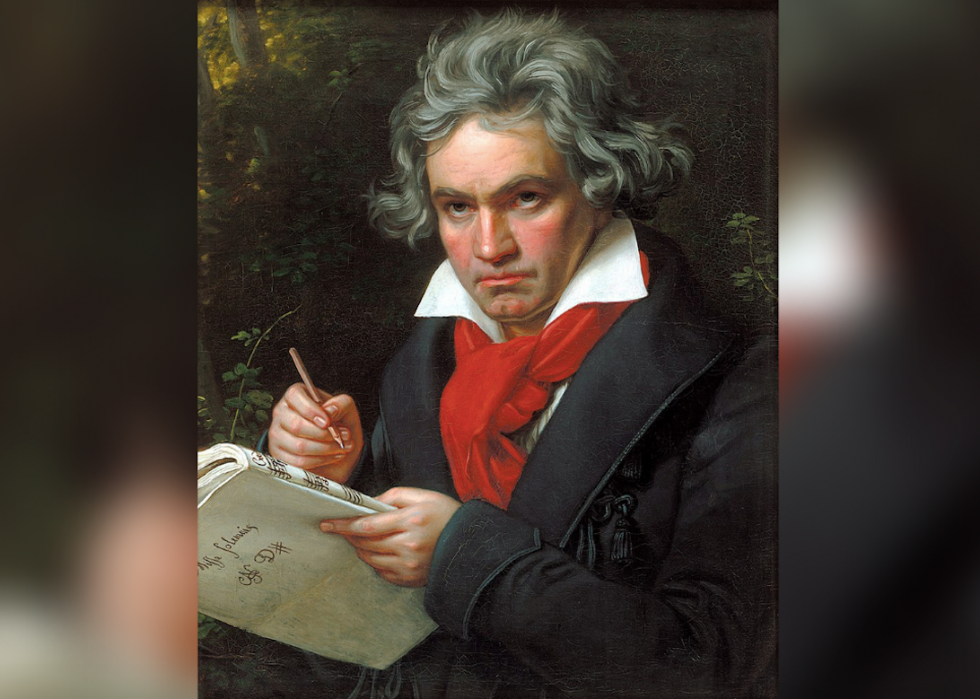 6 / 25
Joseph Karl Stieler // Wikimedia Commons
Ludwig van Beethoven
Born in Germany in 1770, Ludwig van Beethoven started playing the piano as a young boy, giving his first performance when he was 8. He began to lose his hearing when he was in his 20s. Throughout the decline of his health and hearing, he continued composing and playing the piano.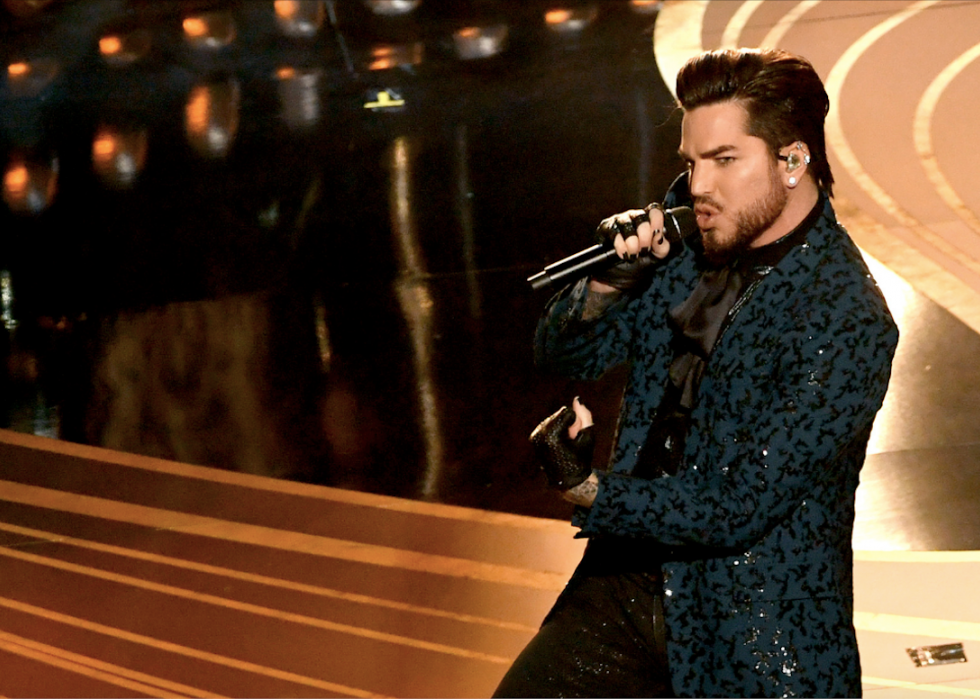 7 / 25
Kevin Winter // Getty Images
Adam Lambert
In 2009, American Idol runner-up Adam Lambert opened up about being "bi-curious" and gay. Lambert helped usher in a new era of gay acceptance simply because he was on a mainstream television show. At the time, only 37% of Americans supported same-sex marriage.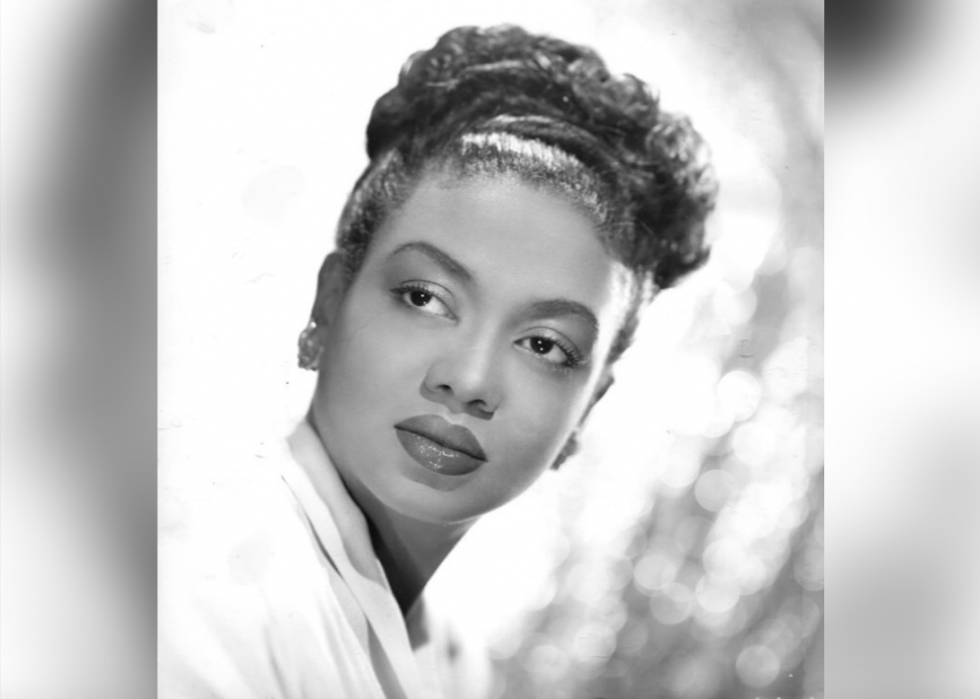 8 / 25
James Kriegsmann // Wikimedia Commons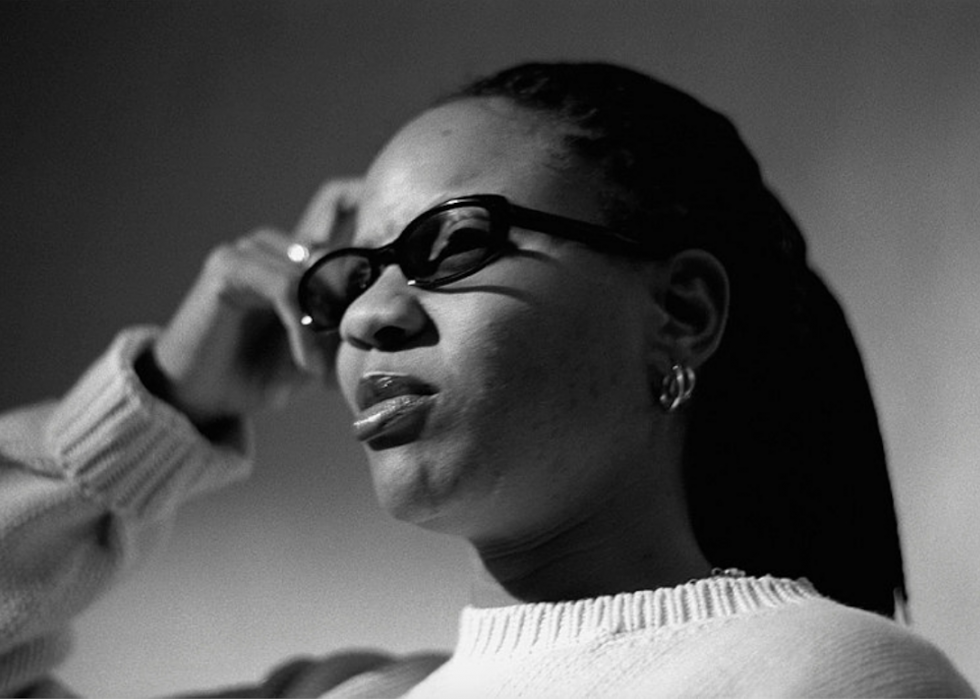 9 / 25
Mikamote // Wikimedia Commons
MC Lyte
Years before Nicki Minaj exploded on the rap scene, there was MC Lyte. Lana Michelle Moorer was the first female rapper to release a solo album and the first to be nominated for a Grammy. In 1993, her single "Ruffneck" was nominated for Best Rap Single. In 2006, she founded the Hip Hop Sisters Network, a non-profit organization that provides mentorship for young people and "promotes positive images of women of ethnic diversity."
.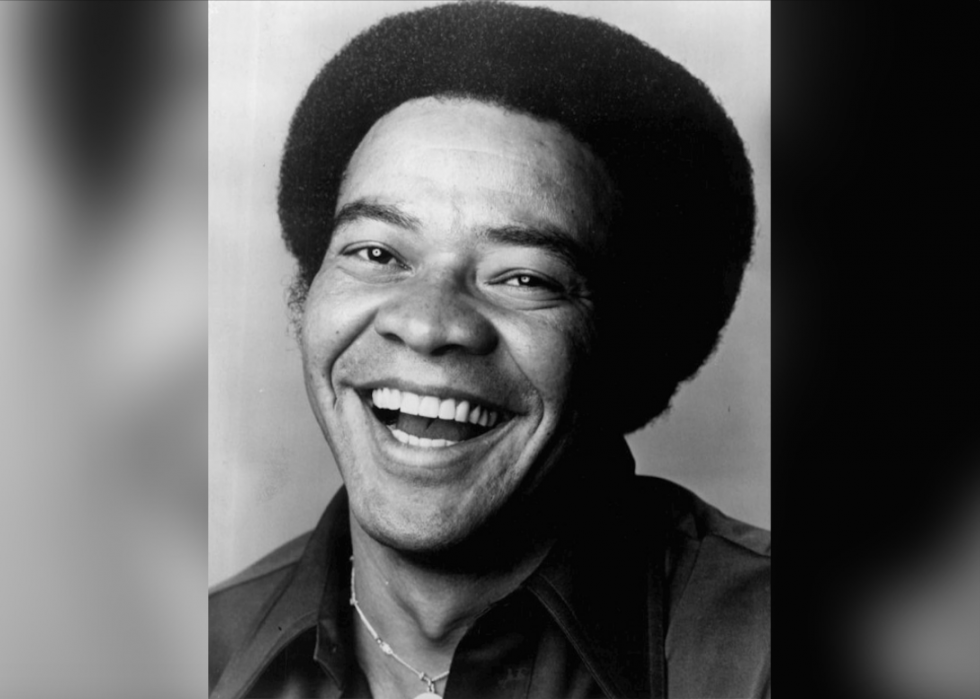 10 / 25
Columbia Records // Wikimedia Commons
Bill Withers
Though he was born with a stutter, Bill Withers went on to win three Grammys and was inducted into the Rock and Roll Hall of Fame in 2015. Withers, who shot to fame with "Ain't No Sunshine" in 1971, challenged racial stereotypes. "Not a lot of people got me," said Withers. "Here I was, this Black guy playing an acoustic guitar, and I wasn't playing the gut-bucket blues. People had a certain slot that they expected you to fit in to."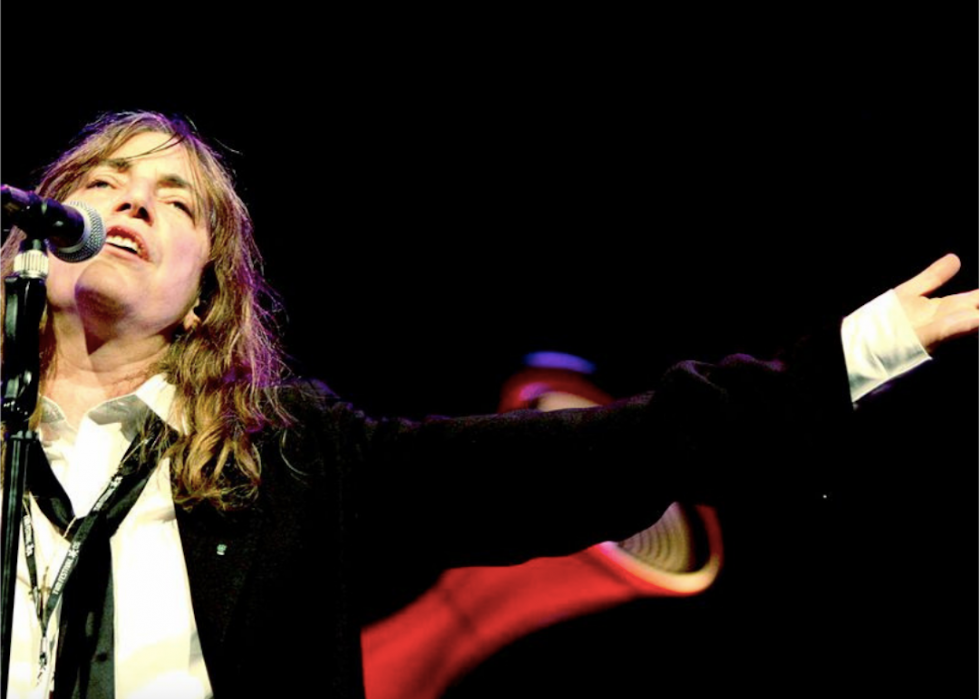 11 / 25
Daigo Oliva // Wikimedia Commons
Patti Smith
Patti Smith, another woman musician who defied the gender stereotypes of her era, moved to New York in the late '60s. She started her artistic career as a poet and later joined the New York punk scene in the '70s. She was inducted into the Rock & Roll Hall of Fame in 2007.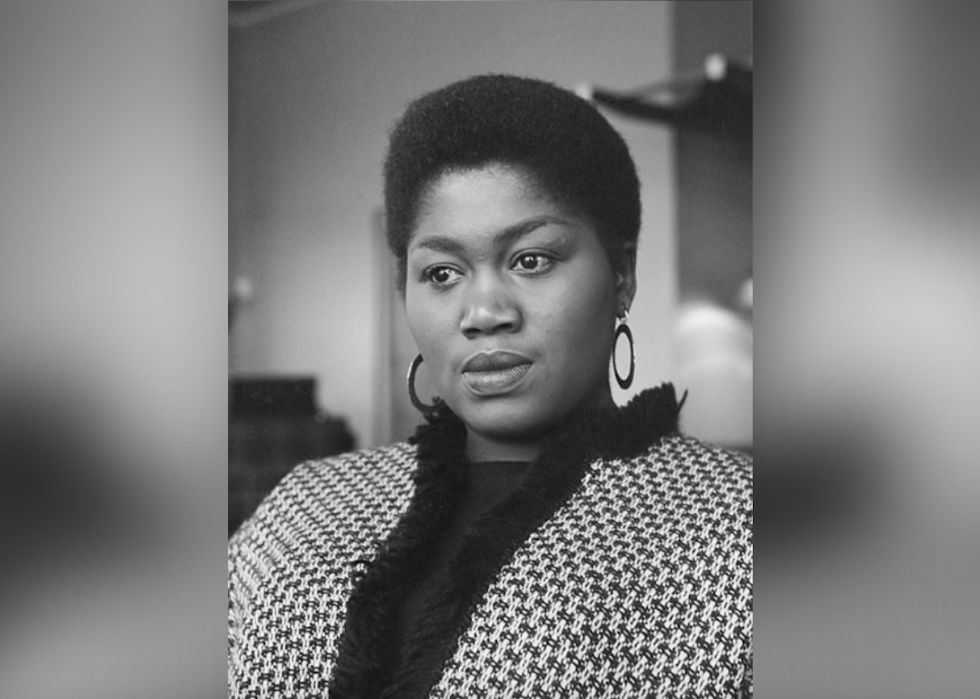 12 / 25
Jack de Nijs/Anefo // Wikimedia Commons
Odetta Holmes
Born during the Great Depression, Odetta Holmes faced poverty and racism before launching her folk career, a genre dominated by white singers at the time. She earned a music degree from Los Angeles City College, but started singing in New York nightclubs in the '50s. In 1960s, her music became political and she marched with Martin Luther King Jr.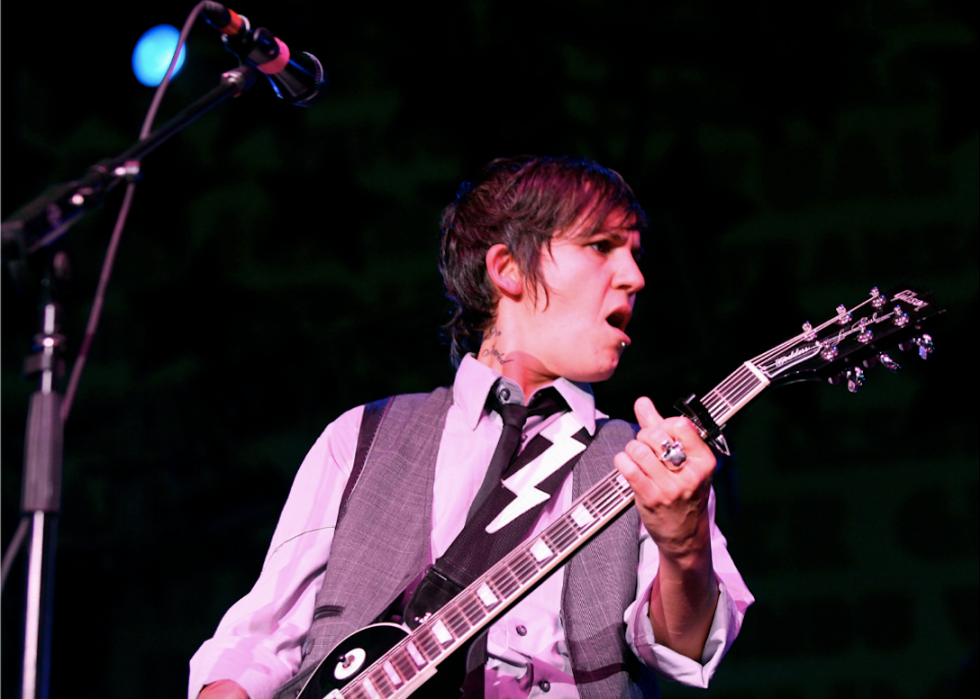 13 / 25
Mary Schwalm // Getty Images
Lucas Silveira
Canada-based rock and R&B singer Lucas Silveira started his career in the 2000s and is considered the first openly transgender man to have signed with a major record label. When Silveira began his transition,  he slowly eased himself onto testosterone because he was afraid to permanently lose his voice by "shocking" his vocal cords.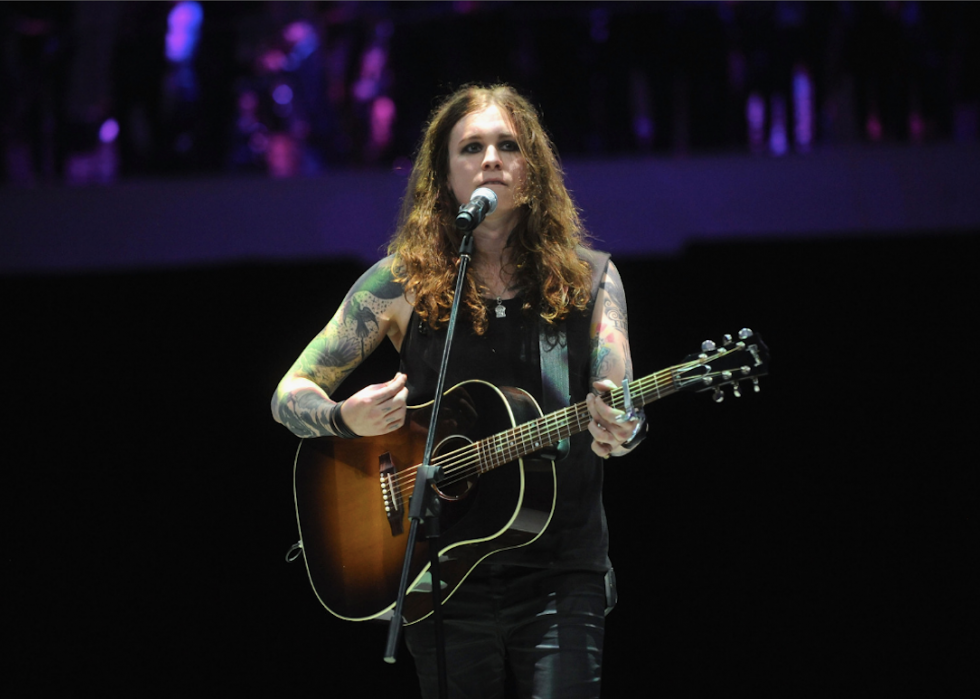 14 / 25
Brad Barket // Getty Images
Laura Jane Grace
In 2012, the lead singer of the punk rock band Against Me! became Laura Jane Grace and transitioned to female. The group later released "Transgender Dysphoria Blues" and "Shape Shift With Me," albums exploring issues of gender identity.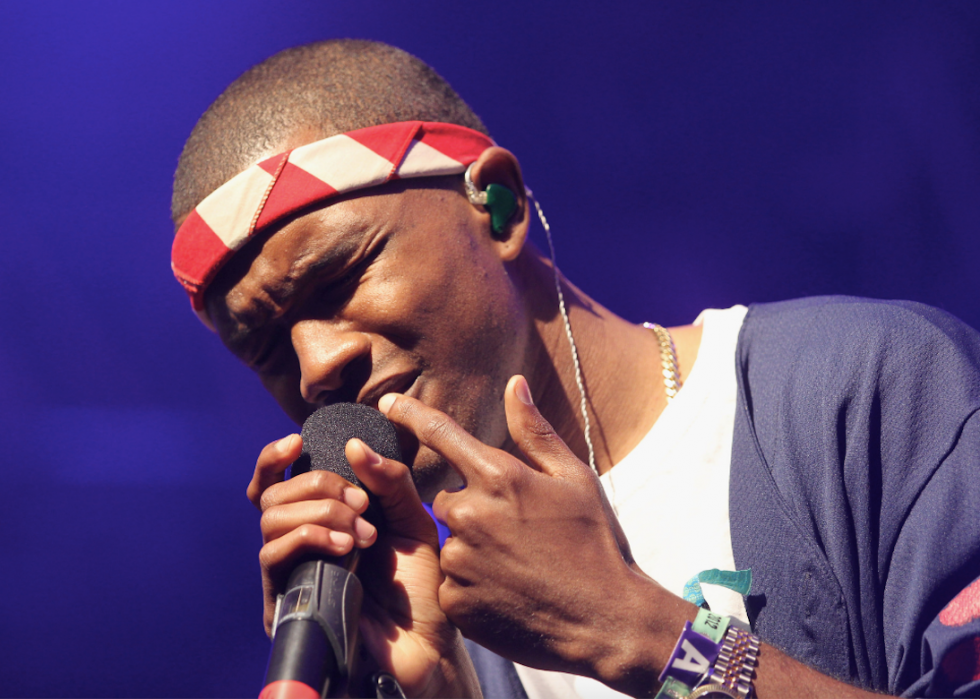 15 / 25
Karl Walter // Getty Images
Frank Ocean
In 2012, rapper and R&B singer Frank Ocean told the world he was gay through a letter he posted on Tumblr. The hip-hop industry hasn't historically been known for being inclusive of women or the LGBTQ+ community, but Ocean has helped to change that by writing and singing about queer issues.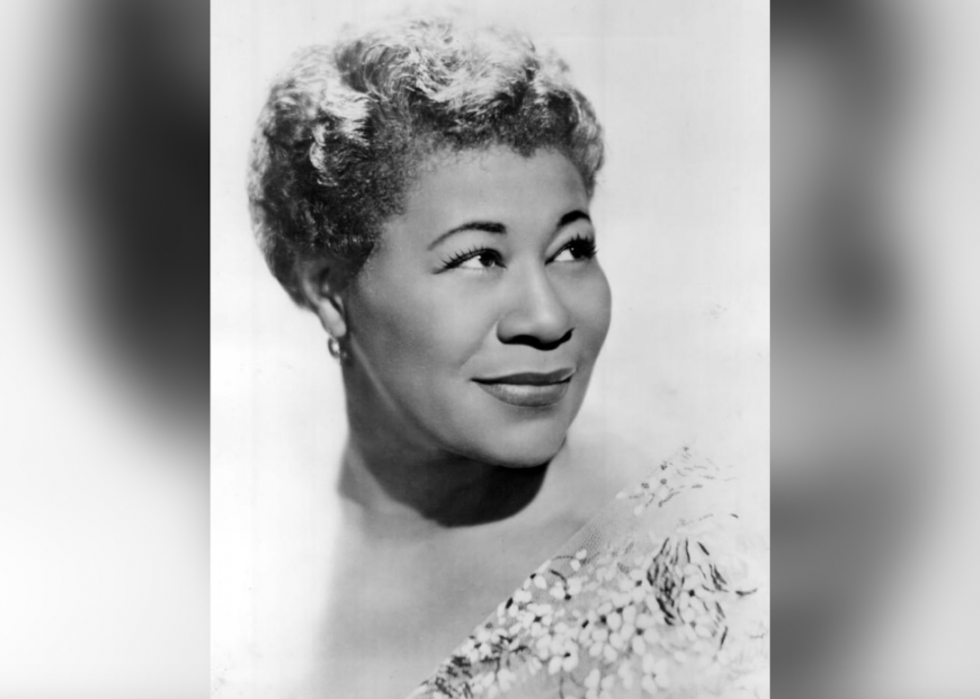 16 / 25
Lewin/Kaufman/Schwartz // Wikimedia Commons
Ella Fitzgerald
Ella Fitzgerald won a talent contest at the Apollo Theater when she was just a teenager. In 1957, Fitzgerald became the first Black person to perform at the Los Angeles nightclub Mocambo.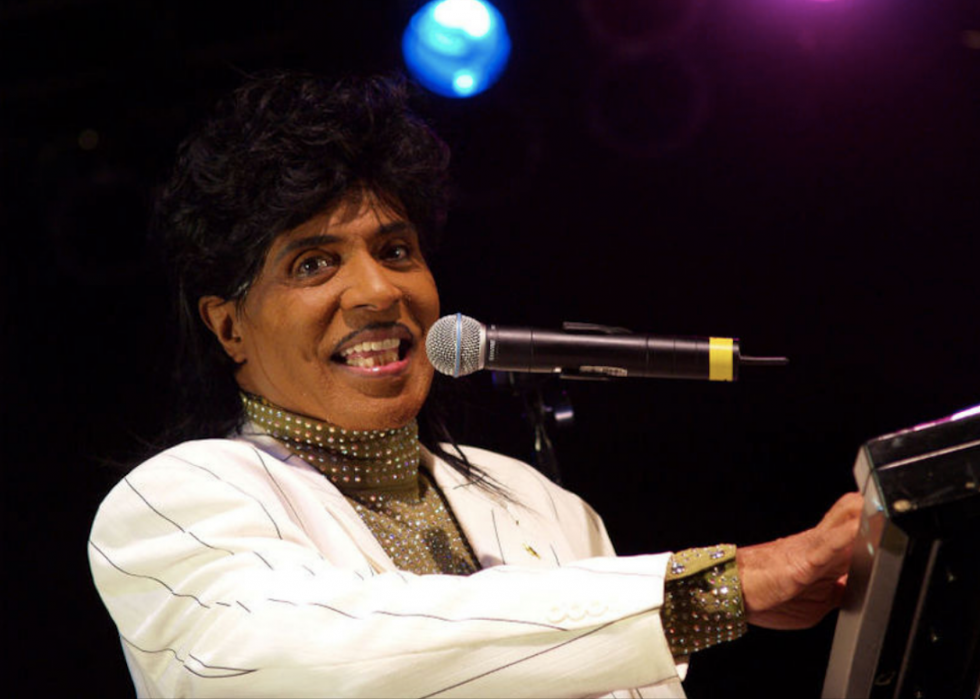 17 / 25
Anna Bleker // Wikimedia Commons
Little Richard
In 1951, Little Richard won a talent contest in Atlanta, eventually signing a record contract with RCA. Richard helped jump-start rock 'n' roll, and artists like Elvis Presley and The Beatles covered his songs. Little Richard was known for his flashy style when it came to clothes and piano playing, but he struggled to combine his religious beliefs with his sexual identity as a gay man.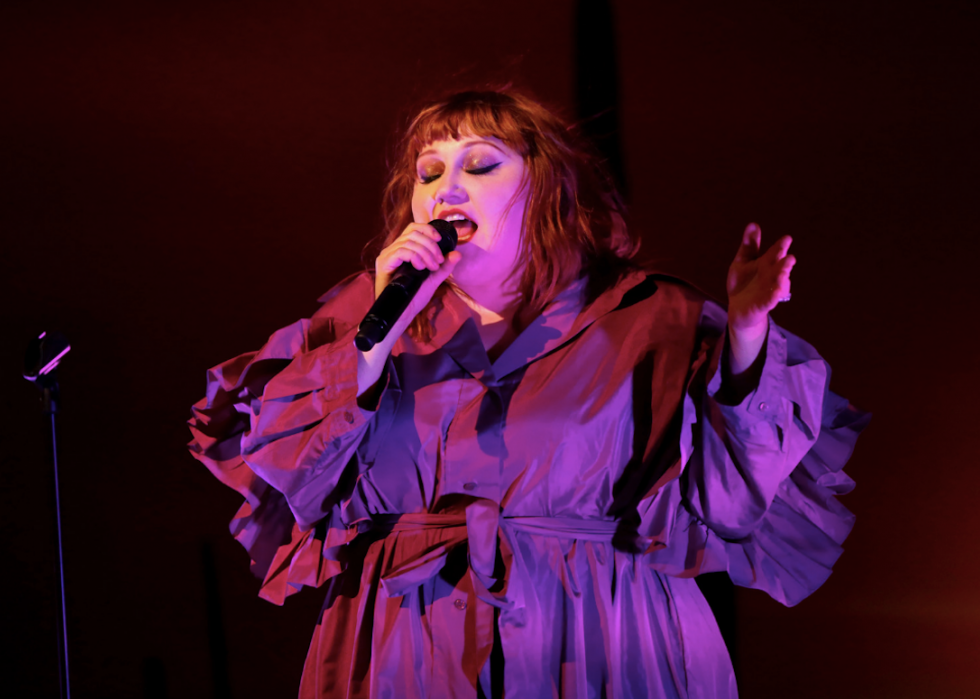 18 / 25
John Phillips // Getty Images
Beth Ditto
Before same-sex marriage became legal in all 50 states, Beth Ditto, formerly of the band Gossip, was singing about LGBTQ+ rights. In 2015, she married her partner Kristin Ogata in Oregon. Ditto is also a plus-sized model and designer. When asked about the scene she represents, Ditto said, "The homos and the weirdos know that our band is always going to be their friend. And at home, most of my friends play music and most of them are gay, and that's the truth."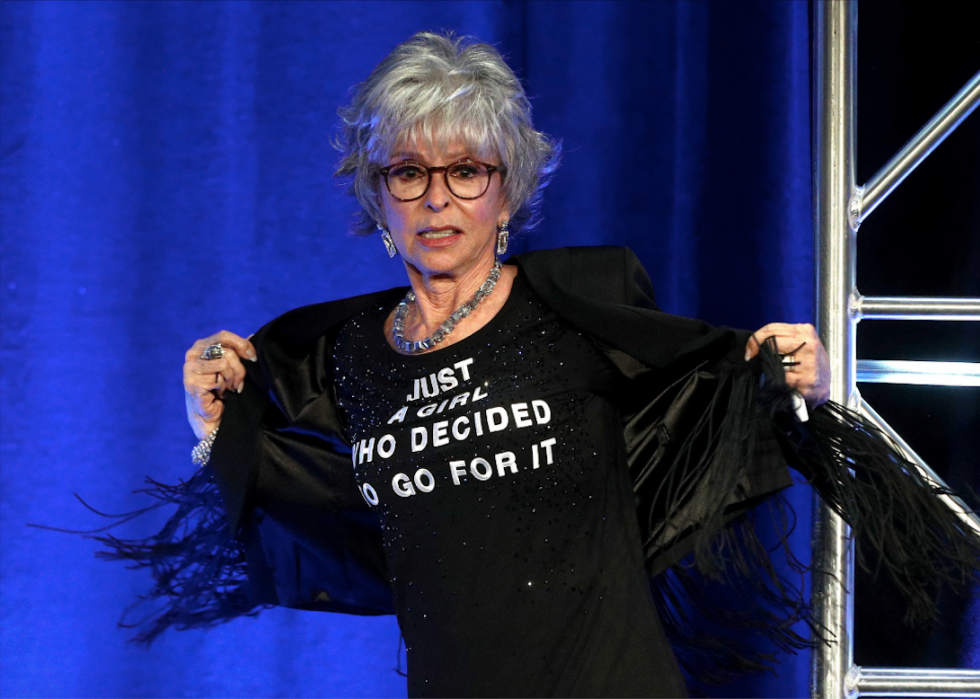 19 / 25
Frederick M. Brown // Getty Images
Rita Moreno
Singer and dancer Rita Moreno was the first Latina actress to take home an Oscar, winning Best Supporting Actress for her performance in "West Side Story." She later won two Emmys, a Grammy, and a Tony.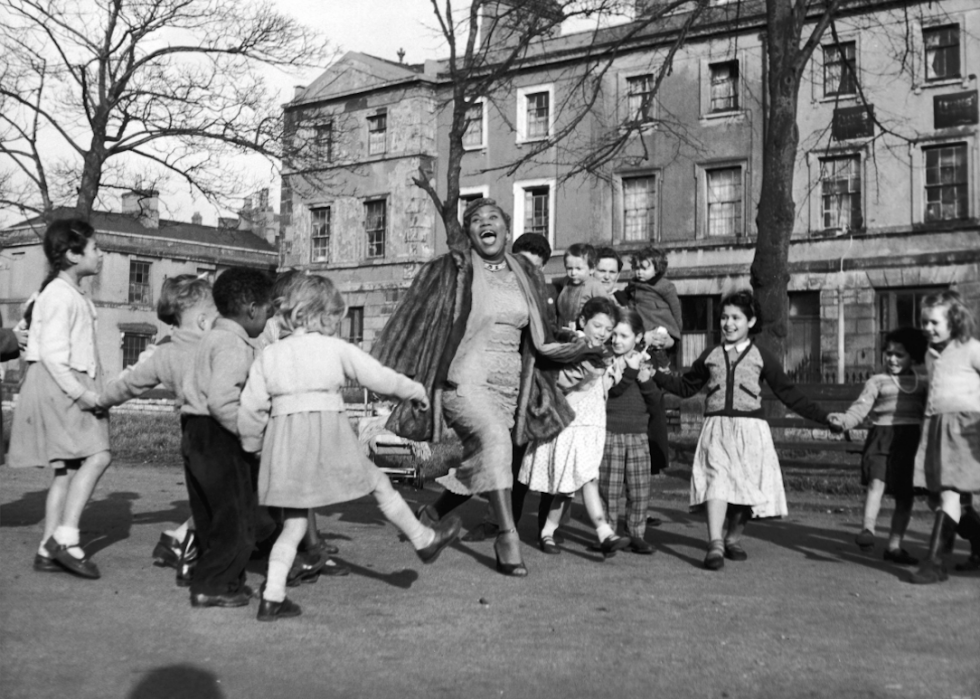 20 / 25
Chris Ware // Getty Images
Sister Rosetta Tharpe
Considered the "godmother of rock 'n' roll," Sister Rosetta Tharpe, a queer Black woman, rose to fame in the 1940s. She learned to play the guitar when she was 4, and her love of music led her to New York during the late '30s. Even though she was famous, segregation during the '40s kept her from eating in some restaurants or sleeping in whites-only hotels—she spent many nights sleeping on buses.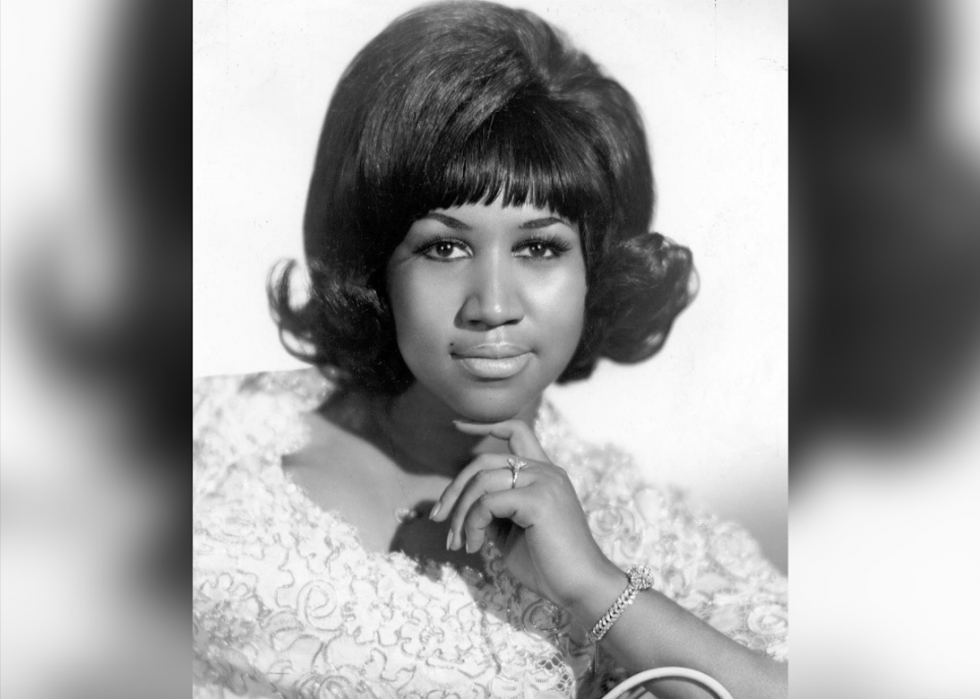 21 / 25
Atlantic Record // Wikimedia Commons
Aretha Franklin
Soul singer and civil rights champion Aretha Franklin won 18 Grammys during her career and in 1987 became the first woman inducted into the Rock & Roll Hall of Fame. "I think women have to be strong," said Franklin, otherwise, "some people will run right over you."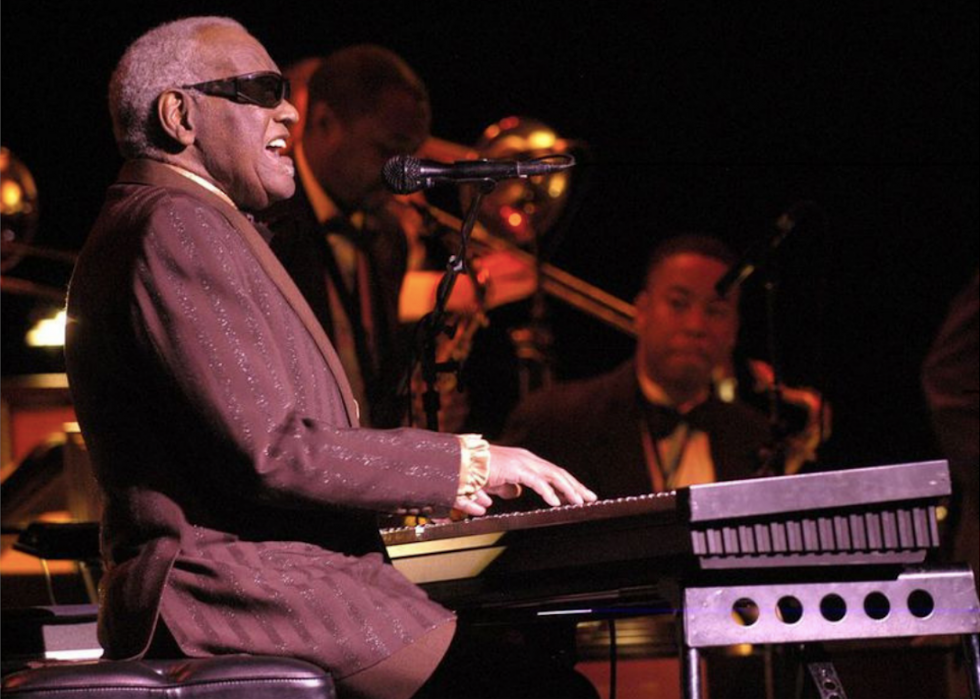 22 / 25
Victor Diaz Lamich // Wikimedia Commons
Ray Charles
At age 6, glaucoma robbed Ray Charles of his eyesight. Despite going blind, Charles learned to play the piano and saxophone, later becoming one of the most influential musicians of the 20th century, particularly during a time of severe racial discrimination and intolerance. When asked to describe his soulful music, Charles said: "It's a force that can light a room. The force radiates from a sense of selfhood, a sense of knowing where you've been and what it means. Soul is a way of life—but it's always the hard way."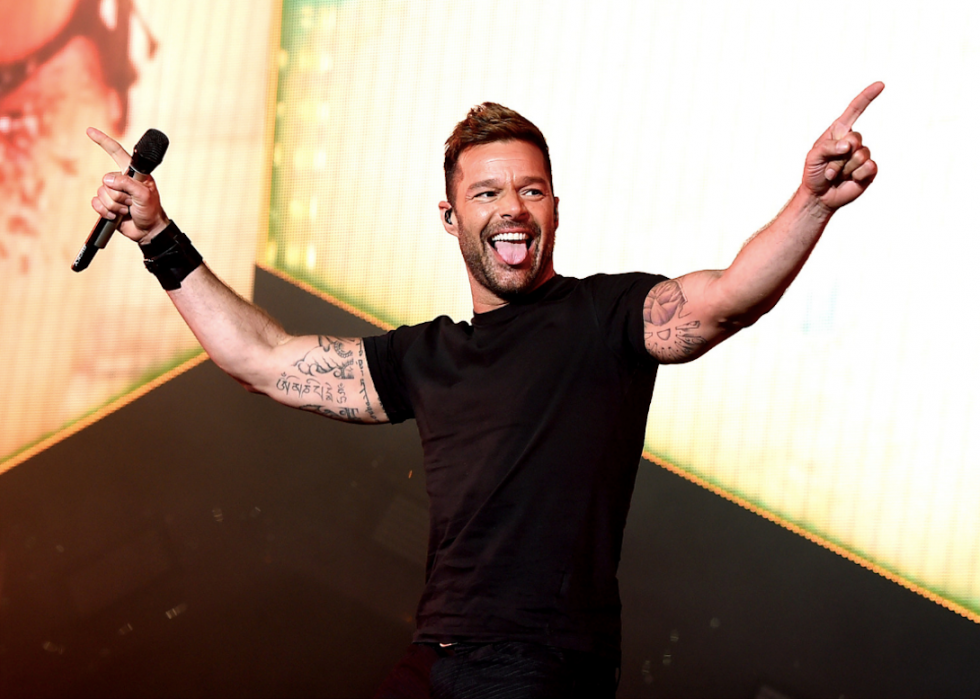 23 / 25
Kevin Winter // Getty Images
Ricky Martin
In 1999, Puerto Rican singer Ricky Martin brought Latin pop music to the mainstream. "Livin' La Vida Loca" was Martin's inaugural solo album and his first #1 song on the Billboard Hot 100 chart. While rumors about his sexuality spread early in his career, the now-married pop star publicly came out as gay in 2010. The decision was "incredibly painful" and many told him it would end his career. Martin is now an advocate for the LGBTQ+ community.
24 / 25
Stephen Lovekin // Getty Images
Big Freedia
In 2003, Big Freedia released her first album "Queen Diva," but her career didn't really take off until 2010. Since then, the New Orleans "queen of bounce" has increased awareness for the LGBTQ community. In 2013, she launched a reality show, "Big Freedia: Queen of Bounce," and won a GLAAD Media Award.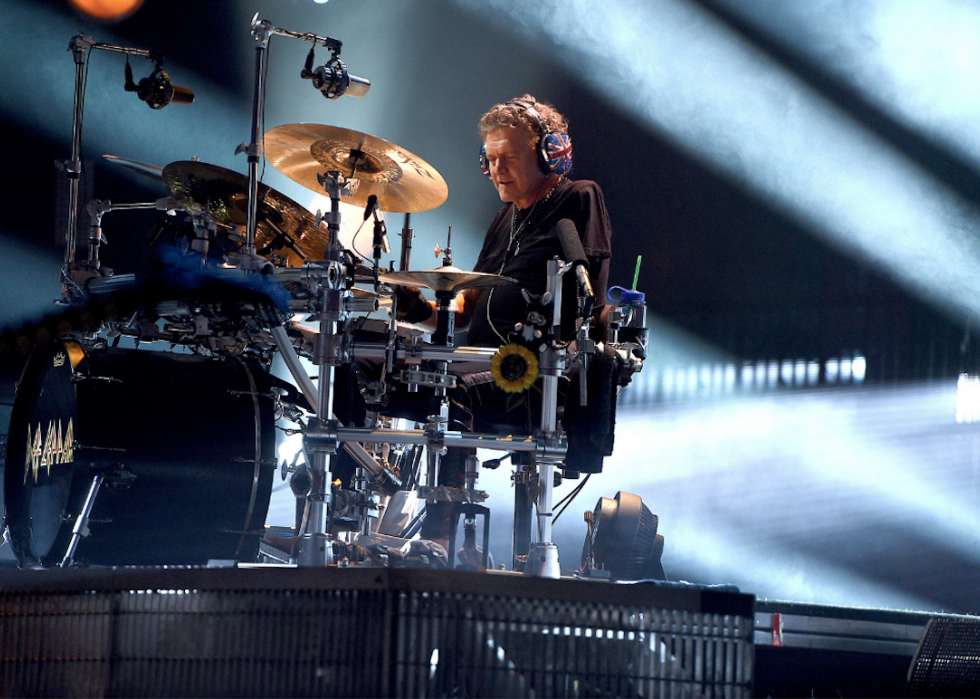 25 / 25
Theo Wargo // Getty Images
Rick Allen
In 1984, a car crash left 21-year-old Def Leppard drummer Rick Allen without his left arm. He thought he would never play again, but he returned to the stage in 1986. Allen learned to play with his right arm while triggering an electric drum kit with his feet.