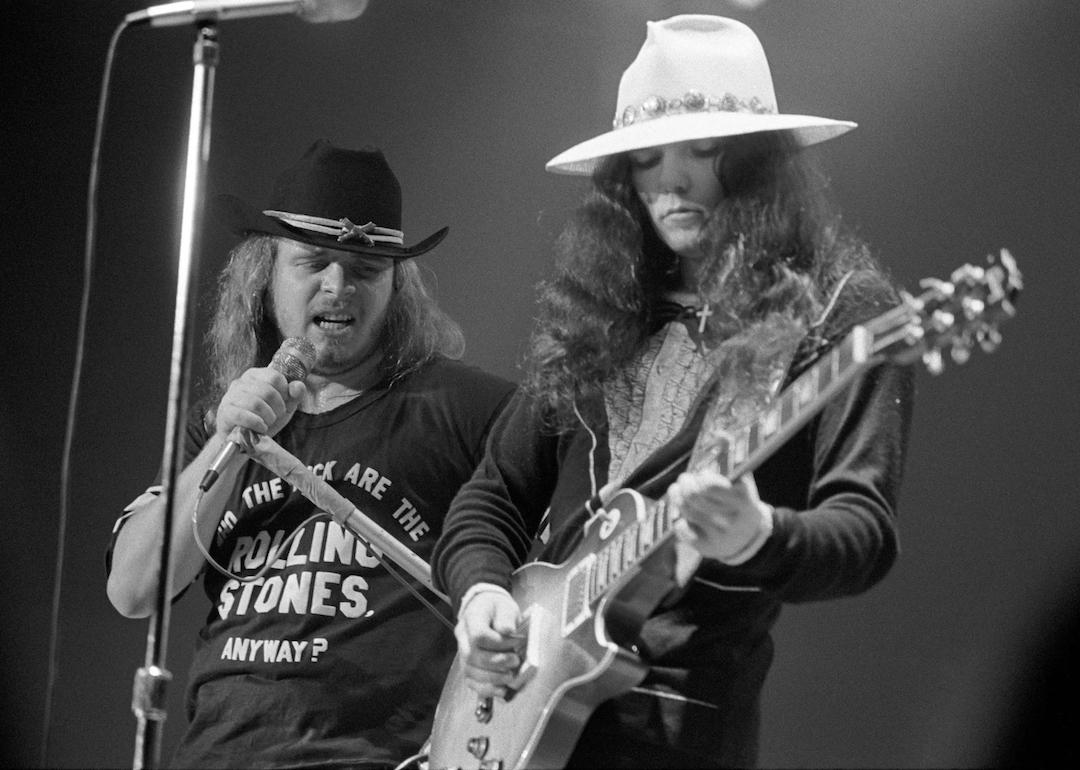 30 tracks that diss other artists
30 tracks that diss other artists
Diss tracks are songs meant to trash-talk or throw shade at another person, often a fellow artist. Conceptually, diss tracks are associated with hip-hop. And while the genre has given the diss track its present popularity, diss tracks were around long before hip-hop's inception.
In the mid-1950s, a rivalry brewed between R&B artists Joe Tex and James Brown after Brown challenged him to a dance battle at a juke joint. Things intensified when Tex's ex-wife, Bea Ford, began dating Brown; the duo even recorded a song together. Brown broke up with Ford shortly after, then wrote Tex a letter stating he could have her back. Ford responded with the track "You Keep Her," in which he calls Brown out by name.
Other musical beefs have even worked to advance an artist's career, such as Ice Cube. When Cube and his fellow N.W.A members couldn't see eye to eye during their rise to stardom, he launched a lyrical assault against his former crew on his infamous send-off "No Vaseline."
Some of the most notorious diss songs ranged in their backstories, signifying the end of friendships, an escalation in social tension, or a communication breakdown. The subjects of these songs are just as personal, with diss records aimed at bandmates, lovers, rivals, and beyond.
With that in mind, Stacker compiled a list of 30 epic diss tracks in music history, using various resources, including music news from publications like Rolling Stone, The Hollywood Reporter, and other industry sources like Billboard and MTV.
You may also like: History of rock 'n' roll