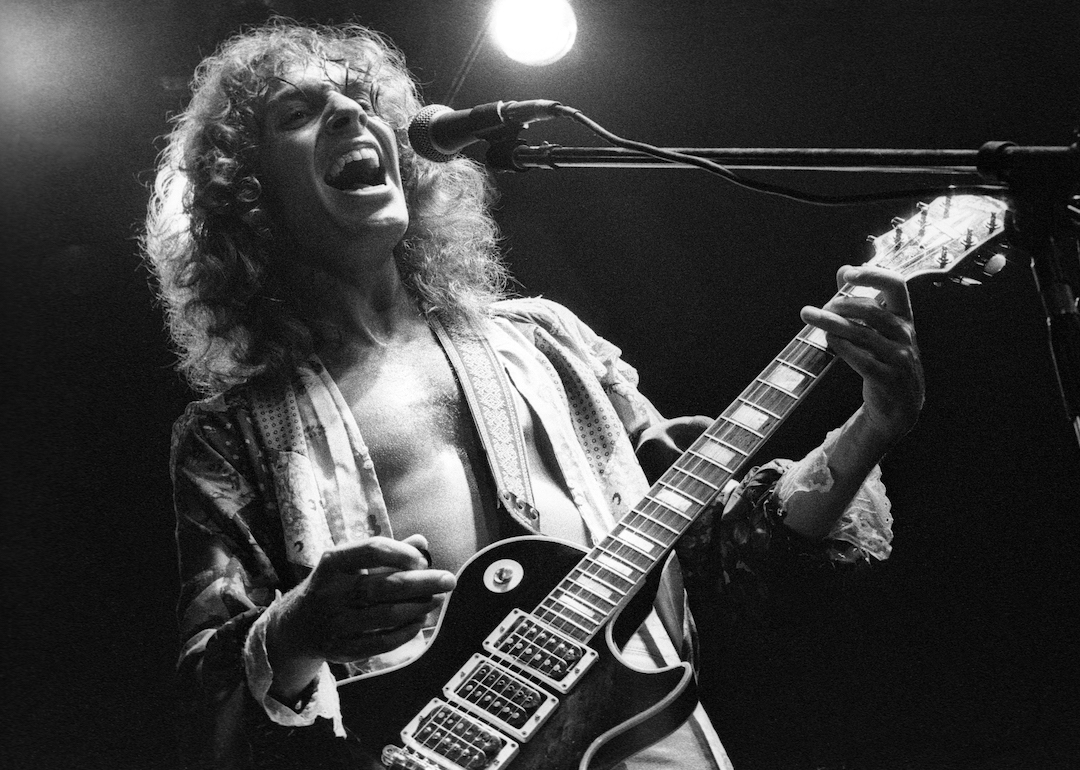 50 best live albums of all time
50 best live albums of all time
There's something different about listening to a live album. The between-song banter, the roar of a crowd fueled by an epic guitar solo or a poignant song, and the buzz of energy can't be captured on albums created in a studio.
Stacker compiled data on the top live albums of all time according to Best Ever Albums, which ranks albums according to their appearance and performance on 40,000 editorial and data-based charts (e.g., Rolling Stone, Pitchfork, Billboard, etc.). The Best Ever Albums score is derived from a formula that weighs how many charts an album has appeared on and how high it was on each of those charts, then awards points accordingly. For a more in-depth methodology, click here. This list represents data as of Sept. 14, 2020.
Whether it's Johnny Cash singing about prison life while surrounded by a group of inmates behind prison walls, the Ramones' final album as an original quartet, an extended guitar solo, or an acoustic jam session on one of MTV's greatest shows (back when MTV was still "music television"), these albums encompass the joy of the live experience.
They cross genres and eras and feature everything from new wave to swing to country. They represent albums recorded as far back as 1938. Live albums were career-makers that proved bands had what it took to reach the top. They were also raw, messy, and often featured blemishes, because playing live didn't offer the control of an album recorded in the studio. What it did offer was an honest and multidimensional listening experience, one that allowed fans to see a different side of their favorite artists and bands.
Maybe you've been to some of these concerts and experienced the magic yourself. Maybe you remember the first time you heard one of these albums. To see if your favorite made the list, join Stacker as we take a look at what makes a truly astounding live album.
You may also like: Primetime TV shows that have stood the test of time