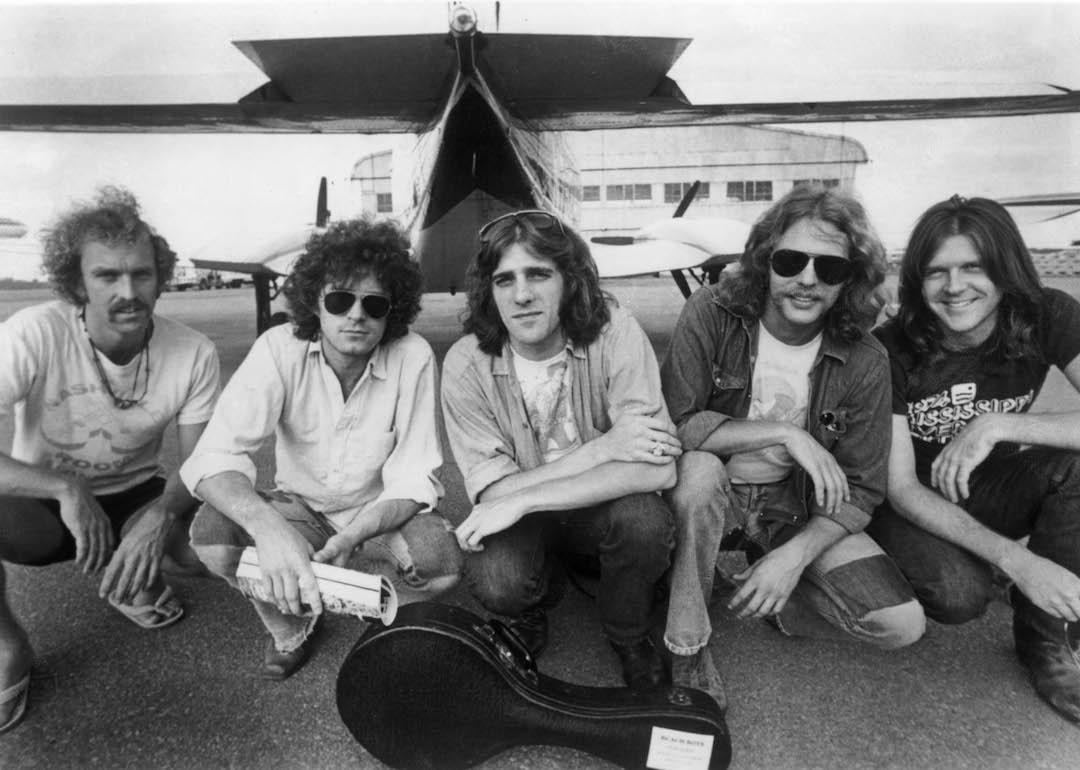 50 fascinating facts about the music industry
50 fascinating facts about the music industry
Music is one of the most ubiquitous art forms in the world. Lullabies soothe babies to sleep from the youngest of ages, and kids try their hand at playing an instrument in elementary school. By the teenage years, music becomes part of our identities—we gravitate toward certain genres as a form of our own self-expression, and the lyrics and melodies feed the deepest part of our souls. Music then takes on new roles in adulthood. It keeps us entertained on our commutes, helps us stay focused at work, provides a welcome distraction while we're doing chores around the house, and sets just the right mood for parties and get-togethers. Plus, in non-pandemic times, seeing our favorite bands perform live and feeling the energy of crowds at arena concerts often become some of our most cherished memories. Music is with us at every stage of life.
But as we're poring over deep lyrics from our favorite singer-songwriters and debating whether dynamic bands fall into one genre or another, we rarely recognize the fact that music is much more than an art form—it's a big, profit-driven business. The International Federation of the Phonographic Industry (IFPI) put the total value of the recording industry at $20.2 billion in 2019. The music industry is responsible for an estimated 1.9 million jobs in the United States alone, per the Recording Industry Association of America (RIAA). And music has helped the net worth of some artists, like Andrew Lloyd Weber and Paul McCartney, surpass $1 billion. It's this very industry that determines which bands make their way onto Spotify playlists, and which ones are forgotten entirely.
To help understand the business behind favorite songs and albums, Stacker compiled a list of 50 fascinating facts about the music industry using a mix of information from Goldman Sachs and Citibank; reports from industry leaders like the IFPI and the RIAA; news outlets, including the BBC, The Verge, Vice, and The New York Times; and music publications like Billboard and Rolling Stone.
Explore the story to see 50 facts about the music industry you probably didn't already know.
You may also like: Best-selling album from the year you graduated high school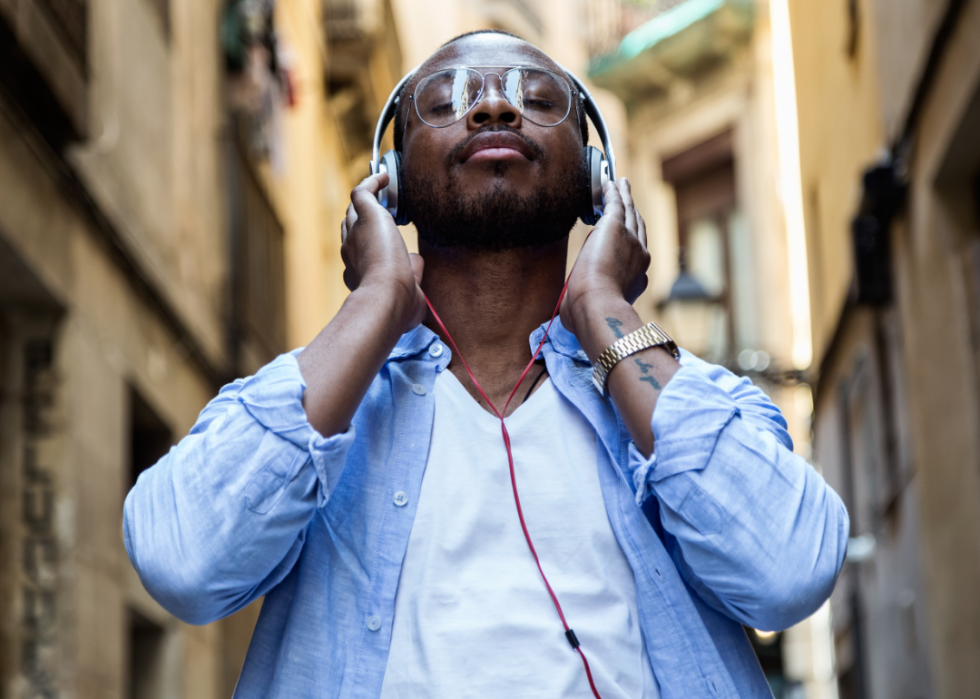 1 / 50
Digital sales generate 88% of music revenue
The music industry is dominated by digital sales, with 88% of total revenue in the United States coming from streaming, downloads, subscriptions, and other virtual products in 2018, according to the RIAA. That year, digital sales were credited as the reason for a third consecutive year of growth in the overall music industry.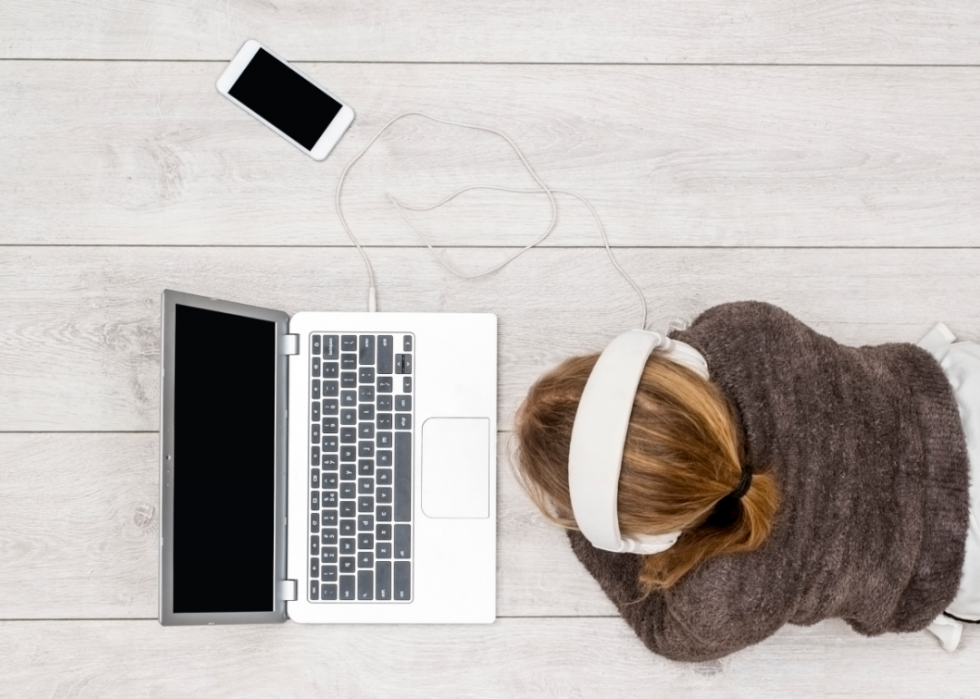 2 / 50
More than 1 trillion songs are streamed annually
Music fans around the world streamed an estimated 1.2 trillion songs in 2018, per the RIAA. More than a third of those music streams came from listeners in the United States.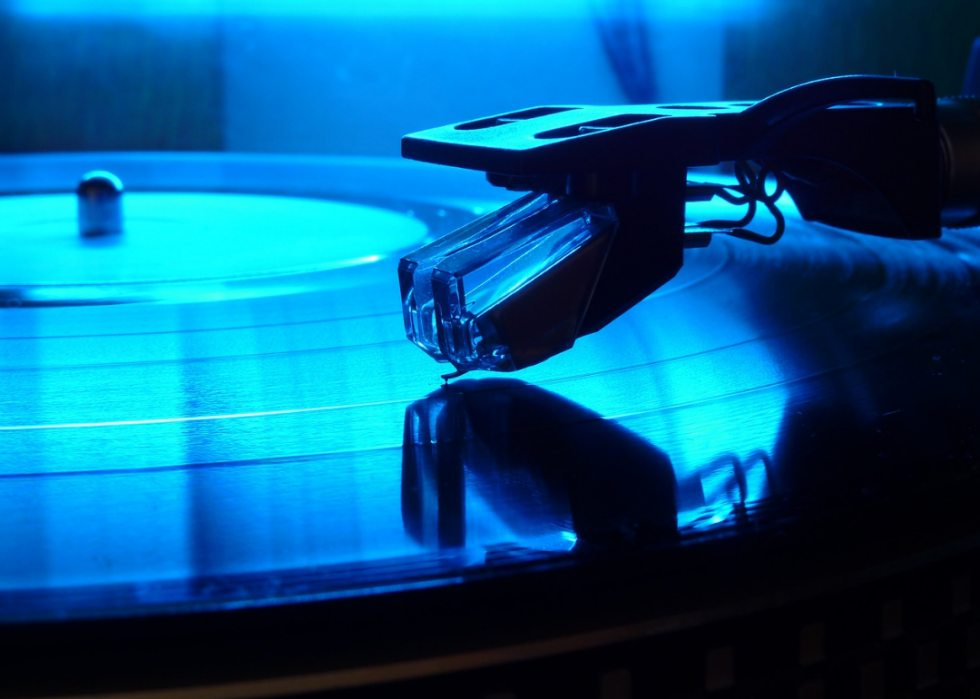 3 / 50
Vinyl sales are on the rise
After largely being replaced by cassettes and CDs in the 1980s and 1990s, vinyl records are now making a comeback. Sales of vinyl climbed to more than $700 million in 2019, from a low of $36 million in 2006, reports the IFPI.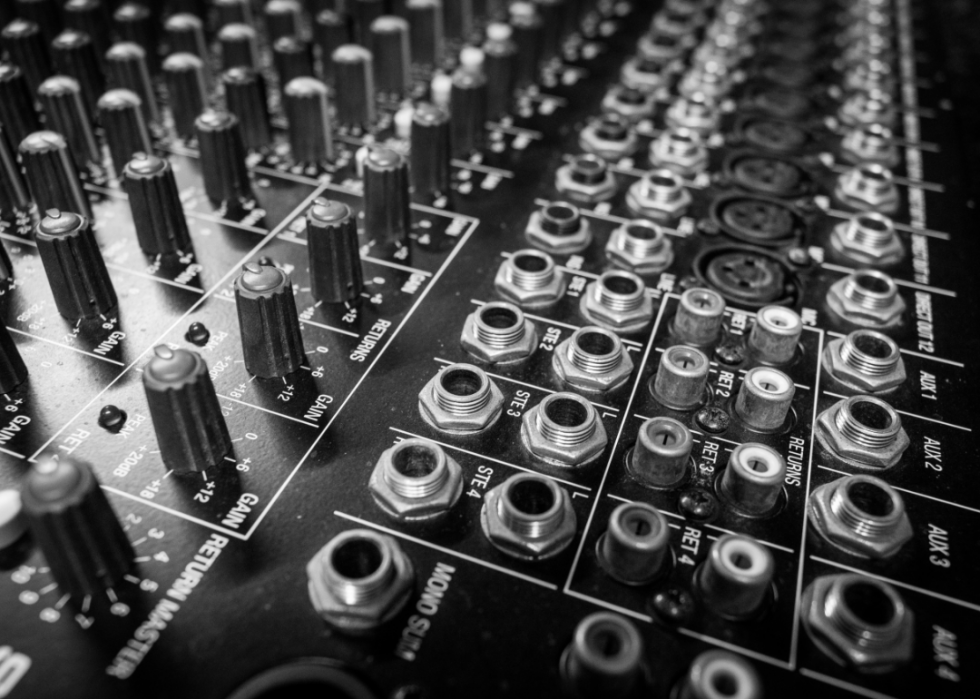 4 / 50
Recording industry is valued at $20.2 billion
The IFPI put the estimated value of the recording industry at $20.2 billion in 2019. Streaming sales account for most of the value, followed by physical music sales and performance rights.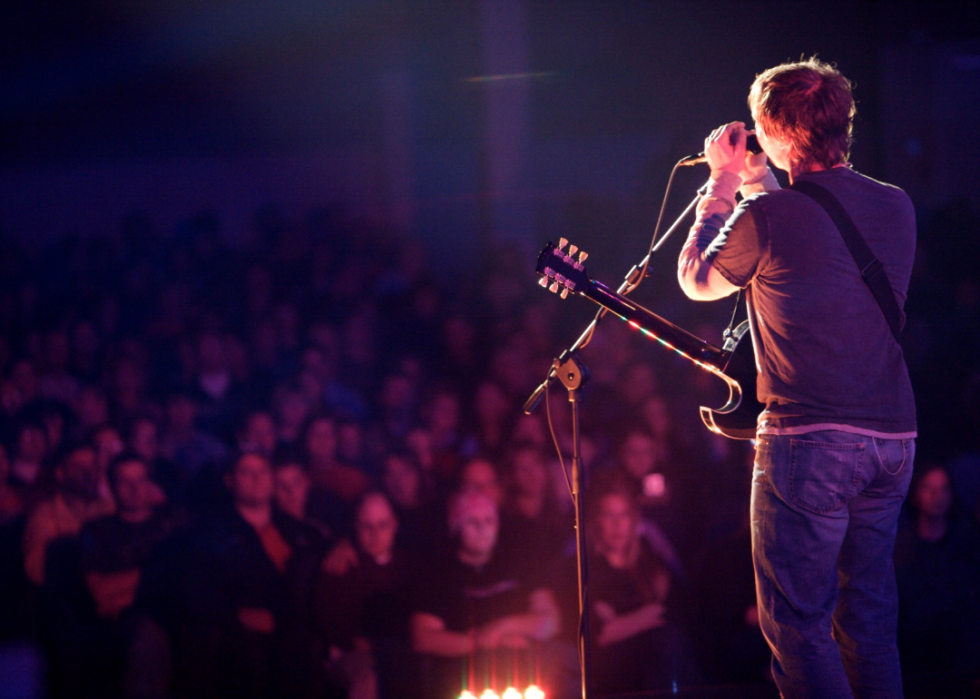 5 / 50
Pop musicians have shorter lifespans than everyday people
A study on 12,665 pop musicians who passed away between 1950 and 2014 found that they tend to die at younger ages than the average American. They also have higher rates of death by homicide and accidents.
You may also like: Lyrics to 50 famously misunderstood songs, explained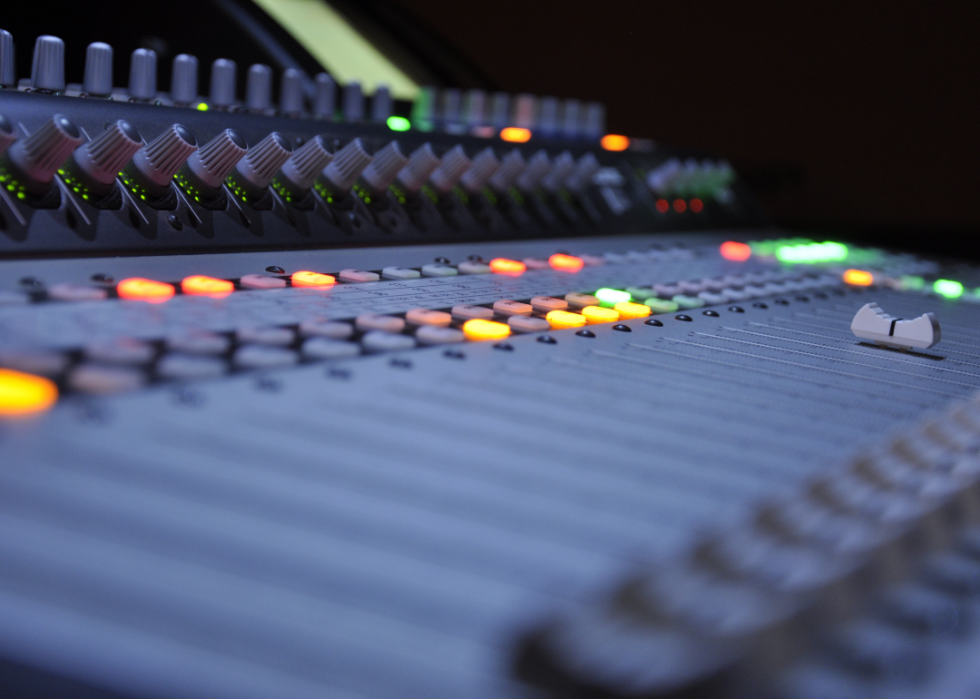 6 / 50
Average song length is 3 minutes, 42 seconds
With advertising revenue on streaming services accounting for a big portion of music profits, songs have been getting shorter in recent years, The Verge reported. The average length of a song in 2019 was 3 minutes and 42 seconds, nearly a minute shorter than in 1995.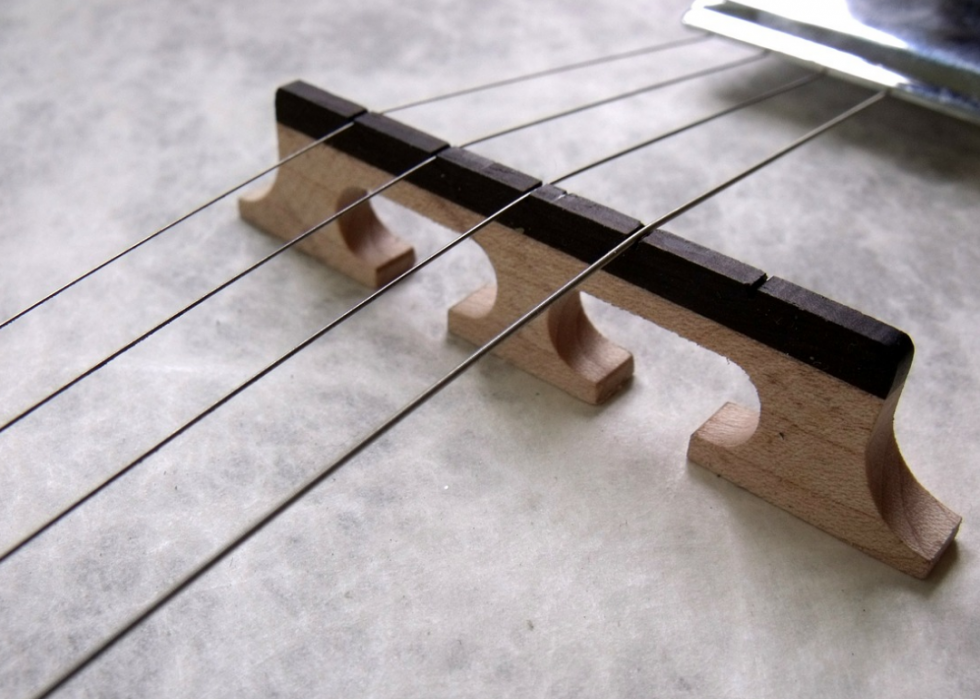 7 / 50
Musicians earn an average of $30.39 an hour
The U.S. Bureau of Labor Statistics states that the average pay of musicians and singers was $30.39 per hour, as of May 2019. A 2018 survey of more than 1,200 musicians in the United States found that 61% of musicians say that their music income isn't enough to cover their bills.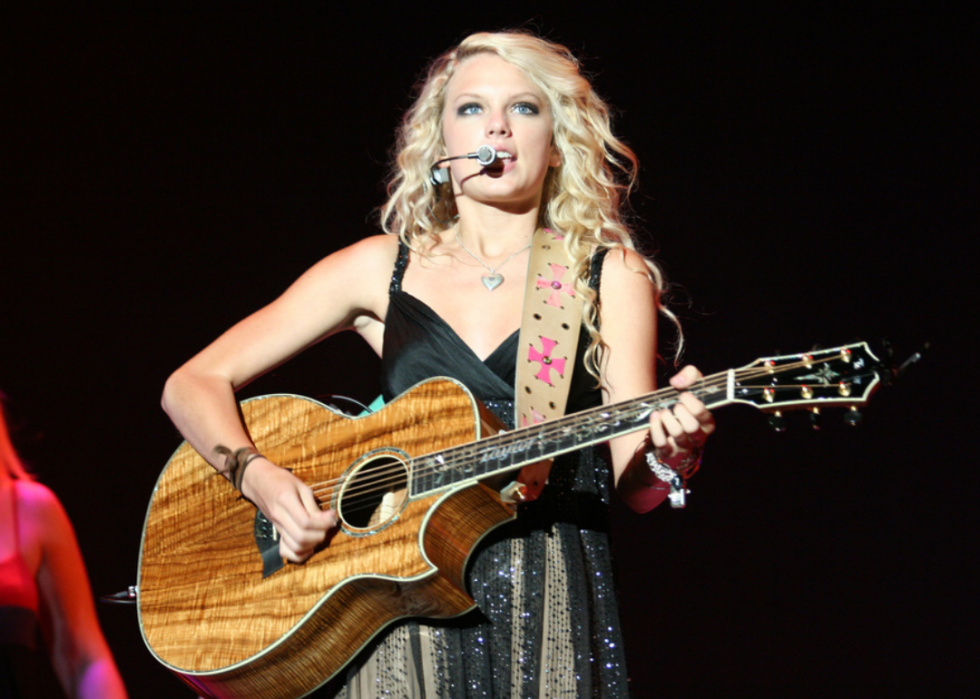 8 / 50
minds-eye // Wikimedia Commons
Taylor Swift earned $185 million in 2019
Taylor Swift's income reached a whopping $185 million in 2019, making her the highest-paid musician of the year, The Street reported. The majority of the income came from her $345 million "Reputation" stadium tour.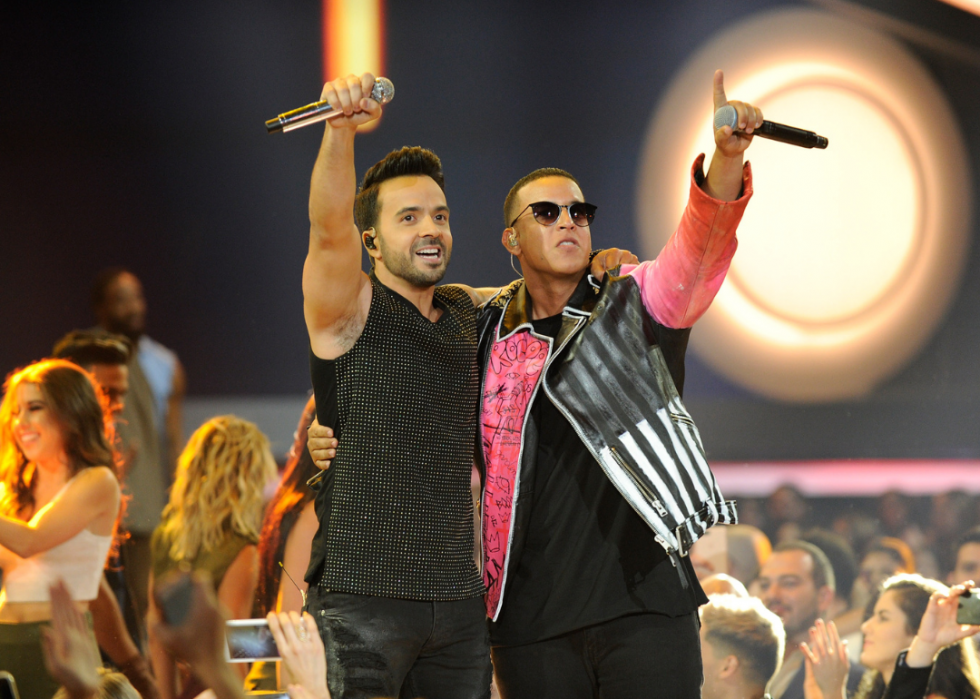 9 / 50
Sergi Alexander // Getty Images
'Despacito' music video gets more than 7 billion views
YouTubers have streamed the music video for Luis Fonsi's "Despacito," featuring Daddy Yankee, more than 7 billion times since it was posted on Jan. 12, 2017. Thrillist named it the most-watched music video on the platform, followed by Ed Sheeran's "Shape of You" and Wiz Khalifa's "See You Again."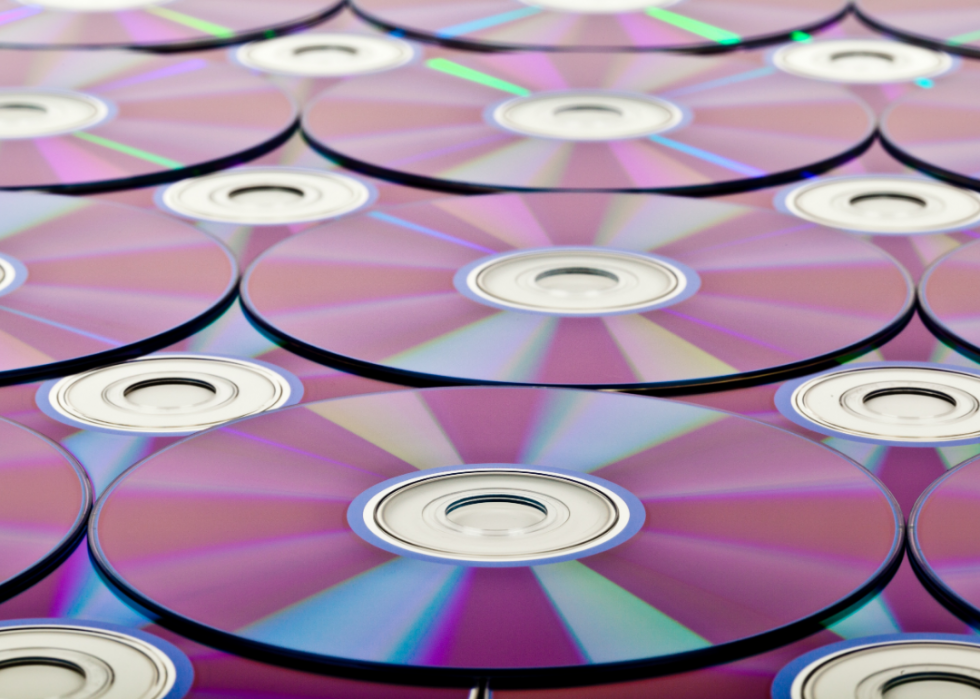 10 / 50
CDs helped make albums longer
The popularity of CDs in the 1990s and early 2000s pushed the average length of an album to a high of 15.8 songs in 2003—up from 12.5 songs in 1992, when cassettes were the predominant music media, the Harvard Business Review reported. The increased album length reflected the ease of skipping around to different tracks on CDs.
You may also like: Song of the summer the year you graduated high school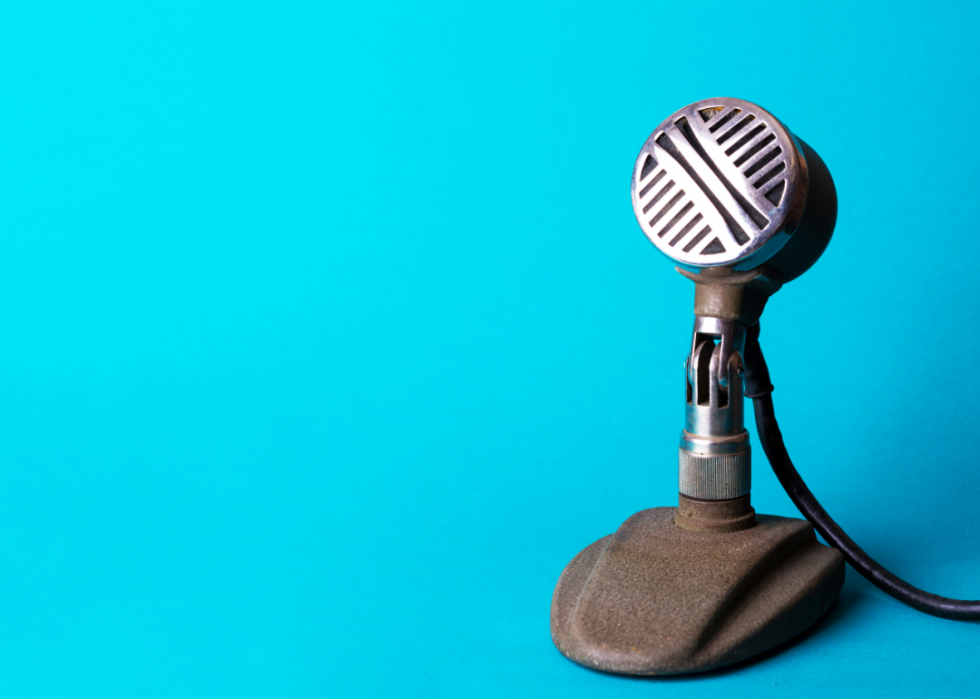 11 / 50
Billboard charts only consider albums that cost $3.49 or more
Billboard announced a new policy in 2011 that required albums to sell for at least $3.49 in their first four weeks and tracks to sell for at least 39 cents in their first three months in order to be considered for the charts. The company said that considering music with a minimum sales price would help reflect "consumer intent" amid albums going for as little as 99 cents online.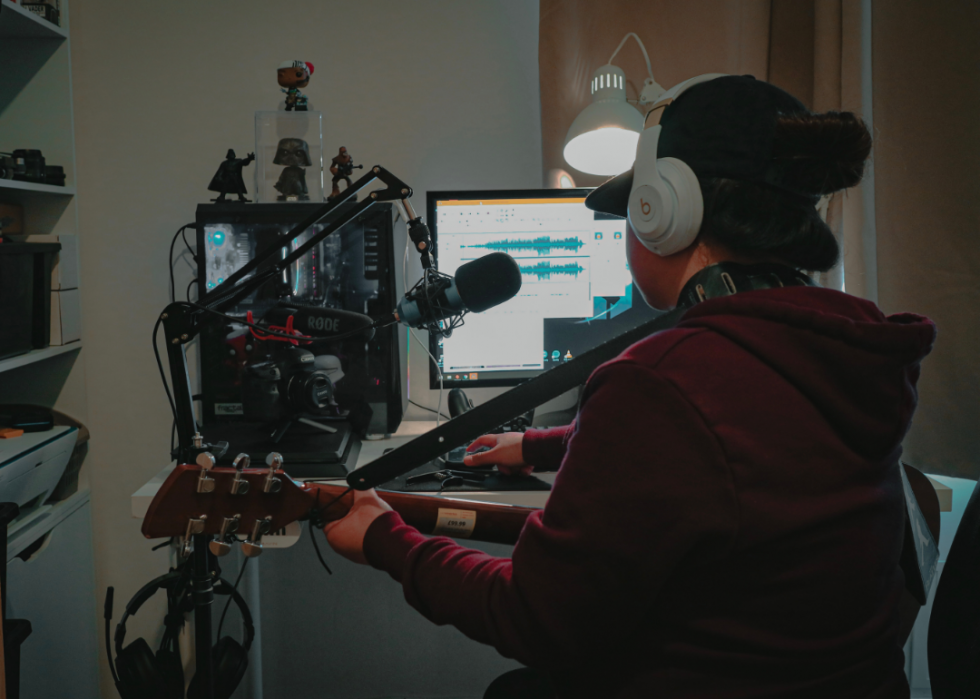 12 / 50
Bandcamp boasts 80,000 album sales daily
Bandcamp, an online record marketplace, sells around 80,000 albums every day, The New York Times has reported. While the average sale is $9, many of the albums are put in the marketplace on a "pay-what-you-wish" basis, and some have earned as much as $1,000 from a single customer.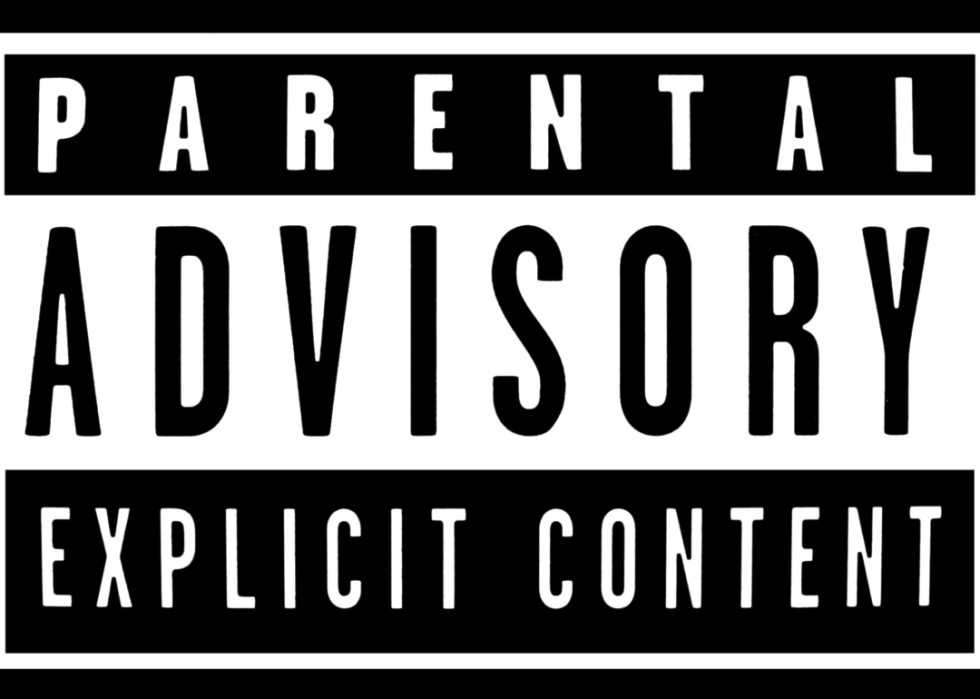 13 / 50
Warning stickers on albums are voluntary
Artists and their labels are responsible for deciding whether a particular album needs the black-and-white "Parental Advisory Explicit Content" labels on their covers, per NPR. Unlike the Motion Picture Association of America's rating system for movies, the music labeling system is voluntary and has few guidelines.
14 / 50
Jeff Fusco // Getty Images
Barbra Streisand holds most Gold Album Awards of all women
Barbra Streisand has the most RIAA Gold Album Awards among female artists. The music legend boasts some 68.5 million album awards across 52 separate albums.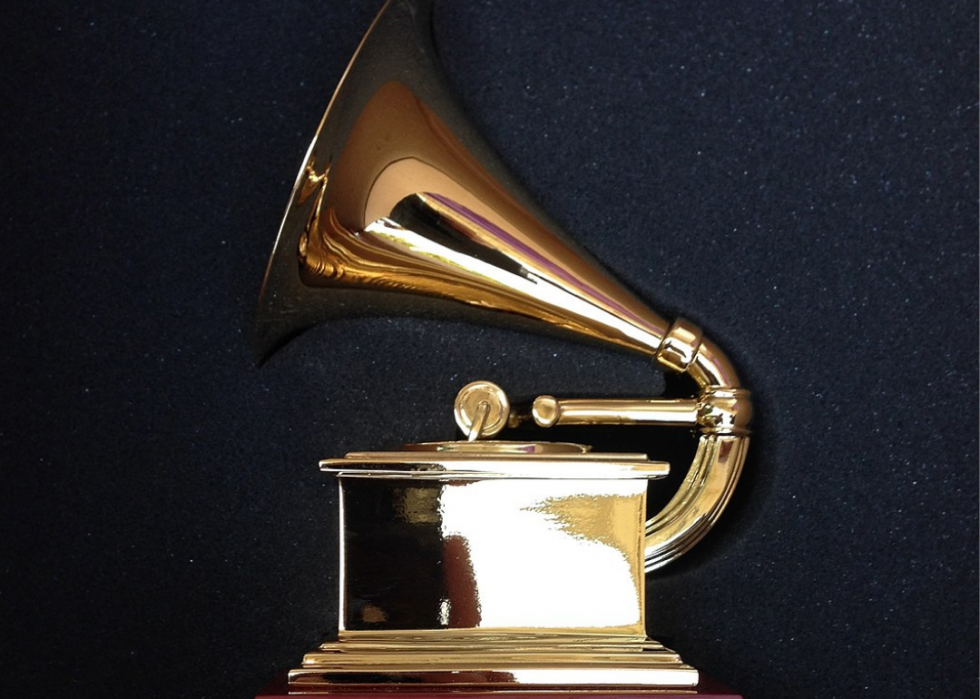 15 / 50
Jannunziato // Wikimedia Commons
Grammy Award trophies take 15 hours to make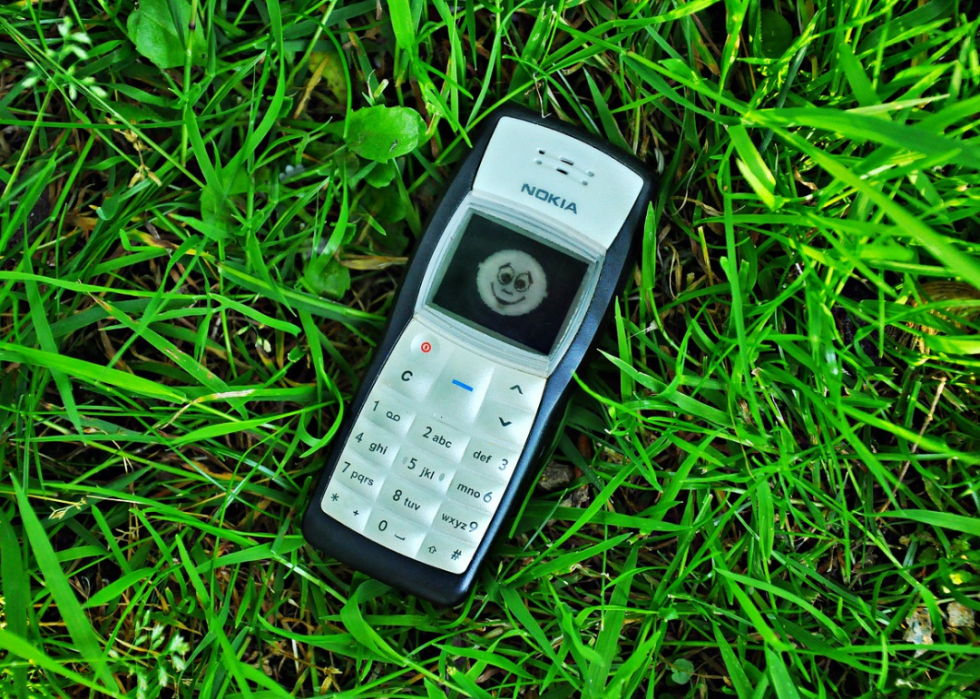 16 / 50
Ringtones earned $1 billion in three years
The rise of ringtones earned the digital medium its own Billboard chart in 2004. From 2005 to 2007, ringtones and ringback tunes raked in $1 billion in revenue for the music industry.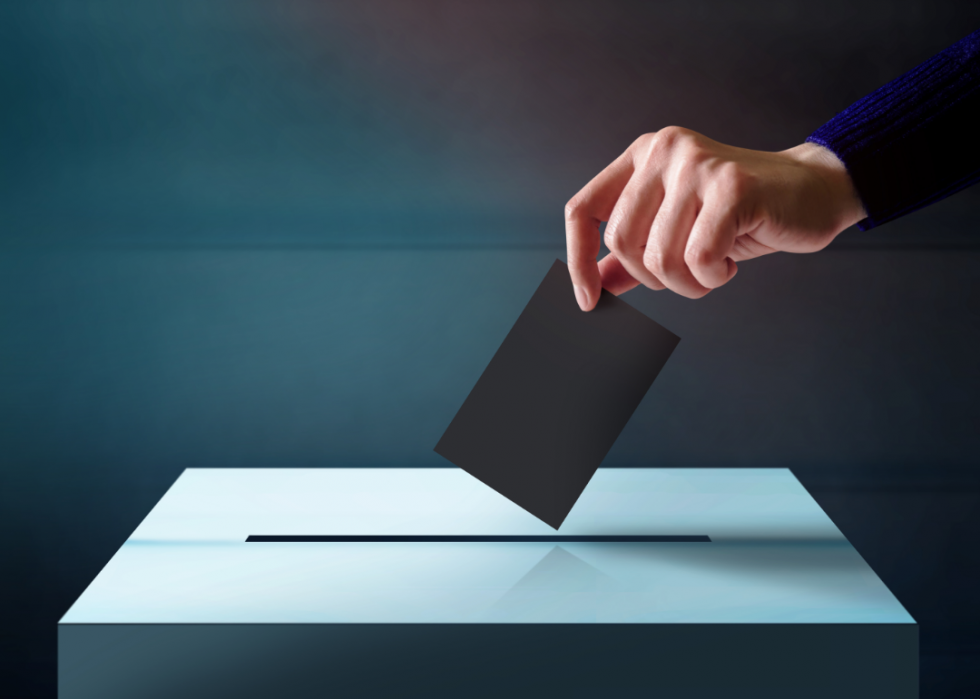 17 / 50
Grammy Award voters must meet strict criteria
Only members of the Recording Academy can vote for the winners of the Grammy Awards. To be qualified as a voter, the member must meet certain criteria, such as previously winning a Grammy, earning an endorsement from someone who's currently a voting member, having at least "six credits on commercially released tracks," or having credits on at least a dozen physical or digital songs released on the internet, wrote Vox.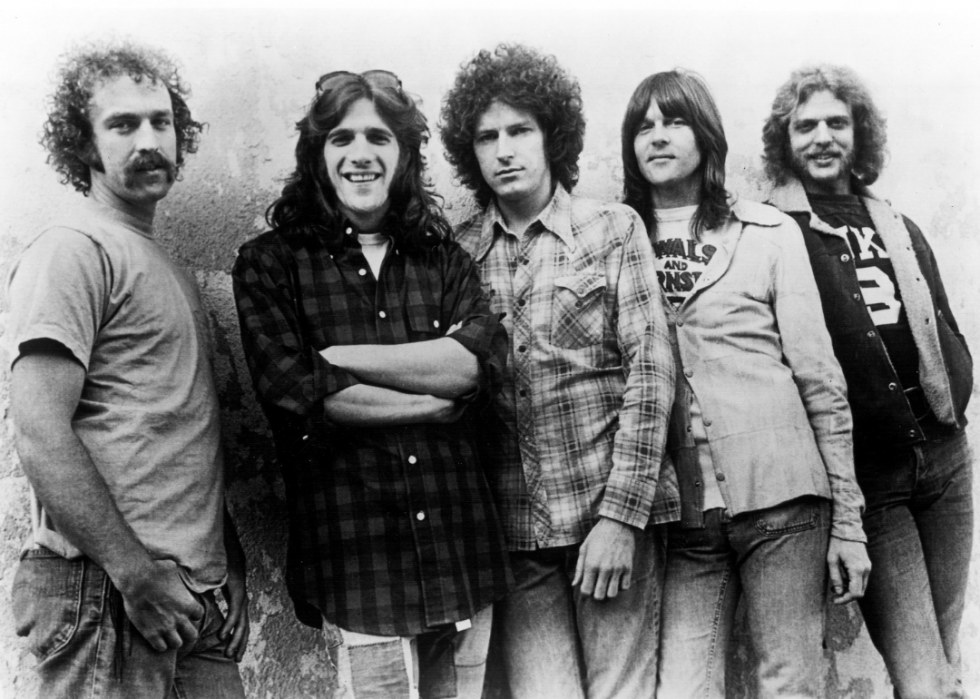 18 / 50
The Eagles earned the first Platinum Album
The Eagles earned the first Platinum Album for "Eagles/Their Greatest Hits 1971-1975" when the RIAA released the prestigious status in 1976. Nearly 50 other albums would also go Platinum that year.
19 / 50
Artists only get paid if track is streamed for 30 seconds
Artists and labels only earn payment from a stream if the listener tunes in for at least 30 seconds, reports The Verge. The payment model has prompted some artists to load their albums with many short songs.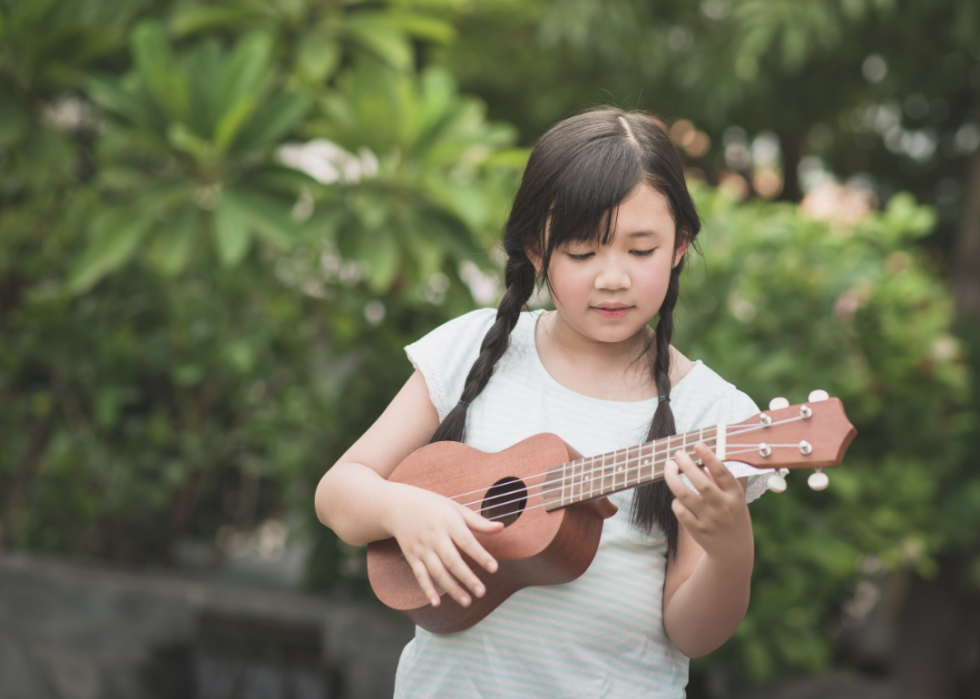 20 / 50
Music industry excludes women
A recent study of 700 songs that reached the top of the Billboard charts between 2012 and 2018 found sweeping disparities between men and women in the industry. The findings revealed that women comprised just 21.7% of all artists, 21.1% of the producers, and 12.3% of songwriters who met the criteria for the study.
You may also like: Most famous musician born the same year as you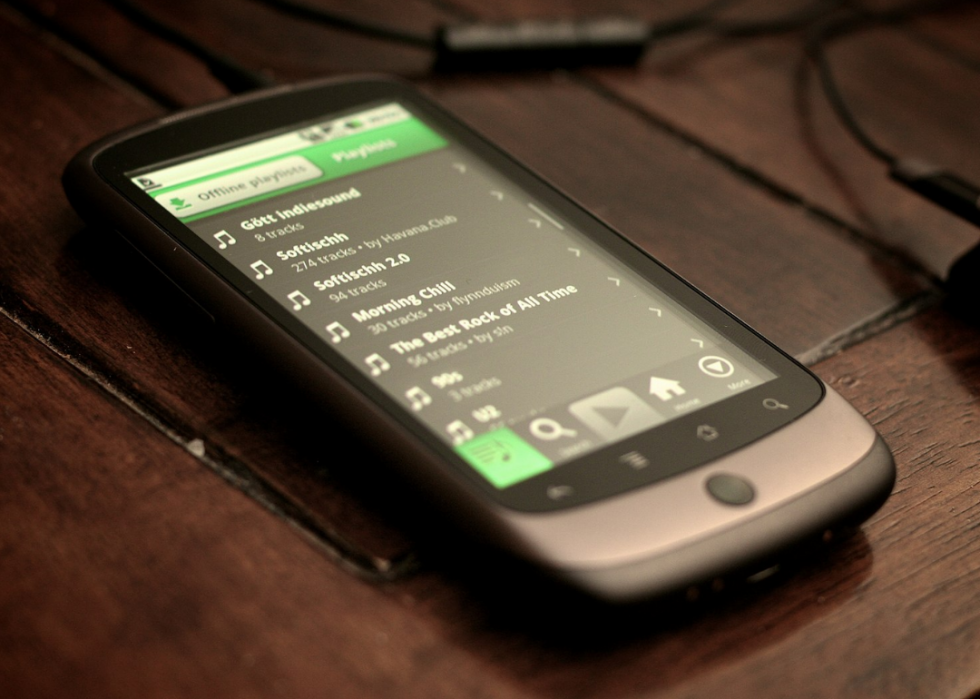 21 / 50
Johan Larsson // Wikimedia Commons
Musicians add 40,000 tracks to Spotify every day
Spotify CEO Daniel Ek said in 2019 that users add around 40,000 new songs to the streaming music platform every day. The huge volume of music can make it difficult for tracks from relatively unknown artists to get noticed by listeners.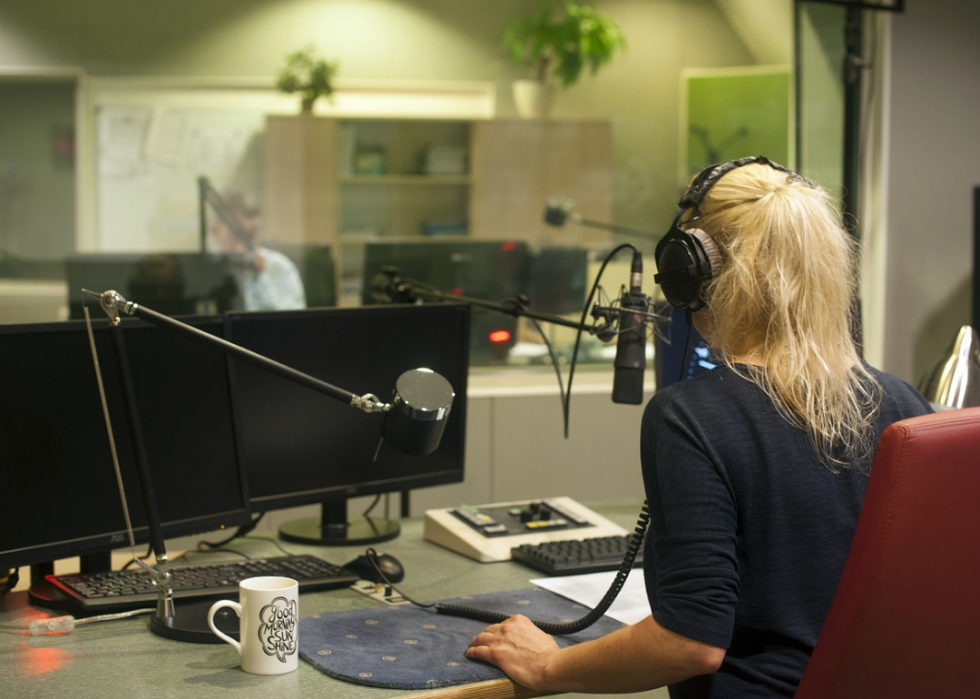 22 / 50
Music industry employees typically earn $41,935 per year
Workers in the music industry earn an average annual salary of $41,935, according to a 2018 report from the RIAA. That number has fallen slightly from 2012, when employees took home an average of $42,333.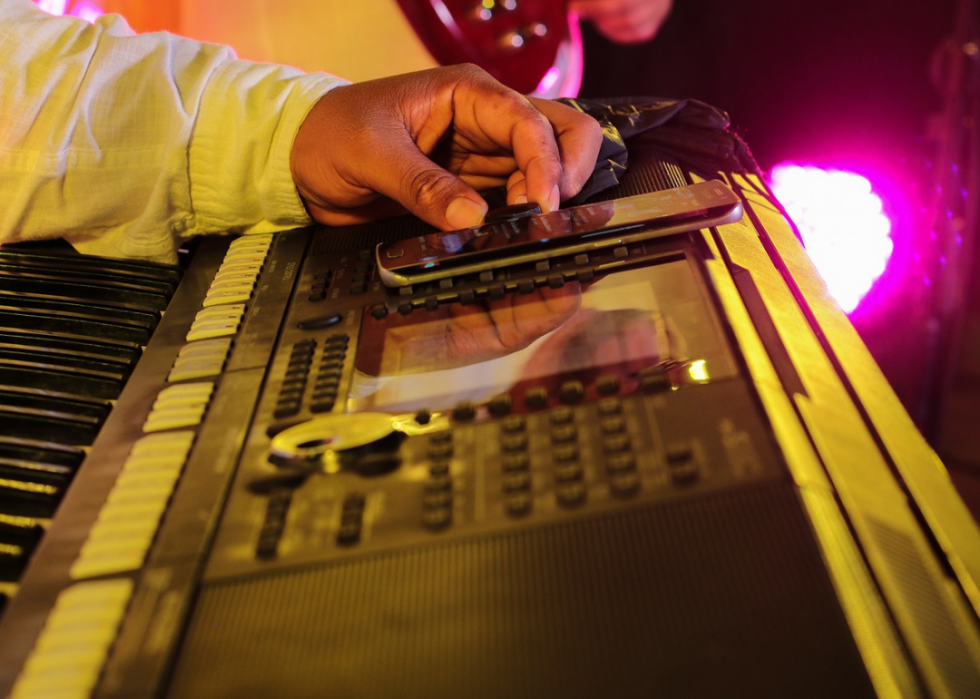 23 / 50
The music industry creates 1.9 million jobs in the U.S.
The music industry is a major U.S. employer. A report from the RIAA found that the music industry was responsible, either directly or indirectly, for 1.9 million jobs across the nation in 2016.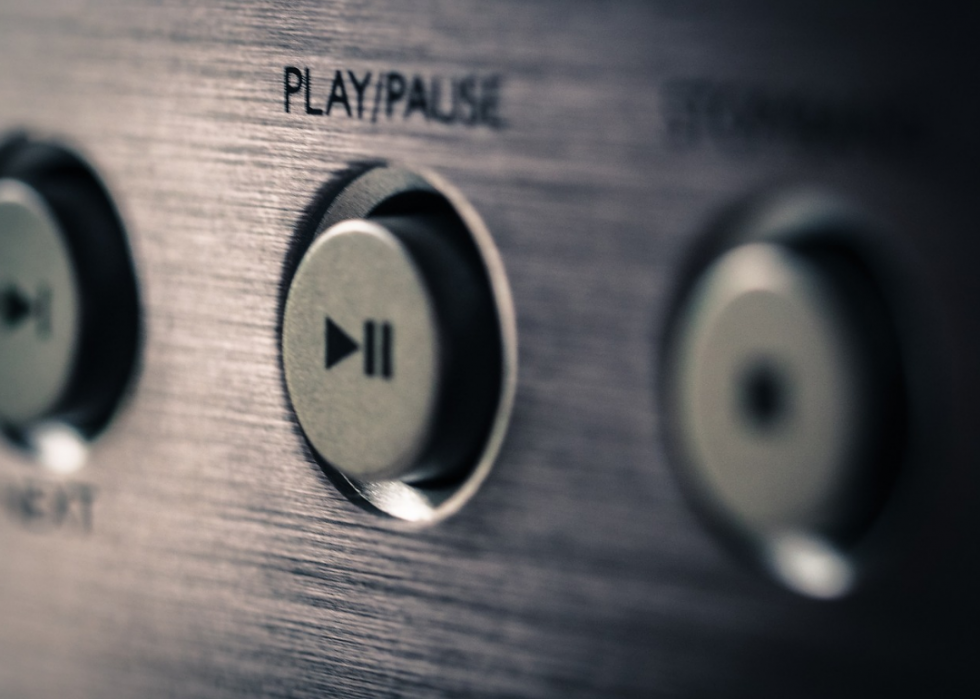 24 / 50
Americans bought 943 million CDs in 2000
Americans bought some 943 million CDs during the medium's heyday in 2000. Since then, CDs have largely fallen out of fashion, with just 46.5 million sold in 2019.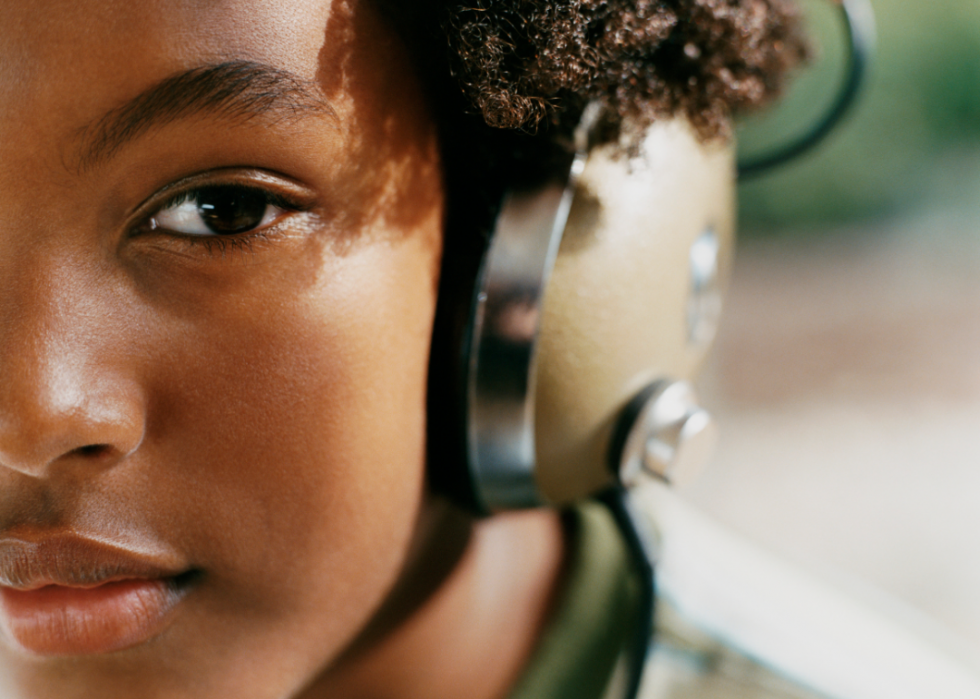 25 / 50
Talent scouts look for new artists online
The rise of streaming music has brought major changes to the way artists and repertoire professionals search for new musicians to sign. While they used to scout local clubs and review demo recordings, they now sift through massive amounts of online music and data to find fresh talent, per Musonomics.
You may also like: Best Bob Dylan albums of all time
26 / 50
Only a small portion of music fills 99% of all streams
Streaming music platforms spoil users by allowing them access to a choice of millions of tracks. However, 99% of all digital music streams come from the top 10% of tracks, Musonomics has reported.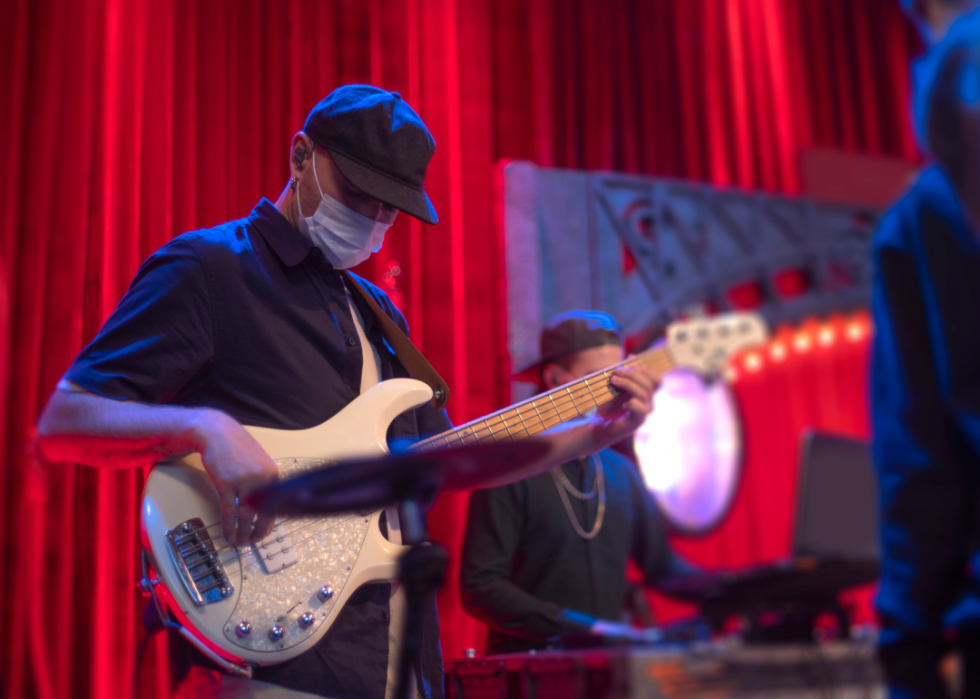 27 / 50
Pandemic causes a 25% decline in global music revenue
A Goldman Sachs report from May 2020 estimated that the global music industry will suffer a 25% drop in revenue during the pandemic. The plunge is largely attributed to the cancellation of live entertainment.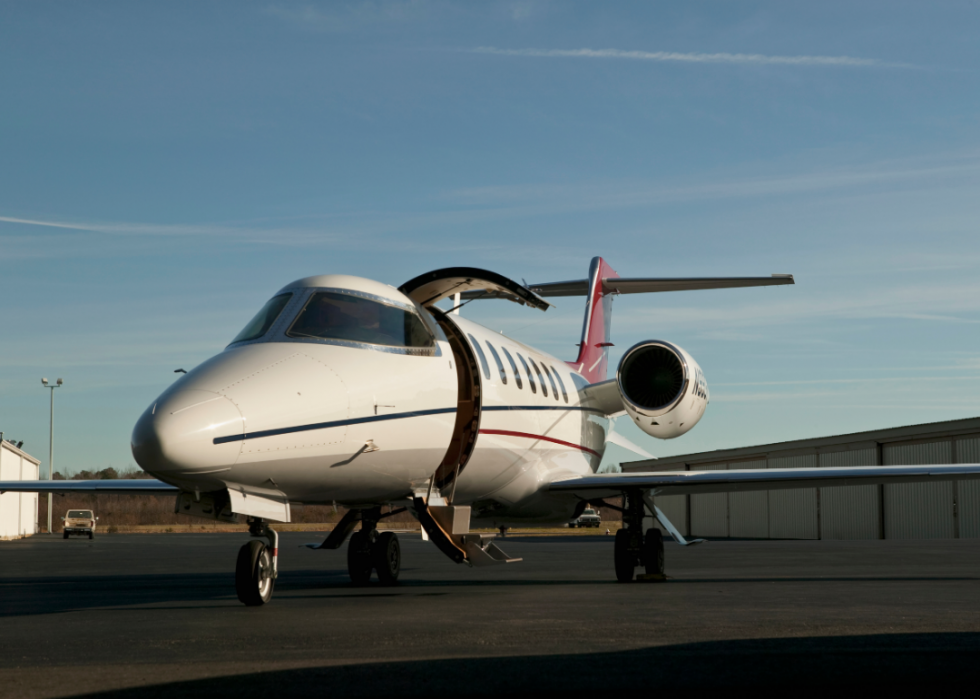 28 / 50
Music industry revenues may reach $40 billion by 2030
Goldman Sachs has predicted that the music industry may reach nearly $40 billion in revenue by 2030. Streaming music is expected to drive the majority of growth, while digital downloads and sales of physical music will continue to dwindle.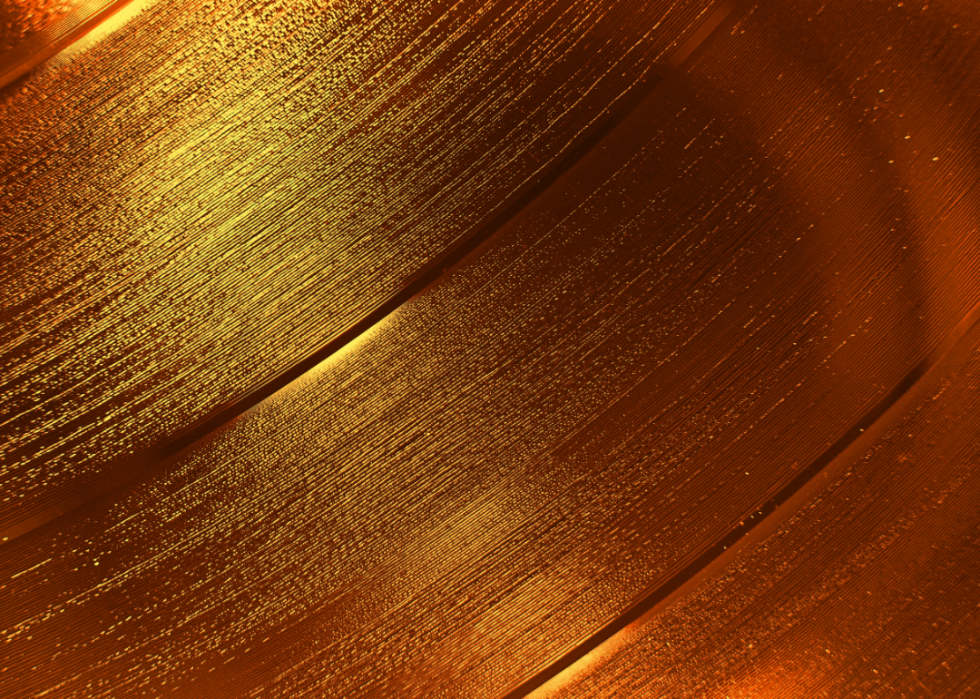 29 / 50
RIAA sells award plaques to artists
While the RIAA certifies bestselling albums as Gold, Platinum, Multi-Platinum, or Diamond, it does not dole out the iconic record plaques to artists and labels commemorating their achievement. Instead, award winners can buy an actual plaque from one of four licensed framers.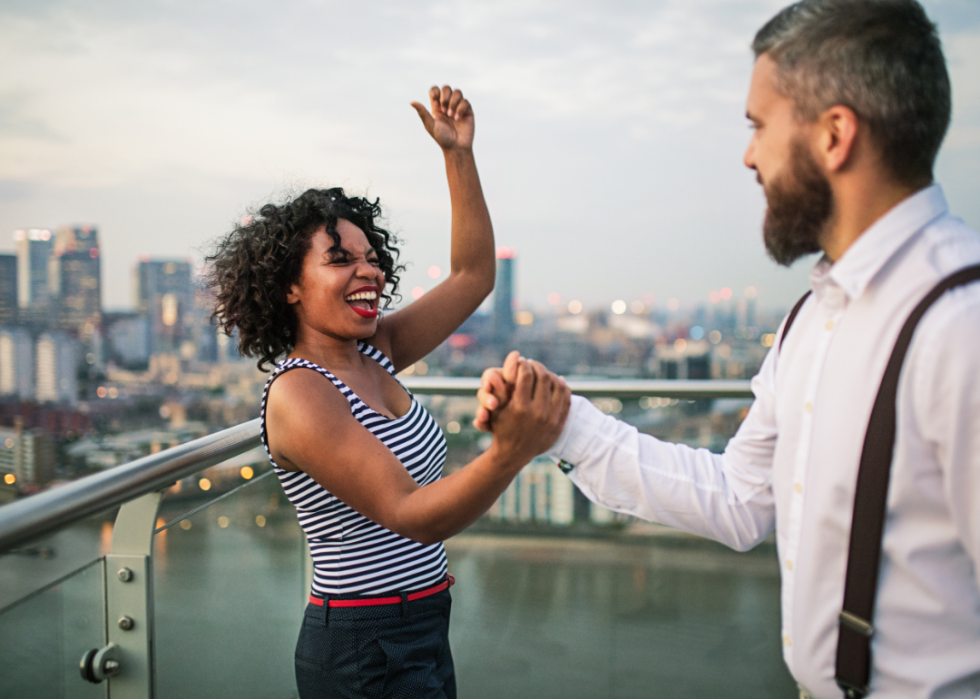 30 / 50
Major record labels signed 658 new artists in 2017
Major record labels signed 658 new acts in 2017, according to RIAA. The number of new musicians signed that year was 12% higher than in 2014. It works out to be about two new artists signed every day.
You may also like: Top 100 country songs of all time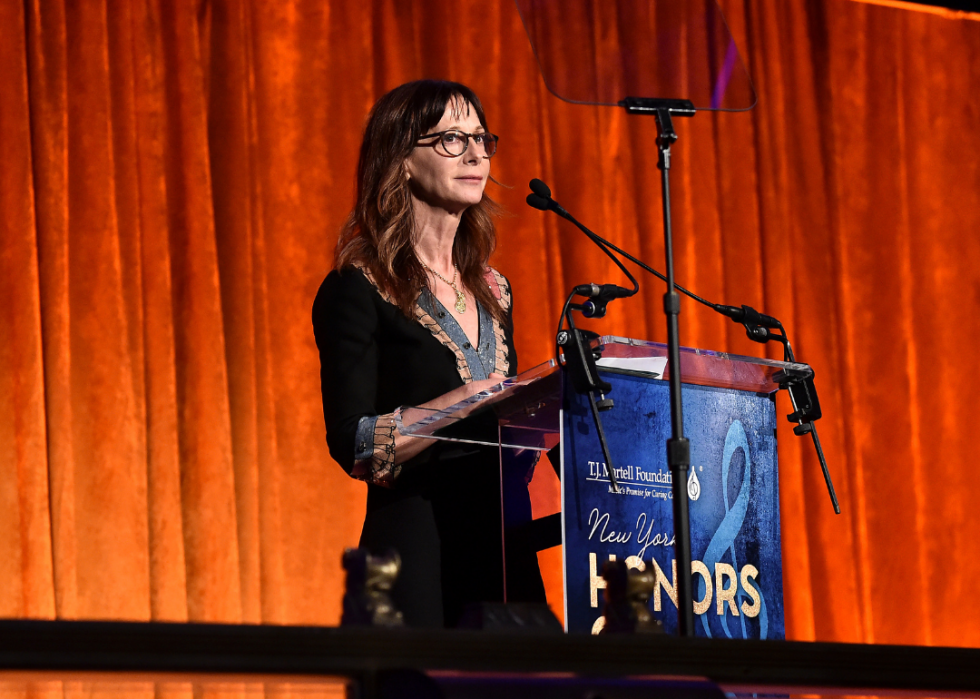 31 / 50
Theo Wargo // Getty Images
Jody Gerson became first female leader of a major music company
In January 2015, Jody Gerson took on the role of chief executive officer and chairman of Universal Music Publishing Group. She was the first woman to lead a major global music company. Under her leadership, the company's revenue has climbed 40% and exceeded $1 billion for the first time ever in late 2018, per Billboard.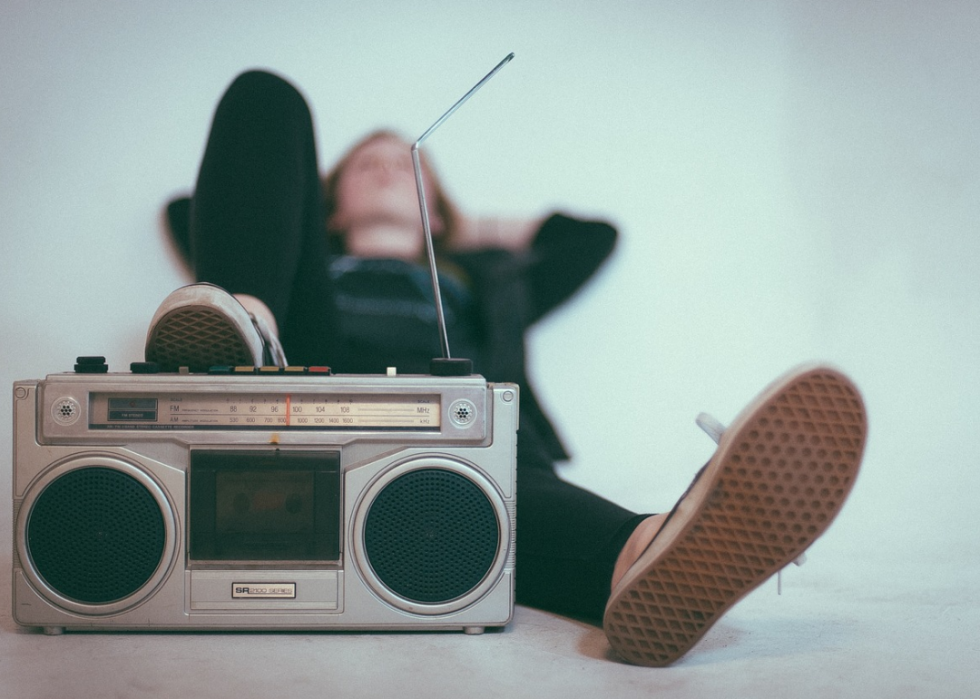 32 / 50
Positive reviews don't always lead to strong sales
While positive reviews from critics can help musicians get their names out there, they don't usually lead to strong sales, according to The Balance. It reported that radio play can be a much more effective sales tool than print reviews.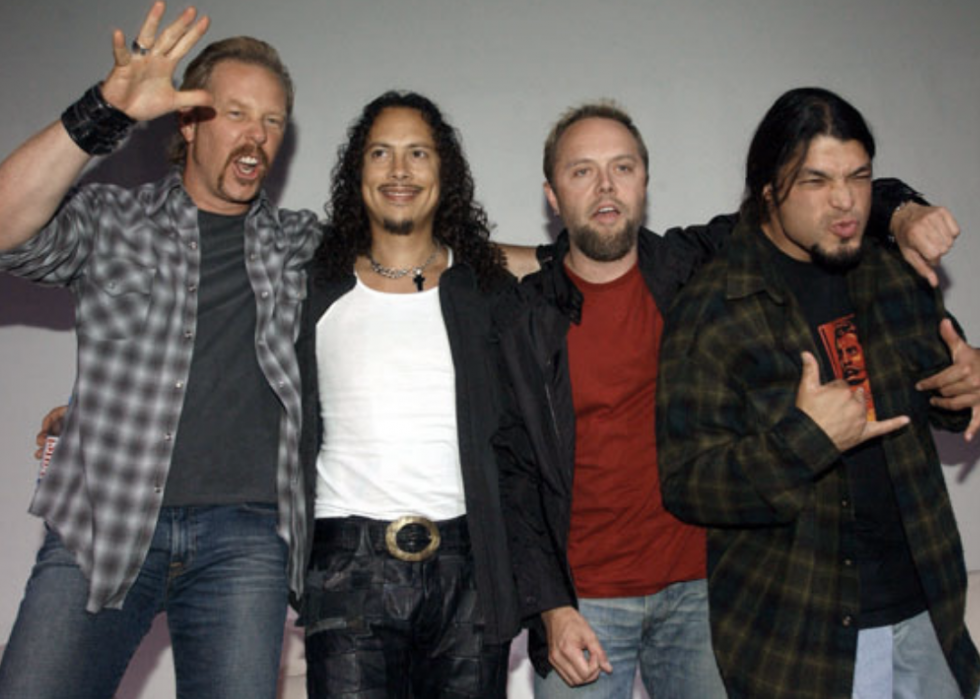 33 / 50
20 minutos // Wikimedia Commons
Metallica shut down Napster over music rights
Metallica sued the early file-sharing platform Napster for illegally distributing copyrighted recordings in 2000. The court ruled in Metallica's favor, forcing Napster to remove copyrighted tracks from its system. The company went bankrupt and the music industry's relationship with the internet was changed forever, per The Verge.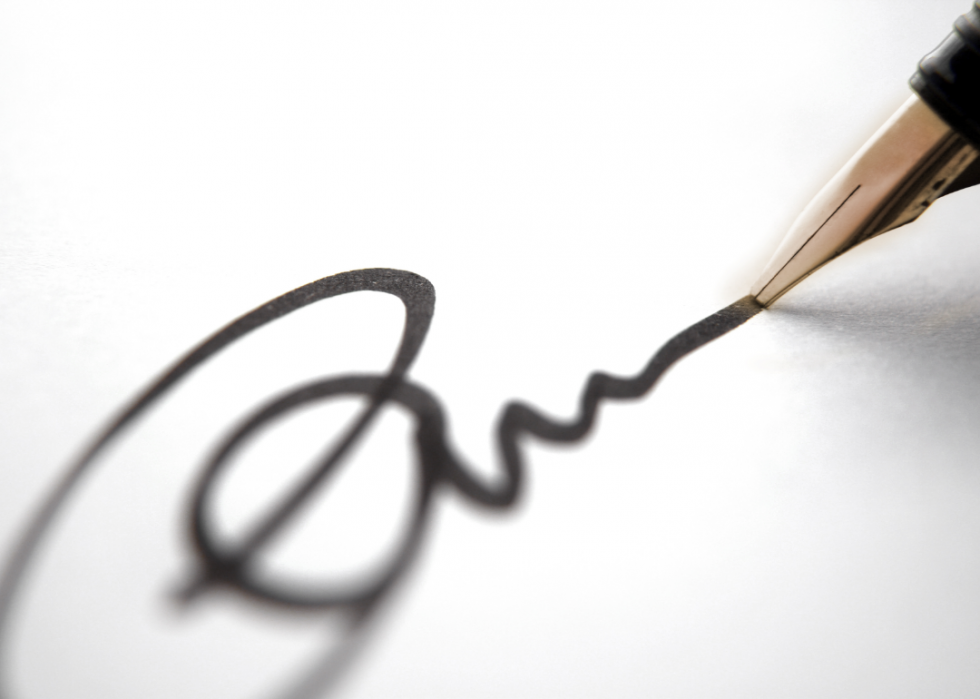 34 / 50
Signing new artists costs labels $4.1 billion
Record labels spent a staggering $4.1 billion on signing new artists, developing their music, and recording their albums in 2017, IFPI said. That breaks down to $11 million per day to sign around 50 artists every month.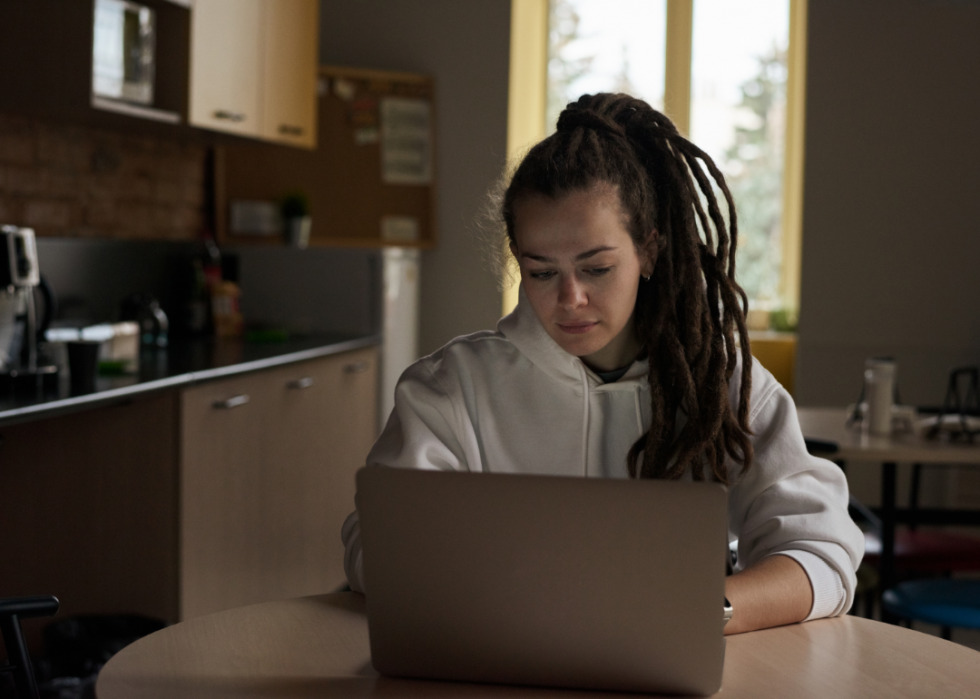 35 / 50
Starting a record label can cost less than $50,000
Even though major record labels have big budgets, you don't necessarily need to be ultra wealthy to launch an indie label. A small record label can cost between $20,000 and $50,000 to open, The Balance has reported. This amount would cover business registration, licensing, equipment, and potentially some promotion.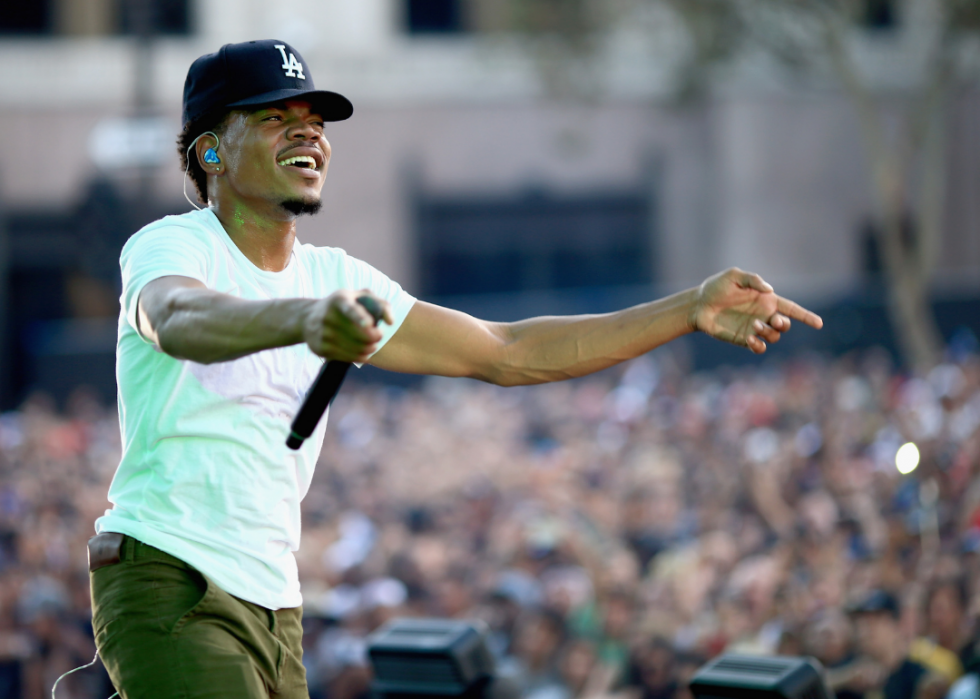 36 / 50
Christopher Polk // Getty Images
Chance the Rapper won a Grammy with no physical music sales
In 2017, Chance the Rapper took home the Grammy award for best rap album. The history-making award was the first one ever given for a streaming-only album that had no physical sales.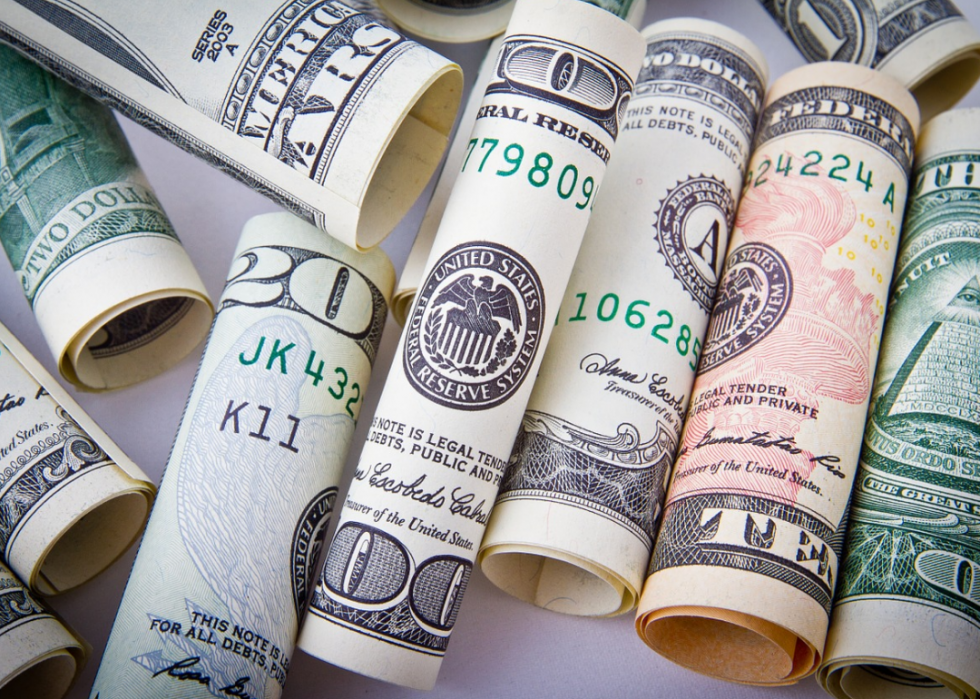 37 / 50
Payola persists despite being illegal
Payola is a music industry term that describes the practice of record labels giving radio stations money or other incentives to play certain artists in an effort to increase their exposure. While payola is illegal, it still persists in the industry, per The Balance. It is also sometimes called "pay for play."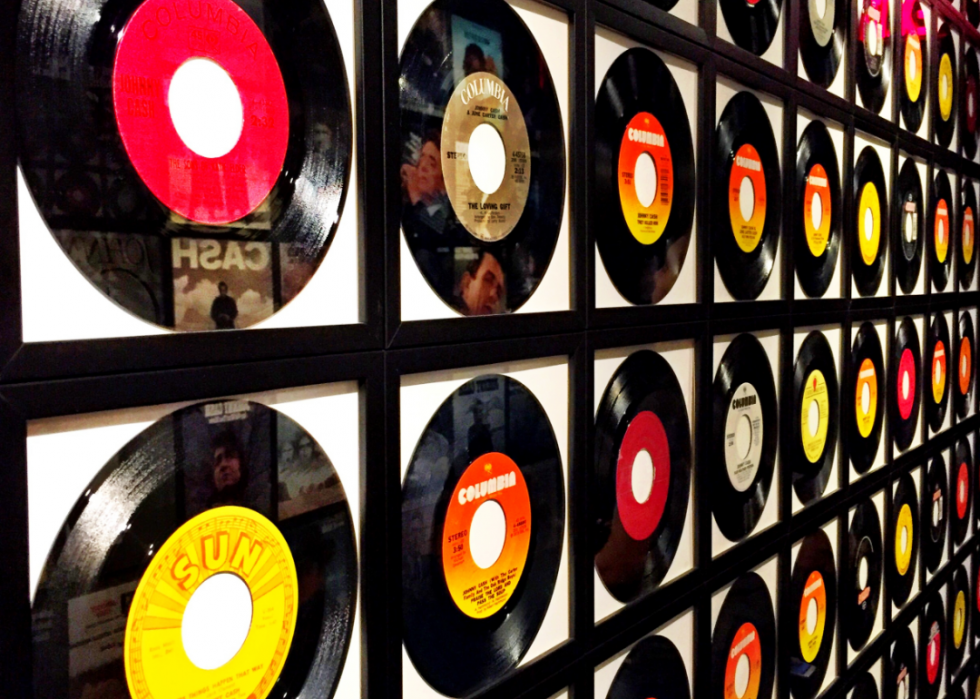 38 / 50
Just three record companies hold most of the market share
Three big record companies have around 65% of the entire U.S. market share, according to data analyzed by Statista. Universal Musical Group dominates with 29% of the total pie, followed by Sony Music Entertainment with 20% and Warner Music Group with just under 16%.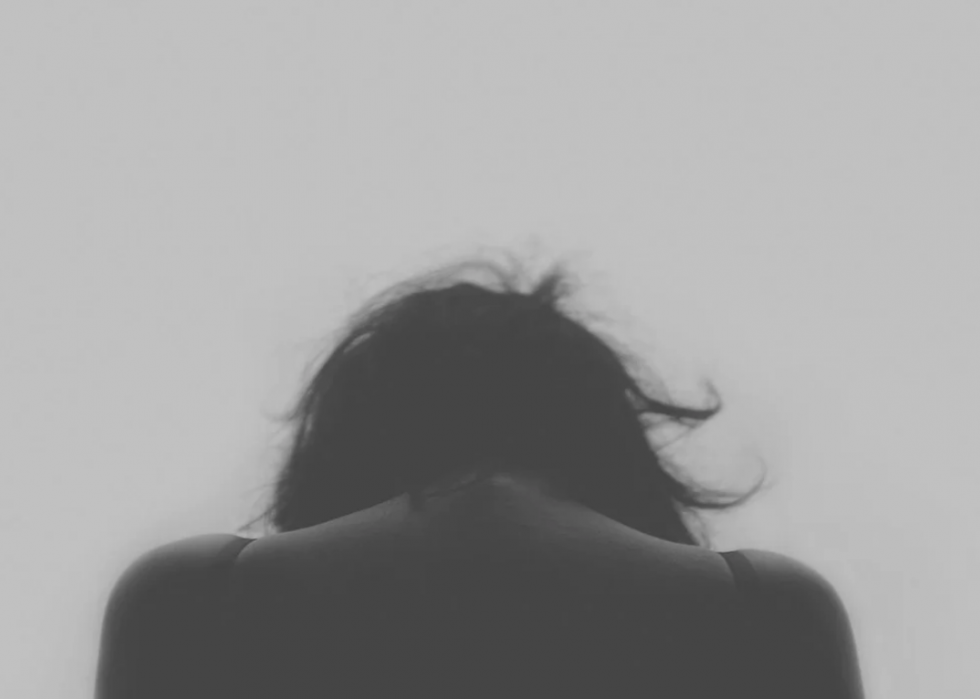 39 / 50
Mental health conditions plague 70% of musicians
A 2016 survey of more than 2,200 musicians in the United Kingdom found that 71% have high levels of anxiety and panic attacks. The data also showed that 69% of participating musicians had depression—a huge portion compared with the roughly 20% of the general public in the United Kingdom who are affected by the mental health condition.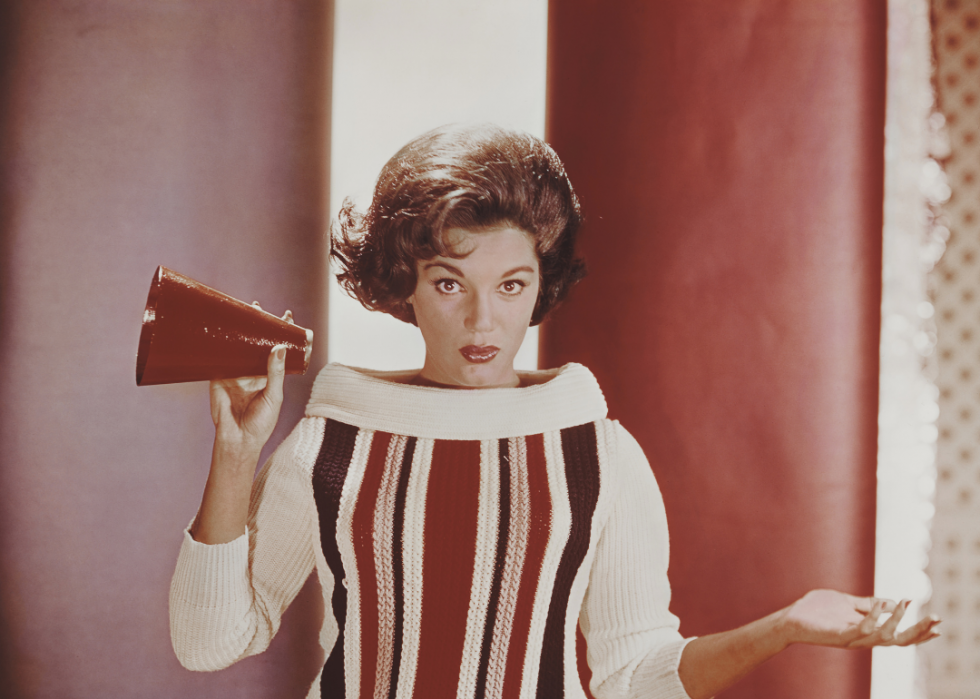 40 / 50
Archive Photos // Getty Images
Connie Francis became first woman to hit #1 in 1960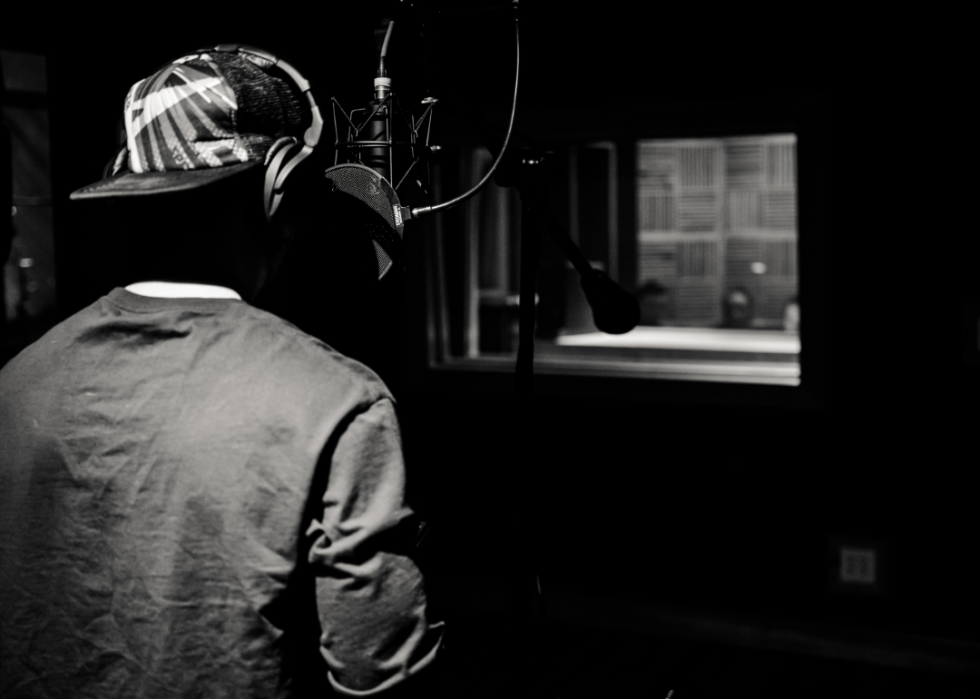 41 / 50
Musicians often give up rights for record deals
Record deals typically require artists to relinquish all rights to their music forever in exchange for a lump-sum upfront paycheck, per Rolling Stone. The situation could cause musicians to miss out on the potential for big bucks if their songs become extremely popular.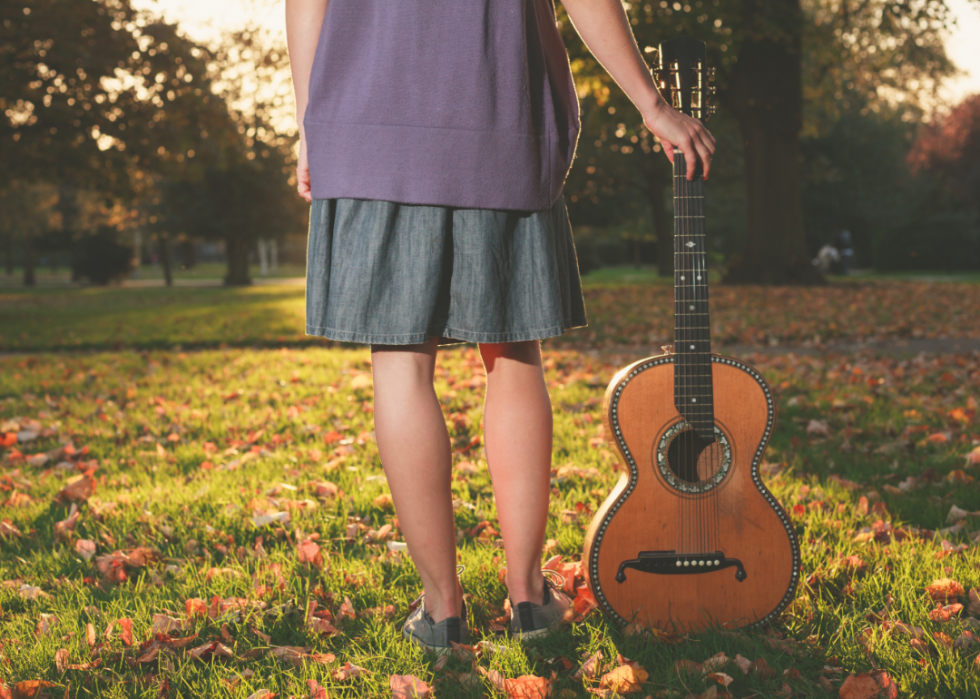 42 / 50
High levels of harassment haunt the music industry
The Musicians' Union said in 2019 that more than 350 people—mostly women—have submitted complaints of harassment, abuse of power, and discrimination. The union also said that 85% of abuse survivors in the music industry opted not to report the crimes out of concern they wouldn't be believed or heard.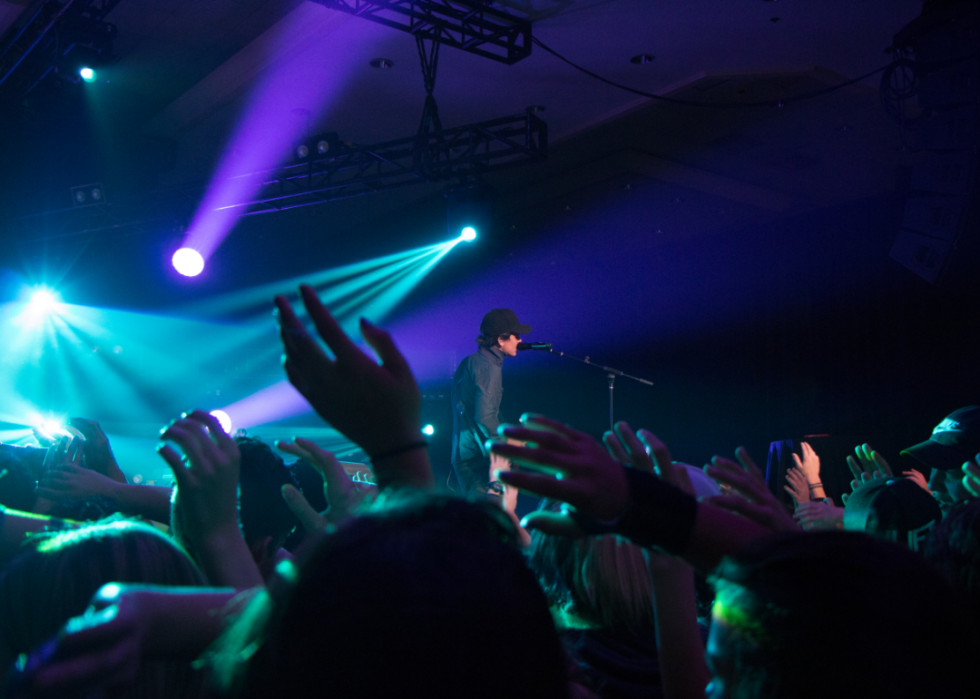 43 / 50
Musicians only get 12% of music industry revenues
The share of music industry revenues that goes to artists is small. On average, they take home only about 12% of all revenue. The rest goes to distribution platforms and record labels, per Citibank.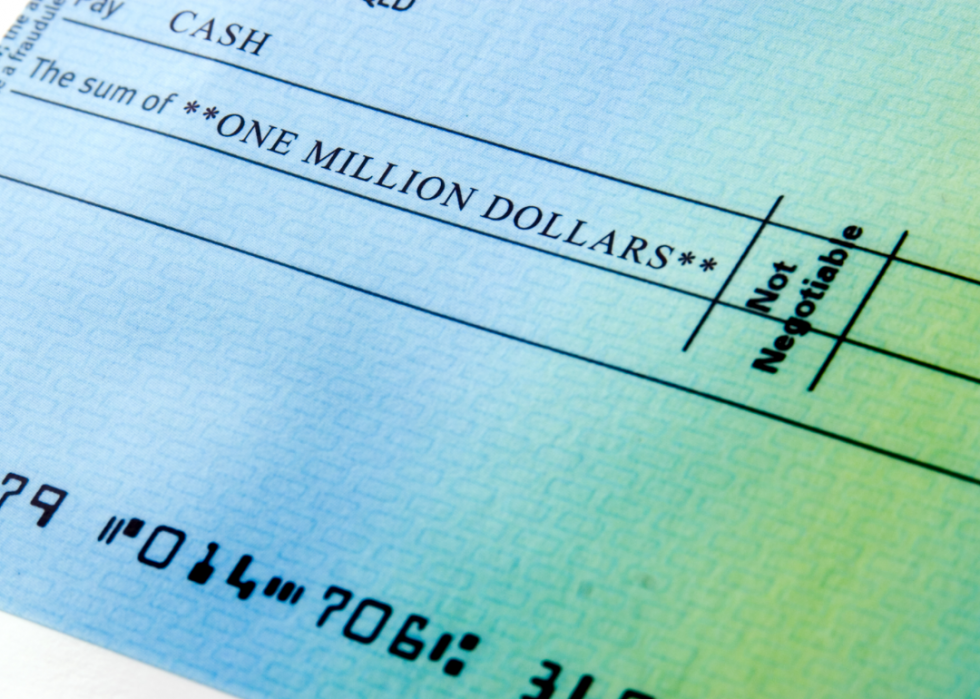 44 / 50
Record labels typically spend $1 million on new artists
Record labels typically make a $1 million investment in each new band they sign, according to Citibank. This money covers a financial advance for the artists, studio recording costs, video production support, touring support, and marketing and promotion.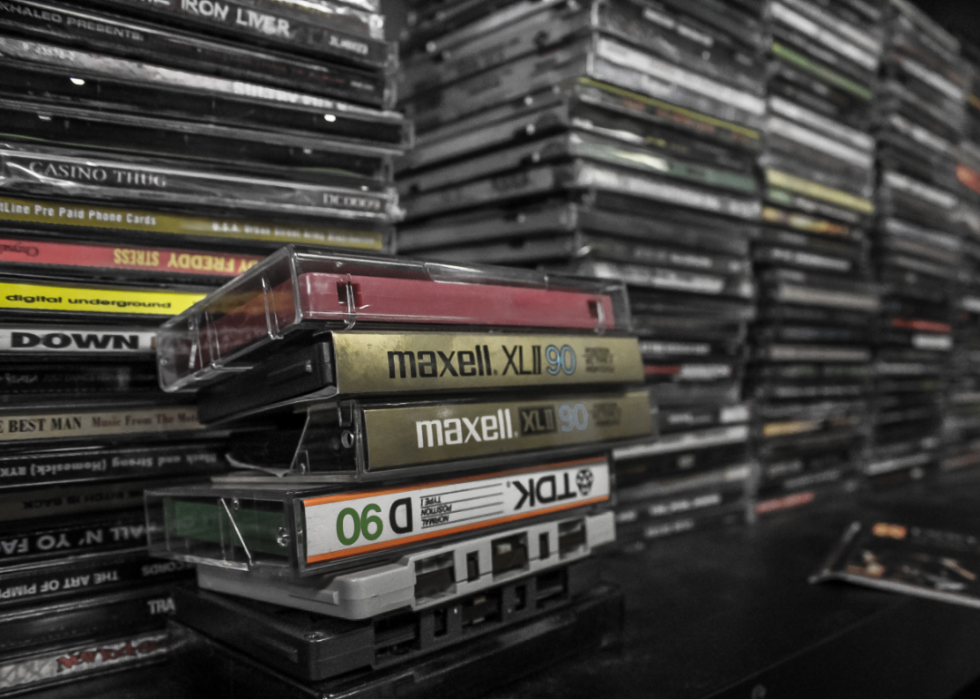 45 / 50
Majority of albums sell less than 1,000 copies
The albums that sell millions of copies are few and far between. According to the IFPI, 80% of albums sell less than 100 copies, while 94% of albums have less than 1,000 copies sold.
You may also like: Iconic one-hit wonders over the past 50 years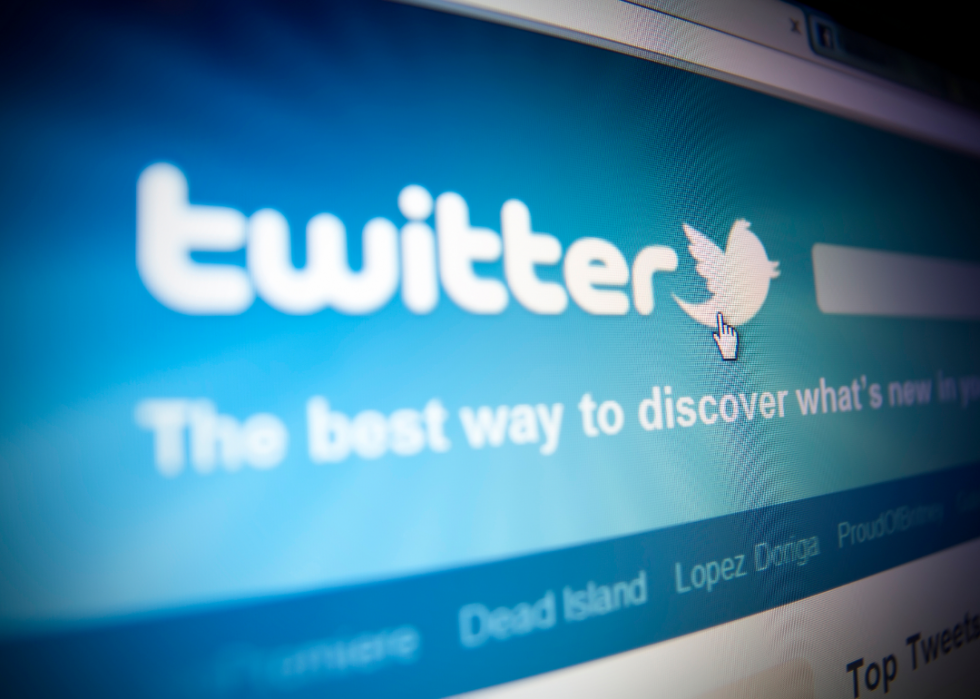 46 / 50
Many musicians have fake Twitter followers
If you see a musician with millions of followers on Twitter, don't assume they're all loyal fans. Many musicians have high rates of fake Twitter followers, Vice has reported. Twitter Audit shows only 42% of the followers on Justin Beiber's Twitter account are real and around 62% of Rihanna's followers are fake.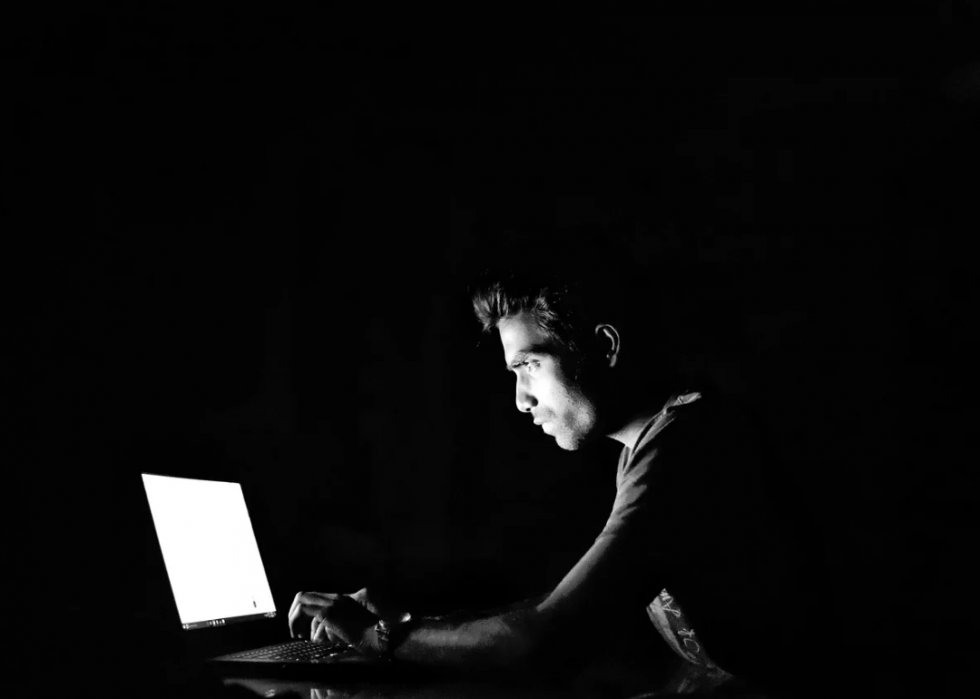 47 / 50
Changes to streaming music could increase piracy
A report from Goldman Sachs shows that 3 in 4 streaming users find it important to have "access to millions of tracks." If the price of streaming music subscriptions goes up and/or record labels remove music from streaming platforms, the industry may see listeners resort to piracy.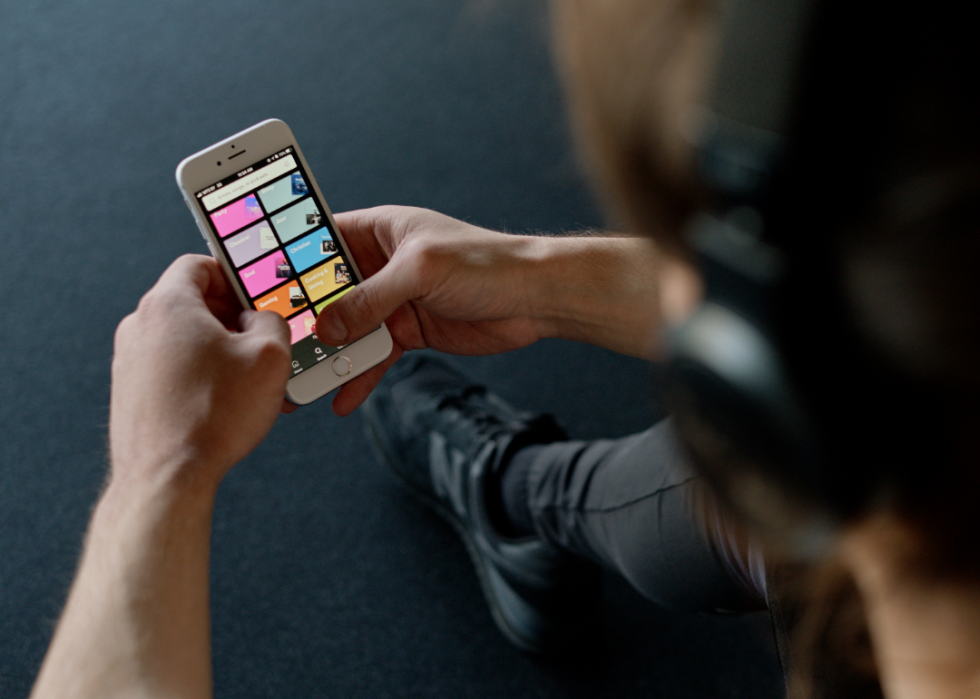 48 / 50
Streaming music on smartphones is big business
The smartphone is becoming an increasingly important sales tool in the music industry. The rate of listeners in developed markets who use their smartphones to stream music is expected to climb to 37% in 2030, compared with 18% in 2018, says Goldman Sachs.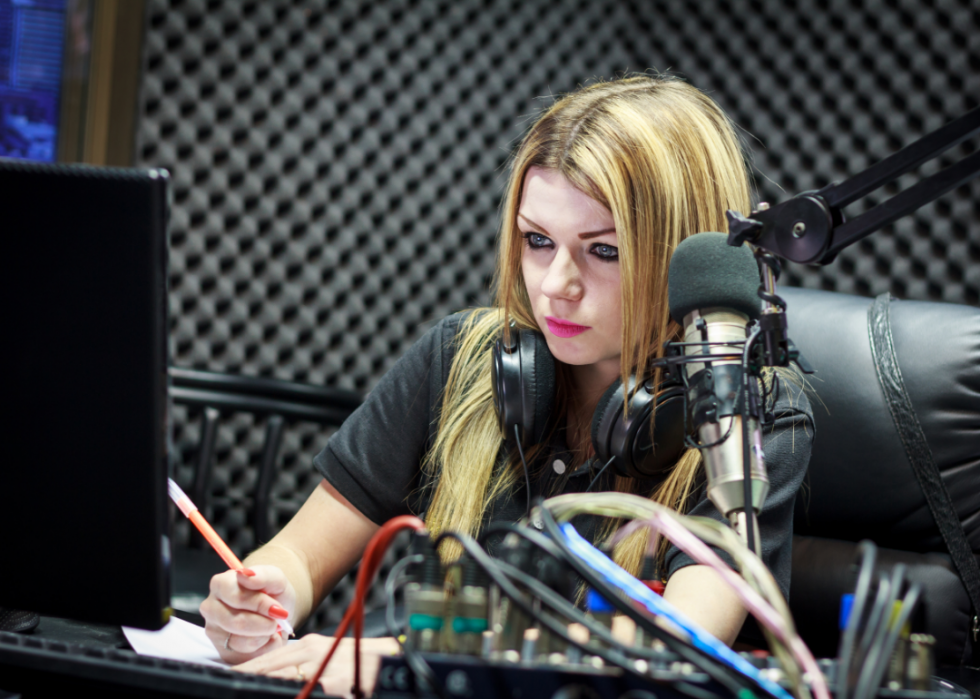 49 / 50
Radio has the most reach of all platforms
Amid the rise of online media, radio still has the most reach of all platforms, touching 92% of all U.S. adults at least once a week, per Nielsen. The statistics show the vast opportunities radio still offers to the music industry.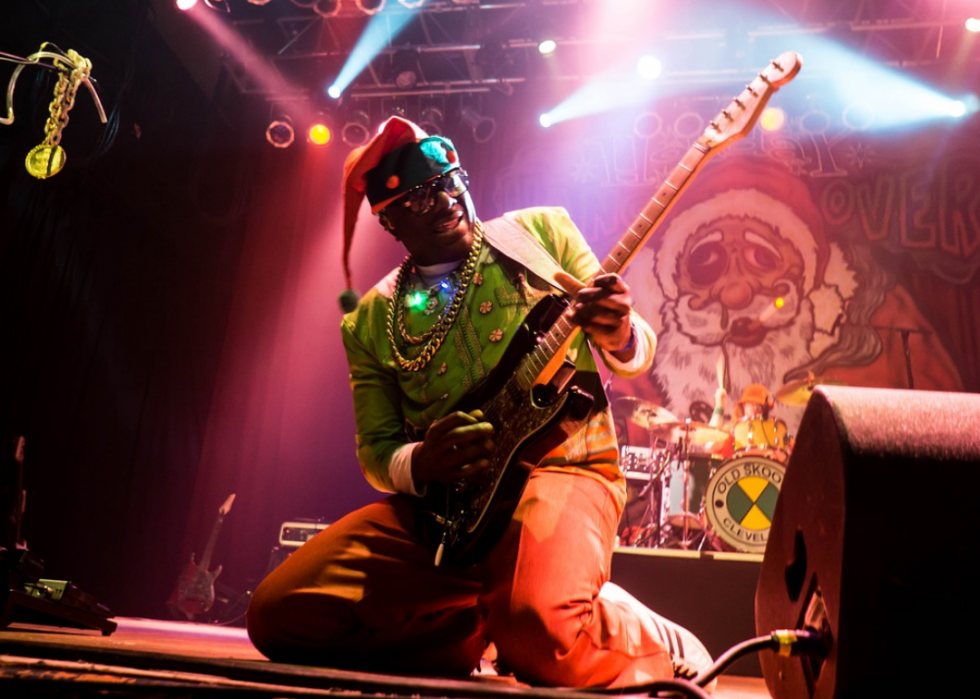 50 / 50
Holiday music on the radio has growing appeal
The number of people who tune into radio stations for holiday music continues to break records. Holiday music captured 14.3% of the adult contemporary music audience share in 2018, up from 13.9% in 2017, Nielsen has reported.
You may also like: #1 pop song from the year you graduated high school