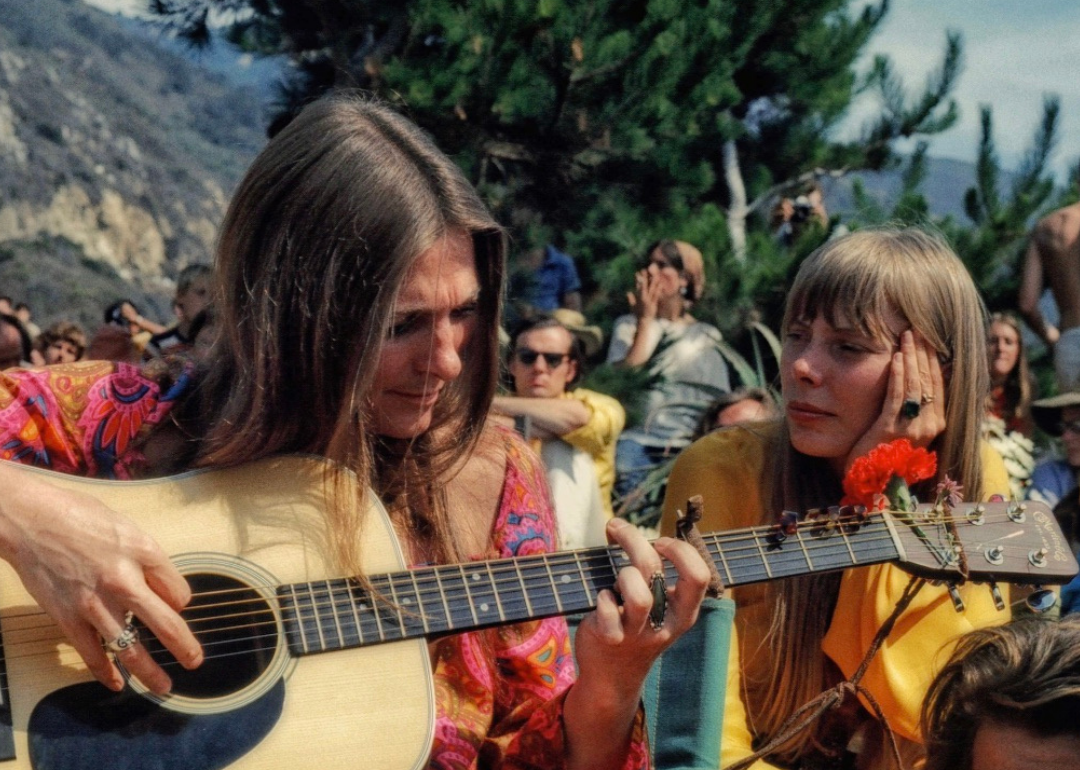 50 renowned folk songs across music history
Sulfiati Magnuson // Getty Images
50 renowned folk songs across music history
Folk songs are steeped in tradition and often originate in other cultures and places like Scotland, England, and Africa. They are rooted in tales passed down through generations. Folk musician Mike Seeger once said that American folk music is, "all the music that fits between the cracks."
Brought over from other countries by early settlers, it includes ballads, spirituals, and work songs. Folk music is also inspired by and inspires other genres of music including bluegrass, gospel, and blues, and has a history that is both expansive and impressive in its scope and depth.
Stacker dug through the rich history of folk music to spotlight 50 vetted greats. By nature of folk music, many of the songs are traditional and sung by countless artists, which is to say not all are written, or even most well-known, by the artist attributed to them.
These songs don't come solely from folk legends, but from country and rock legends as well. They are beautiful and honest. They run throughout history and feature songs of love, protest, and heartbreak.
The list features a 1937 song about racism in our country's capital, several songs that reflect on famous relationships and the breakups that eventually came, and even a song that was too country for Hollywood but wound up featured in a film anyway. While all these songs are unique, the one thing that binds them is the authentic way they reveal universal truths and connect people in the process.
You may also like: 25 musicians who broke barriers