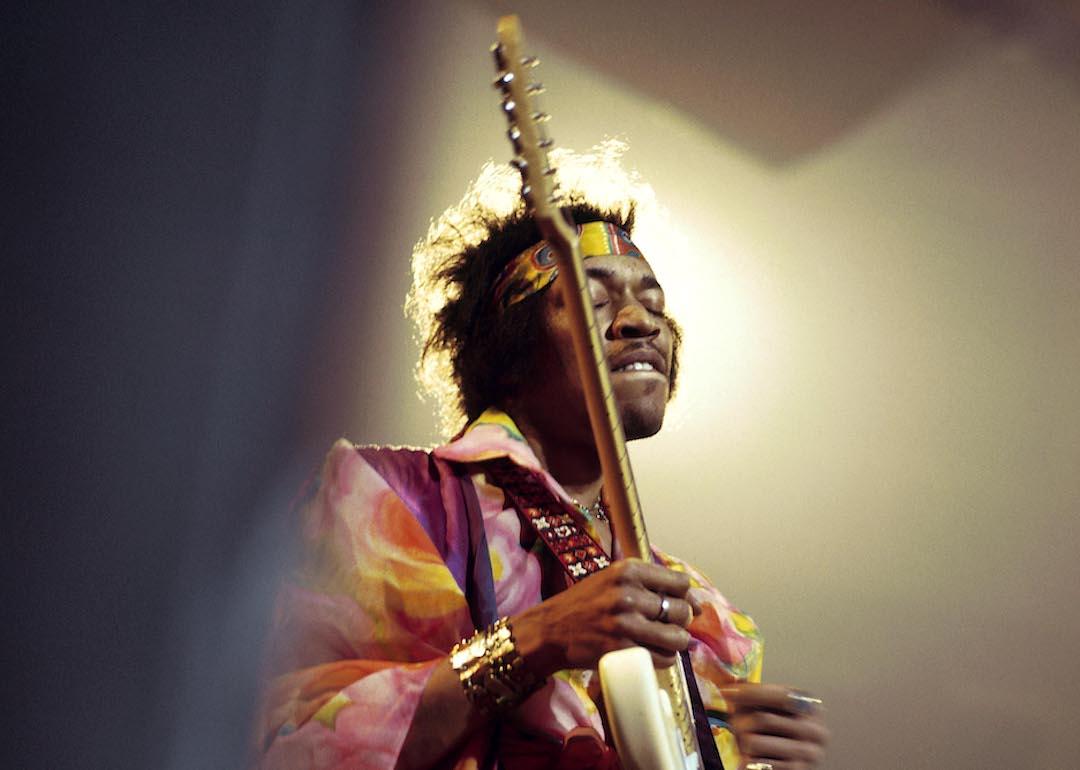 Best albums of all time by Black artists
David Redfern/Redferns // Getty Images
Best albums of all time by Black artists
There would be no American music as we know it without the contributions of Black artists. Since the first African music was brought over by people in bondage as early as the 15th century, Black singers and musicians have had a hand in every aspect of American music's evolution. From country-western, the foundation of which was banjo music from Africa, to rock 'n' roll, first played by a Black woman on electric guitar in 1938, each genre of American music has a Black artist (or many) who helped create it.
In addition to establishing new sounds, Black musicians worked to advance civic life, as well. They helped bring about an end to segregation, with the likes of Josephine Baker, Ray Charles, and dozens more refusing to play to segregated crowds, with white allies like The Beatles taking similar stands. They also used their music to advance messages; from Billie Holiday's "Strange Fruit" to Sam Cooke's "A Change is Gonna Come."
To celebrate some of the greatest American music of all time, Stacker compiled data on the top 100 albums by Black artists according to data from Best Ever Albums, which ranks albums according to their appearance and performance on 40,000 editorial and data-based charts including Rolling Stone, Pitchfork, and Billboard. The Best Ever Albums score is derived from a formula that weighs how many charts an album has appeared on and how high it was on each of those charts and awards points accordingly. For more background on how Best Ever Albums determines its rankings, click here.
As with any ranking, no "best of" list can be fully representative—particularly when dealing with such a wide range of time, talent, and musical style. The fact that Ray Charles, Nina Simone, Whitney Houston, Louis Armstrong, Ella Fitzgerald—among dozens of others—don't appear here underscores that shortcoming. Still, this iteration of the best albums of all time by Black artists offers an insightful look at a significant cross-section of American music that ranges from jazz to soul to hip-hop and back again, with household names like Jimi Hendrix and less obvious monikers like Love and Flying Lotus.
In conjunction with this piece, be sure to check out our Spotify playlist featuring a track from each of these albums.