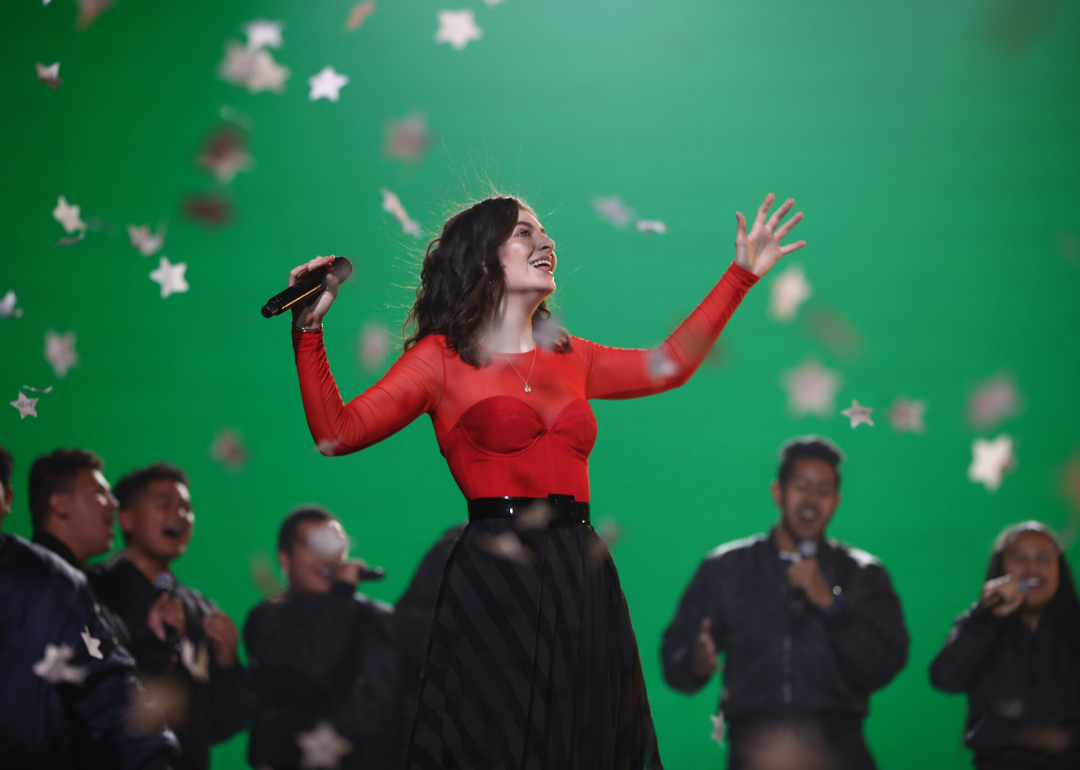 Best albums from the last decade, according to critics
Phil Walter // Getty Images
Best albums from the last decade, according to critics
Historically, albums represent the pinnacle of artistic achievement. Throughout the "album era" from the mid-1960s to 2000s, LPs (full-length albums) were the chief means by which artists communicated to their fans. Album art, hidden tracks, and concept albums changed the dynamic of the music industry and encouraged album production that was free of filler tracks and less dependent on hit singles. This seismic industry shift in the '60s was inspired by albums such as The Beatles' "Rubber Soul," which came out in the U.S. in 1965 without any singles being released.
Albums today offer a fresh way of approaching a changing industry and inspire artists to set musical structures and cohesive messaging that can add to the potency of musical releases. That doesn't mean they haven't struggled, particularly amid the COVID-19 pandemic: Sales of physical albums plunged by 6% between March 6 and 12, 2020, followed by an announcement from Amazon March 17 that it would halt incoming shipments of vinyl and CDs from music suppliers in the U.S. in order to prioritize essentials. 
Streaming platforms such as Spotify and Pandora recalibrated the music industry in recent years to again focus on single tracks and curated playlists rather than entire albums. People spent the last decade predicting the death of the album, but the format continues to be an integral, relevant, and celebrated component of musical creation and artistry. To that end, Stacker took a closer look at the best albums of the last decade by mining data from Metacritic. The resulting gallery was garnered from the top-rated critical reviews of albums from the decade. To be considered, albums had to have been released between Jan. 1, 2010, and Dec. 31, 2019, and had to have 15 or more reviews in Metacritic's database. Reissued albums, EPs (extended-play recordings with more tracks than singles but not enough to constitute albums), multi-artist soundracks, compilations, live albums, and holiday albums were not considered. The songs were ranked by Metascore, with only one tie.
The question of what makes a great album is ultimately subjective, but throughout this gallery critical review centers around certain music themes such as narrative, lyrics, production, and musicality.
Many of the albums on this list deal with serious topics like race relations, the loss of a loved one, and living as a woman in a patriarchal society. Several deviate from a musician's previous output, or showcase arrangements, lyricism, and overall songwriting that denote growth, freedom, and sophistication as an artist. In addition to musicianship and storytelling, these albums also reflect an increasingly diverse field of contributors that includes the LGBTQ+ community, women, and people of color.
Read on to learn why some of the world's top critics chose these 50 albums as the decade's finest creations in music.
You may also like: Best Robert De Niro movies