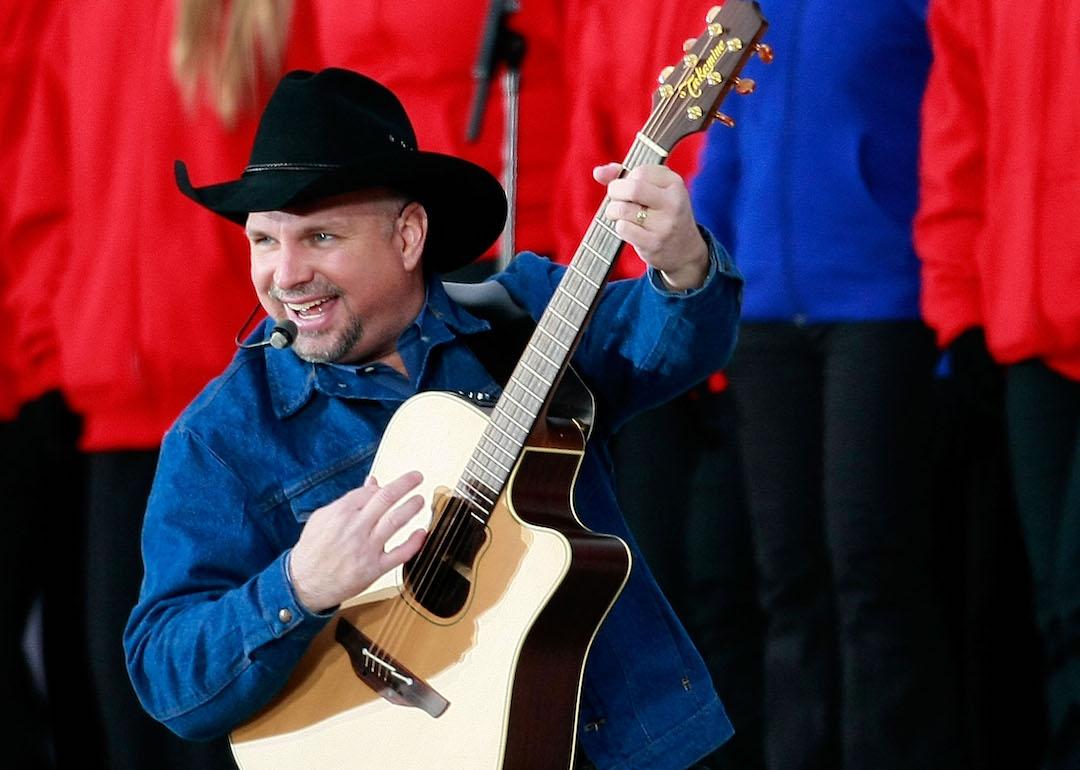 Mark Wilson // Getty Images
Best Garth Brooks songs
In 1987, Garth Brooks moved to Nashville for the second time in an attempt to make it big on the country music scene. He released his self-titled first album two years later. It saw strong sales, but even that was a far cry from the astronomical success he would see in the years later. Today, nearly three decades after the release of that album, he stands as the #1 selling solo artist in U.S. history. He's sold more than 100 million albums, amassed an estimated net worth of more than $300 million, and carved out a place for himself as one of the most successful, celebrated, and influential acts in the history of country music. He earned $45.5 million in 2018 alone, thanks largely to the 6 million tickets he sold on a three-year tour with his wife, fellow country superstar Trisha Yearwood.
His influence on a new generation of country music stars—and country music in general—is difficult to understate. He successfully crossed over between pop and country long before Taylor Swift made it cool. His third album "Ropin' in the Wing" debuted at #1 on the Billboard Top 200 in 1991, the first country album to do so. Some credit him with helping to make country music mainstream entertainment in the U.S. and later, around the world.
Here's a look at Brooks' biggest hits, according to data from the Billboard Country Hot 100. The songs are ranked first by where on the charts they peaked, and then by how many weeks each song spent on the charts. In the case of a tie—including a massive 16-way traffic jam of songs that all peaked at #1 and stayed on the charts for exactly 20 weeks—songs are listed from oldest to newest. All ties are noted next to the title of the song.
You may also like: Top 10 Garth Brooks albums