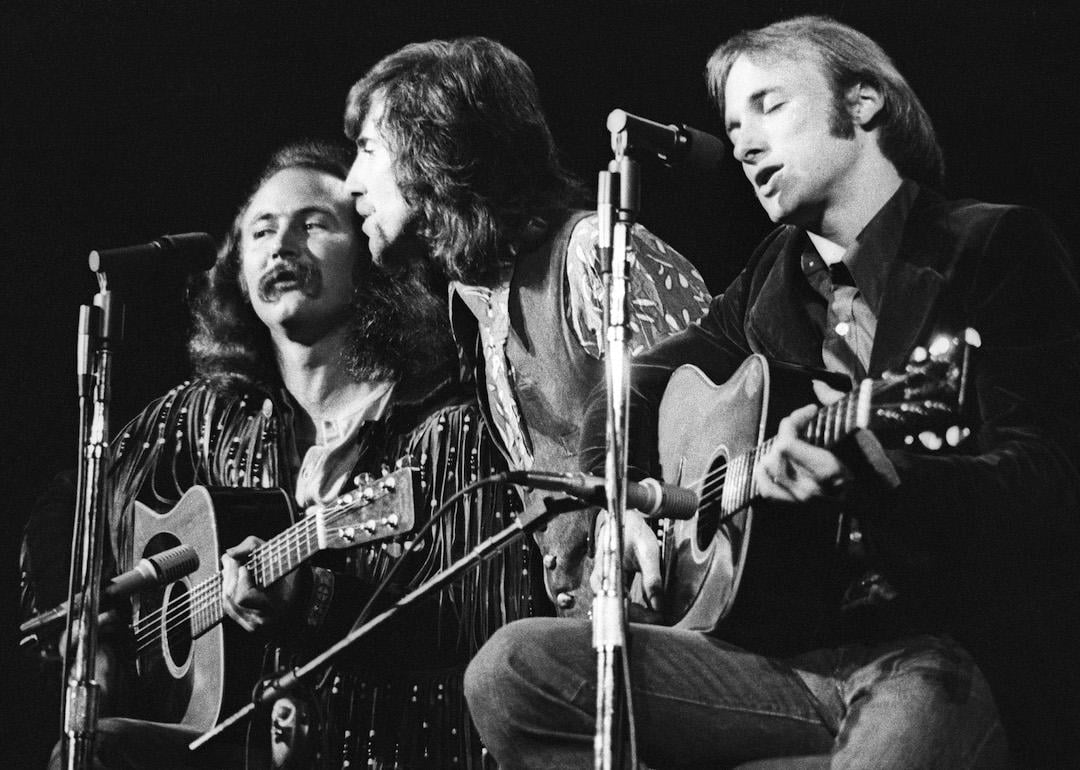 Best New Artist winner the year you graduated high school
Tom Copi/Michael Ochs Archive // Getty Images
Best new artist the year you graduated high school
Of the four biggest awards handed out on "Music's Biggest Night," there is only one for which an artist has one chance to win. The Grammy for Best New Artist goes to artists or groups that have achieved a "breakthrough into the public consciousness" and "impacted the musical landscape" during the eligibility period. There are few hard numbers used to determine whether an artist is "new": Nominees can't have released over three albums or 30 singles, and they can't have been considered more than three times before for the award (even if they were previously in other groups).
This definition can confuse, leading to fiery debates over who should or shouldn't be considered a "new" artist. But the Grammys are no stranger to public outrage. The voting process itself—open only to members of the music industry—often results in surprising winners for Best New Artist, Song, Record, and Album of the Year (and up to 15 other categories of their choice). In the night's biggest awards, even some voters with no knowledge of the nominees get to decide who should win.
Some might argue it's better to not win Best New Artist, based on the popular legend that the award is cursed. Early on, many winners became one-hit wonders, unable to recreate the breakout success that launched them to the Grammy stage. Recent winners seem to disprove the theory, but the reputation lingers.
Best New Artist has been given every year since the second Grammys in 1960, except when it was skipped in 1967. From 1960s folk-rock to contemporary rap, Stacker presents every Best New Artist winner (and this year's eight nominees), in chronological order. Read on to discover which acts fell victim to the curse and which breakthrough artists lasted for decades.
You may also like: Most famous musicians who haven't won a Grammy