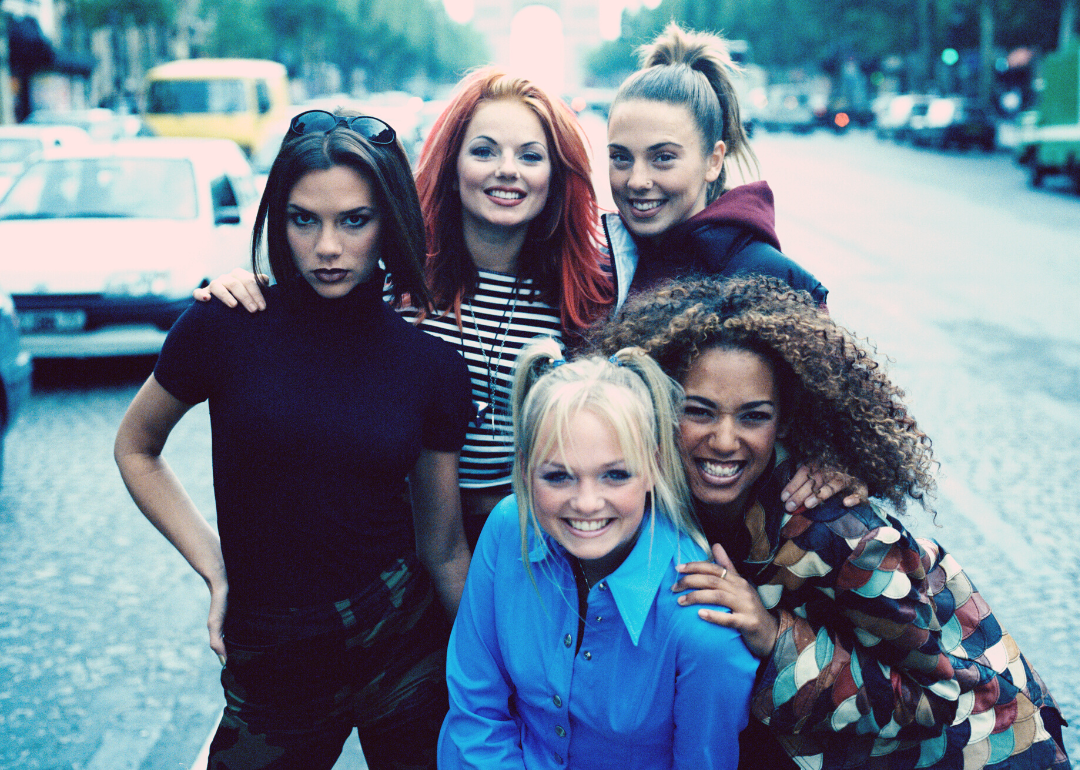 Bestselling girl groups of all time
Tim Roney // Getty Images
Bestselling girl groups of all time
Ever since the birth of pop music, girl groups have gone in and out of fashion, and a strong case has had to be made for their existence. Concerns among music managers and marketers arose when the idea of a girl group was first proposed. Boy bands like the Beatles, who were principally marketed to teenage girls, certainly proved they could win young women's obsessions, but could young women draw in the hearts of other young women? According to the data—multiplatinum and diamond record sales, innumerable awards, paradigm-shifting pop culture moments—it's been a resounding yes.
Of course, the girl group isn't just for females; in no other format will you find such a triumph of feminine energy and power. To that end, Stacker combed through the bestselling artists of all time, according to the Recording Industry Association of America, and ranked the 10 girl groups with the most sales.
While there may be a scarcity of Western girl groups today (though there's no doubt that South Korean and Japanese girl groups like Blackpink and AKB48 are dominating and bringing some much-needed girl group goodness to the world), this list proves that any concerns about the success of the girl group form were unfounded.