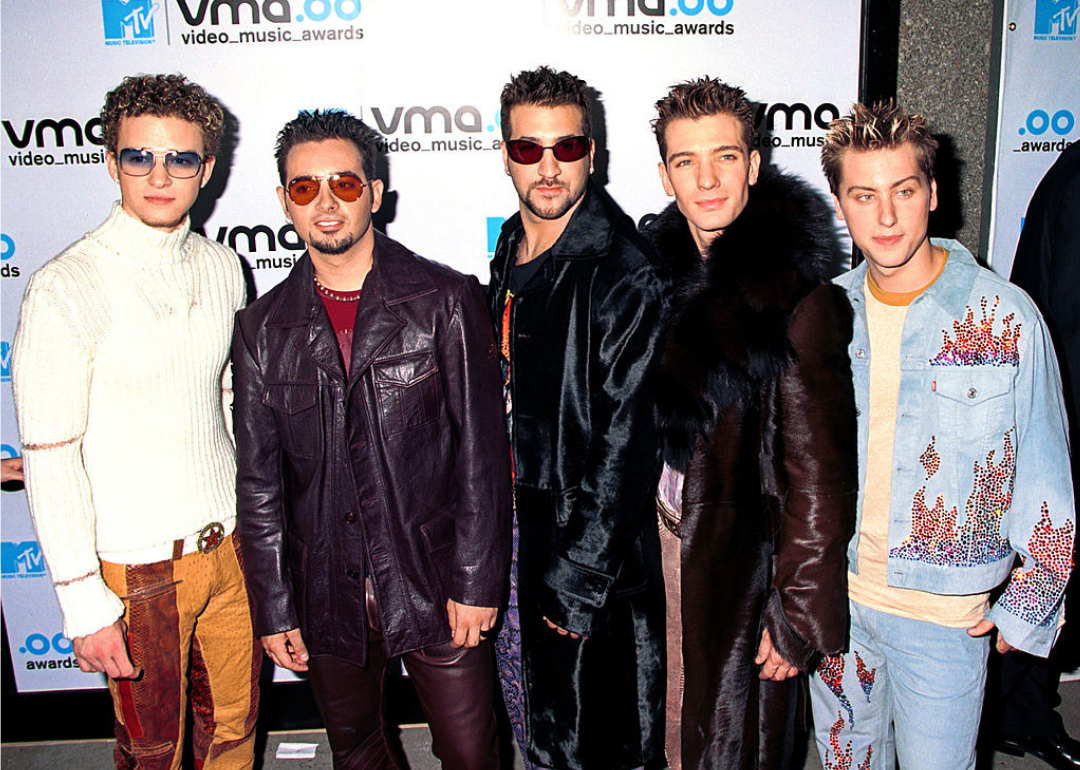 Boy bands to top the Billboard charts since 1980
George DeSota/Liaison // Getty Images
Boy bands to top the Billboard charts since 1980
For anyone who grew up in the 1980s or beyond, it's hard to imagine a playlist without at least one boy band song. If you were a child of the '80s, you likely adored the New Kids on the Block (NKOTB), while those growing up in the mid-'90s or early 2000s were more familiar with the pop tunes of the Backstreet Boys, NSYNC, or Boyz II Men. It could even be argued that none of these groups would have existed if it weren't for the supergroup success of The Beatles in the 1960s, bringing their signature rock 'n' roll hits to American teens in the early years of the Billboard Hot 100, a ranking of the hottest singles based today on digital and physical sales, streaming plays, and radio plays that was started in 1958. 
Music fans of all ages are likely familiar with The Beatles, while today's millennials are well-versed in One Direction, The Wanted, and BTS. But what of the other bands that topped the charts and didn't achieve widespread success? Did those groups simply fade into obscurity after becoming one-hit wonders? To find out, Stacker turned to Pudding's comprehensive list of boy bands from a bank of sources last updated November 2018. The list was reduced to bands after 1980 who had a Billboard Hot 100 hit with a music video available. That list is organized chronologically in this gallery to see which was the most successful boy band of the past 30 years. Whatever happened to some of your old favorites, like Color Me Badd and Hanson? Did the groups that spawned from reality competitions succeed in their real-world music careers?
Read on to find out who recorded with the greats, who found (and lost) stardom, and who is still on top in the world of boy bands today.
You may also like: Popular fads from the year you were born