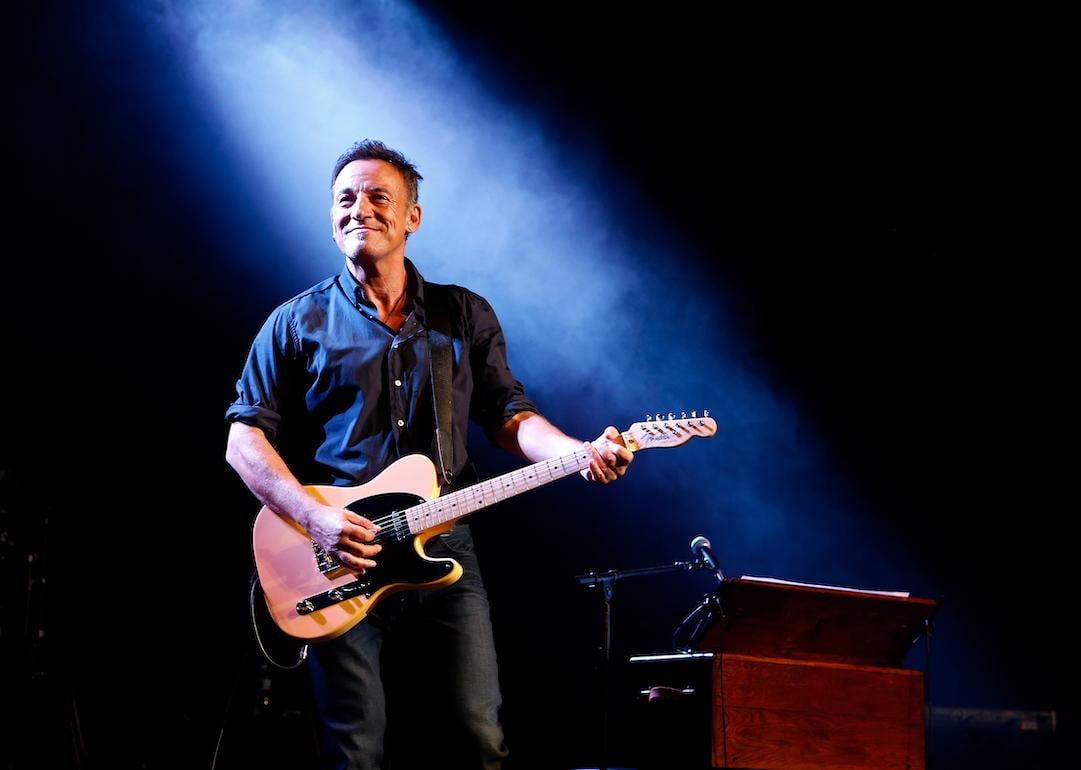 Bruce Springsteen's biggest Billboard hits
Jemal Countess // Getty Images
Bruce Springsteen's biggest Billboard hits
Twenty Grammy Awards, two Golden Globes, one Oscar, and one Tony for the hit "Springsteen on Broadway": This is just a small listing of the hardware Bruce Springsteen accumulated over the years; not bad for a kid born into a blue-collar family in Freehold, New Jersey.
While none of Springsteen's singles hit #1 on a Billboard list, Rolling Stone magazine lauded his brilliance, ranking him 23rd on its list of "Greatest Artists of All Time." He's definitely earned his nickname "the Boss."
Listening to Springsteen's music is a veritable revelation about the musician's life. Ahead of the Boss' 72nd birthday Sept. 23,  Stacker looked at the 26 songs from Springsteen that made Billboard's Hot 100 chart history and ranked the tracks by the number of weeks spent on the chart. Ties were broken by peak position.
In his Rock & Roll Hall of Fame induction speech in 1999, Springsteen reflected on the influence his parents had on his life—from his tumultuous relationship with his father to his mother understanding exactly why he needed a $60 Sunburst guitar. "My parents' experience forged my own," he said. "They shaped my politics, and they alerted me to what is at stake when you're born in the USA." And of the E Street Band—very much a part of his 50-plus-year career—Springsteen said, "Everybody wants to know how I feel about the band. Hell, I married one of 'em." That would be, of course, singer-songwriter and guitarist Patti Scialfa.
Keep reading to discover which Springsteen songs made for his biggest Billboard hits.
You may also like: 30 pop songs you may not know are covers