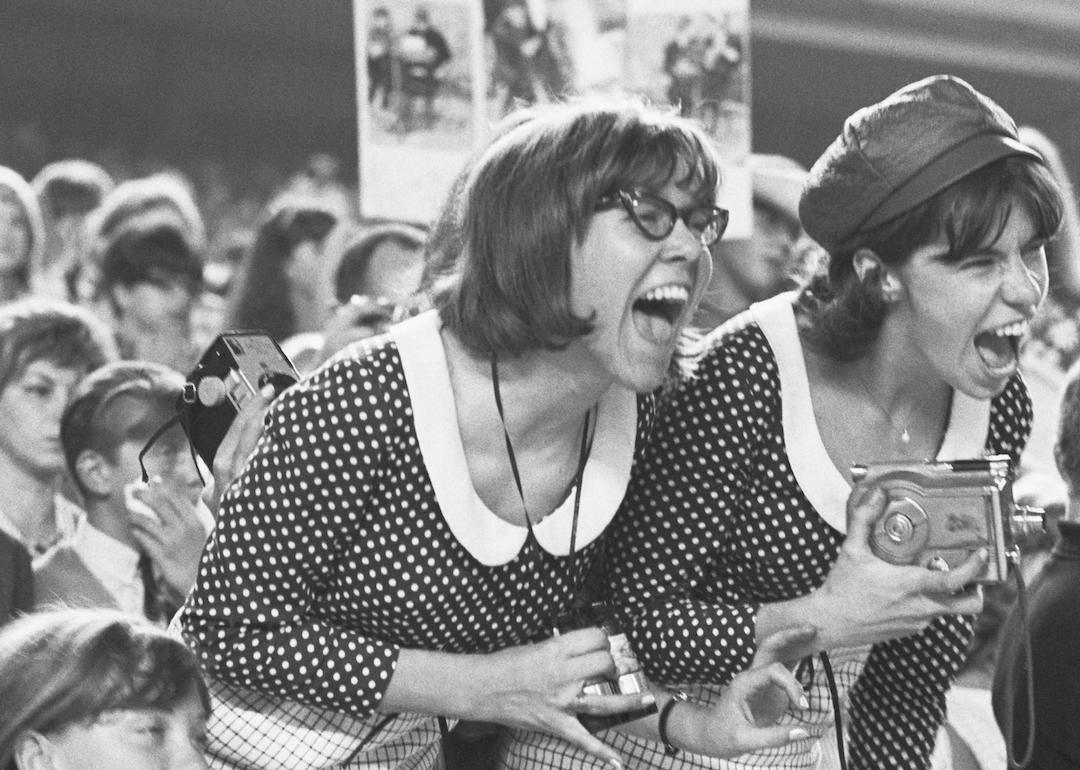 Here's what iconic concert took place the year you graduated high school
Here's what iconic concert took place the year you graduated high school
The last six decades of Western culture are synonymous with rapid changes in both music and the concert industry. Certain performances have managed to elevate, and become much more than mere slices of entertainment. As a result, they have taken on historical and contextual significance alike. One can thereby glean relevant information about a given decade—or the year in which they graduated high school—by examining the concert scene around that time.
A look at the most iconic concert, tour, or festival from the year one graduated high school also offers a potential trip down memory lane. It's when a person is young and chock full of new emotions that they connect the most intensely with certain songs or performers, after all. To consider the most relevant music of the era is to likewise recall the personal feelings one cultivated when hearing that music for the first time or the fiftieth time.
Stacker compiled a list of the most iconic concerts from each of the last 63 years, using a variety of sources, including setlist.fm, Billboard magazine, Rolling Stone magazine, and Spin magazine. To avoid repetition, the list touches down on multiple genres and moments and doesn't feature the same act twice (barring festival appearances). With the exception of the three Woodstock festivals—each one being historic for a different reason—the list doesn't feature the same music festival twice either. Live performances at a movie or television studio, sporting event, or awards ceremony were not considered.
You may also like: Top 100 country songs of all time