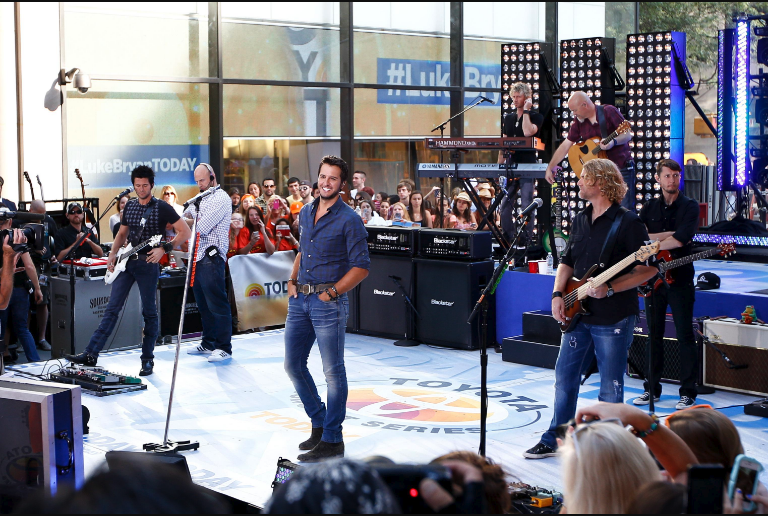 Most popular live music act in every state
Debby Wong // Shutterstock
Most popular live music act in every state
From your first time attending a concert as a kid to the first time you saw your favorite band in person, live music contains an element of magic for many. There is nothing quite like seeing a master showman command a crowd. From Elvis and the Beatles, to KISS and Aerosmith, all the way up to modern arena-filling artists, every generation experienced the privilege to watch some of the most epic acts of their time rock the stage.
But how do concert preferences change from across the nation? Which artists truly rise above the rest in a given state? To answer this question, Stacker analyzed ticket sales data provided by Vivid Seats to calculate the most popular live act in every state. The rankings are based on total ticket sales from 2014 to end of 2017 for concerts held within each state.
So where does Queen Bey truly rule? And where does Garth Brooks still command the land?  Read on to see the most popular live music act in every state.
Alabama: Jimmy Buffett
Runner-up: Florida Georgia Line
Alaska: Luke Bryan
Runner-up: Zac Brown Band
Delaware: Brantley Gilbert
District of Columbia: Adele
Massachusetts: Kenny Chesney
Mississippi: Chris Stapleton
Runner-up: Florida Georgia Line
New Hampshire: Luke Bryan
Runner-up: Florida Georgia Line
North Carolina: Luke Bryan
North Dakota: Justin Bieber
Rhode Island: Luke Bryan
Runner-up: Twenty One Pilots
South Carolina: Garth Brooks
Runner-up: Hootie and The Blowfish
South Dakota: Garth Brooks
Runner-up: Paul McCartney
Virginia: Luke Bryan
Runner-up: Florida Georgia Line
West Virginia: Garth Brooks
Wisconsin: Rolling Stones
Wyoming: Florida Georgia Line