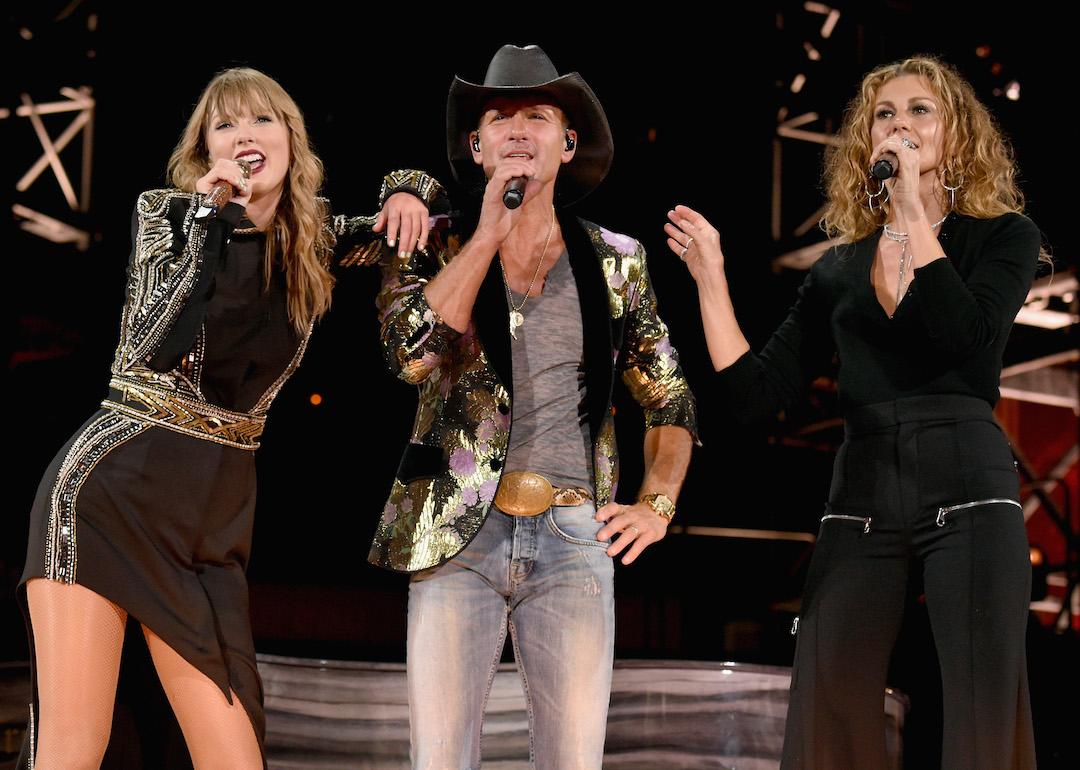 The richest country music stars
John Shearer/TAS18 // Getty Images for TAS
The richest country music stars
It's easy to see why today's country music stars have become multimillionaires. Big names in the industry account for hundreds of millions of album sales, with heavyweight Garth Brooks selling more than 170 million albums (that's more than Elvis Presley) while Dolly Parton has sold more than 160 million albums. The country music industry in 2016 represented about 10% of total sales across all genres, according to CMT, and 8.7% of all music consumption in 2018. Those numbers are likely to continue, as a 2019 study showed 51% of U.S. adults listen to country music.
But like any other group of ultra-high-net-worth individuals, many country music stars have diversified income portfolios. Ticket and album sales aren't the only way that many of country music's wealthiest stars have made their money. The other sources of their fortunes? Memoirs, television hosting, acting in films, and smart real estate investments—among other pursuits—have led to the riches of many of today's country music singers with the highest net worths.
Stacker used data from Celebrity Net Worth—which aggregates publicly available information like real estate holdings, announced salaries, royalties, record sales, and endorsements—to curate a gallery of today's richest country music stars. Final net worth is created using a formula that eliminates expenses like manager and agent fees, estimated taxes paid, and other lifestyle expenses, boiling it down to a more accurate figure of a star's total assets.
One thing is clear looking at the lives at those at the top of country music: High figures in a person's bank account can't protect against relationship issues and health problems. That said, many of the musicians featured in this gallery have used those experiences as fodder for their music, turning painful moments into gold.
Keep reading to find out which "American Idol" star has already crossed the $85 million mark, and which country legend is worth half a billion dollars.