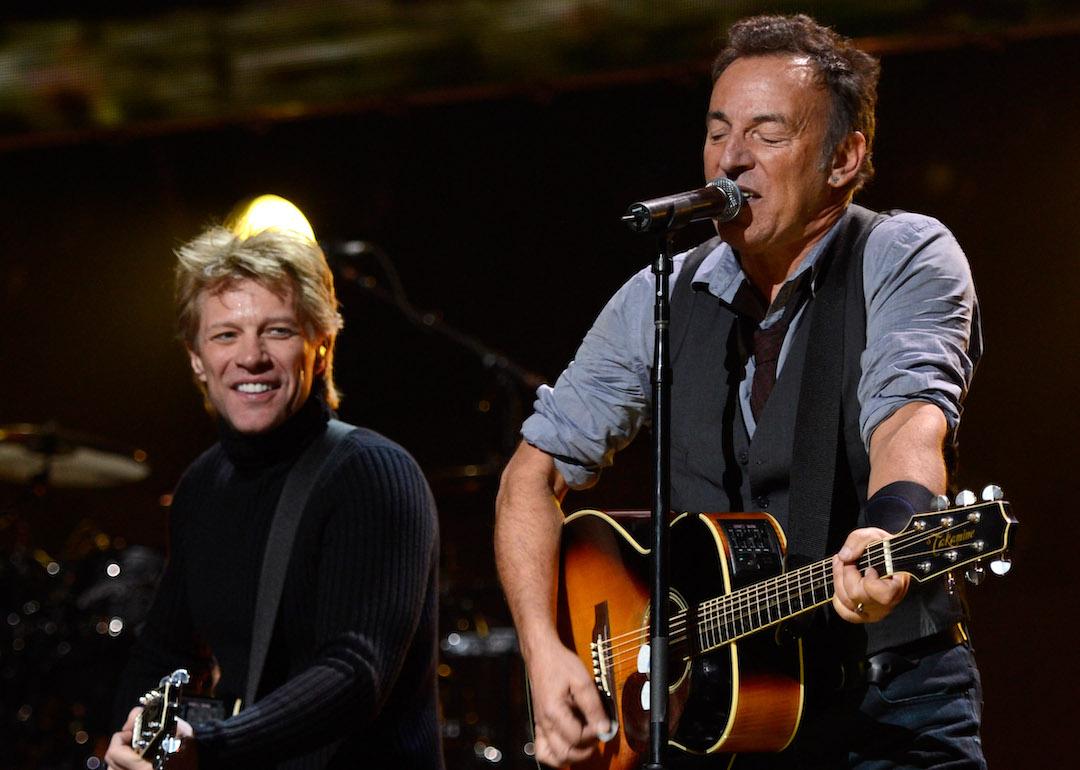 Kevin Mazur // WireImage for Clear Channel
The richest rock stars
Rock icons have always had a significant impact on society, whether through their poetic songwriting, innovative guitar techniques, catchy melodies, or powerful stage presence. The stardom that comes with a highly successful music career often leads to opulence. True rockers can generate an astoundingly significant amount of revenue through album sales, merchandising, licensing deals, and concert ticket sales.
Stacker looked to Celebrity Net Worth's database of musicians to find out which famous rock stars have had the most lucrative careers. Some found success as solo singer-songwriters or members of famous rock bands, and others have made a fortune as both players in a group and as a standalone act. Many of the artists listed began their careers as far back as the '60s and are still rocking on today—whether they're touring their old hits, producing new music, or working with other artists.
Read on to see which of your favorite artists are the music industry's top earners. Stars are ranked by their net worth.
You may also like: Bestselling album from the year you graduated high school