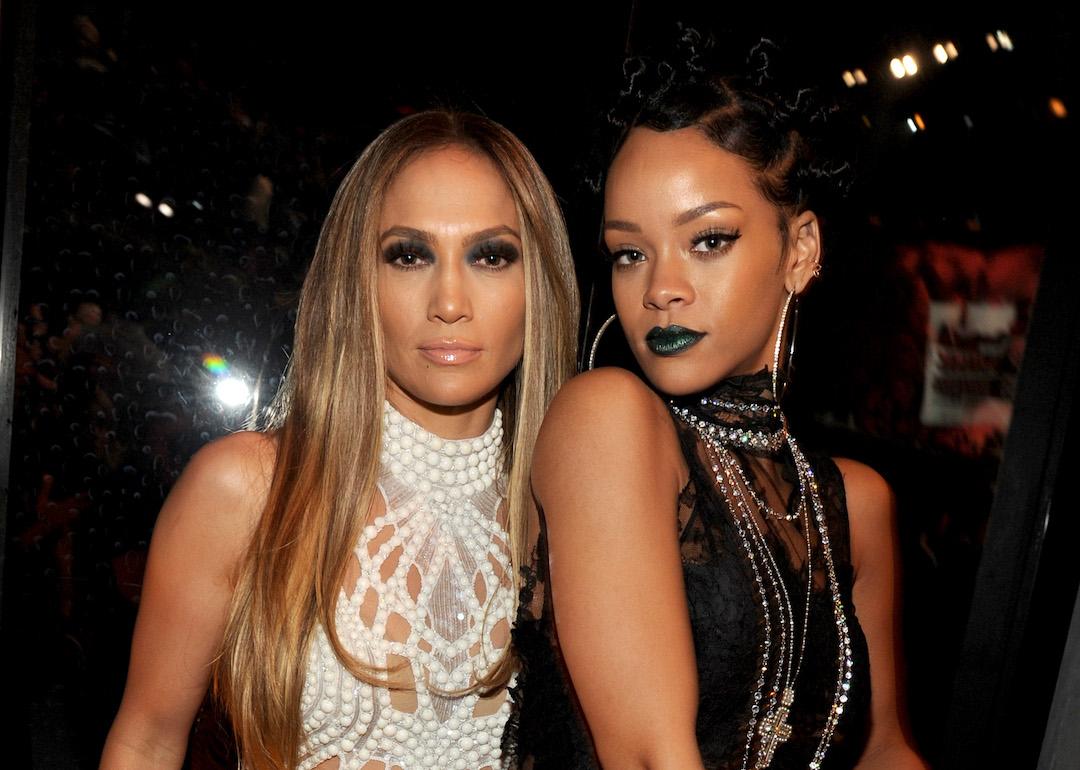 Kevin Mazur // Getty Images for Clear Channel
Richest women in music
Some of the wealthiest women in music only need to be introduced by their first names (or their stage names)—think Rihanna, Madonna, or Lady Gaga. To gauge the richest women in music, Stacker looked at Celebrity Net Worth data for singers, rappers, rock stars, and DJs, to rank the top 26 women based on their respective accumulated wealth.
Many successful women in music have made significant money from record sales and touring. Once these performers became household names, some of music's wealthiest women parlayed their celebrity into other lucrative sources of income.
Sometimes these performers operate in the same musical wheelhouse that made them famous in the first place, appearing as a judge on a reality show like "The Voice" or "American Idol," for example. In other cases, successful women in music look further afield for financial opportunities, padding their wallets with the help of perfume, makeup lines, or clothing labels. Some artists have even branched out into the film industry, securing starring roles or starting production companies of their own.
Click through for a look at the richest women in music and the many facets that make up their empires.
You may also like: 100 greatest movie songs from 100 years of film