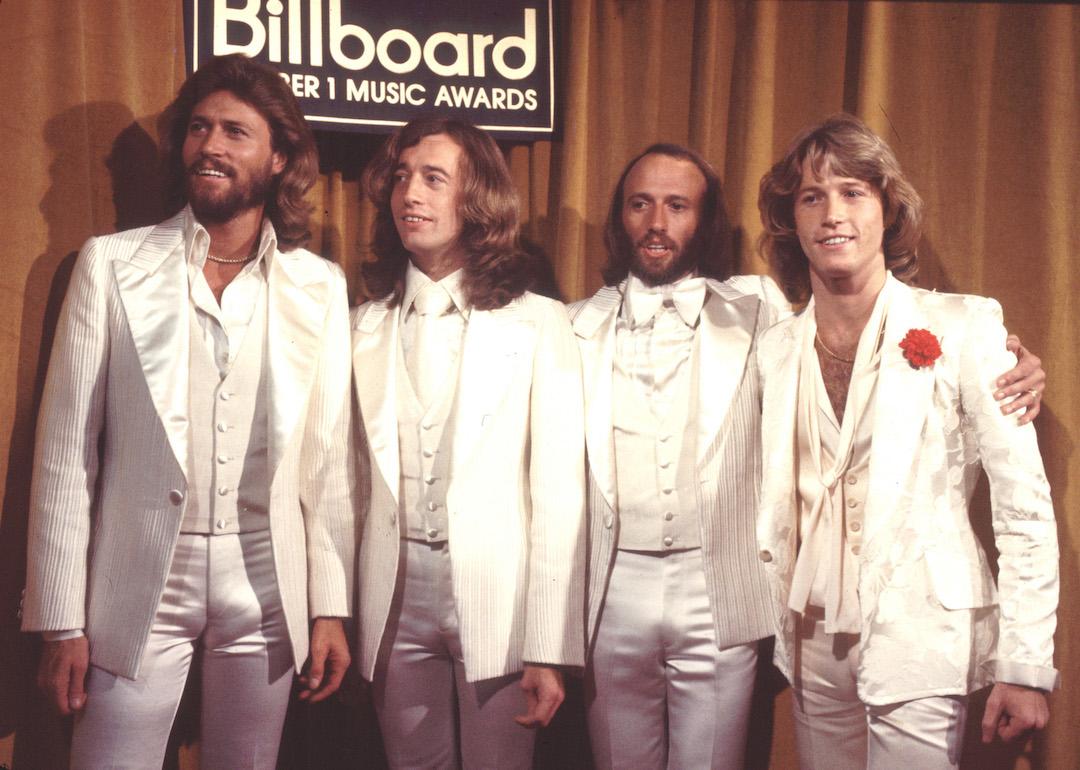 Song of the summer the year you graduated from high school
Chris Walter // WireImage
Song of the summer the year you graduated from high school
From doo-wop to disco and rock to rap, you can learn a great deal about the history of music from the songs of summer from the last 60-plus years. Throughout the decades, pop music has evolved through different genres, stars have risen and fallen, and new technology has led to radically different-sounding hits. Many songs of the summer share similarities, though: bright lyrical content, upbeat tempos, and warm instrumentals.
Of course, there's no national body that crowns the song of the summer. Stacker based this roundup on Billboard's analysis of past years' charts, dating as far back as 1958, from Memorial Day to Labor Day. Billboard generated the following songs of the summer and their runners-up by awarding 100 points to a song that charted at #1 for a week and one point to a song that charted at #100.
The list begins with one of three non-English entries and the most classical-inspired piece on the list and moves from there to rock 'n' roll, Motown, classic rock, and folk-rock, all before hitting the '80s. As synths began to replace screeching electric guitars, pop stars like Madonna and Mariah Carey rose to prominence. The era of electropop had begun.
Then, in the mid-'90s, a shift began—the effects of which are still manipulating the charts to this day. Hip-hop had arrived in the nationwide consciousness, bringing new techniques like sampling and rapping to pop music. There isn't a more jarring transition on this list than going straight from Bryan Adams to Sir Mix-a-Lot. Though more traditional pop songs have found their way to the summer charts, the hip-hop takeover is still strong with the supremacy of artists like Drake and Lil Nas X, two rappers who continue to dominate summer playlists throughout the 2020s.
Perhaps the next wave to take over the charts will come from another underground movement, and displace hip-hop the same way it displaced traditional pop itself. Maybe the future of music lies not in strict genres but a blend of many elements. Read on to remember which song was blasting out of car windows the year you finished high school, and don't forget to check out our curated playlist of all the winners.
You may also like: Lyrics to 50 famously misunderstood songs, explained