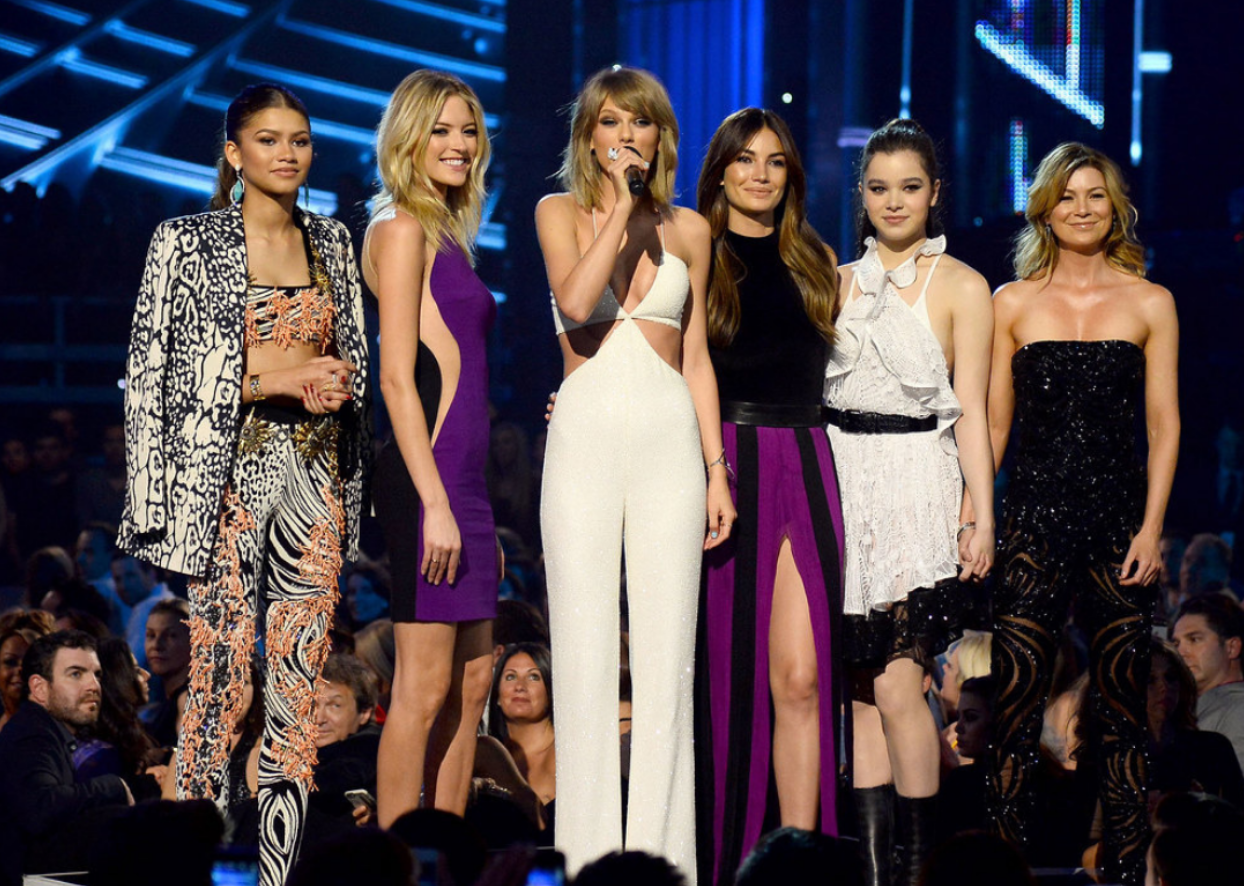 Taylor Swift tops this list of artists with the most Billboard Music Awards
Disney/ABC Television Group // Flickr
Taylor Swift tops this list of artists with the most Billboard Music Awards
Taylor Swift, whose surprise new album "Folklore" drops tonight, sits atop the throne for artists who have won the most Billboard Awards since they were first given out in 1990. Stacker scoured Billboard's Top Winners Leaderboard to present the following list of 16 artists who have garnered the most Billboard Music Awards since the award show's conception in 1990, ranked by the number of awards won. All artists who have won Billboard awards in any category were considered.
Billboard magazine has been around for more than a hundred years, and the magazine has tracked the most popular songs in music since 1936. The Billboard charts tell the story of a year in music—not the best songs or the most important ones, but the ones that played again and again on the radio waves. Pop music is a shared history for people of a certain age; almost everyone knows the words to their era's #1 hits, whether that be "Bridge Over Troubled Water" or "In Da Club."
While the Grammys mirror the Oscars with Academy voters selecting the winners, the Billboard Music Awards are much more algorithmic. The awarded artists are decided based on popularity, sales, radio play, tour revenue, and other factors. This award ceremony took a four-year hiatus from 2007 to 2010 before returning with slightly different categories in 2011. The 2020 awards, for which Kelly Clarkson had been tapped as host for the third time, were postponed due to coronavirus before nominations were announced.
Though music genres have become increasingly fluid, it's reasonable to classify four of the top 16 Billboard Music Award winners as rappers and 2.5 as country singers. However, the majority of winners are R&B singers. While the Grammy voters have held onto rock 'n' roll, the numbers don't lie: There's not a single rock band among the top 16 most decorated artists. Many believe this is an era of hip hop, R&B, dance music, and country—even more straightforward "pop" music is some amorphous mix of two or more of those genres.
Keep reading to discover the 16 artists with the most Billboard Music Awards.
You may also like: 30 of the top-grossing music tours of all time