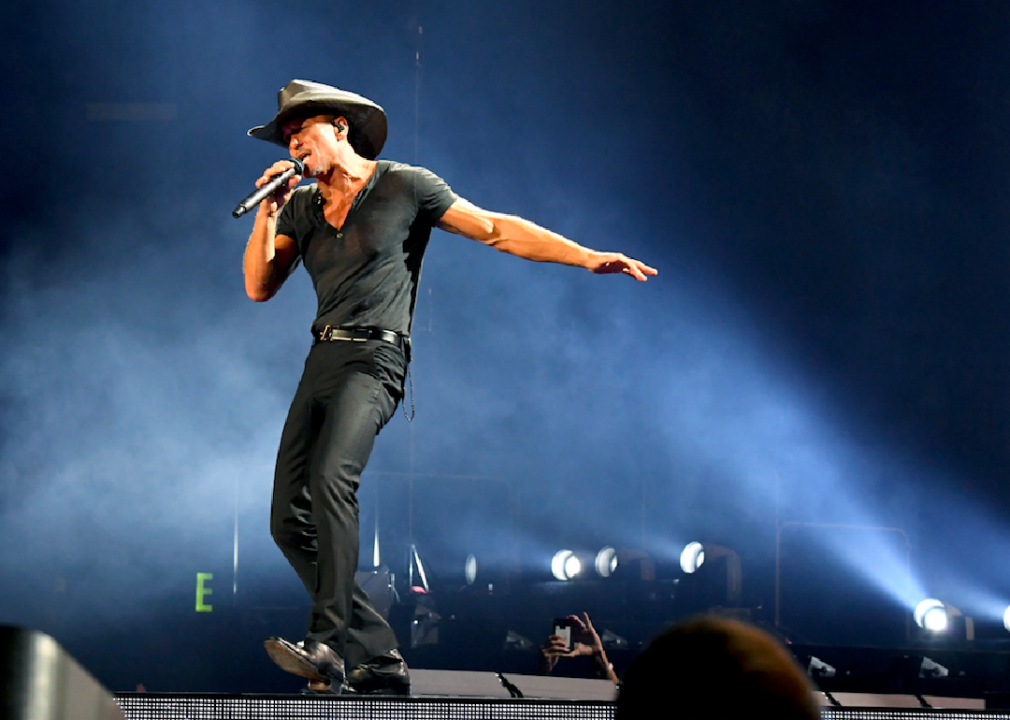 Top 100 country songs of all time
Kevin Winter // Getty Images
Top 100 country songs of all time
From classic country tunes to contemporary country sounds, these 100 songs are an essential part of music history and showcase some of the most impressive storytelling skills in the country music genre. To find the top country songs of all time, Stacker analyzed Billboard's Greatest of All-Time Top Country Songs to create a ranked list of classic tracks and modern hits from 1959 to present day.
This list is remarkably varied, demonstrating country music as a genre is broader than some may believe; it also shows how the genre has grown to feature a redefined picture of the classic country superstar, from Johnny Cash, Dolly Parton, and Willie Nelson to Faith Hill, Taylor Swift, Sam Hunt, and Kacey Musgraves. Some even say the sound of country music has changed: Younger subgenres of country music include bro-country (Sam Hunt, Florida Georgia Line), stadium country (Garth Brooks, Keith Urban), and pop country (Taylor Swift).
Read on to see if your favorite country hit made it to the top.
You may also like: Country music history from the year you were born