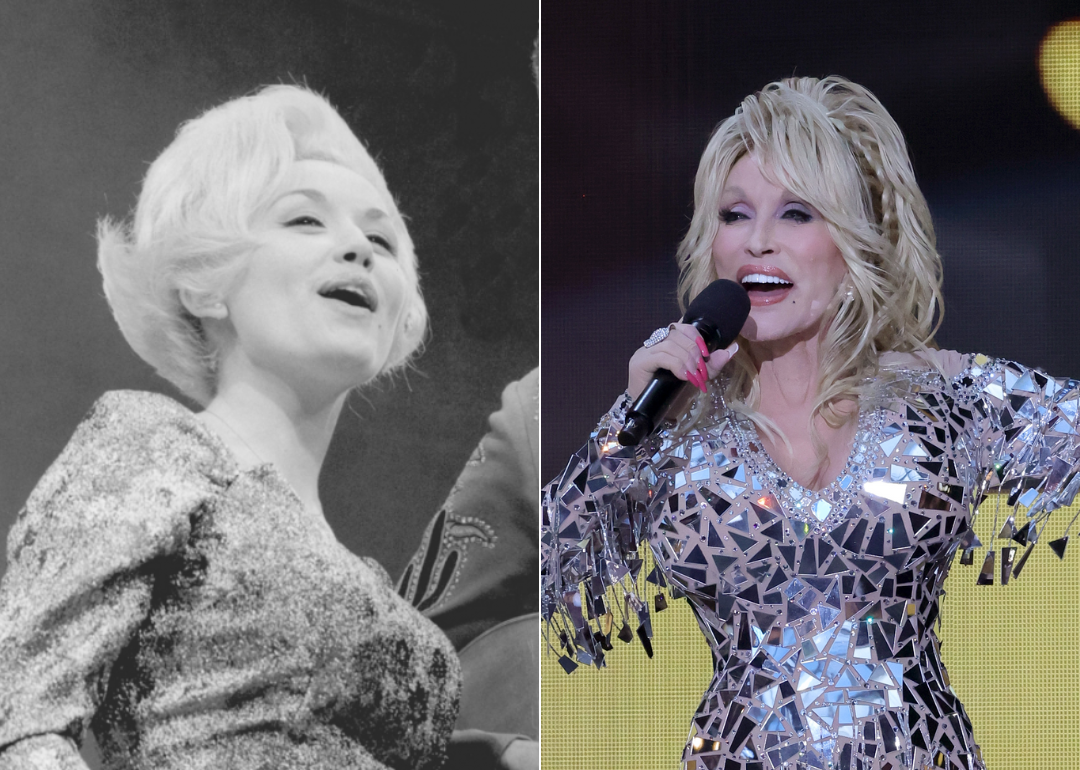 What 50 famous musical acts looked like at the start of their careers
Michael Ochs Archives // Getty Images; Kevin Winter // Getty Images for ACM
What 50 famous musical acts looked like at the start of their careers
Looking at famous bands and musicians, it's easy to think that their talent has meant they've always lived a life of glamour and ease. But when looking at the origin stories of many of the most famous singers on the planet, it quickly becomes clear that anything but is the case.
While some musicians do enjoy relatively overnight success, the more common story is of those who had to work menial day jobs or struggle for years to get their music heard and taken seriously. Some of the most famous solo acts of today, from Beyonce to Rihanna to Lizzo, got their start as one of many members of a girl band. And although the frisson between members of groups like the Spice Girls was a significant part of their appeal, in the early days of some such bands, the chemistry was manufactured, as the bands formed in response to advertisements seeking members.
Stacker compiled a list of 50 famous musicians, bands, and singers whose early careers looked significantly different than they did at the apex of their fame, using primary news and music industry sources. From country to rap to pop music, click through for proof positive that where you start isn't always where you're going—at least not in the music world.
You may also like: Iconic one-hit wonders over the past 50 years