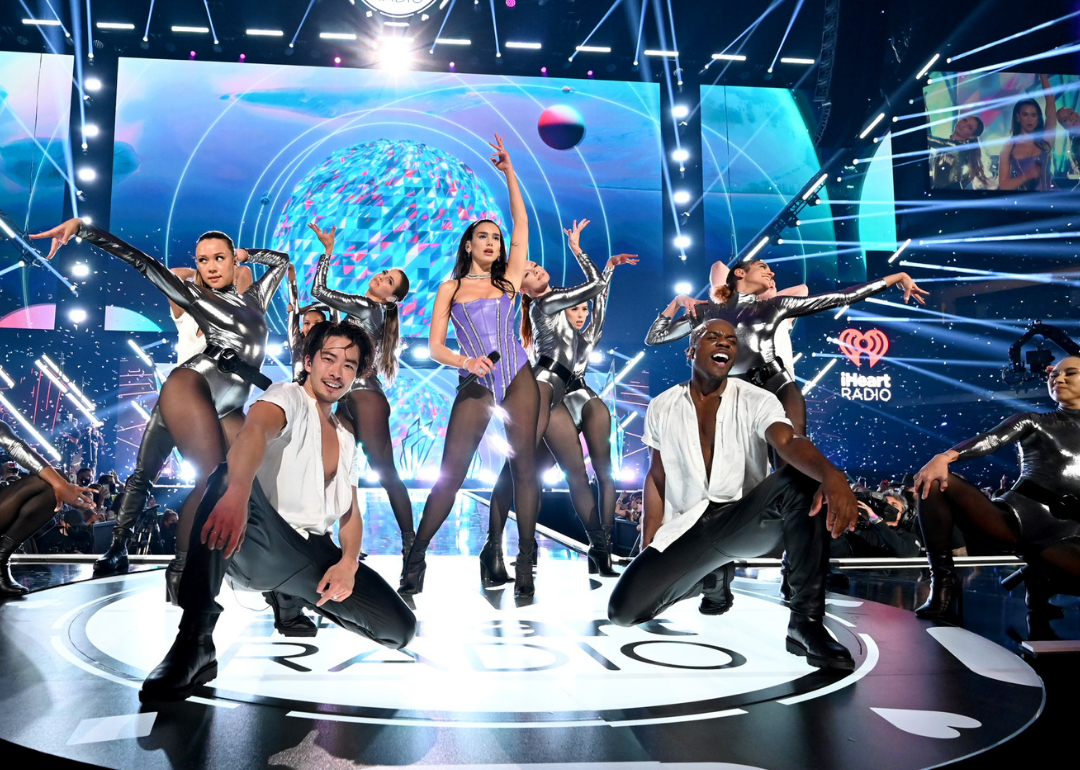 Year in review: 25 biggest songs of the year
Kevin Mazur/Getty Images for iHeartMedia
Year in review: 25 biggest songs of the year
Louis Armstrong once famously said, "Music is life itself. What would this world be without good music? No matter what kind it is." Whether rap, pop, country, or alternative, Armstrong was right—good music knows no genre. What matters is the way music makes us feel. The lyrics, the beat, the instrumentation, and the artists all come together to offer a few minutes of pure joy.
To determine the biggest songs of 2021, Stacker took a look at Billboard's year-end Hot 100 chart, the definitive gauge for hit-makers. These songs made us dance, sing along, and provided comfort during yet another unprecedented year. They gave us a chance to escape for a while, to connect with ourselves and each other, and to feel understood and seen. One song signaled the return of a pop star who'd taken a bit of a hiatus from music; another track became a posthumous hit from a rapper who was tragically killed in his West Hollywood rental home; and yet another smash marked the massive crossover for a rising hip-hop artist.
Although a number of the songs that appeared on Billboard's Hot 100 chart are a blast from years past, they were still considered contenders on this list of the biggest songs of 2021. They were performed live everywhere from Facebook to "Saturday Night Live." Keep reading to see if your favorite song of the year made the cut.
You may also like: Best Bob Dylan albums of all time