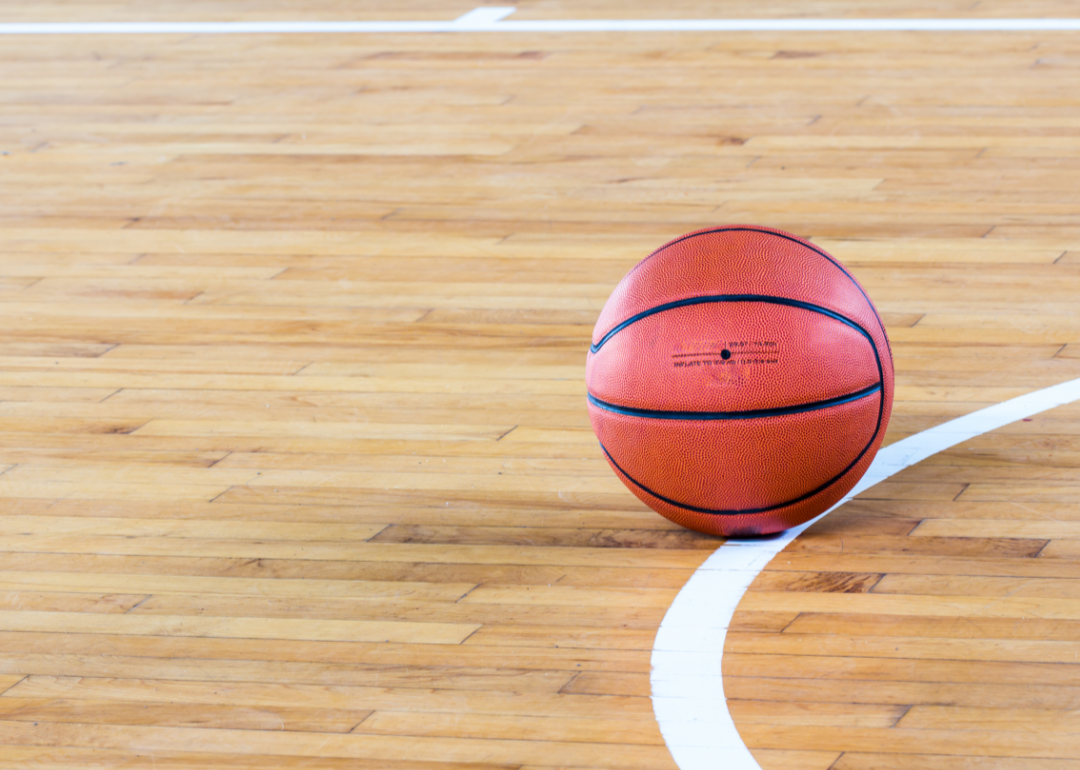 New Jersey girls high school basketball rankings
New Jersey girls high school basketball rankings
From the farm-fueled towns of the heartland to the bustling concrete canyons on the coast, high school girls basketball is a cultural touchstone.
Basketball engages nearly 400,000 girls to join high school teams per year, according to 2021-22 data from the National Federation of State High School Associations. With almost 18,000 high schools maintaining girls teams, basketball is the most widely offered girls high school sport, beating out track and field and volleyball. Such data paints a clear picture of the sport's cultural impact.
And girls basketball dates back over a century. Iowa, for instance, traces its girls state championship history to 1920. That timeline doesn't lag far behind boys' basketball: Illinois' boys state championship began just 13 years before Iowa's girls event. However, girls across the country weren't given equal representation and support in the sport until the passage of the gender equality act known as Title IX in 1972. Since the arrival of that legislation, girls participation in basketball—and sports as a whole—exploded. Now, girls play basketball in high school gyms across all 50 states.
To dig into competition data behind the ever-growing sport of high school girls basketball, Stacker compiled statewide rankings in New Jersey using MaxPreps. MaxPreps' rankings factor in win-loss record, win quality, and strength of schedule. Keep reading to find out which schools top the girls basketball charts in New Jersey.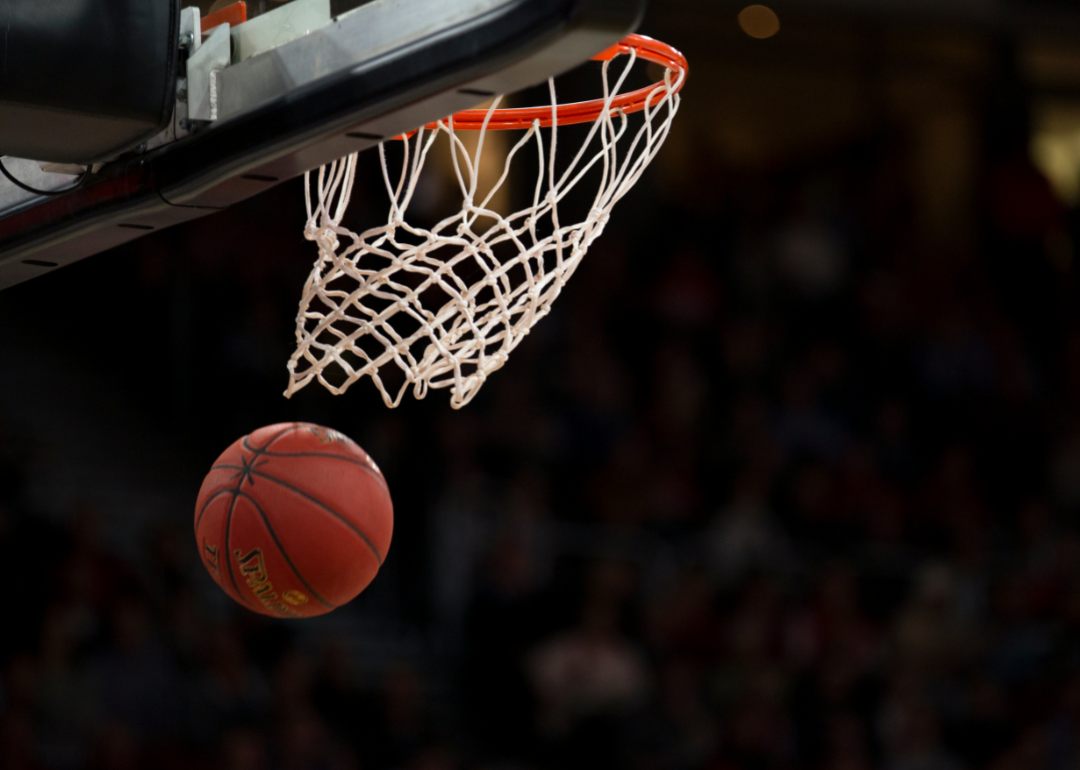 1 / 6
Division Group I
1. University (Newark): 27-7 (5-2 in League), 24.4 rating, 8 straight wins
2. Woodbury: 17-6 (12-1 in Colonial), 19.5 rating
3. Shore Regional (West Long Branch): 23-7 (2-1 in Shore A - Central), 17.0 rating
4. Cresskill: 26-8 (8-1 in Olympic - American), 13.4 rating
5. Boonton: 23-6, 12.0 rating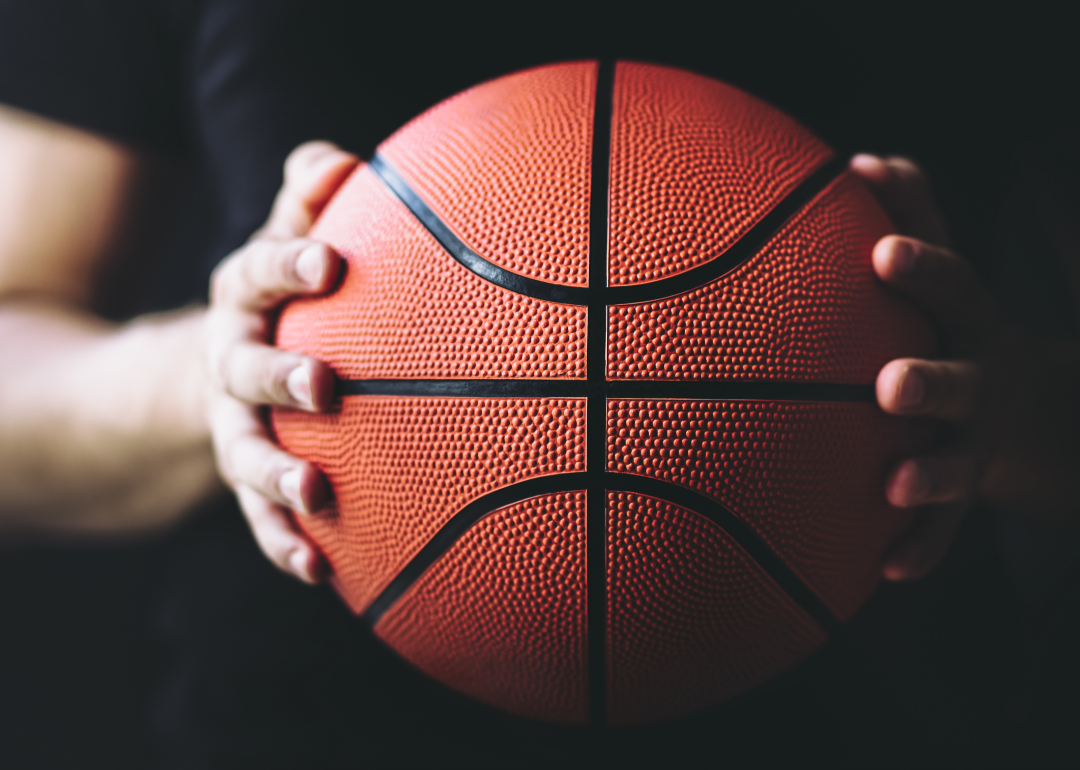 2 / 6
Division Group II
1. New Providence: 26-4 (5-1 in League), 30.1 rating, 19 straight wins
2. Manasquan: 22-6 (6-1 in Shore C - South), 25.9 rating, 3 straight wins
3. Madison: 21-5 (4-2 in League), 25.1 rating
4. Middle Township (Cape May Court House): 23-9 (3-3 in League), 22.7 rating
5. Secaucus: 29-4 (10-0 in League), 22.2 rating
6. Jefferson Township (Oak Ridge): 23-8 (10-0 in League), 20.6 rating
7. Rumson-Fair Haven (Rumson): 16-11 (5-3 in Shore A - Central), 20.5 rating
8. Pequannock (Pompton Plains): 19-6 (1-5 in League), 20.1 rating, 7 straight wins
9. Cinnaminson: 28-6 (5-0 in Burlco - Patriot), 18.6 rating
10. Holmdel: 20-9 (4-0 in Shore A - Central), 18.5 rating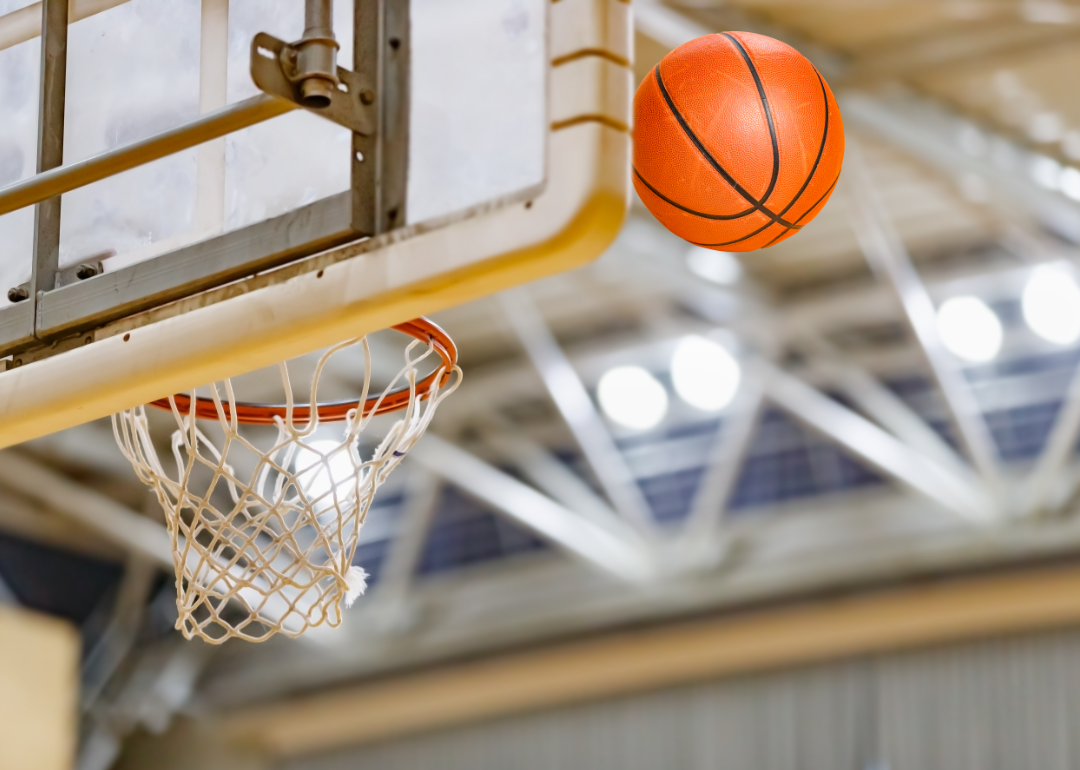 3 / 6
Division Group III
1. Montville: 24-5 (5-1 in League), 30.4 rating
2. Mainland Regional (Linwood): 27-3 (6-0 in League), 29.1 rating
3. Sparta: 22-8 (5-3 in League), 27.6 rating
4. Randolph: 29-3 (5-0 in League), 27.2 rating
5. Ewing (Trenton): 31-3 (13-0 in League), 27.0 rating, 10 straight wins
6. NV - Old Tappan (Old Tappan): 18-5 (7-2 in Big North - National), 25.1 rating
7. Teaneck: 21-8 (8-2 in Big North - National), 25.0 rating
8. Ocean City: 24-7 (1-2 in League), 23.9 rating
9. Northern Highlands (Allendale): 17-5, 23.0 rating
10. Ocean Township (Oakhurst): 25-6 (2-0 in Shore B - North), 20.6 rating
11. River Dell (Oradell): 19-6 (8-1 in Big North - Patriot), 20.2 rating
12. Pascack Valley (Hillsdale): 19-9 (7-4 in Big North - National), 20.2 rating
13. Ramapo (Franklin Lakes): 17-9 (1-3 in Big North - VI), 19.3 rating
14. Chatham: 16-13 (1-1 in League), 19.1 rating
15. West Morris Mendham (Mendham): 16-10 (6-4 in League), 16.7 rating
16. Moorestown: 22-8 (8-1 in Burlco - Liberty), 16.0 rating
17. Red Bank Regional (Little Silver): 17-11 (4-4 in Shore A - Central), 15.8 rating
18. Tenafly: 15-8 (5-5 in Big North - National), 15.4 rating, 2 straight losses
19. Absegami (Galloway): 14-13 (2-2 in League), 15.1 rating
20. Westampton Tech (Westampton): 19-5 (4-1 in Burlco - Liberty), 14.8 rating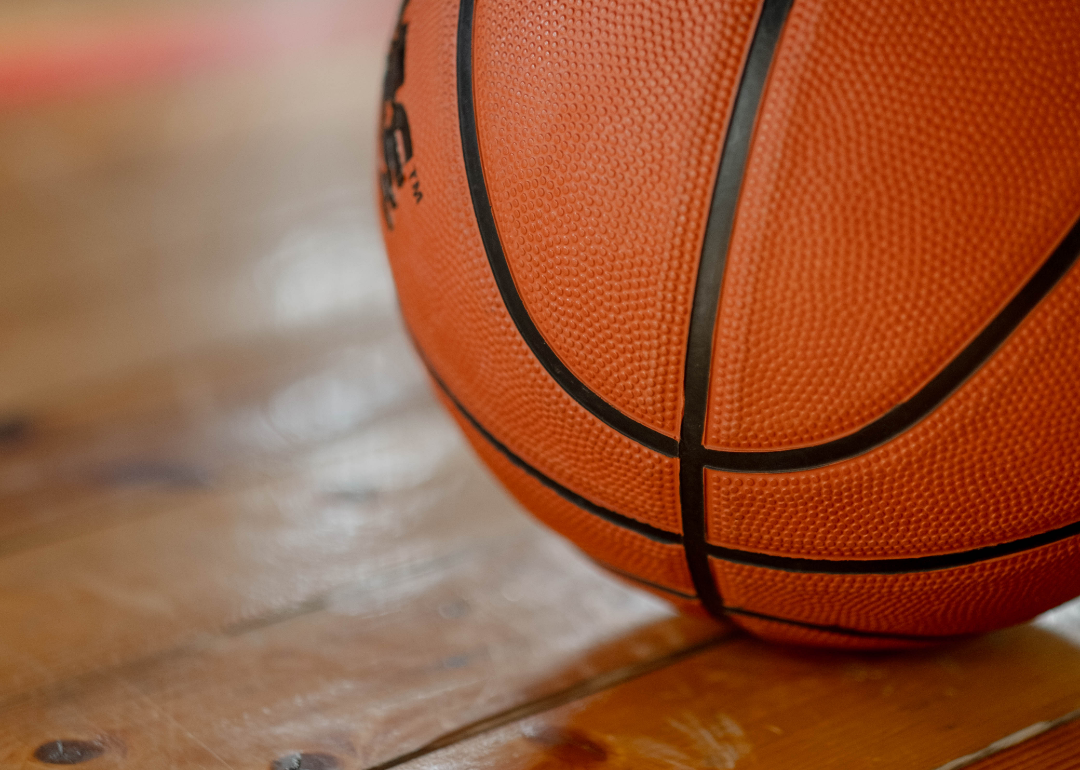 4 / 6
Division Group IV
1. Cherokee (Marlton): 28-3 (6-0 in Olympic - American), 28.2 rating
2. Bayonne: 30-3 (13-1 in League), 26.5 rating, 13 straight wins
3. Westfield: 19-6 (1-0 in League), 23.9 rating
4. Shawnee (Medford): 26-5 (3-0 in Olympic - Patriot), 22.9 rating
5. Atlantic City: 22-5 (7-2 in League), 22.1 rating, 3 straight wins
6. Union City: 19-7 (12-1 in League), 21.2 rating
7. Toms River North (Toms River): 20-5 (11-0 in Shore A - South), 18.8 rating
8. Eastside (Paterson): 22-5 (8-0 in Big North - Liberty), 17.8 rating, 12 straight wins
9. Morristown: 14-12 (1-1 in League), 17.6 rating
10. Lenape (Medford): 17-12 (4-2 in Olympic - American), 17.6 rating
11. Elizabeth: 21-3 (9-1 in League), 17.5 rating
12. Watchung Hills Regional (Warren): 19-8 (9-0 in Skyland - Raritan), 16.7 rating
13. Williamstown: 18-9 (4-1 in Tri-County - Royal), 16.2 rating
14. Hightstown: 23-7-1 (9-1 in League), 16.0 rating
15. South Brunswick (Monmouth Junction): 17-8-1 (9-2 in League), 15.5 rating
16. Jackson Memorial (Jackson Township): 20-10 (9-2 in Shore A - South), 15.4 rating
17. Hillsborough: 16-11 (3-4 in Skyland - Raritan), 14.7 rating
18. Monroe Township: 15-9 (7-3 in League), 14.6 rating, 3 straight wins
19. Scotch Plains-Fanwood (Scotch Plains): 17-10 (0-0 in League), 14.5 rating, 3 straight wins
20. West Orange: 12-12 (2-5 in League), 13.6 rating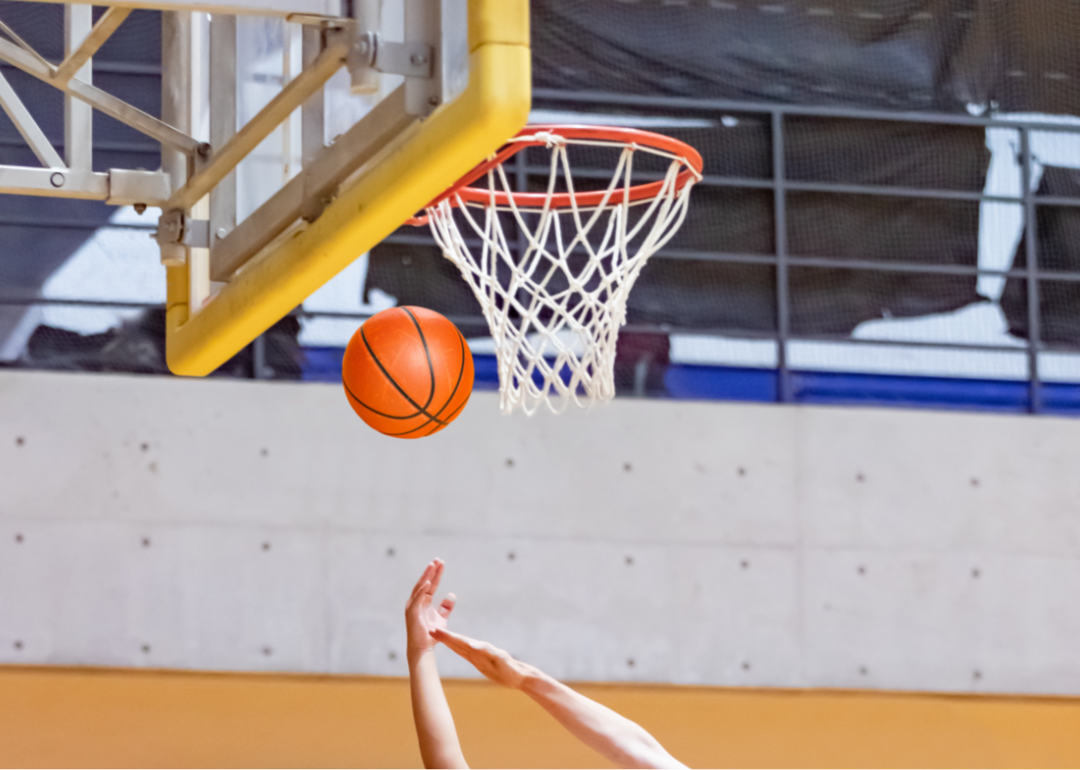 5 / 6
Division Non-Public A
1. St. John-Vianney (Holmdel): 32-1 (6-0 in Shore B - North), 36.1 rating, #9 national rank
2. Paul VI (Haddonfield): 21-3 (7-0 in Olympic - National), 35.3 rating, #14 national rank
3. Red Bank Catholic (Red Bank): 27-2 (10-0 in Shore A - Central), 30.6 rating, 3 straight wins
4. Immaculate Heart Academy (Washington Township): 25-4 (11-0 in Big North - United), 28.9 rating, 5 straight wins
5. Pope John XXIII (Sparta): 21-9 (3-4 in League), 24.4 rating
6. Trinity Hall (Tinton Falls): 22-6 (1-1 in Shore B - Central), 22.8 rating
7. Camden Catholic (Cherry Hill): 18-10 (4-2 in Olympic - National), 21.7 rating, 4 straight wins
8. Academy of the Holy Angels (Demarest): 17-10 (3-4 in Big North - United), 16.7 rating, 5 straight wins
9. Mount St. Mary Academy (Watchung): 16-11 (7-0 in Skyland - Valley), 13.8 rating
10. Our Lady of Mercy Academy (Newfield): 16-11 (3-2 in Cape/Atlantic - West), 13.8 rating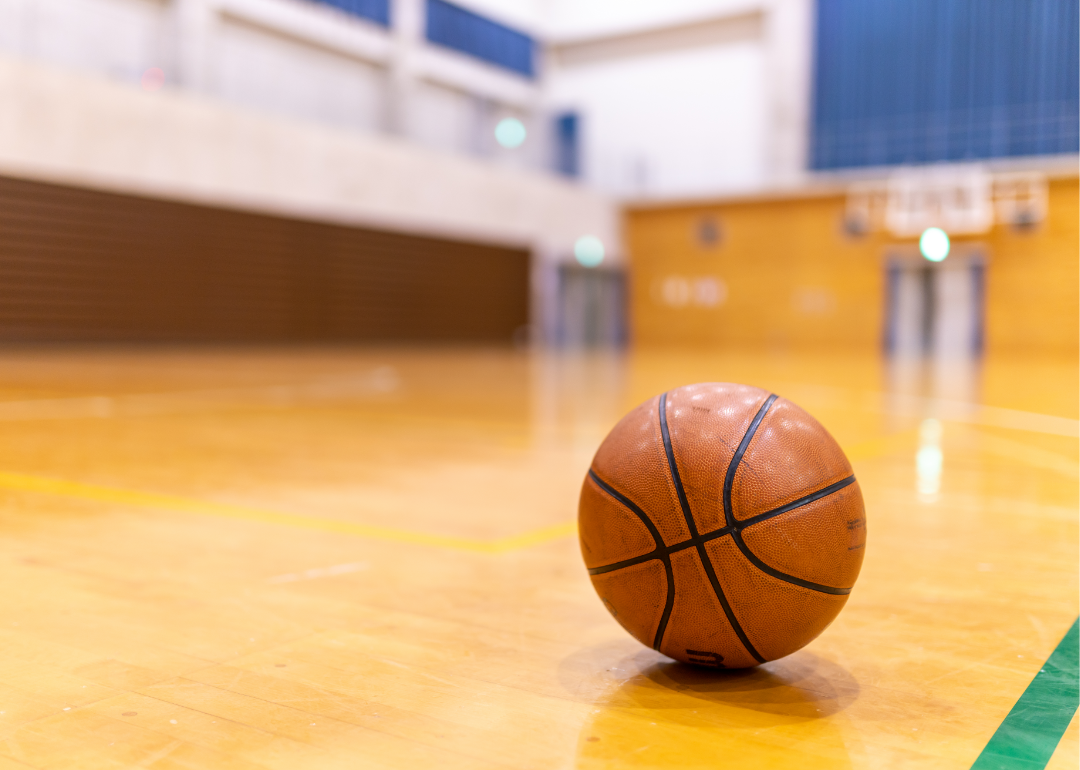 6 / 6
Division Non-Public B
1. Morris Catholic (Denville): 28-3 (10-0 in League), 35.9 rating, 14 straight wins, #5 national rank
2. Rutgers Prep (Somerset): 25-5 (6-0 in Skyland - Raritan), 32.8 rating
3. Immaculate Conception (Montclair): 20-6 (8-0 in League), 28.6 rating
4. St. Rose (Belmar): 19-6 (4-1 in Shore C - South), 27.2 rating
5. Saddle River Day (Saddle River): 20-5 (4-0 in Olympic - American), 24.9 rating, 8 straight wins
6. Wildwood Catholic (North Wildwood): 23-6 (0-1 in League), 23.8 rating
7. Immaculate Conception (Lodi): 18-4, 22.3 rating, 2 straight wins
8. Gill St. Bernard's (Gladstone): 17-8 (4-1 in League), 22.1 rating
9. Holy Spirit (Absecon): 18-8 (3-4 in League), 13.2 rating, 2 straight wins
10. Roselle Catholic (Roselle): 10-12 (1-3 in League), 11.8 rating