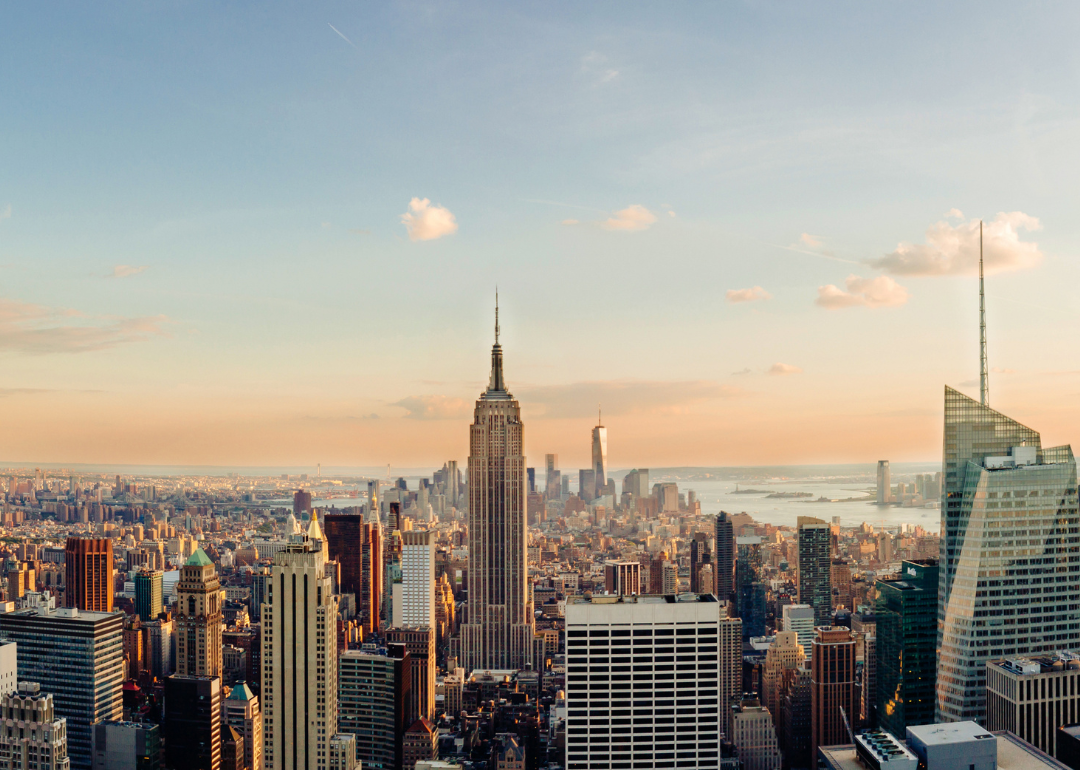 Stacker Connect
Here are the top-selling used cars in the New York metro area
Here are the top-selling used cars in the New York metro area
CoPilot analyzed national sales data to uncover the 20 top-selling used cars in the New York-Newark-Jersey City metro area.

The New York Metro Area is a bustling hub of activity, where diverse cultures and lifestyles intersect. In this urban landscape, having a reliable and versatile vehicle is essential. From the iconic city streets to the serene countryside, the demand for used cars is high, and certain makes and models have managed to capture the hearts of the locals. Let's take a closer look at the top-selling used cars in the New York Metro Area!
1 / 1
The 20 top-selling used cars in the New York metro area
Crossovers & SUVs dominate the used car market in the New York metro area. In fact, half of the top 10 spots are taken by SUVs and crossovers! With their ample cargo space and all-weather capabilities, larger vehicles can cater to both families and adventure enthusiasts, accommodating various needs for both city commuting and weekend getaways. But despite the popularity of crossovers and SUVs, sedans haven't lost their charm! The Honda Civic and Honda Accord hold the fourth and sixth positions, respectively. This suggests that urban dwellers still appreciate the compact size, fuel efficiency, and easy maneuverability of sedans for city commutes and parking challenges.
The CR-V takes the #1 spot, with Honda CR-Vs in New York averaging $33,419. The CR-V's compact size, fuel efficiency, and adaptable interior make it a go-to choice for urbanites and families alike. In fact, Honda is the most popular used car brand, claiming 3 of the top 10 spots! A classic choice that never goes out of style, Honda's fuel efficiency, reliability, and comfortable yet compact design make them ideal companions for the city's busy streets.
From compact sedans to spacious SUVs, the choices reflect the diverse needs of the region's drivers. Whether you're navigating Manhattan's gridlock or embarking on a road trip through upstate New York, these vehicles are ready to take you where you need to go!
The list of top-selling used cars was created with CoPilot's proprietary PricePulse data, which monitors the online inventory of virtually every dealer in the country, every day. The vehicles sold in the area were tracked and aggregated. The data was then ranked from highest to lowest in terms of sales to create the top 50 top-selling used cars list. Read more here about the most popular used cars across the U.S.
This story was produced by CoPilot and reviewed and distributed by Stacker Media.