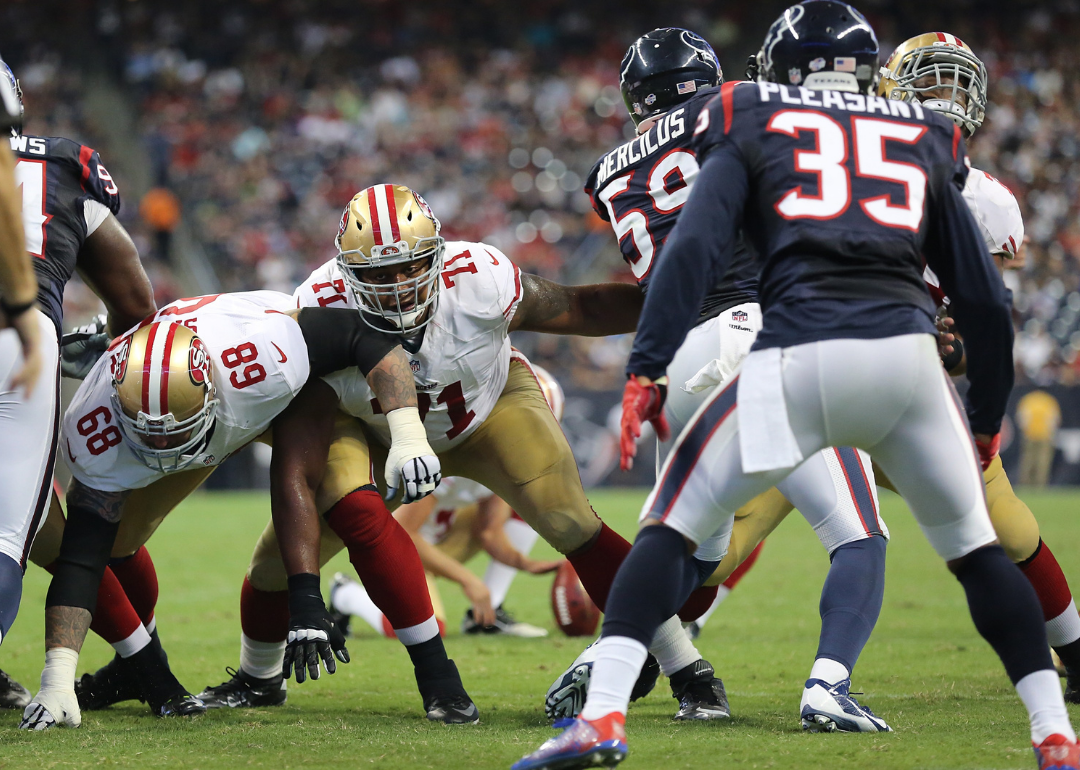 Stacker Studio
10 athletes who have promised to donate their brains for research
Thomas B. Shea // Getty Images
10 athletes who have promised to donate their brains for research
Athletes have surely suffered from chronic traumatic encephalopathy since at least 688 B.C. when boxing was introduced at the Ancient Greek Olympics. Yet it didn't receive widespread recognition until after the '00s when Pittsburgh forensic pathologist Bennet Omalu began investigating the link between repeated head trauma among NFL players and the degenerative brain disease. The 2015 film "Concussion," in which Will Smith played Dr. Omalu as he fought the NFL's attempts to dismiss his research, raised widespread awareness about the issue. The CTE-linked suicides of NFL stars Junior Seau, Aaron Hernandez, and Andre Waters drew further attention to these dangers.
The NFL finally acknowledged the link in 2016.
CTE is caused by repeated head trauma that often leads to mood and behavioral disorders and dementia. In 2017, researchers found CTE to be a root cause of death in 99% of former NFL players they examined. The league's response has included new safety rules and improved helmets.
The growing awareness of the disease has led to rules and equipment changes in other contact sports while more than 3,000 athletes pledged to donate their brains for research upon their deaths. HealthMatch has compiled a list of 10 leading active and retired athletes who are among them.
This story originally appeared on HealthMatch and was produced and distributed in partnership with Stacker Studio.